Hot off the press…fabric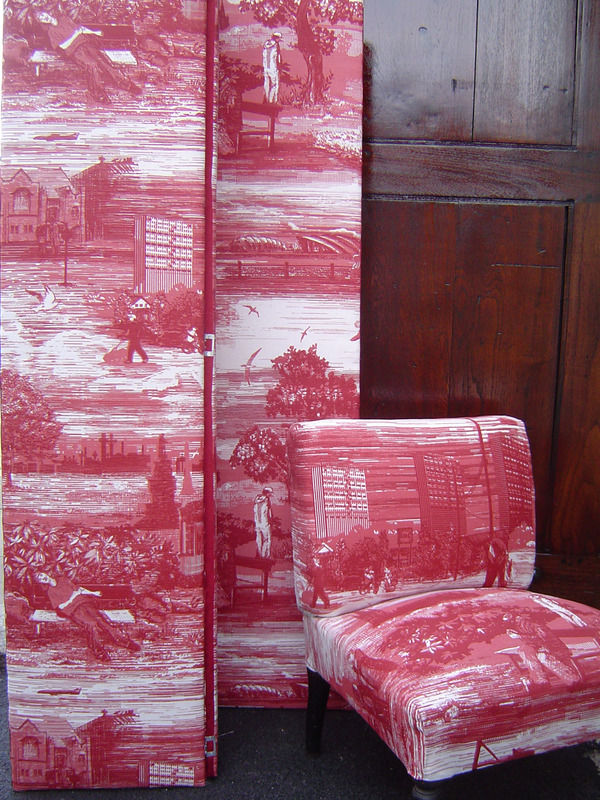 Our hot picks from the world of fabrics.
We've been rummaging around in the wonderful world of fabrics to bring you the latest news from established brands and emerging talent.
Founded in Glasgow, and once described as 'William Morris on acid', the design studio Timorous Beasties has developed an iconoclastic style, printing surreal and provocative imagery on traditional textiles and wallpaper. Timorous Beasties are experimental in approach to both hand-printing methods and machine production. This innovative approach is reflected in an evolving aesthetic: from early surrealistic and distorted naturalistic images of insects, plants and fish, to a new graphic style which explores social and political themes. The Glasgow Toile, featured in the recent Quilts exhibition at the V&A museum, epitomises this uncompromisingly contemporary graphic style. At first glance it looks like one of the bucolic pastoral vistas depicted on 18th century Toile de Jouy textiles, but closer inspection reveals a nightmarish vision of contemporary Glasgow, in which addicts, prostitutes and the homeless are depicted against a threatening backdrop of decaying tower blocks and scavenging seagulls. Other fabrics for 2010 include the ethereal Lace collection, which has a hint of Miss Havisham about it, and the Digital collection, a development of Timorous Beasties trademark naturalistic imagery, with fabrics depicting moths, insects, amphibians and plant forms. Naturalistic, lace fretwork, damask and Toile de Jouy imagery is repeated across the Velvet, Linen and Woven fabric collections.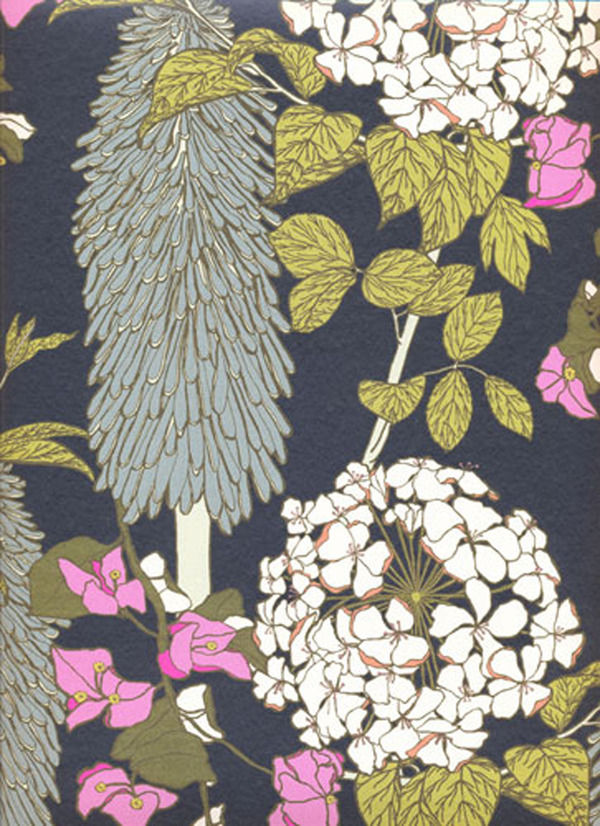 Since launching her wallpaper collection in 2009, illustrator and surface pattern designer Abigail Borg has received a clutch of industry awards. Influenced by traditional pattern design, particularly that of William Morris and the Arts and Crafts movement, Abigail combines a timeless approach to drawing and pattern design with the latest in digital printing methods and a passion for vibrant colour. Her striking, vintage-inspired floral prints, rendered in a series of luscious colourways, now feature in the recently launched fabric collection. Available by the metre as well as hand finished feather-filled cushions; it's a beguiling collection of bold English country-garden prints and vivid, saturated colour, achieved through digital printing. Perfect for curtains and upholstery, the dramatic colour ways and graphic style give the collection a contemporary edge, offering vintage-inspired design for a modern setting. Our favourites are the Polka Polka fabric, depicting hydrangeas and red-hot pokers in white, duck egg blue, pea green, and shades of pink on black ground; and the soon to be released Peonie Fox, featuring peonies and foxgloves in white, pink and pea green on a pale turquoise ground. We'll be interviewing Abigail soon, so watch this space.
Designers Guild is a well-established brand with a well-deserved position in the world of interiors, consistently offering original, stylish and liveable fabric and wallpaper collections in coordinating colourways and patterns. Designers Guild does colour exceptionally well, with new combinations each season and its own line of complementary paints. Textiles range from the block-coloured Essentials collections, containing over 2000 plain and textured fabrics, through contemporary and vintage-inspired florals, to architectural patterns and graphic geometric motifs. We love the striking hexagonal repeat pattern on the Leopold fabric (2010 Darly collection) and the fretwork, interlocking motif on the Rheinsburg fabric (2010 Pavilion collection). These dynamic geometric prints are accompanied by nostalgic florals and flowing arabesques in complementary colourways. The Designers Guild furniture range, encompassing both contemporary and vintage-inspired designs, is available to be upholstered in any Designers Guild fabric. And as well as fabrics by the metre, Designers Guild has a fantastic range of cushions, bed linen and blankets, throws and table linen. Rugs feature oversized patterns and motifs taken from the wallpaper and fabric collections. Designers Guild is a distributor of The Royal Collection, inspired by the interiors of Buckingham Palace and Windsor Castle; the Ralph Lauren Home fabric and wallpaper collections; and William Yeoward's luxurious fabric and wallpaper ranges.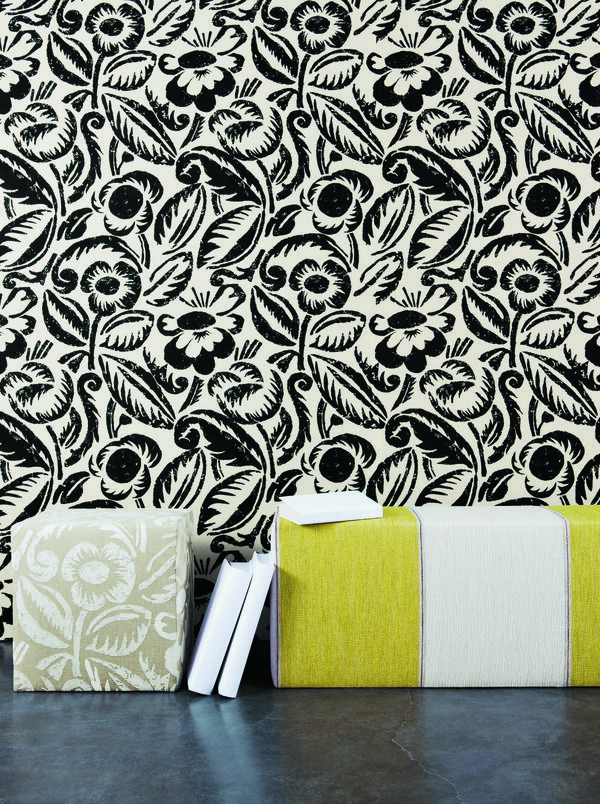 Part of the Colefax Group (of Colefax & Fowler fame), Manuel Canovas is a Parisian design studio producing sumptuous and stylish wallpapers and complementary fabrics. The Millennium collection follows a seafaring and naturalistic theme, with twiggy coral fronds, oriental koi carp, fluid plant forms, seashells and stripes, adorning linens, cottons and velvets. New collections for 2010 include a series of fabulous French toile patterns in contemporary colourways such as orange and grey, dark brown and pale blue, rose pink and graphite. Sophisticated florals, bold stripes and geometric motifs in a distinctive colour palette are featured throughout the new collections. Our favourite new pattern has to be the Vence fabric. Reminiscent of the woodblock textiles produced by Duncan Grant and Vanessa Bell of the Bloomsbury group in the early 20th century, the stylised florals have a hand-printed appearance with the imperfections of the woodblock process adding to the charm of the fabric. Available in black, mauve or ecru, Vence is a stylish fabric choice for upholstery projects and window treatments.
Check back soon for more hot of the press homeware.