Interview: Turner Pocock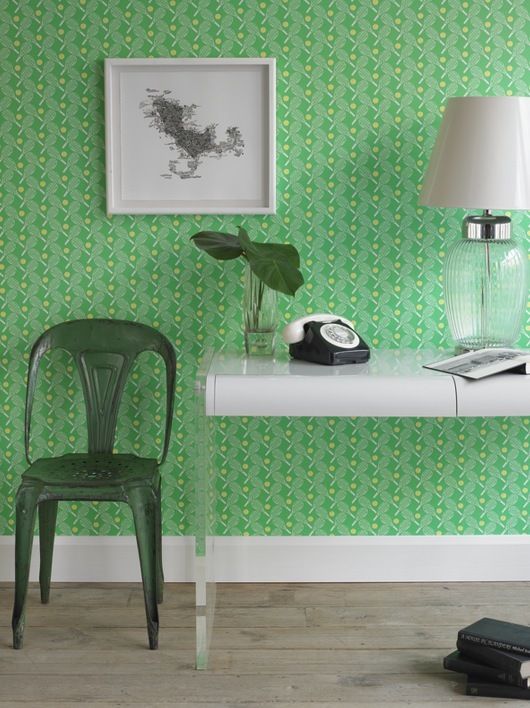 Bunny Turner and Emma Pocock spill the beans.
Turner Pocock is a London-based interior design company providing a tailored service for private residential and commercial clients in the UK and abroad. Established by Bunny Turner and Emma Pocock, the company specialises in sourcing contemporary art and commissioning bespoke furniture. With a keen grasp of design history and an eye for style, Turner Pocock creates sumptuous, liveable spaces in which old and new are deftly combined. A love of colour, pattern and texture is evident throughout, and in a recent venture Turner Pocock teamed up with artist Catherine Cazalet to produce a series of graphic and vibrant wallpapers. We caught up with Bunny and Emma and here's what they had to say:
How would you sum up the Turner Pocock style?
We've been described as having a schizophrenic style because every project we work on is so different – we prefer it that way as it keeps us on our toes! I suppose what defines us is a eclectic approach where we mix contemporary and antique pieces to give a feeling that the room has come together over time – rooms can look over designed and unlived in if everything is new!
You've created a series of sophisticated yet playful wallpapers with Catherine Cazalet. What inspired you to create a collection of wallpapers and how the project evolved?
We'd always wanted to get into product design and development and as we use a lot of wallpaper in our schemes it seemed the obvious choice. We also felt there was a void in the market for children's wallpapers that weren't clichéd in their use of colour or subject.
What led you to the distinctive sporting and animal prints?
Catherine developed the cricket paper concept while she was in India where they are fanatical about the sport – we felt that the small pattern repeat worked really well and decided to explore other England-centric sports in the same way. Tennis seemed like the obvious second subject. Both sports have a retro feel to them and are quintessentially English. The zebra design stems from Catherine's paintings/murals of Zebras, which she has become well known for so that was really the starting point.
Who would be next on your list of ideal collaborators?
We've got our eye on a fab fashion textile designer who's based in Singapore at the moment.
As specialists in sourcing contemporary art, how has a love of art influenced your choices in interior design?
Art and accessorising is very important in all our schemes – the pictures/sculptures/objects can make or break a room. Sometimes we will even start scheming from a picture and take the colour/style lead from that point.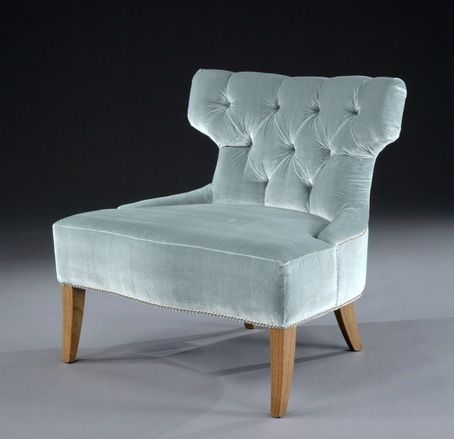 Are there particular artists that you look to when thinking about colour schemes?
We don't have a huge amount of control over this as the choice of artist is driven by each client and varies hugely depending on our brief. Scale is as important as the style – a grid of small pictures can look fantastic and make a small room feel bigger – likewise a large, dramatic painting or photograph can create focus and hold a room together.
Your work shows a real appreciation, and elevation, of material qualities and craftsmanship. Creating interior spaces that are perceived and experienced sensually, which materials to you particularly like to work with?
We love using different textures/patterns - it makes the experience of a room much more interesting. We use shagreen [shark skin] a lot – our furniture collection demonstrates that!! But we also like to mix the use of stone, wood, lacquer, mirror on wall/floor/joinery finishes. Walls are also a great place to add depth and texture – either with a patterned wallpaper, or grass cloth and polished/textured plaster. Then we finally look at the fabrics and make sure that there is as much variety as possible – mohair, linen, silk, satin. Geometric patterns, plains, stripes!
Many of your furniture pieces have an Art Deco feel to them. Do you have a favourite historical period in terms of interior design and furnishing style?
We mix styles and periods – each era produced fantastic iconic pieces and it's a question of mixing the best from each period to create a fusion of styles that doesn't feel over-designed.
How would you advise people on combining historical references and contemporary styling in one space?
They should buy what they love and that way their taste will be what unites the scheme.
Which have been you most enjoyable/memorable interior design projects?
One of our first projects was for a client who didn't say no to anything! He trusted us and had great existing furniture for us to work around. We've also worked on some fantastic projects abroad – in Bahrain and the South of France – it's amazing how the different lifestyles/environments/light affects the way we design. We love the variety.
If you could design a room for any person (dead or alive), who would it be and why?
Matthew Williamson – he has a great sense of style and colour which we'd love to work with.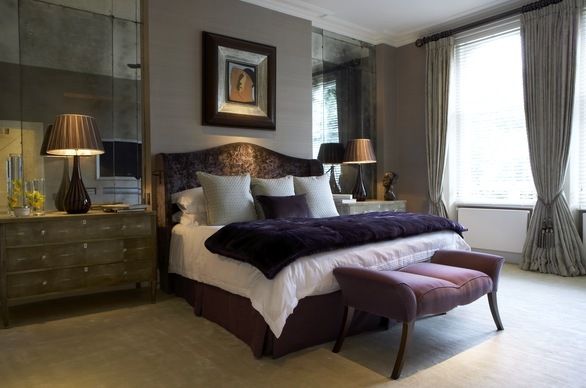 Which current homeware designers do you particularly admire?
Tom Dixon, Kelly Wearstler's rugs and fabrics, Ashley Hicks and Neisha Crosland's rugs and fabrics.
What's your favourite high-street and high-end home furnishing brand/store?
The Conran Shop and Andrew Martin.
What's been your best interiors bargain?
We're both magpies and always keep our eyes out for beautiful useful things. We're particular fans of framed antique flags and pick them up whenever and wherever we find them – usually from flee markets. Maps are also another favourite find and they don't cost the earth.
Which three objects would you save if your house was on fire?
We're both constantly changing how we want our homes to look so the objects are less important –think we'd have to say it would be people and pets! And maybe some precious pictures. It would also give us an excuse to redecorate.
What do think will be the next big trends in interior design?
Hopefully an end to neutral/taupe colour schemes! Luckily we don't tend to follow trends so it's not really important to us!
What's next for Turner Pocock?
We're working on some exciting projects in the UK at the moment and hope to introduce some new wallpapers to the existing range towards the end of the year. The main aim for Turner Pocock is to do a ski chalet – we've both enjoyed living in the Alps at different stages in our lives and have dreamed about creating the perfect chalet ever since!!
Find out more about Turner Pocock's interior design service and bespoke furniture collection at turnerpocock.co.uk. The wallpaper collection can be viewed and purchased online at turnerpocockcazalet.co.uk.