100% Design
Sneak a peek at what's on show at 100% Design.
100% Design London represents the best of contemporary interior design and architecture in the UK and internationally. Held over four days at Earls Court Arena, the event features world-renowned interiors show, 100% Design; architectural and interior materials exhibition, 100% Materials; and a showcase of emerging design talent, 100% Futures.
100% Design
Celebrating its 16th birthday this year, 100% Design is well established as a key event in the international design calendar; attracting architects, interior designers and industry insiders as the place to meet innovative suppliers and source new products. Showcasing the finest in contemporary design, the exhibition spans furniture, lighting and textiles, to kitchens, bathrooms, and interior fixtures and fittings. 100% Design is acknowledged industry-wide as the place to unveil new products and the rigorous selection process ensures that only original designs are exhibited. It's a unique opportunity to explore and experience the cream of the crop, offering a one-stop-shop for industry professionals and design lovers alike. British design will be represented by such celebrated companies as Race Furniture, with new and classic pieces from the Ernest Race Festival of Britain portfolio; Anne Kyrro Quinn celebrating ten years at the show; and Gray Concrete with concrete wallpaper as seen in Manolo Blahnik's Dublin store. This year sees an increase in international pavilions with individual and group deputations from Austria, Argentina, Belgium, Czech Republic, Italy, Japan, Latvia, Norway, Spain and more. Once again, 100% Design is hosting the prestigious Blue Print Design Awards. Awards include Best New Product, Best Exhibition Design, Most Promising Talent and Best Use of Materials; judged by industry insiders, the winners will be announced on September 23rd.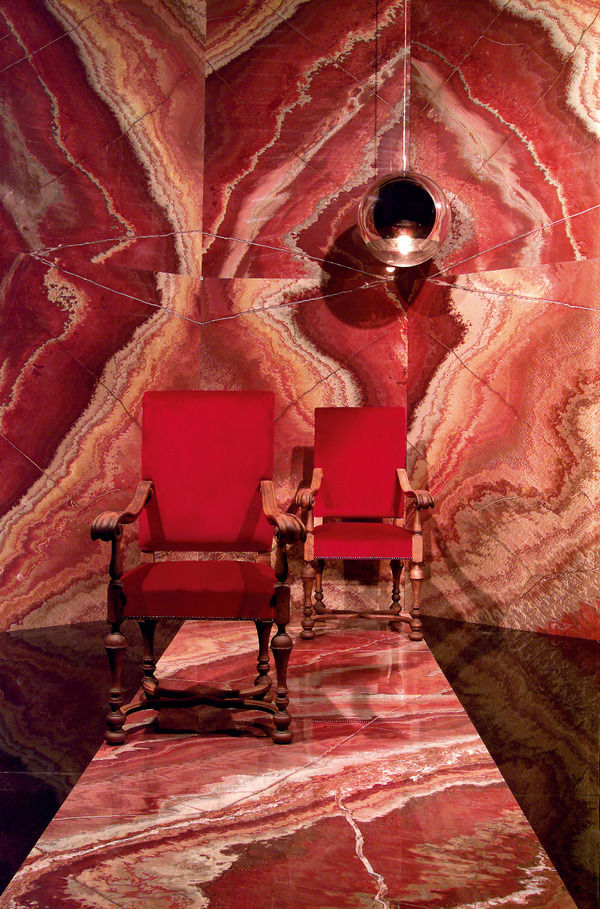 100% Materials
Significantly expanded this year, 100% Materials offers a dedicated platform for suppliers specialising in materials innovation and a source for architects and interior designers. Along with over 350 exhibitors, hand-picked for their creativity and originality, this year's show features an inspirational seminar programme curated by Mix Magazine. Exploring the interaction of technology, design and wellbeing, the aim of the programme is to discover new ways to improve urban spaces and interiors, taking nature and ecology as inspiration. The programme includes speakers from Architects of Humanity, Pocket Habitat and Stylgraph, with discussions around innovative new materials, processes and colour trends. As part of the colour consultancy Global Color Research, Mix Magazine will introduce the latest colour trend predictions for Autumn/Winter 2011/12, and reveal how these global trends can be adapted to different environments. Sustainability is the watchword this year, with exhibitors showcasing experimental surfaces and creative applications for natural, composite and recycled materials. As well as new product launches, expect to see live experiments from Chris Lefteri's materials laboratory.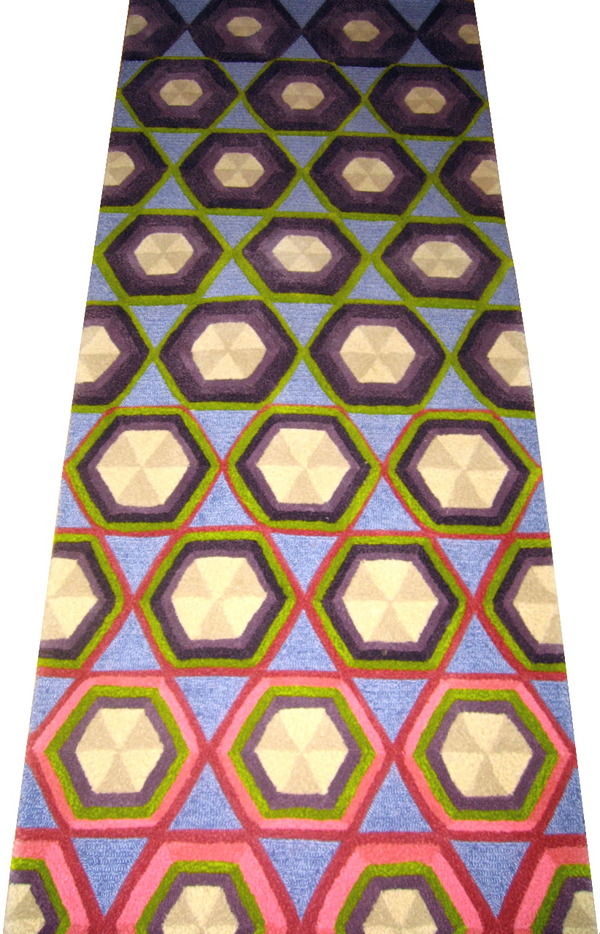 100% Futures
100% Design London continues to support young designers through 100% Futures, now in its fourth year. Showcasing the best emerging talent from the UK and internationally, 100% Futures promises to be a feast for design hungry visitors. For exhibitors, it's a not-to-be-missed opportunity to meet influential manufacturers, retailers, architects and interior designers. Highlights this year include Norwegian designer-maker Beate Einen's bespoke glass lighting and sculptural one-of a kind vessels; London-based design collective Print, Tuft & Fold's exuberant textiles; and Nottingham newcomer, Porcellana & Duomo's evocative porcelain wall panels. Print, Tuft & Fold is also producing a collection of 18 seating cubes for the main entrance at Earls Court, including an array of kaleidoscopic-inspired carpet cubes, graphic digitally printed cityscape cubes and tactile pleated fabric cubes. Joining 55 others at 100% Futures is James Michael Shaw, winner of this year's New Designers 100% Design Award. His prize is a 9sqm stand at the event and judging by previous winners, it's certain to be a must-see. Shaw's work maintains the delicate balance of form and function, finding beauty in simplicity. Judges were impressed by the 'strong use of industrial materials', describing his designs as 'original and utilitarian'.
Open to the public on Sunday 26th, 100% Design London is a fantastic place to pick up ideas, meet designers and soak up some style.