Spotlight On: Duffy London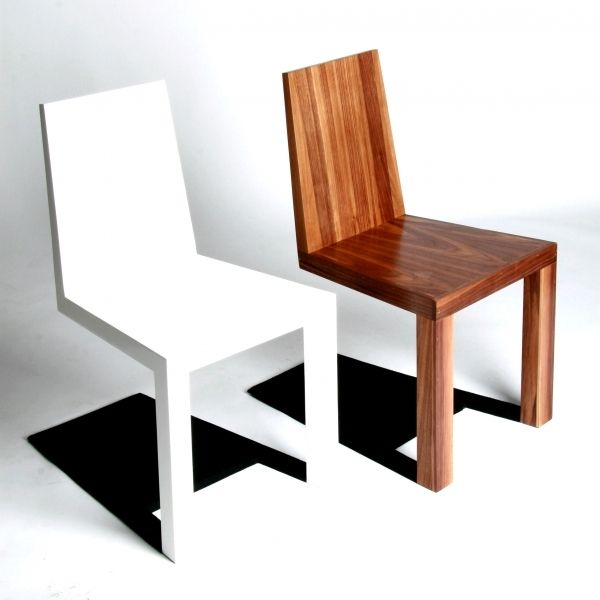 Under the heat of the spotlight, we showcase the best of Duffy London's furnishings.
Duffy London is an idea-based company that thrives on ideas not only based on similar themes and concepts but designs that are completely unique. Chris Duffy, a graduate of the University of Brighton, has always harboured a love of making and designing products, and with his own studio in east London he has achieved his dream of having his own space to work in.
Chris Duffy has created this company with the aim to encourage inventive and exciting designs that aren't pinned down by boundaries. He has had a love for designing and making things ever since he was a young child: "I was always making crazy bikes, karts and boats while everyone else was playing football. I remember my junior school teacher asking me what I wanted to do when I grow up, and I said that I wanted to be an inventor." Chris' inquisitive mind drove his ambition to create his own business. With regards to where his inspiration comes from, he said "when you have been designing for a long time, you see that all design is a process, usually a very long one, and not just an inspiration, although that does occasionally happen."
The collection includes a range of furniture, lighting, wallpaper and interior products which are predominantly designed by Chris Duffy himself, although he draws inspiration and ideas from designers that he works with. All products are handmade to order or bespoke, and they are all manufactured in the UK. One of Chris Duffy's 'Hero' products is the Double-sided Hanging Chandelier Glo-Canvas which provides a stunning statement piece to hang above a dining table. It can be hung from ceiling light fittings, and to create a warm ambience each frame is installed with low energy strip lights that illuminate the Chandelier print from within. Digitally printed onto 100% cotton, the image is stretched over both sides of a wooden frame, giving a modern twist on the chandelier and the conventional use of canvases.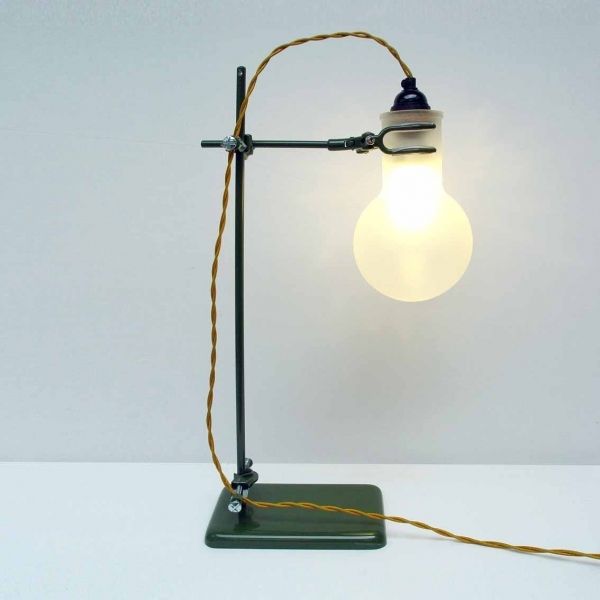 The LAB Lamp is one of Duffy London's newest products for 2010; it's made from genuine laboratory parts giving it an authentic style. It is available as either a desk/table or a floor lamp and is ideal for task lighting or it can simply be used as an innovative feature piece. The light is provided by an eco bulb, and the flask is sand blasted Pyrex.
I love the quirky personality of the Shadow chair, which was launched at the Milan Salone Satellite in April 2009, because its intelligent design integrates shadow into its structure. The chair appears to defy gravity by standing on just two front legs, however with a closer look the shadow is made from steel which is attached to metal frame built inside the chair. It has a very modernist look; it plays with the representation of space and light and our perception of these things, making us question what is 'real'. When placed in an interior space it comes into a life of its own, and will certainly make your guests look twice.
Duffy London has strong eco-credentials and Chris explained to us why he believes in the benefits of UK manufacturing: "I think it is important because it makes it possible to get a design from your head and into the shops in a very short space of time, keeping ideas and products fresh, updated, changing and improving, which is never as easy to do if you have products made in China for instance. Eco-friendly design is important not just for the obvious reasons, but because it shows an idea has been thought through properly, any design like this will take into account manufacturing processes, transportation, import duties etc."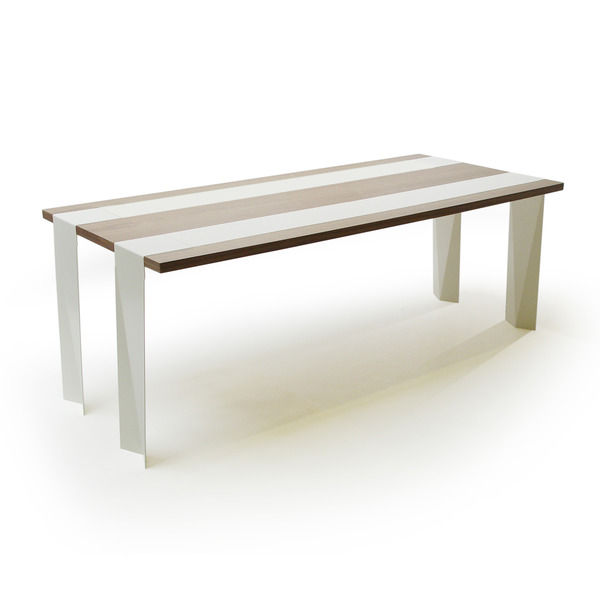 Coming soon...
Duffy London will be launching a new dining table at London Design Week in September 2010. This new furniture piece will be another unique addition to the collection; the design cleverly incorporates its runners as its structure by having them run the full length of the table, falling off the edge to become the legs. The juxtaposition of the steel thin legs with the sturdy walnut table top gives an illusion of weightlessness, as if the table is floating. To celebrate the launch, Duffy London is offering a 25% promotional discount on orders placed before the launch. (The offer price is £1495, and the retail price will be £2000 once the offer ends.)
Duffy London products are available on furnish.co.uk and in many outlets in the UK and around the world.