Heritage Open Days: 9 – 12 September 2010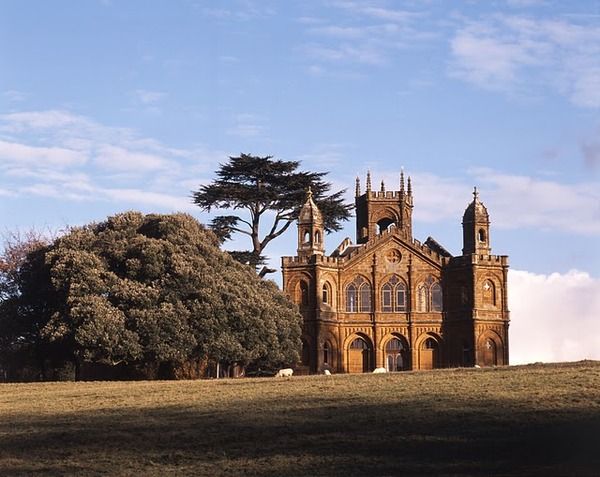 Sneak a peak behind closed doors.
Heritage Open Days celebrates England's architectural and cultural history by throwing open the doors to interesting properties either normally closed to the public or normally charging an entrance fee. Every year on four days in September visitors can satisfy their nosey inclinations for free, peaking into properties ranging from castles to factories, town halls to tithe barns, Buddhist temples to Masonic lodges, mines, windmills and private homes. Coordinated by English Heritage it's a once yearly chance to discover hidden architectural gems and enjoy a range of tours, talks and activities bringing local history and culture to life. Simon Thurley, English Heritage Chief Executive says: 'Heritage Open Days is about people and places; it celebrates community and reflects the importance of the built environment in our lives and to our quality of life. It is organised by local people who dedicate their spare time to opening properties and staging activities, and it is their knowledge and enthusiasm that makes Heritage Open Days happen.' The Event Directory has just been launched and allows you to search more than 4,000 buildings of every style, period and function, to find out what's on in your area.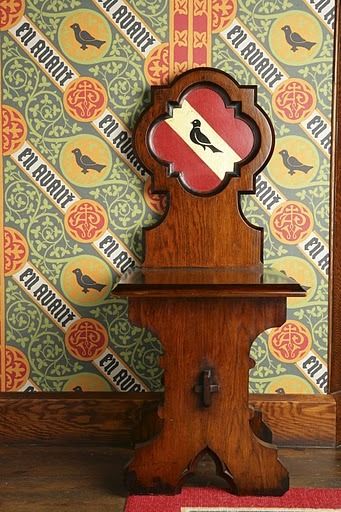 Highlights this year include Bentley Priory in Stanmore, Hertfordshire, the Battle of Britain Command centre which has been closed to the general public during its 70 years as an RAF base. The Second World War Beacon Hill Radar Tower at Harwich, Essex, and the Royal Air Force College in Cranwell, Lincolnshire are also well worth a snoop. The 18th century ironstone Gothic Temple at Stowe, Buckinghamshire will also open its doors, with its wonderful circular domed vault and magnificent views over the Stowe Landscape Gardens. Built in 1845 in the Gothic Revival style, The Grange in Ramsgate, Kent is well worth exploring as the former home of Augustus Pugin, oddball architect of the Houses of Parliament.
In Bristol, the Aardman Animation headquarters offers a glimpse of a cutting-edge sustainable building, home to the creators of Wallace and Gromit. A pioneering example of energy conscious design, Norman Foster's kidney shaped, glass sheathed office block, the Willis Building in Ipswich, Suffolk, is the youngest building to receive grade I listed status. Completed in 1975 it's a must-see for modern design devotees. Anderton House in Barnstaple, Devon is another exceptional example of 1970s design, still furnished with contemporary curtains, furniture, ceramics and paintings. And a quintessential Modernist home, The Concrete House in Bristol, was built in 1934 and designed by Basil Ward of architectural firm Connell, Ward and Lucas.
Romantics and music lovers will enjoy the honeymoon destination of composer Edward Elgar, No.3 Alexandra Gardens in Ventnor on the Isle of Wight, one of eight grand Victorian villas overlooking the Isle's south coast. Heritage Open Days properties associated with the arts also include the former home of Jane Austen's brother, Chawton House in Hampshire, and the Elizabethan North Lees Hall in the Peak District National Park: said to be the inspiration for Charlotte Bronte's description of Mr Rochester's House, Thornfield Hall in Jane Eyre.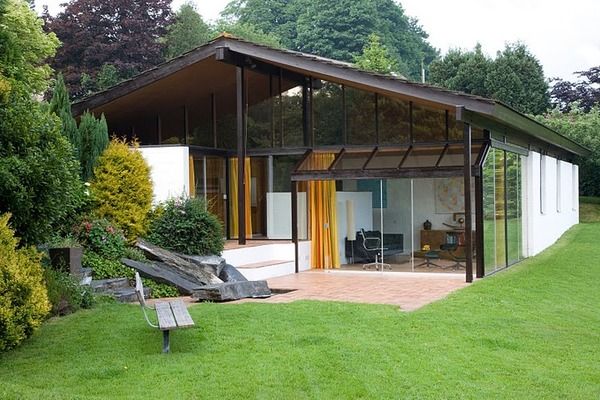 An interesting historical curiosity, The Fisherman's Hospital in Great Yarmouth, Norfolk, was founded in 1702 to provide housing for old or 'decayed' fishermen who could no longer support themselves. There are charming ornamental details and Saint Peter, patron saint of fishermen, stands proud on the roof of the brick building. Staying on the English coast, one of Hastings' intriguing net shops in East Sussex, built in 1835 to store fishermen's equipment, will reveal its old nets, ropes, corks and sails, all evoking salty sea dogs and the perilous high seas.
Up North, some of England's great Victorian theatres open their doors with special backstage tours of both The Journal Tyne Theatre and The Theatre Royal in Newcastle and Leeds' Grand Theatre & Opera House. And for sports fans, there'll be tours of the Victorian Jesmond Dene Real Tennis Club in Newcastle, Chester Racecourse, the country's oldest racecourse dating to the early 16th century, and Molineux Stadium, home to Wolverhampton Wanderers since 1889. Dip your toes into local history at Georgian swimming pool, The Cleveland Pools in Bath, Somerset and 1930s lidos including Broomhill Pool in Ipswich, Suffolk and Sandford Parks Lido in Cheltenham, Gloucestershire.
Heritage Open Days is England's contribution to European Heritage Days, in which 49 countries now participate. In the UK, four other schemes open doors in September: Open House London, Doors Open Days in Scotland, Open Doors Days in Wales and European Heritage Days in Northern Ireland.