Spotlight On: Utility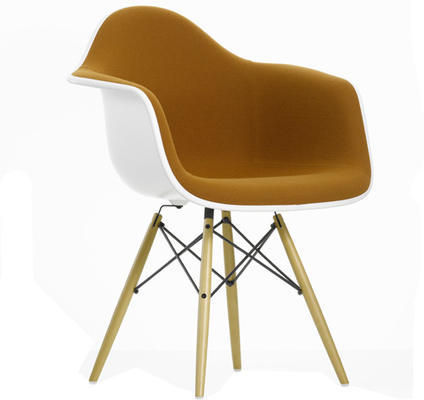 Under the heat of the spotlight, Utility outperforms on quality and originality.
Since opening its first store in 1999, Utility has become highly renowned for its distinctive mix of contemporary future classics and 20th century design icons. With discernable roots in 1920s and 30s modernism, Utility sidesteps the whims of fashion with designs that don't date and high quality products that demonstrate the beauty of simplicity and functionality. Furniture, lighting and home accessories are all handpicked by Utility. You'll find the latest products from independent designers such as Tom Dixon, Ilse Crawford and Marcel Wanders, big brands including B&B Italia, Kartell and Alessi, as well as iconic 20th century designs reissued by Vitra and Knoll.
Celebrating the timeless appeal of good design, Utility's product range also reveals a commitment to quality, originality and design innovation. The Here You Go coat rack is a great example of inventive problem solving. Simple yet striking, the coat rack is strung from the ceiling, leaving precious floor space uncluttered. Nine metal components link together like a paperclip chain and each has two tactile wooden pegs on which to hang coats, hats and scarves. It's a beautiful sculptural object in its own right, but also utterly practical. The String shelving system is another ingenious product and an example of Utility's resurrection of 20th century design icons. Designed in 1948 by Swedish architect Nils Strinning, it's an award-winning, highly versatile modular storage system. Its simple construction of a powder coated steel frame on which wooden elements hang gives the String shelving system a refined, timeless and unpretentious appeal. Lending itself to both large and small compositions, it's an investment piece that can be reconfigured to suit changing needs and room sizes.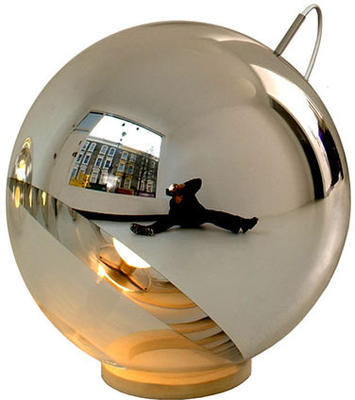 You can count on Utility to be up to date on all the new furniture releases from both established brands and independent designers. Launched at the 2010 Milan Furniture Fair, Vitra has given the classic Eames plastic side chair and armchair a softer new look with upholstery. Chair shells are available in the same mid-century modern colour palette, with Hopsak upholstery in a variety of complementary shades. The DAR, DSW and DSR chairs are all available with this new upholstered fabric option at Utility. Continually expanding and refreshing its product range, Utility has recently become a stockist of De La Espada. As well as producing its own designs De La Espada manufacturers and champions the work of designers such as Matthew Hilton, Ilse Crawford, Autoban and Leif. This beautifully crafted collection is hand made in Portugal, with each piece being made to order.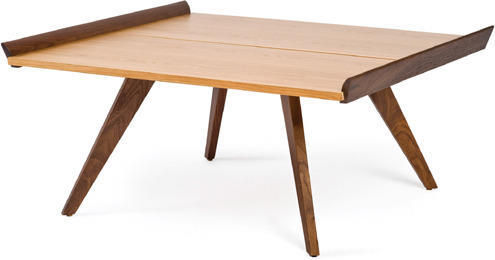 I just so happen to be looking for a coffee table at the moment and I've found the perfect candidate at Utility. For me it's got to be the star product; but whatever you're looking for there's a galaxy of equals. Reintroduced by Knoll into the Knoll Studio Collection, the Nakashima splay leg coffee table is a triumph of mid-century design. Designed by George Nakashima in 1948 the beautifully tapered legs complement the angled lip at either end of the table. Available in a choice of timbers with a low sheen finish - a darker American walnut or a lighter Hickory - the splay leg table epitomises Nakashima's sympathetic treatment of wood and his respect for the inherent beauty of the grain. The table is authenticated with Nakashima's stamped signature on the underside. At £1,480 it's an iconic investment piece, but sadly my pockets won't stretch.
You can shop for Utility furniture, lighting and home accessories on Furnish for gift ideas including Rob Ryan's new range of oilcloth bags and notebooks.