Interview: Hunkydory Home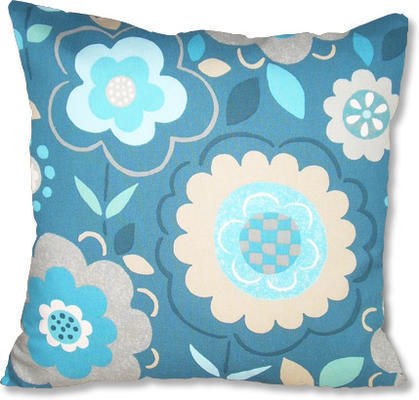 We delve into the world of Hunkydory Home to discover the array of colourful prints and quirky home gifts.
Launched in 2005, Hunkydory Home is Alison Ellerbrook's creative outlet. Alison found other interior products bland and uninspiring so she set out to create "something a bit different". With a love of textiles and pattern, she takes pride in her creative handmade pieces and brings an innovative and vibrant style to conventional interior designs. With everything from cushions and lampshades to attention-grabbing accessories and kitchenware, Hunkydory products are bursting with colour and personality.
We caught up with Alison, founder of Hunkydory Home, and here's what she said...
If you had 3 words to describe your style what would they be?
Quirky, fun, colourful.
Where does your inspiration come from?
I love Scandinavian design which I think stems from spending my early childhood years growing up in Norway. I love children's products and colour, and I love to find products for grown-ups with a playful feel. I'm always on the lookout for new designers with fresh, new ideas.
Are the products you design for children inspired by your own childhood memories or children's illustrations?
I make lampshades and cushions using funky fabric prints – I do hark back to memories from my own childhood - the ByGraziela Retro Heart lampshades reminds me of a duvet cover I had in Norway when I was 5 or 6 years old!
What's your 'hero' product and why?
I have to say the lampshades and cushions that I make myself. Hunkydory Home started out just selling my own lampshades and cushions and has grown from there, they are the products that started it all off for me.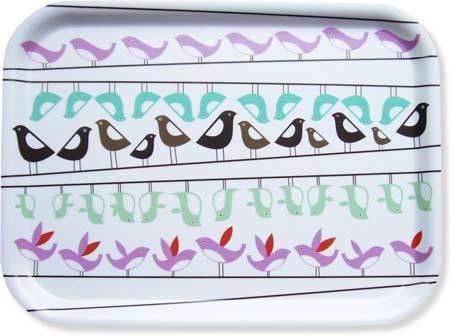 How important is colour to your designs/prints?
Bright, colourful funky accessories is what Hunkydory Home is all about so colour is very important. When I started making my cushions and lampshades it was all about creating home accessories that were not the boring beige and cream that was everywhere on the high street.
You use various retro designs on your products, why do you think that this is such a popular trend?
Retro is comforting for so many people, it can be fresh yet familiar. There's also something fun about something your parents said was naff becoming fashionable again like the 'ducks flying up the wall' that we sell.
How do you think that print has revolutionised interior design, and how do you see prints being used in the future?
Print is important because it transforms any product and even changing the colourway of the same print design can give a whole new feel. I think we will see print becoming more integral in people's interiors as they get braver about using it.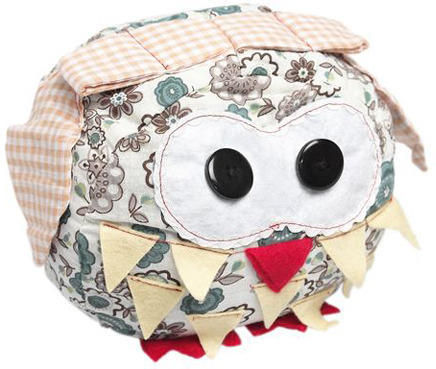 What is the most recent design product that you have bought for your home?
On my summer holiday in Holland, I bought some gorgeous white ceramic birds which are now on my kitchen windowsill. I also recently bought a lovely wooded stool with a colourful crocheted seat for my workroom.
Who is your favourite interior designer of all time and why?
I love Orla Kiely, her prints are fresh and contemporary yet have a comforting retro feel.
Where do you like to shop for quirky furniture pieces for your own home?
I am always on the lookout for things online particularly accessories. IKEA is still great for basics which can be customized or dressed up.
How important do you believe UK manufacturing is to our economy and the environment?
Vital, we have a very strong creative/design base in the UK which needs to be supported. I know so many talented designers with amazing products; I think we need to support small designer-makers and businesses to help grow the economy.
What new projects do you have on the horizon?
Currently we're launching all our lovely Autumn/Winter products on the website and developing our winter gift guide. We will be working in collaboration with the Mushroom Works design studios in Newcastle in October/November to launch a pop-up shop which is quite exciting.
Browse through more of Hunkydory Home's gorgeous gifts for your home at furnish.co.uk.