Interview: Camilla Meijer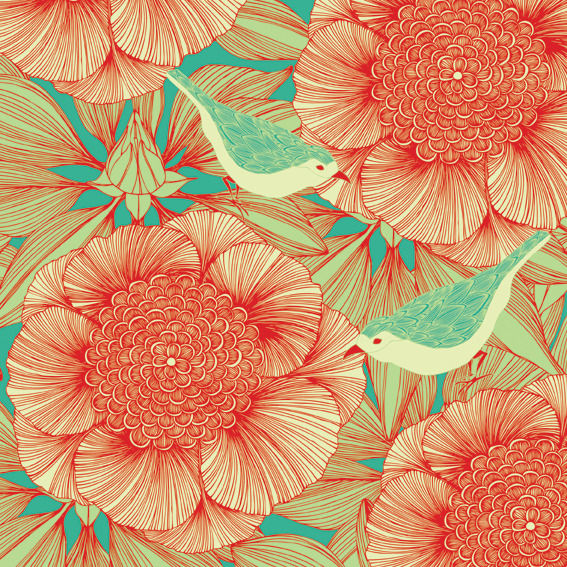 "Bringing the outdoors inside": Camilla Meijer's wallpaper and textiles will liven up any interior with an abundance of colour and pattern.
We caught up with Swedish designer, Camilla Meijer, to discuss how she has been inspired by London, nature, and vibrant, bold patterns. It's a very busy and exciting time for Camilla as she is in the middle of preparing for her exhibition at 100% Design, and she is riding high on a sea of success. Her award-winning work is deservedly loved for her fresh perspective on floral patterns, and we love her detailed hand-drawings and exciting combinations of colour.
Read on to find out more about Camilla's style and inspiration...
If you had 3 words to describe your style what would they be?
Colourful, fun and beautifully intricate.
You have been shortlisted for the British Design Awards 2010, what does this mean to you?
It means the world to me! To have the recognition for my work, my passion, the work that comes before everything... So, yes very happy and this inspires me to continue sharing my work.
Where does your inspiration come from?
Nature and all nature! I live and work in London so I take inspiration from people's gardens, the city's parks and where ever nature has decided to plant itself. I can't walk down a street without zooming in on a bush with its leaves, or a flower with its quirky way of presenting its petals. Nature and its magical beauty just fascinate me.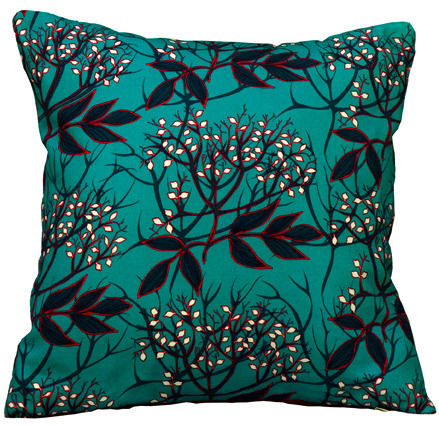 How important are colour and pattern to your designs?
They are the key elements in my work! I love colour and love the way it makes me feel, and this I hope to share with others through my work. Pattern is how I give life to my illustrations by allowing them to tell a visual story within the design.
Your designs are possessed by impressionable, bold florals, how do you think floral prints have revolutionised interior design? And how do you think they will be used in the future?
We have always seen floral, nature inspired prints and I don't think that will ever change. But I believe it's the style of the design that will always keep florals in fashion.
What's your 'hero' product and why?
I must say it's definitely the LCW Chair by Charles and Ray Eames because for me it ticks all the right boxes. It's stylish, cool, and beautiful with its perfect curves, shapes... It makes me happy.
What is the most recent design product that you have bought for your home?
It would have to be the sixth addition to my Moomin cup collection. I love the illustrations and they are just so sweet and colourful!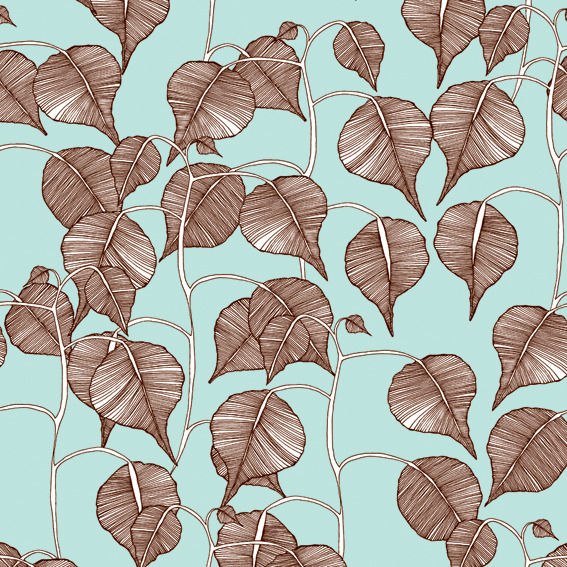 What's your favourite material to work with and why?
My favourite material is fleece paper, a mix between fabric and paper and this I use for my wallpapers. I love working with it because it absorbs the ink beautifully and gives me this gorgeous print. It's also really hard wearing which then makes it possible for my patterns to become a feature for a bathroom and kitchen area.
Where do you like to shop for quirky furniture pieces for your own home?
At the moment it's more about window shopping, so, yes my favourite places would be twentytwentyone, aria, two colombia road, scp, caravan, bohemia... there are just so many lovely places in London selling collective and beautiful design pieces.
What advice would you give to aspiring interior designers?
Believe in what you're aiming to achieve.
What new projects can we look forward to seeing?
I'm working on my new pattern collection for next year, so yes expect to see more intricate, colourful, cool designs! And at this moment I'm enjoying drawing my blossom print, yeah!
You can view all of Camilla's designs at www.camillameijer.com. And visit Camilla at 100% Design, K81 on the 23rd- 26th September 2010.
Also, Camilla has been shortlisted for the British Design Awards 2010, and to find out how you can vote read our feature.