Hot Picks: London Design Festival 2010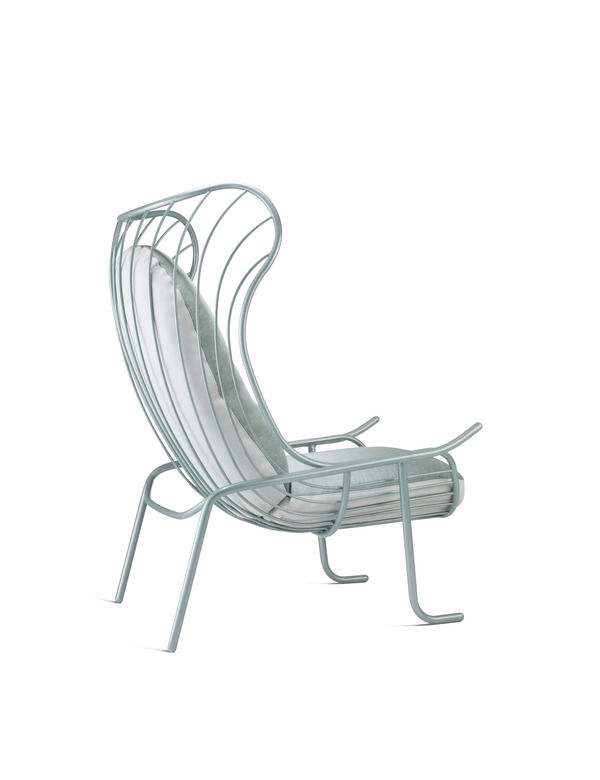 Look no further for a rundown of the LDF's best bits.
Hot Picks: London Design Festival 2010
Look no further for a rundown of the LDF's best bits.
Taking place over nine days in September and beyond, the London Design Festival celebrates every aspect of design in the world's creative capital. The Victoria and Albert Museum plays host once again as LDF HQ, so be sure to pay a visit. With events happening right across London, we've put together a shortlist of smaller-scale but must-see treats to help you navigate the greatest show in town.
LDF: Central
Lucienne Day Selling Collection
Heal's, 196 Tottenham Court Road W1, until 26 September. Marking iconic designer Lucienne Day's death earlier this year and celebrating her 20-year partnership with Heal's, the furnishing store is presenting a selling collection of Lucienne Day originals and a range of contemporary interpretations. A must see for mid-century modern design fans.
Design Against the Clock
Established & Sons, 2-3 Duke Street SW1, until 26 September. Established & Sons' Mayfair gallery plays host to a selection of London-based designers who'll be making works live in front of your eyes. You can watch them toil from the comfort of a pop-up café within the gallery space.
Home
Tracey Neuls, 29 Marylebone Lane W1, until 26 September. Rekindling childhood dreams of shiny new shoes, set designer Nicola Yeoman and shoe designer Tracey Neuls have created an enchanted wonderland with a large-scale playful shop installation, evoking a world of make believe.
A Living Space – Curated by Kit Kemp: commissioning art and craft for the home
Contemporary Applied Arts, 2 Percy Street W1, until 2 October. Design director of Firmdale Hotels, Kit Kemp showcases bespoke one-off creations commissioned from top British craftspeople. A Living Space recreates an imaginary Bloomsbury Group sitting room in the CAA gallery.
Tecta: Hidden Classics
110 Drury Lane WC2, until 13 October. Champion of Modern movement in the 1920s and 1930s, German design company Tecta gets its moment in the spotlight courtesy of Arup. The retrospective includes Marcel Breuer's iconic F41E lounger and Hans Wegner's CH468 chair.
Hands On
Arts Gallery, University of the Arts London, 272 High Holborn WC1, until 29 October. Central Saint Martin's graduates Studio Xag present a series of delightful theatrical installations and automata using images and models of products by fellow graduates.
LDF: West
London Biblio-Geography: a personal A-Z
Few and Far, 242 Brompton Road SW3, until 29 September. Bookbinder and artist Rachel Hazell pays homage to the indomitable Mrs Phyllis Hazell, who walked the length and breadth of the capital in 1936 to create the first London A-Z. You'll find Rachel squirreled away beneath maps and charts in Few and Far's exhibition space, crafting typological and cartographical treats from old maps, letters and printed ephemera.
RCA at the LDF
Royal College of Art, Kensington Gore SW7, 23 September – 7 October. The RCA is hosting an impressive seven exhibitions for the festival this year; our pick of the crop is the Design Products Collection, a selling exhibition showcasing work by recent graduates and RCA staff tutors.
Off the Floor
Retrouvius, 2A Ravensworth Road NW10, until 2 October. Curated by product designer Fabien Cappello and textile designer Daniel Heath, Off the Floor is the first in a series of collaborative exhibitions hosted by architectural salvage and design company, Retrouvius. Exploring the philosophy of re-use, the exhibition focuses on the creative reinterpretation of three materials: limestone salvaged from Heathrow Terminal 2; oak drawer bottoms rescued from the Natural History Museum; and parquet flooring reclaimed from a school in north London.
Jaime Hayón for SÉ
221 Brompton Road SW3, until 26 September. British-based brand Sé introduced Spanish design star Jaime Hayón to a network of artisans working in metal, wood and marble to complete a furniture collection presented at the store. Created in Hayón's distinctive style, collection highlights include the fabulous 50s inspired Arpa armchair.
Design becomes Home
Skitsch, 270 Brompton Road SW3, until 26 September. The Italian design brand launches Harry Allen's 'Home' storage system: a doll's house for grown ups (and every home should have one). The storage system is available in a choice of City or Country 'architecture' and comes in modular units for a satisfying self-build.
Portobello Dock
344 Ladbroke Grove W10, until 26 September. Contemporary design is riding high at this cutting-edge canal side venue. Furnish favourite Exterior-Interior will be down at the dock displaying iconic designs from Extremis and showcasing a selection of new products never before seen in the UK.
LDF: East
Lovely Stüff at SCP
135-139 Curtain Road EC2, until 26 September. SCP launches a brand new collection from London home-ware company All Lovely Stüff, with products designed by founders Ed Ward and Carl Clerkin; all very lovely indeed. Virtuoso knitter Donna Wilson is joining the party with a fabulous new range of colour-popping rugs.
Open Studio at Barber Osgerby
35-42 Charlotte Road EC2, until 26 September. Design duo Edward Barber and Jay Osgerby offer a rare treat for nosey parkers. Sneak a peek behind the scenes and check out their new range while you're at it. Just don't knock anything over.
Midwinter Modernist: the iconic designs of Jessie Tait
Bulthaup, 36-42 Clerkenwell Road EC1, until 1 October. Made to make your mouth water: an exhibition of Jessie Tait's fabulously fifties crockery, courtesy of designer kitchen company Bulthaup. You won't want to leave the table.
Curate 40 Mini Mart
Studio 1.1, 57A Redchurch Street EC2, until 26 September. Supporting new design talent, Curate 40 has teamed up with illustration designers Eclectcollect to present the latest crop of protégés. The results of their labours are piled high (but not necessarily sold cheap) on the mini mart shelves.
Gastrotypographical-Assemblage: the designs of Lou Dorfsman
Kemistry Gallery, 43 Charlotte Road EC2, until 30 October. Almost Mad Men: a showcase of smooth-talking style, documenting American graphic designer Lou Dorfsman's forty-year career as the 'ad man' of CBS Television.
Trays from around the world
Jasper Morrison Shop, 24B Kingsland Road E2, until 26 September. Last year design hero Jasper Morrison laid on an exhibition of Jugs, Jars and Pitchers, each piece selected as an embodiment of good design. This time round, the humble tray gets its moment in the spotlight and a dusting of Morrison's magic. Everyone loves a design geek.
If that's whet your whistle, then check out the Icon Design Trail for loads more listings; it's the only independent guide to LDF and a must-have festival accessory.