Spotlight On: Orla Kiely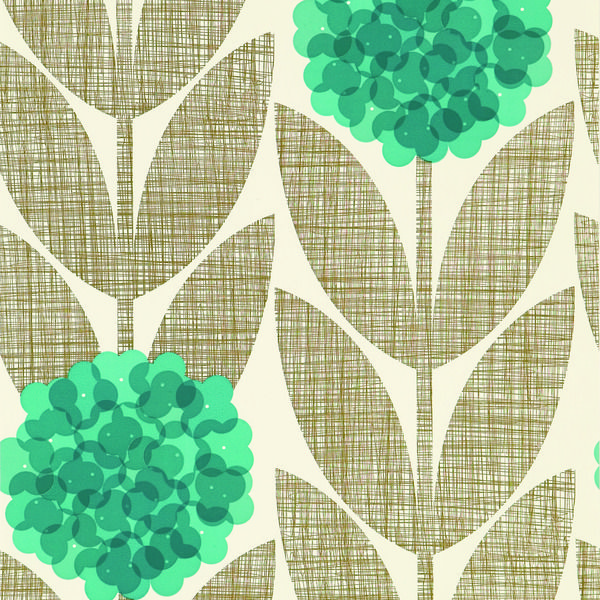 With a strong eye for colour and pattern, Orla Kiely explores the nature of shapes and repetitions found in nature in her gorgeous designs.
Let's face it, who doesn't have an Orla Kiely bag or cushion on their wish list? Her collections are always eagerly anticipated and her colour-popping prints never fail to impress.
From as young as she can remember, fashion and textile designer Orla Kiely became preoccupied and intrigued by patterns and shapes. Having just published 'Pattern', her first book, Orla has revealed how her childhood memories of growing up in Dublin in the late 60's and early 70's have inspired her love of retro style furnishings.
Orla studied at Dublin's National College of Art and has achieved her master's degree from the Royal College of Art in London. Starting out in the 1990's, Orla injected a burst of colour into a world of fashion, which was dominated by an abundance of black, with a small collection of bags. In 2005, she opened her flagship store in London's Covent Garden which showcases the best of her designs including wallpapers, fabrics and accessories, amongst her hugely successful fashion lines. Orla has collaborated with names such as Habitat, Heal's and Dulux, but she insists that she will not be a slave to fashion trends, instead her designs are distinctly daring and true to her own style.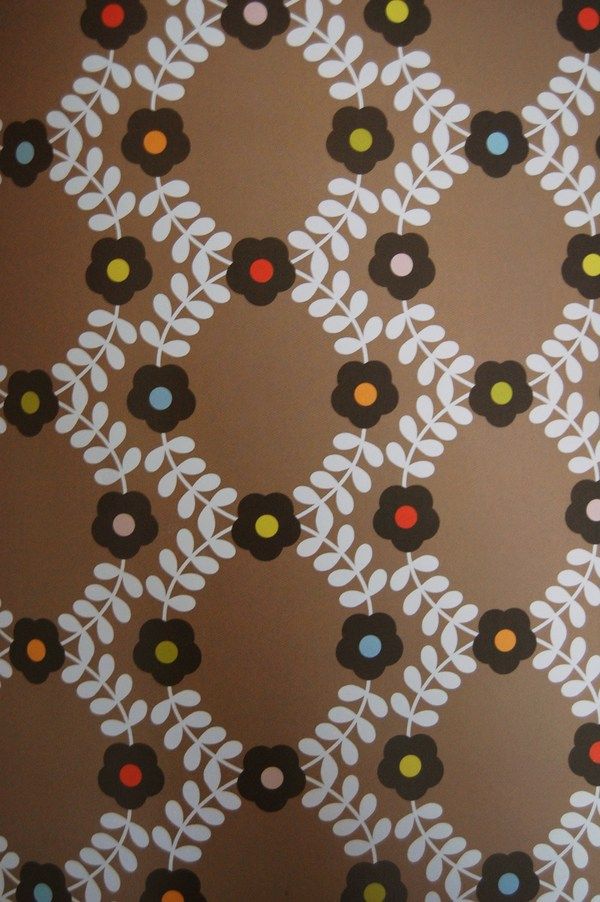 In collaboration with Heal's, famous for its contemporary furniture ranges, Orla has achieved success with her designs including soft furnishings, linen, and furniture pieces such as sideboards, cupboards and armchairs. Many of these items are available on Furnish, including the Flower Blossom duvet cover (available in lichen or teal), and a gorgeous range of mugs available in several colourful designs, ideal for livening up any kitchen. Among my favourites, is the Lusk armchair [http://furnish.co.uk/items/23662-orla-kiely-lusk-armchair-bute-melrose-fabric-range] which is beautifully crafted from a hardwood frame and upholstered in Bute Melrose fabric in Pumpkin, Henna and Moss.
The Stem design is recognised worldwide and is always a best seller; it has become a core part of every collection that Orla has released, and its appeal shows no signs of wavering. Along with the abstract Pear, the Stem is adored because it has a beautiful simplicity that's given a sense of order and unique charm in its repetition. Due to its popularity, Stem is modified every season and it is given a new colourway to keep the print looking fresh and exciting. It began in three colourways: olive and chartreuse, pink and red, and orange and ochre. You will recognise the infectious Stem print on a range of products, from wallpaper to mugs, and even Orla's fashionable range of bags.
"Distilling a form, natural or man-made, into its basic elements, while maintaining a degree of recognition, gives a certain poise and tension to a design, so that it reads in two distinct ways at a time." (Orla Kiely, "Pattern")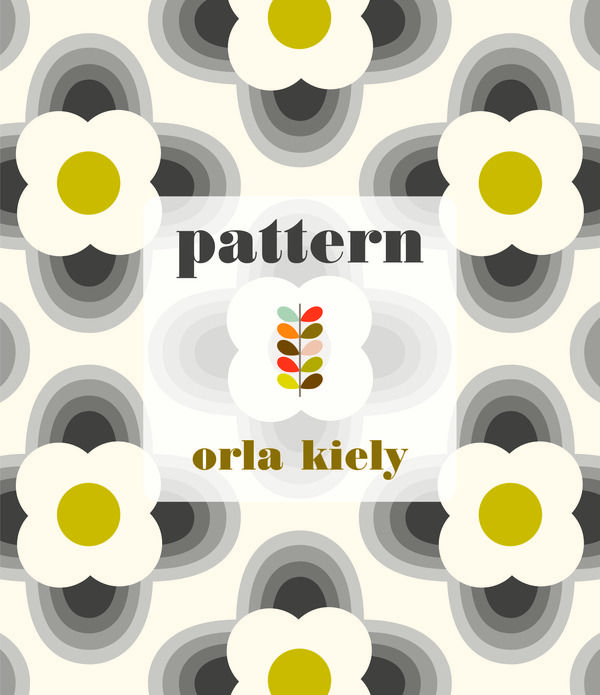 Orla's interiors collection boasts a homely and exciting array of designs that are inspired by mid-century modern design, and many are created from her love of Scandinavian design. Visually, her designs are comforting, and they compliment both modern and traditional interiors. She experiments and plays with the scale of her work which helps her adapt her patterns to a variety of interior products such as cushions, mugs and wallpaper. Some of her designs incorporate large and small scale elements in the same print which is a great way of drawing the eye and creating rhythm. Interestingly, Orla keeps all of her print boards from season to season so that she can look back and explore new patterns with an idea of how her prints will continue to work coherently as part of the brand look.
Orla hopes to always be "associated with products that are valued, cherished and not discarded." We certainly will always treasure and adore Orla's work, and we're looking forward to the development of her newly introduced lines including fragrance, kitchen ceramics and bed linen.
Visit Orla Kiely's website for more information at www.orlakiely.com, and to find out more about Orla's recently published book 'Pattern', read our feature.