How to... create the perfect dining room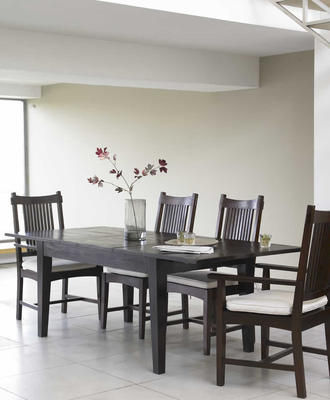 Get ready for Christmas with our guide on how to create the perfect dining room
With Christmas just around the corner (just over eight weeks to go) it's essential you get your dining room sorted in preparation for entertaining guests. Perhaps this is your first time hosting the main event or you just want to give your dining room a makeover. Whatever your budget, style and reason, our guide shows you how to create the perfect dining room for the festive period and all year round.
The Table
The dining table is an essential bit of kit. A good option is to choose one that's extendable, that way you're always have room for the extra guest who just happens to turn up unannounced. The Malang Dark Teak Extending Dining Table will add a touch of oriental –chic to your scheme while the refectory-style Ash Extending Dining Table from Sweetpea & Willow is perfect for those that want something a little simpler. If you don't have room for an extending design, opt for a round one, which is much more sociable and guaranteed to get even guests who don't know each other chatting.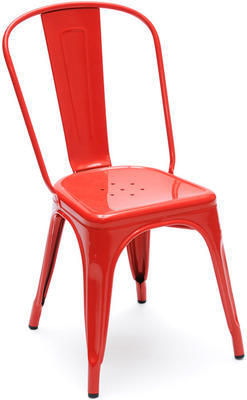 The Chairs
The days of having to match chairs to your table are long gone. Of course, if you want to match your chairs to your table then there are plenty of options. However, mixing and matching chairs is a great way to give your dining room a unique look. Brightly coloured chairs such as the Tolix A Chair from The Lollipop Shoppe work well with a plain, wooden table. Comfort as well as style is important when it comes to dining chairs, make sure you opt for ones that your guests will want to stay in long after pudding rather than running for the hills before the starter has arrived. If you're going to use benches instead of chairs, make sure there's plenty of room to manoeuvre them and add some colourful cushions for extra comfort.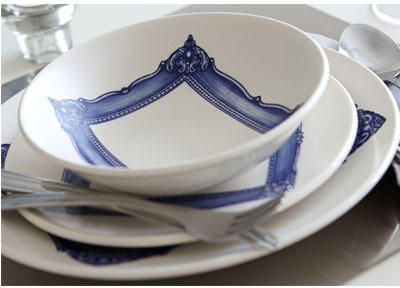 The Lighting
Lighting, as in every room, plays an important part in the dining room. Firstly, it's important to choose a central light to create drama and atmosphere. A pendant light such as the Clarence Pendant Shade from Heal's is a good choice. Make sure it's connected to a dimmer switch so you can alter the mood of the room accordingly. Candle light is a must for any dining room, whether you opt for a dramatic candelabra such as the Medium Abbey 5 Arm Candelabra from Alexander and Pearl or subtle tea light holders (Also Home has a good choice), they're a sure fire way to add some atmosphere to any scheme.
The Tableware
Choosing your tableware is as important as the food you serve on it. White is best, it looks classic, is timeless and means should things get a little out of hand or the washing up chaotic, pieces can be easily replaced. Don't be afraid to mix and match, decorative plates such as the Art of Entertaining collection by Andrew Tanner from Designed in England look fabulous with plain white china.
Follow these simple tips and you're ready to entertain, now all you need is to get cooking...
Shop the look...