Orla Kiely Storage jars from Bloomsbury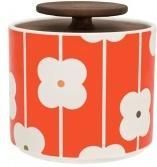 Keep your kitchen organised and colourful with these storage jars by Orla Kiely from Bloomsbury. From £18.95
I've been on the hunt for some new storage jars for my kitchen for what seems like an age.
Turns out I am a extremely fussy person and haven't been able to decide on a simple thing such as kitchen caddies - well, until now that is because I have fallen for these Orla Kiely storage jars from Bloomsbury.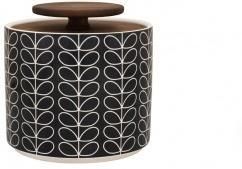 Available in various sizes, the jars come in a range of pattern-queen Orla's signature prints, each one as gorgeous as the next.
And as well as safely storing your tea, coffee and other essentials, these pretty jars will add a touch of retro colour to brighten up even the dullest of kitchens.