Getting ready for Christmas: How to create the perfect guest room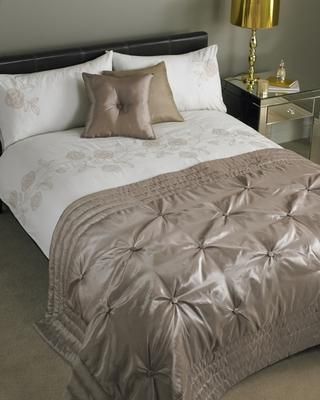 Take pleasure in making your guests feel really welcome over Christmas with an inviting and homely guest room.
From storage and lighting to the smaller touches, you don't have to worry about finding the best pieces because we've done it for you.
Bed linen
Ensure that your guests are comfortable and get a good night's sleep with fresh, clean bed linen. For Christmas warmth, choose a warm colour scheme that includes ruby reds with gold and silver accents. A gold duvet cover like the Riva Paoletti Chelsea duvet set from The Pole House will bring an opulent feel.
Blankets and throws are a great idea for added warmth so keep them in an easily accessible place such as a wardrobe or chest. Go for luxurious fabric such as Egyptian cotton, merino wool or cashmere to bring texture and comfort to the room. This Soft Blue Lambswool Throw from Graham and Green is perfect for snuggling up with on a cold winter's evening. Scattering a few colour co-ordinating cushions on the bed will help create a cosy feel.
Home comforts
Make your guest room feel like a home from home with a couple of traditional furniture pieces such as an armchair or an elegant chaise longue. Rococo influenced designs with soft, curved edges and intricate details will bring an enchanting charm to the room. For example, the Parisian Foot End from The French Bedroom Company is a stunning piece, hand finished and upholstered in pale cream fabric. Or the Gold Gilt Emmanuel Ribbon chair from Sweetpea & Willow, made with real gold leaf, will instantly lift a corner of the room.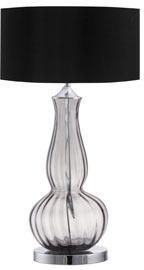 Towels
Place some towels on the end of the bed for your guest's arrival. The luxury organic cotton towels from The Fine Cotton Company will impress your guests with their plush feel.
Storage
Your visitors will need suitable space to store their clothes and luggage so make sure that the room has a wardrobe, chest of drawers and a dresser. For a fabulous feature piece, choose the large Colonial chest from Sweetpea and Willow with beautiful leaf handle details.
If you have space for a dresser, choose one that has a sleek and sophisticated look and one which will complement your wardrobe and drawers. The Orchard's Classic two drawer dressing table offers a vintage inspired look that will add character to your guest room. It's a perfect place to display pretty trinkets and perfume bottles.
Lighting
Lighting is an essential part of creating an inviting and cosy ambience in a bedroom, and it will also serve a functional purpose, allowing your guests to read before they go to sleep. A bedside lamp with a highly decorative base can be an ideal talking point in your guest room. The Stockley brass table base from Lombok can be mirrored on both sides of the bed for a balanced and desirable style. Or create this look with the super stylish Fluted Drop Grey table lamp from Heal's. Its smoky glass base with the gorgeous co-ordinating silk shade gives it a stunning look.
Magazines and books
To take the pressure off yourself and keep guests entertained by providing some books and magazines that you know they'll enjoy. A magazine rack or holder is one of the best ways of keeping your guest room clutter-free and it provides neat and stylish storage. Choose this Faux leather magazine holder from John Lewis, or if you want to save on floor space, try these Bark Floating shelves from Mocha for displaying your favourite paperbacks.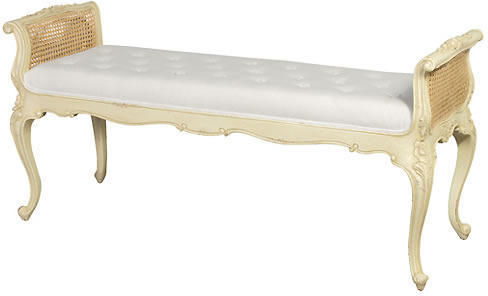 Little touches
Attention to detail will give a sense of personality to your guest room and tie your colour scheme or theme together. Choose gorgeous scented votive candles, such as the Home for Christmas Jar candle from Puji, to fill the room with a sweet vanilla and cinnamon aroma. Place a couple of candles on the windowsill, and choose from cranberry and orange or mulled wine to fill the room with a warm, festive feeling.
A decorative mirror on a dresser will ensure your guests can get ready without having to leave the room. Try the Vintage Dressing Table Mirror with corsage flowers from Bombay Duck for a beautiful, decorative touch.
A stunning vase can be a perfect focal point, so try the Silver Drop Vase from Mocha to complement warmer colour schemes that include reds and chocolate browns.
A carafe of water on a bedside table shows that you have really thought about your guest's needs. If you're looking for something that has elegance then go for the handmade LSA Grand Malika Carafe from John Lewis with its beautiful clear glass and artistic fluid swirl.