Getting ready for Christmas: How to create the perfect dining room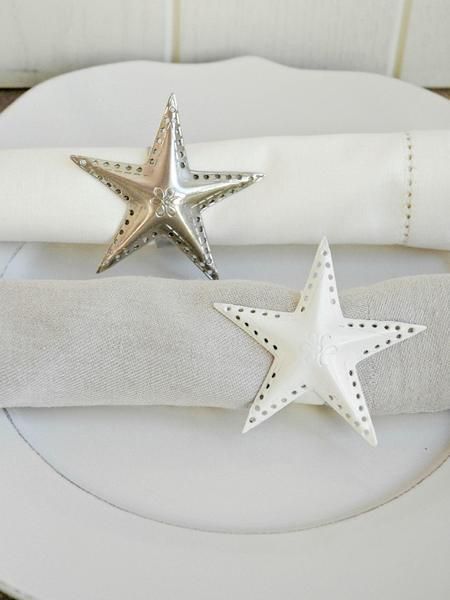 Bring some winter magic to your dining room for a perfect Christmas dinner
Hosting Christmas for your family can be an exciting challenge (not simply a hectic rush to get prepared and organised) So, we've found plenty of festive-inspired furnishings and accessories to help you create the perfect dining room.
The dining table
Remember that your table will be the focal point of your dining room, so it should shout style and elegance. We aren't suggesting that you buy a brand new table just for Christmas, but you might need to think about extending and extra tables if you're expecting lots of guests.
Lombok's Canton Black Lacquer extending dining table has a distressed finish, and its grandeur will make it a perfect feature piece in your dining room (this is a keeper for all year round, not just for Christmas).
The dining chairs
Sitting down to a delicious feast at Christmas is the one time of the year that allows us to eat as much as we want, but one which means we cannot move for a long time afterwards. So when considering your dining room seating you should be thinking of comfort and style; don't consider compromising one for the other because you'll only regret it later.
If you're looking for a new set of dining chairs, why not consider Tom Schneider's distinctly curved Poise Carver Chair, which looks fabulous and provides comfortable support.
Most importantly, make sure you have enough chairs for the number of guests you're expecting, and extend your table if necessary. If it's a squeeze, try stools or benches as a space saving solution.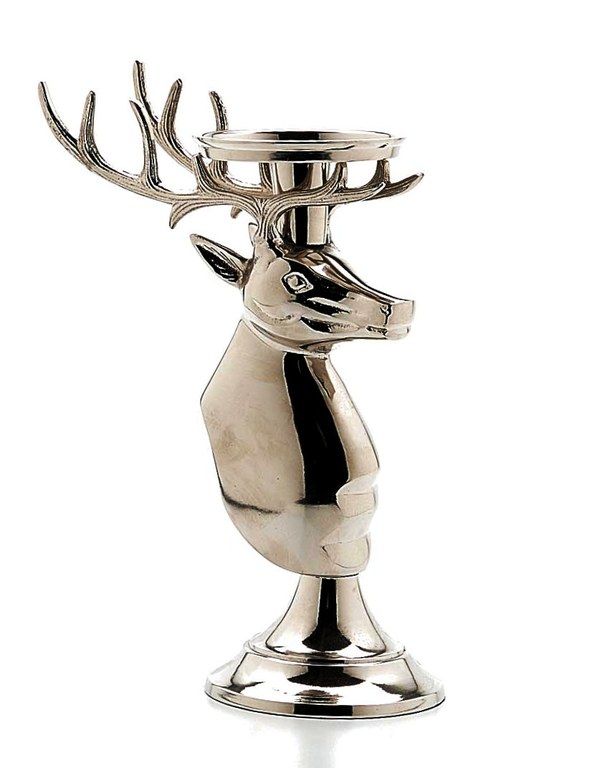 The table linen
Be sure to have your best linen on show to impress your guests. Firstly, wash and iron your tablecloth, runner and napkins, and then lay your table. Check that your tablecloth is large enough to cover the table; do this a couple of weeks before so you don't have a panic on Christmas Eve.
This Star Bright Runner from John Lewis will spruce up a plain tablecloth with its rich burgundy colour and gold star design. Top tip: make sure that your runner hangs evenly at either end of the table for a perfect look.
Your napkins should be folded neatly on top of each main plate; you can fold every napkin into a pocket and insert a name card just inside so your guests know where they can sit. Or why not use these pretty metal star napkin rings from Nordic House for a lovely addition to your table.
The tableware
Your tableware checklist should include some pretty plates, bowls and dishes, along with plenty of serving spoons. Why not serve up your Christmas cake on this Robin plate by Emma Bridgewater.
This is the perfect time to get your finest cutlery and china out; lay these first so that you can see how much room you have for decorative pieces. Remember to lay your cutlery in order of use, working from the outside in.
Allow for a water glass, wine glass and champagne flute for each adult guest. A Champagne flute is a tall, thin and elegant glass which will ensure you get the best from your bubbles. This set of four flutes, made from mouth blown glass by LSA from Pelican Pear, is certainly no exception. If you're celebrating with red wine, go for glasses with a wider bowl to release the bold aromas, and choose a narrower bowl for white wines.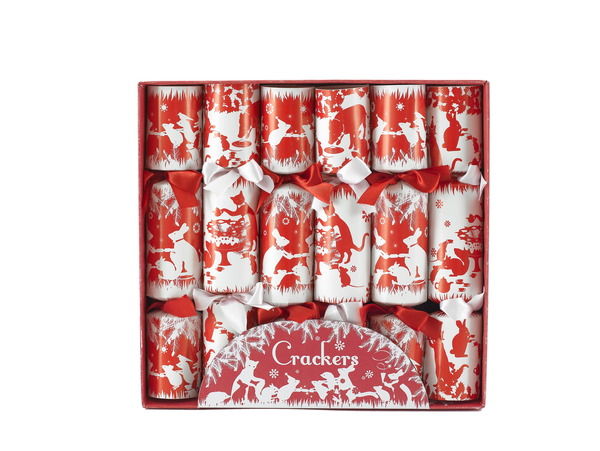 Decorating
The best tip for decorating your table, especially for when you're expecting plenty of hungry people, is to keep the look minimal. Large centre pieces and lots of unnecessary table decorations will only spell trouble with a capital 'T'. Add small, decorative touches to your table with festive candle holders such as the Nickel Plated Reindeer candle holder from The Contemporary Home. This will truly bring character and a majestic charm to your table, leaving your guests in awe.
With a few inexpensive but impressive table decorations, you can create a beautiful table display. Try a few sparkly baubles in decorative bowls lined along the centre of your table, or a sprinkling of glittery stars on the tablecloth for an effortless look. We think you'll love these silver Scatter Stars from Cox and Cox because they will instantly bring glitz to your table and you can also get creative and stick them to your place cards to bring your theme together.
These handmade, silver plated snowflake crackers from The Conran Shop look absolutely stunning and they'll add a glamorous sparkle to your table. However, I have fallen in love with these 'Charming crackers' from Pedlars; the vintage and illustrative design features animals such as cats, rabbits and mice humorously pulling crackers and enjoying the festivities.
Fill your glasses, pull your crackers and tuck in! Merry Christmas everyone!