Cosmo mirrors from Omelo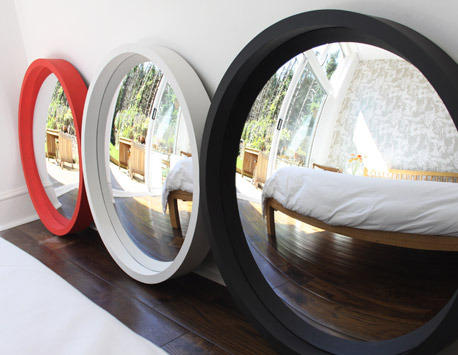 Brighten up your room with one of these Cosmo mirrors from Omelo. £355
Omelo is a new interiors company to me but I am sure glad I've found them as sell some of the nicest mirrors around.
All of Omelo's mirrors are convex which means they'll bounce even more light around your room, which is perfect is you're lacking in natural light.
There are a whole host of designs to choose from classic to contemporary but my favourites are these Cosmo mirrors.
Deliciously simple, these round, thick-rimmed mirrors make the perfect choice for hallways, bathroom and bedrooms alike.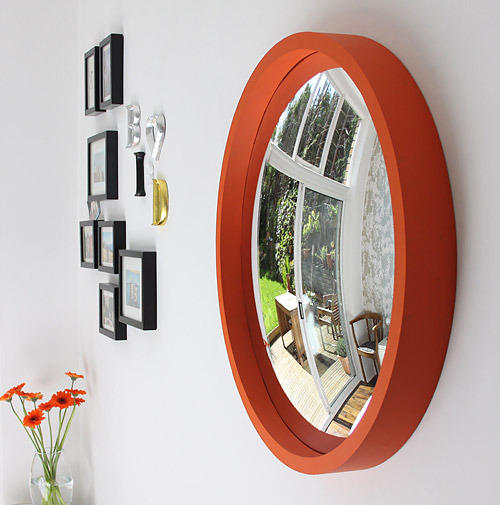 Available in Orange, Off White, Black and Red, one of these mirrors will instantly add a pop of colour to your room's scheme.
But that's not all, Omelo also offers a bespoke service which allows you to choose from a range of colours and finishes and even flat mirrors if convex ones aren't your thing.
All they need to do now is introduce a wedding list service, as one of these mirror would definitely make it on to mine.
(We don't list these products yet but sign up to our newsletter and we'll let you know if/when we do)