Spotlight On: Tom Schneider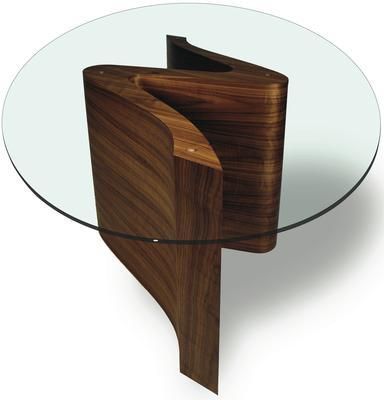 We take a look at Tom Schneider's curvy, contemporary designs...
With a passion in creating distinctive bespoke furniture, Tom Schneider succeeds in bringing a new look and feel to contemporary interior design.
Furniture designer, Tom Schneider began his career working in a small workshop, making bespoke furniture for individual clients. His first collection which was launched in 1996 includes the Swirl coffee table and the DNA shelves which have become his most popular designs to date.
The collection includes contemporary, curved furniture which is available in a selection of veneers to suit any interior. Every piece is individually handmade by a team of craftsmen, ensuring that the final product is unique and unlike any other.
We asked Tom what he hopes his designs achieve and what inspires him, and he told us that "the aim is to create contemporary classics. The designs should give pleasure and enhance the look and feel of the customers home or office space. My inspiration comes mainly from nature with the female form featuring frequently."
The Eclipse Sofa is a prime example of Tom's work. This beautifully shaped piece, available in a two or three seater and would work equally in any classic or contemporary home. The Eclipse collection also includes a console table, dressing table, and shelves, epitomises the beauty of Tom's work and proves that their simplicity will ensure it remains a contemporary classic for years to come.
The fluidity in shape and form of Tom's furniture can be closely compared to the modernist design which emulates organic forms found in nature. Tom's work boasts flowing curves which are created by laminating plywood to form strong shapes, and then these are skilfully veneered by hand.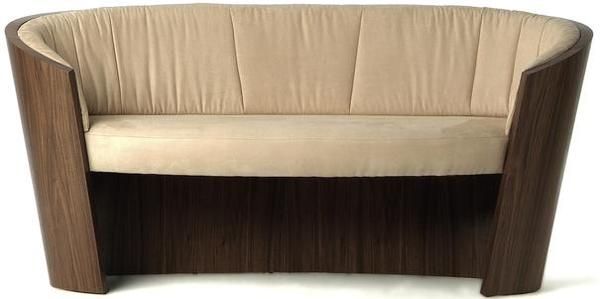 Tom claims that his "most loved" design is "the Serpent dining table because it's a beautiful sculpture and a practical dining table, many people would not be able to accommodate the two but with this table they can have both!" Another reason why this design is a popular choice is because its versatility allows you to combine two serpent bases to create a stunning large dining table to accommodate for dinner parties.
One of my favourite pieces is the Empress Dining Chair because it combines style and comfort in an extremely modern and sophisticated look. The fan shaped back covers the full length of the chair giving it a graceful elegance; these dining chairs perfectly complement any of Tom's dining tables.
The Indulge Chaise Longue brings a new perspective to a classic eighteenth century design. The curvature of the design shows how it has been influenced by Tom's love of nature and architecture. Its soft curves make this a very attractive piece of furniture that expresses continuity and fluidity, emphasising Tom's intention of creating a feeling of movement with his work.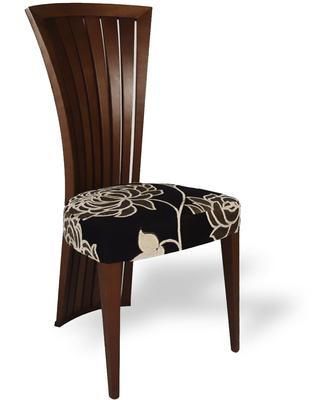 The stylish chair is not only a pleasure to look at but also to sit or lie on, making it an ideal feature piece for any living room or study. You can choose from an array of veneers and also have the chair upholstered in a selection of complementary fabrics to suit your interior needs.
Tom believes that "it's essential that all designers are aware of and are using environmentally responsible materials. Designers are helping to make the decisions with their clients and these decisions must be environmentally friendly." The team source their wood from parts of the world where they're confident that there is no illegal logging.
Tom is excited to announce that he will be launching many new products and some new ranges next year, kicking off with a lounge chair which will be launched in January. All of Tom's furniture is made in the UK and you can even choose and customize your own unique piece of contemporary furniture which will be designed especially for you.