Spotlight On: Designed In England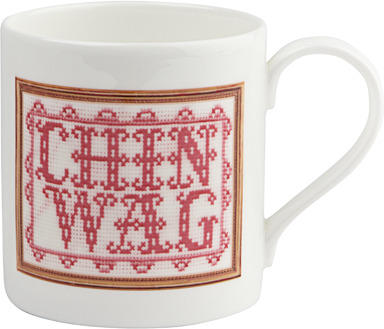 Check out our feature on the genius Designed In England brand for style inspiration.
Designed in England is an innovative and vision-led company that cherry-picks and brings together the best of British design and manufacture to sell from their online boutique. Their ethos seems particularly fitting at this moment in time, thanks to the widespread feeling of patriotism the Royal engagement has sparked. An off-shoot of Andrew Tanner Design, it is the only place to sell the entire collection of Tanner's brilliant work, as well as showcasing specialist designs through 'Designer's Row' and 'To Die For'. It's the Burberry of the online interior-design world, and a force to be reckoned with.
Even if you don't know who Andrew Tanner is, it's very likely you'll have come across his work. His products are stocked in all sorts of trendy and traditional places, including Paul Smith, Westminster Cathedral, Liberty, DKNY and The Royal Festival Hall. Ridiculously talented and brimming with ideas, Tanner was one of the founders of HUB, a design house that embodied the movement of the British-Design-Maker that was emerging in the late '90s, before he launched Andrew Tanner Design in 2002. He's created bespoke ceramics and glassware collections for clients such as the powerhouse Crabtree and Evelyn (who wanted to attract the 'design conscious buyer'), won Designer of the Year in 2005 (as well as dozens of other accolades), launched his own design book this year – Batch; Craft, Design and Product – and won the prestigious Young Entrepreneur in Design Award from the British Council. He's also been described (by Elle magazine, no less) as the 'William Morris' of his generation. That sums it up, really: Tanner is as synonymous with contemporary British interior-design as Morris was with Victorian wallpaper. However, his feel for the traditional and the importance of heritage is highlighted by his roles as Head of Design for the historic Poole Pottery, as well as Head of Design for the British Ceramic Manufactory, Royal Stafford. Tanner aims to bridge the gap between traditional manufacturers and contemporary design whilst celebrating the best of quirky Britishness.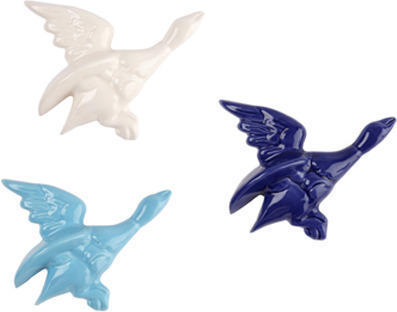 So, take all that Tanner talent and vision, weave it into a fantastic online boutique and you have the sublime Designed in England. If a product is exciting, beautiful and created on the British Isles, it will be featured. The company aims to include the stories and backgrounds of the designers and makers of the products they feature to make sure they're 'bringing the pieces to life'. I think that's a great sentiment; we want to know where our food is grown and how it was treated, why not the objects we have in our homes? Designed in England have tapped into Britain's eco-consciousness in a super-stylish way, satisfying the desire to be as ethical as possible without a hemp rug in sight. Instead, we have gorgeous products and lovely designs.
The company stock wonderful home accessories from a variety of great British designers, including fantastic cushions, bone china wall-plates, retro '50s-inspired flying ducks and a staggering selection of ceramics. They've also got cool fashion accessories and lovely children's wear – truly something for everyone.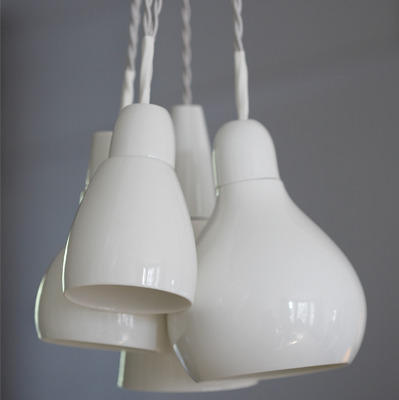 I adore the kitsch 'Sayings in Stitch' Collection, designed by Tanner and supported by The Arts Council. It features a range of mugs, decorated with funny regional sayings from across the British Isles in a cross-stitch pattern. It appeals to my whimsical nature and Luddite tendencies; don't we all occasionally wish that life was a little simpler, a little less technology-driven, that we all had time for some sewing, a cup of tea and a really good chat with an old friend? Tanner has recognised the modern-day desire to switch off and the importance of British heritage, and ingeniously found a way of bringing it into our homes in mug-form. So simple, so smart, and so effective. The next time you're feeling particularly stressed, make sure you've got one of these mugs to hand. It'll make you smile and things suddenly won't seem so bad after all.
I also love the brilliant bone china cluster light by Kathleen Hills. The contrast between the old-fashioned china (it looks like the sort your grandmother would have her elevenses from) and the ultra-modern, slightly OTT cluster is genius. Hills has fused together the old and the new to brilliant effect; I have seen these lights in many a trendy London home.
It's this striking paradox I find in these products that is at the heart of Designed in England; it will always surprise, and I hope it continues to do so for a long time.