Filisky Pear Pendant Light from Liberty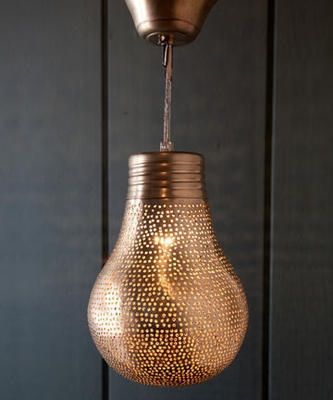 Add some Eastern charm with these Filisky Pear Pendant Lights from Liberty. From £65
If there's one shop in the world I could happily wander around all day, it's Liberty.
I adore everything about it, from the wonderful service (even Mary Portas would be hard pushed to find something to moan about in here) and the bag department (where I lose my heart each time I go) to the brilliant interiors floor.
Here you'll find rugs that cost the same as a small car next to affordable bits and bobs for the home; which is what I think I love about Liberty the most – its inclusiveness.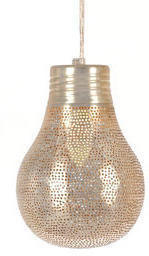 So as impossible as it is to choose a favourite from Liberty, these Filisky Pear Pendant lights have definitely caught my eye.
Available in two sizes, they're made from punched, silver-plated copper and will add a touch of the East to any room.