Trend watch: Nauticals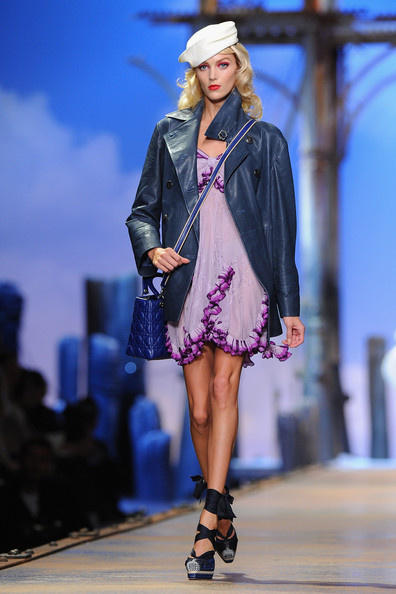 This year's Spring/Summer catwalks have revealed a refreshing nautical look to bring the seaside home.
The latest Christian Dior collection brings together a mixture of marine themes with bright tropical colours such as turquoise, orange and fuchsia pink. A new spin on seaside chic perhaps? Well, never fear as alongside this are the more conventional nautical favourites of red, white and navy with a good smattering of Breton-chic.
I love the Alejandra cushion from Occa Home with its fresh summer lime shade which would pair nicely with navy accessories, and creates a clean modern look when combined with white fabrics. Or try the gorgeous peacock blue Ripple throw from Primrose and Plum; this soft textural wavy throw would brighten up a plain bedspread or sofa and gives the impression of ripples in the water or soft waves in the sea. Perfect for dreaming about the long summer days to come.
The skinny stripe is out and broad bands of colour are in. We think you can give your living room or bedroom an instant lift with the Briscoe aqua striped rug from Designers Guild. Or if you want to sail away with a traditional blue stripe, the Duffy cushion from Occa Home is stylish and will add depth when contrasted against pure white.
Create a laid-back, coastal look with white-washed wood combined with fabrics in ticking stripes. For natural woven fabrics with a ticking stripe, we suggest you choose Ian Mankin for a great selection. Go for lightweight fabrics such as linen and cotton to replace your heavy winter tablecloths and throws and to give a fresh summer look.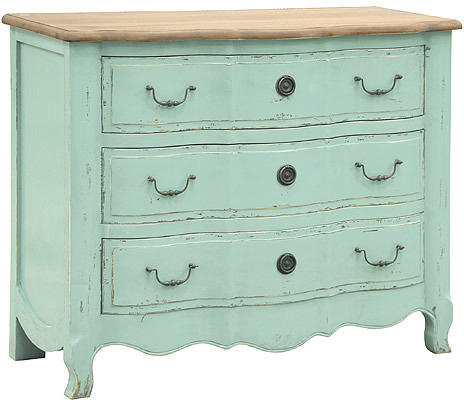 Bring pastel shades to your nautical theme; anything from candy floss pinks to turquoise sea blues will evoke holiday memories and give summer sunshine warmth to a room. We love the beautiful stripe upholstered dining chair in whitewashed oak from Sweetpea & Willow It's perfect for laid-back dining, and the cabriole legs suggest a French elegance. Or the Sea Shore Chest from The French Bedroom Company has a gorgeous aqua blue finish to its Provencal style.
For a stylish but easy to maintain look in living and dining areas, choose wood flooring with natural fibre rugs. The Natural Rug Company has an exclusive collection of Roger Oates stair runners, famous for their colourful stripes. This will add texture and interest to any hallway and can also draw the eye into your home.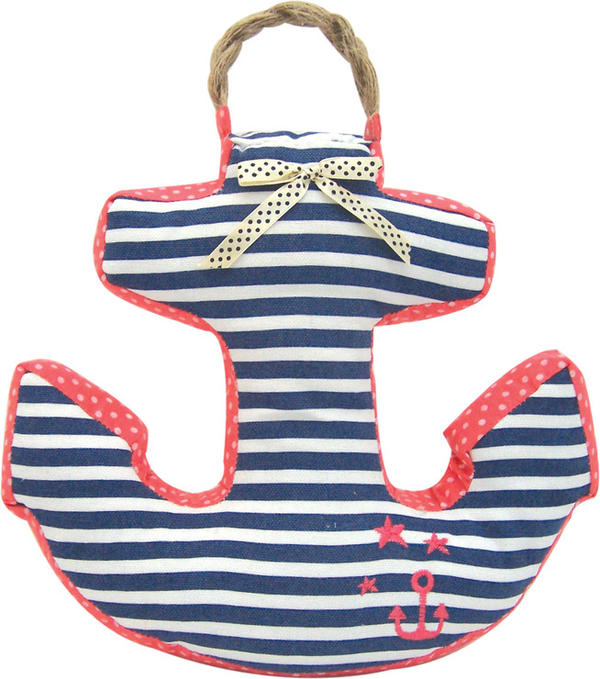 Accessorising the nautical look is easy; with navy or pale blue, pillar box red, white and ivory are the staple nautical colours you can't go wrong. If you want to add some fun to a kids bedroom or for a nautical themed bathroom, choose the Pretty Anchor Doorstop from Hunkydory Home. It features a navy stripe and pink polka fabric design with plaited hessian handle.
Bring a homely feel to those cosy evenings in with the white Nautical lantern from The Contemporary Home is based on the design for old ship's lanterns. Or place a few of these lovely painted pastel blue Hurricane lanterns from Nordic House at the bottom of your fireplace. They have a heart cut-out and a rustic twisted handle giving them a perfect feminine nautical touch.
Artwork and prints are a simple and brilliant way of bringing the seaside into your home. Get lost at sea with the Driftwood canvas wall art from Nordic House.
You can easily go overboard with this theme so keep your accessories simple; introduce bold stripes, and opt for sophisticated, whitewashed furniture so your scheme is more Riviera Chic than Captain Pugwash.