Trend Watch: Retro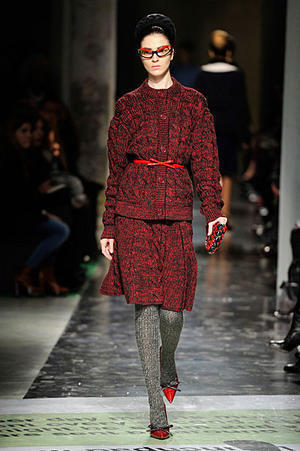 We show you how to go retro...
The retro look returns to the catwalks and the Prada collection for Autumn/Winter 2010 boasted elegant 50's inspired dresses in dark prints, beehive hair and high-pointed shoes.
A retro colour scheme will embrace bold geometric patterns in clashing shades such as brown, orange, silver, lime green, teal or turquoise. This is the one trend that allows you to break all the rules and have fun. One way to bring an abundance of colour to a room, if you're willing to be so bold is with a feature wall or by papering all four walls. Retro wallpaper is in vogue and anything from abstract and bold floral designs is acceptable with this trend. Try Graham & Brown for an excellent selection of Retro and Geo print wallpaper.
Decorating a room with two different wallpapers was a popular theme in the 50's; clashing designs that are vibrant and heavily patterned can work in larger areas and in rooms that have no other dominating colour scheme. We love the Alice wallpaper in kitsch mustard yellow from BODIE and FOU. This is part of the "Folk Rock" collection from Mini Moderns and it was inspired by a piece of vintage barkcloth fabric from a Californian thrift.
Retro furniture reflects how 50's and 60's interiors were influenced by sculptural organic design. With intuitive modern designers Charles and Ray Eames experimenting with new materials such as fibre glass, plywood and aluminium, furniture of the time was beginning to shape the future.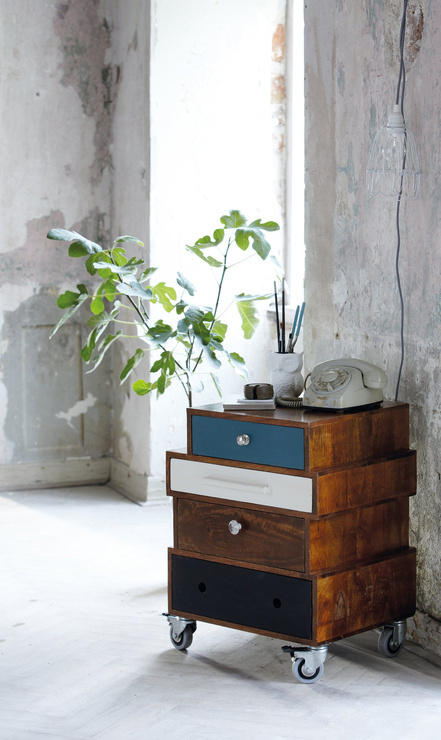 The gorgeous chocolate brown Lusk armchair, designed by Orla Kiely and available from Heal's, draws inspiration from vintage mid-century furniture design. It's crafted from a hardwood frame and finished with walnut stained, beech tapered legs. Its smooth, curved and sculptured appearance draws similarities with the Eames chair. Even, the iconic 50's style Suzani Fabric Upholstered Chair from Graham and Green looks funky and fresh with its psychedelic fabric. Don't be afraid of bright pops of colour; with a retro room you can playfully mismatch your furniture so try a bright orange pouffe or a luxurious green shag pile rug to contrast this chair.
Fluffy throws and cushions will soften geometric patterns and bold colours; you can even try floor cushions and bean bags for an ultra comfortable and relaxed feeling. I love the Great British Biscuits cushion designed by Martin Wiscombe. It has a vintage feel that all tea lovers and biscuit dunkers will adore.
Keep your decor quite simple, nothing too fussy, because retro is all about dramatic, bold statements. Pack up your troubles with this set of two Retro storage trunks from Rose & Grey. They're bright, fun and an ideal simple storage solution.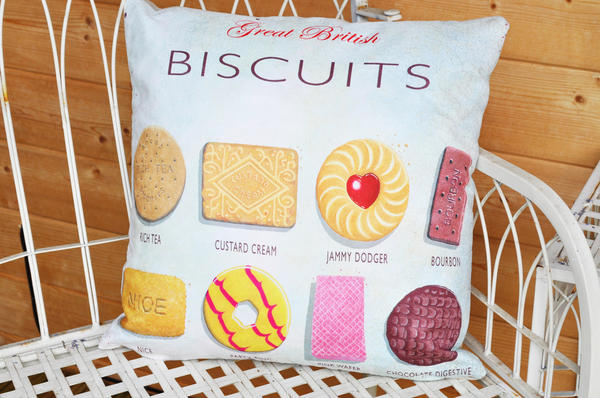 A retro dining room can be inspired by some smaller touches such as the 60's inspired floral Sugar or Flour Shaker from Serendipity Street or Orla Kiely's colourful Cross Hatch Placemats and Coasters from Heal's.
For some stylish, retro chic, I'd choose the Pink Trim Phone from Oliver Bonas for my living room. The newly re-released TRIM phones are made by Wild and Wolf and they feel decidedly lighter compared to the heavier original. You'll find them in a variety of different colours to match or indeed clash with your retro inspired room. Or why not opt for a lava lamp; a retro classic that's not to be forgotten. Alternatively, brighten up your room with a quirky pendant or table lamp such as Original BTC's Stanley Copper Ceiling Light or the London Desk Lamp, both available from John Lewis, for that retro chrome look. These designs bring an interesting, modern twist to some traditional, practical and stylish designs.
Give your home a retro revival with some bold choices in colour and key accessory pieces and they'll be no looking back.