Trend Watch: Texture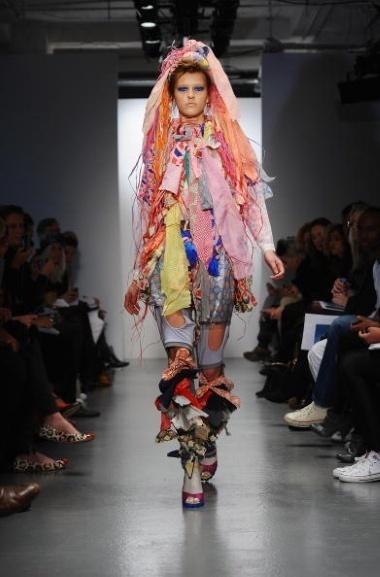 Experiment with and combine playful textures in your home for a look that is right on trend.
Experiment with and combine playful textures in your home for a look that is right on trend and an ideal way to give your home a tactile and interesting look.
If Louise Gray's Spring/Summer 2011 collection is anything to go by, we can expect bright and playful textures and colours to inspire the world of interior design. Make this on trend patchwork look work in your home with some gorgeous textures such as Johnstons Patchwork Berry Striped Lambswool Throw [http://furnish.co.uk/items/107513-johnstons-patchwork-berry-striped-lambswool-throw] or Clarissa Hulse's handprinted Silk Patchwork Cushion http://furnish.co.uk/items/45239-clarissa-hulse-briar-neoncobalt-silk-patchwork-cushion, both available from Heal's.
Wallcoverings
The Ribbed wallpaper from 95% Danish in turquoise and gold will give a stunning look to any room. The look and feel of the wallpaper appeals to your senses making it great for a feature wall.
Or why not try wallpanels; they've recently become an exciting way to create a statement in any room. They're ideal for defining areas in open plan spaces, for creating a tall headboard in a bedroom or for highlighting an alcove. Leila is the newest intricate felt wallpanel from Selina Rose. It's made from 100% wool and it can be used as acoustic wall panelling. The specialist acoustic foam in Selina's innovative wall panels is made from recycled glass bottles. The felt is sourced from renewable and sustainable sources and there are 26 environmentally friendly dye colours to choose from.
I love Scandinavian Surface's Magpie Panel Piece, available from Garrendenny Lane interiors. It's made from a beautiful grey silk and it features a number of magpies against a grey leafy background, creating a quirky and interesting textural backdrop.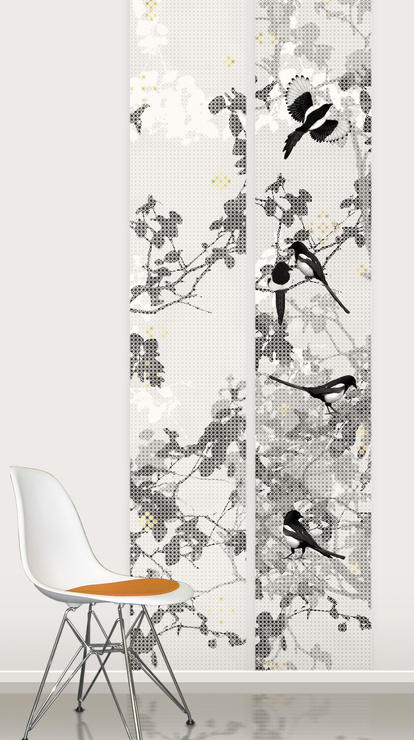 Flooring
Carpets and rugs are a great way to bring texture to your home, especially if you have wooden or laminate flooring. Floor Couture offers a selection of sustainable floor coverings such as seagrass, coir, wool, jute and sisal. Seagrass, for example, has an even, geometric texture and natural colour which makes it an effortless and practical addition to any room. Natural flooring is a good choice all round because it offers good durability and it's hardwearing as well as maintaining an inviting appearance.
High pile rugs are ideal for bedrooms and living rooms, whereas low pile rugs are more suited to high traffic areas such as hallways and living rooms. The delicious dark Chocolate sheepskin rug from Coco Male has a luxurious appearance and feel. Scatter a few sheepskin cushions on your sofa to complete this cosy look; I would love to snuggle up on my sofa with one of these Round Sheepskin Cushions from Heal's.
Accessories
Texture is all about playful fun and experimentation; you can mix different textures in one room and layering is a fantastic way to create visual impact. For example, you can really bring a warm and welcoming feel to a bedroom or living room with some textured and luxurious throws, cushions and window treatments. The Pebble cushions from Found Home Store are made from a super soft chamoise fabric and they are also hand stitched on a non slip backing making them incredibly tactile.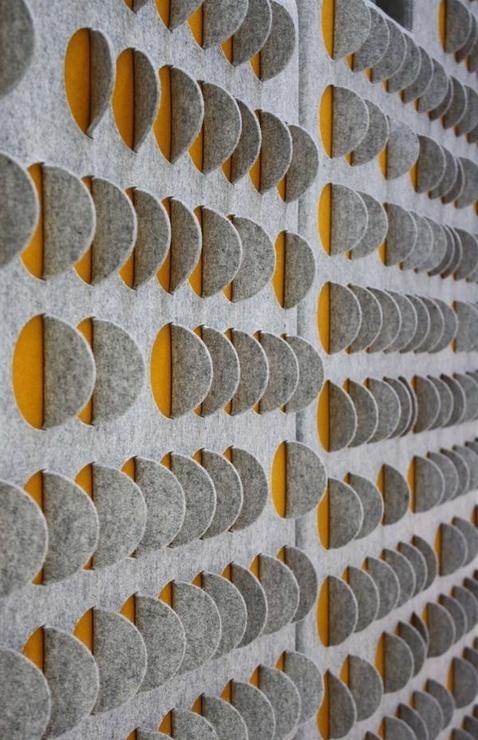 If you're decorating a bedroom, it's important to use plenty of textures to create a warm and snug feel. It's perfectly acceptable to splash out on some luxurious bedding, so why not choose this gorgeous silver blue Velvet bedspread from Primrose & Plum. Or become inspired by traditional Swedish folk art with the quirky design on Bird Blanket, also from Primrose & Plum. Perfect for a chilly evening, this blanket would be perfect for a children's room with its bold, playful print.
Balancing soft and hard textures in the kitchen is often tricky when you have lots of cold surfaces and hard angles and edges. However, you can introduce softer textures such as tea cosies, tea towels, tablecloths and blinds. This adorable Embroidered Elephant tea cosy from Cocoboat is the perfect addition to a busy family kitchen.
So, experiment with texture to give your home a welcoming and warm feel; combine different accessories and furnishings for a fresh, modern and tactile style that will make your house feel like a home.