Trend Watch: Pleats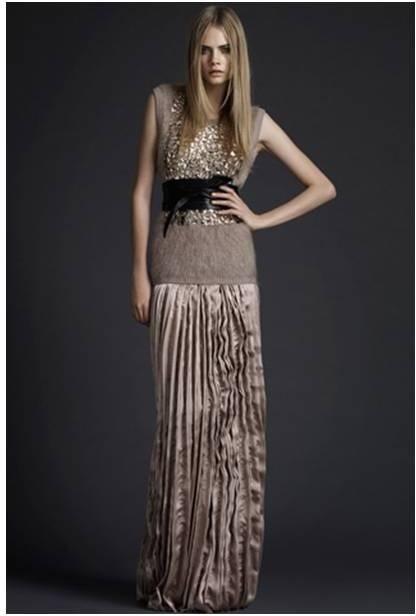 Pleats are as big a story on the catwalk as they are in the home. We show you how to take them into the fold.
If you type 'pleats 2011' into Google, it will throw up over 3 million results from a plethora of magazines, websites and fashion blogs, all decreeing that pleats are big news this year. Pleats are all grown-up now, and are being used in fresh, innovative ways on the catwalk – a major departure from the drab grey skirts many of us wore as part of our hideous compulsory school uniform. Instead, think elegance and refinement as we show how the pleats trend can be brought into your home.
Pleats are a wonderful way to introduce some sleek sophistication into the home thanks to their olde-worlde traditional feel. How luxurious it must be, to sleep in a bed surrounded by pleated draperies – it'd be like being a member of the Royal family. The home-styling stalwart Heal's stock a fantastic range of pleated curtains in an array of brilliant colours. I'm a big fan of the Faux Suede Parchment; the soft, neutral colour evokes stylish French living and will add a touch of class to any room. Not only do pleated draperies look fantastically elegant, they also help insulate the home if you hang them over windows. Beautiful and practical – what could be better?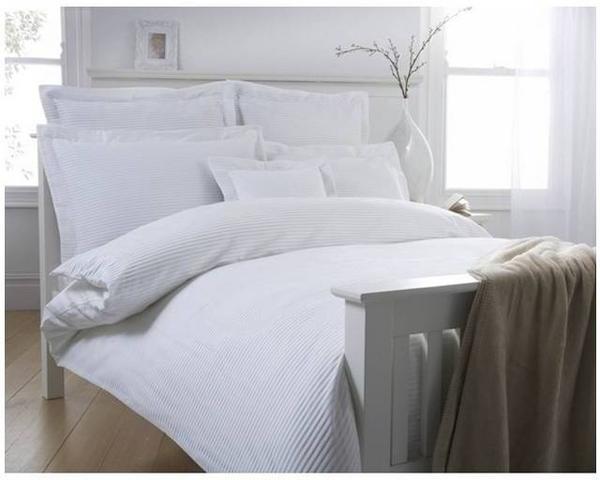 But, pleats shouldn't be confined to the bedroom- they're also a fantastic way to add a splash of interest to an otherwise dull object. Check out the delightful Pleat Table Lamp from Heals, or the wonderful Scala Glass Floor Lamp with a gorgeous charcoal-grey pleated shade from Brissi. The pleated lampshades will update your home without you having to sweat over any window-measurements for new curtains or draperies: a simple way to nod to the trend. Pleats can also infuse new life into a chair that's been looking sorry for itself. I love the peek-a-boo cheekiness of a chair with pleats, with its bit of leg showing under the skirt. The pleats infuse it with a whole new level of sauciness – who'd have thought it possible? If you want a pleated chair that's incredibly directional, check out the amazing Peacock Chair by Studio Dror. It truly highlights the remarkable ways pleats can are used today, and how very modern indeed they are.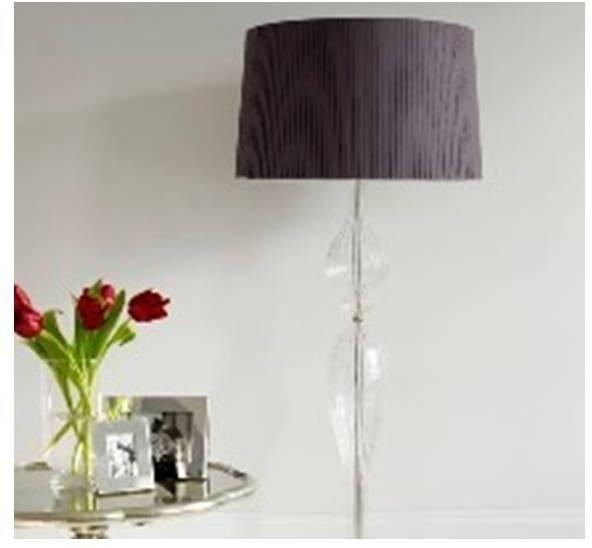 However, as we all well know, we are living in an age of austerity. 2011, for many, is the year we rein in our spending, and thus buying new bits and bobs for the home might seem extravagant. However, pleating is not a difficult skill to master, and if you're cutting back on your socialising and want something to do to fill the time, why not unleash your inner Martha Stewart and learn how to do it yourself? If that tickles your fancy, check out the brilliant www.e-how.com for straightforward instructions on sewing beautiful pleated curtains. The website covers a variety of pleats, from French Pleats to Box Pleats to Pinch Pleats, and has a step-by-step guide to help you along the way. If sewing curtains sounds too much like hard work, have a look at the gorgeous www.makeit-loveit.com for a simple tutorial on how to make your own pleated cushion cover.
So remember, this year: straight is out and glorious pleats are the way forward.