Trend Watch: Brights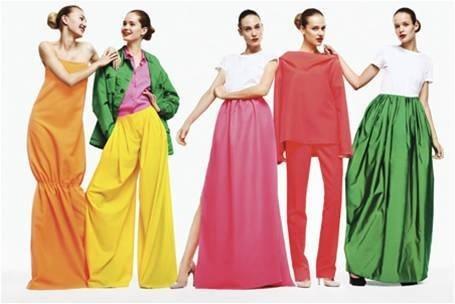 Say goodbye to dreary grey with our top tips for letting the brightest shades into your home
Big, bold, punchy brights are all the rage this season: a cacophony of colour to help power us through another uncertain British year. Your immediate environment is a crucial aspect of your wellbeing, so if you're feeling blue (or grey), inject a hit of of rainbow into your home to lift your spirits, ease stress, and make you smile.
If you prefer a neutral palette throughout your abode but want a splash of beautiful brightness, have a look at the fantastic array of colourful home accessories on Furnish. I love the Summer Brights Egg Cups from Heals – twee in the best possible way and guaranteed to liven up your morning boiled egg. Plus, you can choose the colour according to your 7am mood: yellow for joy, orange for warmth, red for passion, and pink for sweetness. Lovely. If you like the egg-cups, check out the Red Summer Brights Colander, also from Heals.

But, if bright kitchen accessories aren't your thing and you want some bold colour in other parts of your home without a trip to Dulux, why not get yourself a rug or a throw? It's an easy nod to the trend without any drastic changes to the space, and a fabulous way to give a tired sofa or bare floor a new lease of life. After all, that's what this trend is all about – infusing zest and making something ordinary that bit more exciting. The directional Botanica Rug from BODIE and Fou certainly ticks all these boxes: a delicious shade of punchy pink with quirky cut-outs of birds, leaves and butterflies. For a rug with a more classic shape – but no less unusual – have a peek at the sartorial brilliance of the bright 62p Stamp Rug from Rockett St George. It's very appropriate for this year too, what with the royal nuptials fast approaching. Or, for a simple block of colour, take a look at the Tuareg rugs from Heals, available in bright pink, bright red and turquoise; they'd look fantastic against a stripped wooden floor. Throws-wise, I adore the brilliant Flata Throw from Occa Home. The vibrant shades of orange and red make me feel like I've had a truckload of fortifying vitamin C, whilst the textured cable-knit adds interest. Primrose and Plum also have a great Herringbone Brights throw, in vivid lime-green or turquoise. They're made from 100% lambswool for an especially cosy dose of brightness.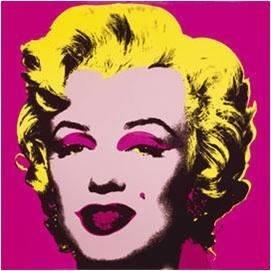 For a very quirky splash of colour, check out the brilliant Bright Cube DIY Clock from The Contemporary Home. You can make it particularly unique by positioning the squares on your wall any way you like: brightly coloured, functional, and fun – is this the best clock in the world? They also stock an outrageously colourful and kitsch Ornate Gypsy Chandelier, available in small, medium or large, with hanging beads and crystals that scatter rainbow light when its switched on. A similarly magical effect could be gained from the stunning Multicoloured Pendant Chandelier Shade; I simply don't know which one I'd choose. My other favourite product from The Contemporary Home's excellent array of brightly-coloured products is the charmingly-titled Rainbow Tower Espresso Stand. A morning espresso becomes doubly cheering with this gorgeous little set; team it up with the egg-cups from Heals and breakfast will be the happiest meal of the day.
If you'd prefer to see your dash of brightness in your home on your walls, check out the fantastic Kitsch Frames Wall Stickers from Bohemia Design. They'll look great if placed around a favourite photograph, or just stick them on a bare wall for a very cool and quirky look. Spin Collective have also got an amazing range of coloured wall stickers for children and adults alike. For any devout Londoners out there, treat yourself to the wonderful Famille Summerbelle London Map Print in a bold Bus Red as an on-trend reminder of what you love about the old city.
When it comes to bright colours and art, there's no escaping the legendary Andy Warhol. Check out 55Max's equally vivid and fantastic version of the original Warhol print of Marilyn Monroe, depicting her with flaming orange hair. The Marilyn print is a landmark work of art that would make a brilliant statement piece in any home.
So, remember that the future's bright: the future's orange (and red, and yellow, and pink, and green). Infuse your home with some punchy colour power and feel your bad mood melt away.