Interview with The French Bedroom Company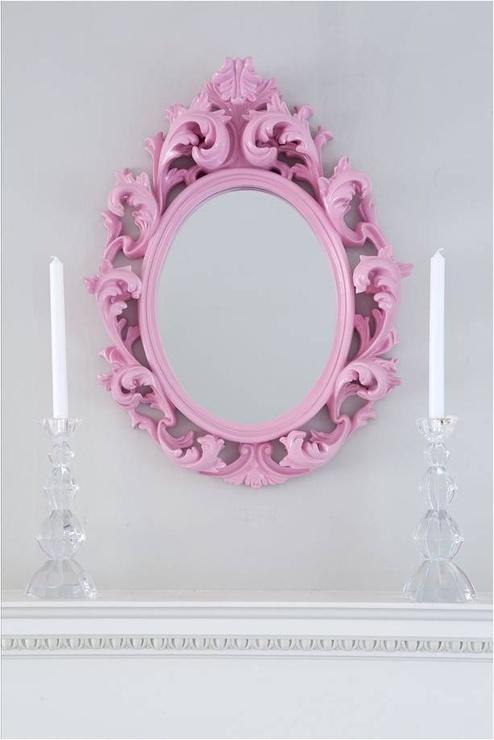 We catch up with Georgia Metcalfe at The French Bedroom Company for the lowdown on everything ooh la la...
What inspired you to start The French Bedroom Company? Pictures, films, experiences?
The French have a knack of getting things right in the creative department – cooking, fashion, art, ballet, interiors; they have a deep-rooted history of visual appreciation. After many years of family holidays to France I developed a real passion for French design – the rococo swirls, the carvings, the femininity of the designs and the soft muted tones – ivory, creams, pale blues. For my 30th birthday, I wanted to treat myself to a gorgeous upholstered French bed but couldn't find the right one – and so The French Bedroom Company was born!
What do you love about the French look?
I love the sophisticated Parisian furniture, designed for the kings (the most well-known are Louis XIV, XV and XVI), the aristocrats and the rich bourgeoisie with its really over-the-top, flamboyant designs with touches of gold, ebony, ivory, marble and tortoiseshell. But, I also love the less glamorous French provincial furniture made in the towns and cities during the 1700s. It has a more distinct artisanal edge and an element of rural chic, made from woods and painted in a more rustic finish; the tables and chairs just seem to have been made purely for lolling about on lazy sunny afternoons drinking wine with the scent of lavender in the air!
Do you feel your products reflect a French way of life?
The French are synonymous with glamour and high-style. And, recently, French style has become about combining the most glamorous elements of historic and traditional designs with modern high-style. So, a traditionally-shaped French Bedroom Chair with signature French cabriole style legs and carvings is finished in a black velvet with a high gloss black frame, like the Sassy Boo Lady's Chair, or a traditional shaped mirror is finished in a pale pink gloss, like the Bubblegum Mirror, or a bright purple and silver, such as the Passion Mirror. This mixing of style is reflected in French clothing, food and also architecture.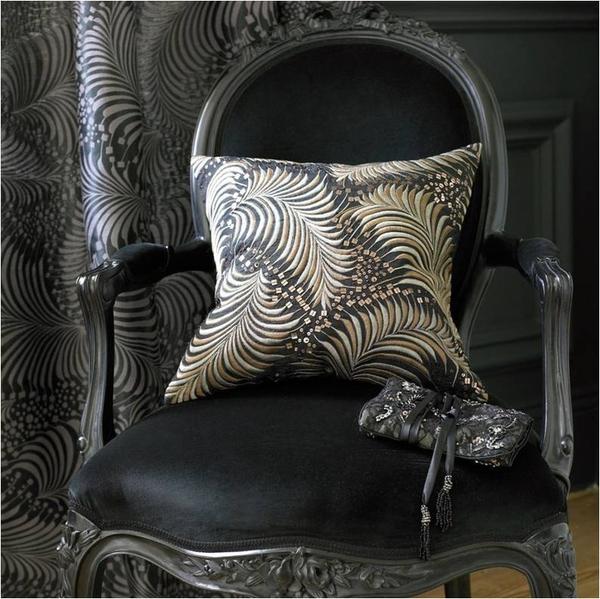 Which elements of French culture can be seen in your products?
The French have a reputation for the love of fine materials: silks, marbles, precious woods, and classic design that with stands the test of time and stands well above the crowd. A Chanel jacket or a demi-lune console table; both items will look lovely for decades to come and be enjoyed your children and your children's children. French style and culture is about buying precious things that are to be treasured, and are built to last – in both the style and the heirloom stakes.
What is your best-selling product, and why do you think it is a bestseller?
Our best-selling item is our Versailles Upholstered Bed. We love this item because it's the height of decadence, and a real statement piece, but at the same time it doesn't scream "Look at me!" The muted tone of the beige silk sits beautifully against the antiquated gold frame. It's such a good seller because it sits so well in almost any room scheme – so it's great in a traditional room with carpets and swagged curtains, and also wonderful in a more 'loft style' room scheme with painted floorboards and blinds.
Where do you see your company in five years time?
We like to think we really push the boundaries of design. The mix of modern and traditional antique styles is a current trend, but we intend to explore this even further by working with suppliers to develop furniture, lighting and mirrors with quirky colours and finishes. Without giving too much away, we are working with a supplier on a new plastic which contains hundreds of LED lights – so your bed can light up! On a more traditional note, one of our favourite pieces we sell is the Waterloo Chair – a French antique chair upholstered in vintage Union Jack Flag fabric for the perfect mix of French and British! It's these sorts of pieces that we want to source and design to give our company a quirky and fun edge.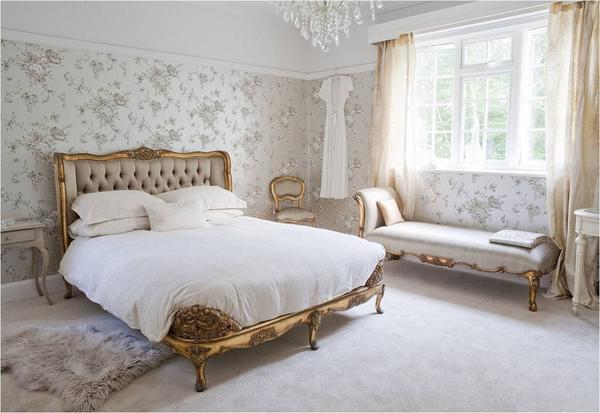 Where is your favourite place in France?
The Hotel Costes for its unashamed love of luxury. It has been a den of decadence for decades for the French aristocracy, the bourgeoisie, fashionistas and celebrities. The furniture, lighting, fabrics, and ambience all create a very debauched and self-indulgent venue where you can almost hear the adulterous whisperings of the past behind Louis XV sofas – and they serve the most delicious afternoon tea too!
If you could describe The French Bedroom Company's ethos in 3 words, what would they be?
Inspirational, aspirational and timeless.
How do you ensure that your products have a unique edge?
We choose our suppliers really carefully. When we look to work with a new supplier we don't just look at their product range; we also look at their quality of products, the ethics behind their furniture production (our largest furniture supplier is a big family business who only make furniture from wood from sustainable forests), their flexibility (we like to offer items in alternative sizes and colours where possible) and also their delivery timings (we know that when our customers want their new furniture they want it asap). We work with over 30 suppliers to offer a really comprehensive and also unique range of items that perfectly complement each other. All of our staff have interior-design training and backgrounds, to offer help and advice to customers. We aim to take the hassle out of choosing furniture, so all that's left is the fun!