Interview with Utility
We catch up with Dick Mawdsley of Utility, recently awarded the Telegraph Magazine's Best Small Shop Award by the queen of retail Mary Portas.
You recently won the Telegraph Magazine's Best Small Shop Award, chosen by none other than Mary Portas. Why do you think small shops are so important?
Small shops can be more creative in their approach to retailing so it's possible to do things that are more locally orientated than a multiple. For example, our store in Liverpool One benefits from high tourist footfall and we have geared part of the merchandise to that specific market. It's also possible to take a few more risks when it comes to buying which the multiples would be loath to do. Good small shops can be exciting places to visit, and are often what helps locations stand out from the norm.
Do you think that in these difficult economic times, consumers want to step away from the corporate big brands and move towards a company like yours?
I think that in modern retailing, things move very quickly, so there's definitely a trend to look to new and smaller niche companies who do something unique; there has been a small but noticeable change towards products that are hand-crafted or made in the UK. I think smaller retailers like us can excel at customer service in a way that large corporate companies can't, and that is how you can help create a strong point of difference when combined with good-looking store environments and great products.
When you source products to sell, what do you look for?
We look for things that are either useful, beautiful or just fun – or a combination of all three. In addition, we try to find things that are not too widely available, yet are commercial. If products are too experimental or extreme then customers won't buy them. Plain and simple. We often find that we are first in finding products only for the multiple and department stores to pick them up a couple of years later.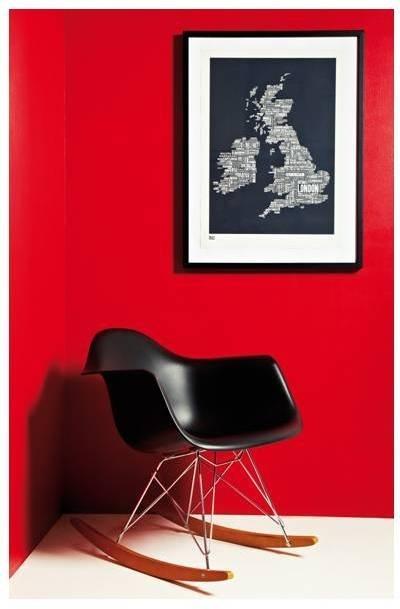 Describe Utility's ethos in three words.
Clean, contemporary – but fun.
What is your vision for Utility? Where do you want to be in five years time?
We'd like more stores in various cities across the UK; we believe there is room for a small chain of design-led stores which doesn't exist currently here. In addition, we'd like our website to continue to be at the forefront of modern design retailing.
What inspires Utility?
Our sector is exciting and there is a wealth of design talent out there waiting to be tapped. We'd like to bring some of our own products to market using some of the new young designers who are producing great things, or who are still studying. With that in mind, we have just teamed up with Liverpool John Moores University (LJMU) to set a project for the 2nd year product-design students to design something for Utility. We hope it's the start of further collaborations with LJMU, which will produce some exciting results.
What do you feel makes Utility stand out against other interior-design shops?
We don't try to be elitist and we do sell products which are commercial; this is simply good business sense. We're not afraid of colour and trying to inject a bit of fun or humour into things. Our stores will never be a homage to all things beige. Some of the things that we sell are undoubtedly expensive and we make no apology for this; we only sell original design products. We will not sell fakes, as we feel it undermines both the original product and the designer. If people who made copies invested the money in new design instead of plagiarising originals, just think how much more great products there would be out there!
What is your best-selling product, and why do you think this is?
Best-selling products change all the time – but currently our best-selling chair, for example, is the Wishbone Chair by Hans Wegner for Carl Hansen. It's a truly beautiful piece of heritage furniture that will be passed on.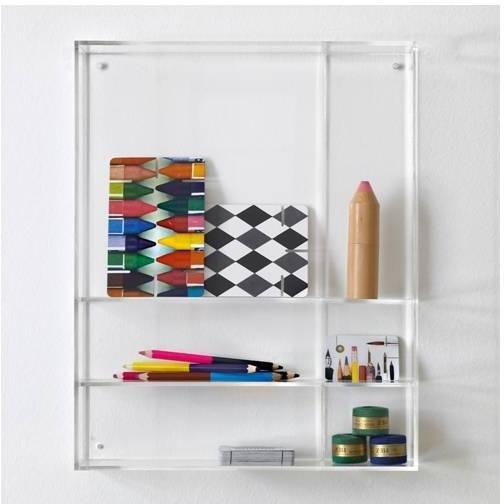 What led to the creation of the Utility Boutique?
The gift boutique format is a way of presenting the beautiful gift ranges that we sell in a smaller format store, and allows us to expand our customer reach as not everyone buys furniture or lighting everyday – but most people have something or someone to celebrate every month.
How do you ensure that your products have a contemporary edge?
This comes down to sourcing. We always try to be mindful of existing products that we sell. Regarding furniture, we have noticed a trend away from the sleek contemporary modular look towards a more eclectic, considered look which is more evolved than 'interior-designed'. We constantly edit our collections and look for new products or manufacturers and designers that we can represent in one of our stores.
What's next for Utility?
We are looking for new stores at the moment (location is a secret though!). In addition, our website is undergoing some major changes, so watch this space.
What's your favourite product?
The Lamino Chair in sheepskin (at the moment). But, because we sell great things and have access to so many amazing products my favourite does change!