Buyer's guide to wardrobes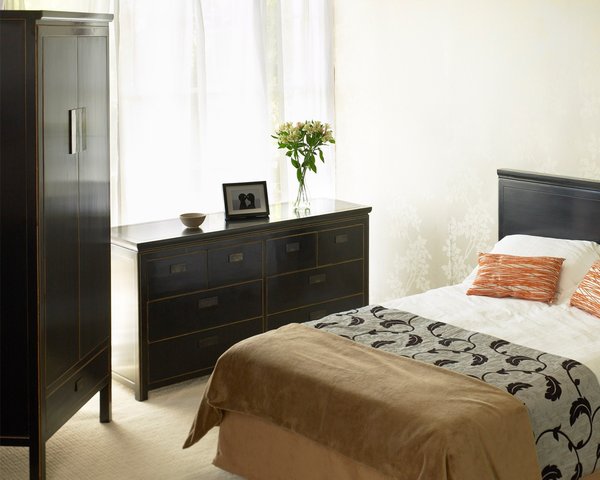 We've put together a handy guide of all the best wardrobe ideas for your home.
Wardrobes often act as one of the primary storage spaces in a home, and choosing a new one can be daunting. This handy guide covers all the important factors to consider when deciding on a wardrobe; from choosing the right style for your room to more practical elements such as the amount of hanging space.
Fitted wardrobes
Fitted wardrobes are often a popular choice in rooms which need a large amount of storage, or where the furniture is likely to stay in the same place. It is important to be entirely happy with the placement of the wardrobes as once they are fitted, the space for other furniture becomes less flexible. There are plenty of furniture, and interior design, companies that will design and install custom fitted wardrobes to your personal specification. Alternatively, for a fitted look without the permanence you could opt for a three or four door wardrobe. This beautifully solid Georgian wardrobe from Sweetpea and Willow has plenty of storage space, with two full length hanging sections, a shelved section and two drawers.
Freestanding wardrobes
The distinct advantage of a freestanding wardrobe is that you are able to move it easily around a room, making it a flexible addition to your furniture collection. The majority of ready to buy wardrobes on the market fall within this category, and it is important to take measurements correctly to ensure that your new addition will fit well within your space. This oak wardrobe from John Lewis would make a solid addition to most bedrooms. Despite the simple design, this wardrobe demonstrates an exceptional level of craftsmanship; with a shelf and plenty of hanging space inside, as well as three external drawers, this double wardrobe will have room for all your belongings.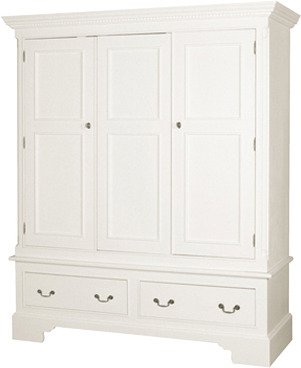 Appearance
There are plenty of gorgeous wardrobes about at the moment, with companies such as The French Bedroom Company and Sweetpea and Willow offering a huge array of classically designed investment pieces. Mirrors are known for their ability to create a feeling of extra space within a room which provides an excellent reason for choosing a wardrobe with mirrored doors. This striking black mirrored armoire from The French Bedroom Company might not be to everyone's taste but it's bold colour is a quirky twist on French chic, and certainly makes a statement. This opulent <a href-" http://furnish.co.uk/items/172853-cleopatra-mirrored-wardrobe">Cleopatra mirrored wardrobe from Lover's Lounge would also add a luxurious touch to any boudoir.
For those of you with love of traditional simplicity in their interiors, this oriental wardrobe from Puji combines practical details, such as the large drawer for bulkier items, with a high quality finish. The sleek finish gives the wardrobe a contemporary feel, whilst retaining other conventional features like the beautiful antique finish.
Shelves and rails
As storage is the main function of a wardrobe, and despite the importance of aesthetics when choosing one, it is crucial to find a piece that will meet your storage needs. Almost all wardrobes will have an internal rail where you can hang up all of your clothes, but shelves also prove useful for folding and storing bulkier items. Self-assembly wardrobes are often great places to start if you are looking for multiple storage options, as they often offer a freedom to decide on the number of shelves you require as well as their placement within the wardrobe. This wardrobe kit from Habitat offers a pack of four shelves and a hanging rail for use within their RADIUS wardrobe ,meaning you can effectively construct the wardrobe's interior according to your specific needs.
This gorgeous oriental inspired wardrobe from Shimu offers similar benefits, but with a bespoke finish; you can request other colours and sizes to order. This solid wardrobe has two removable shelves, as well as a unique pull out hanging role to allow for easy access to your clothes.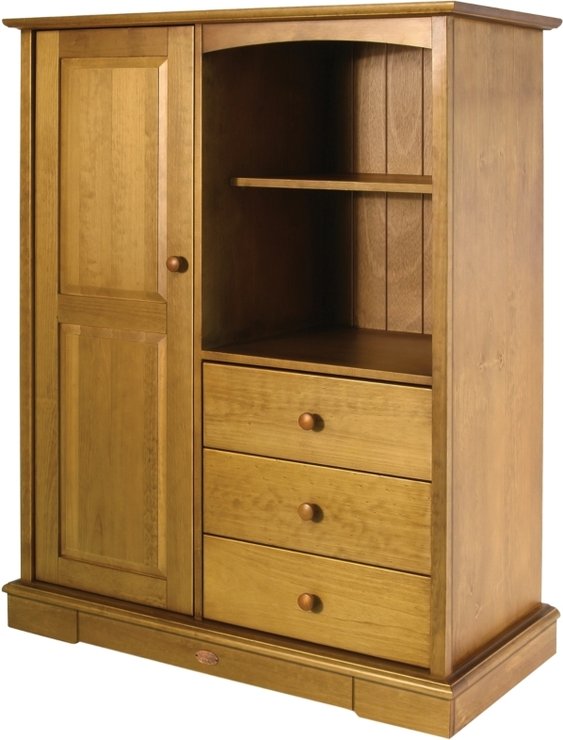 Drawers
Drawers also provide an excellent extra storage space within a wardrobe, and are often a good idea if you don't have the space for a separate chest of drawers in your room. This timeless timber wardrobe from John Lewis has three built in drawers, as well as internal and external shelving for a hugely practical storage unit. For a less bulky alternative, this sleek bamboo wardrobe from Coco Male offers designer levels of sophistication, with the two discreet drawers blending into the neutral design.
Hanging storage
Ample hanging space within a wardrobe is key when making a decision. This full hanging wardrobe from Puji offers plenty of height for hanging longer length items, and a sophisticated wooden exterior. For wardrobes which only offer a hanging rail, and no drawers or shelves, it is also possible to purchase lightweight canvas shelves which hang down from the rail to provide extra storage for bulkier items.
There are a huge array of wardrobes on the market to suit a variety of budgets and interiors, and to ensure that your clothes have a place to hang in style.