Easy Updates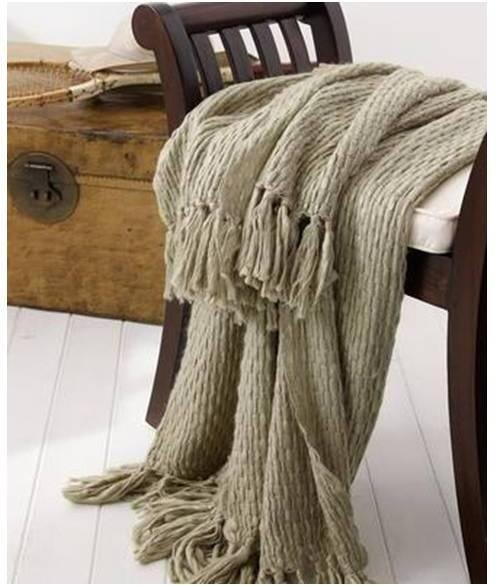 Want to inject some life into your home without spending a fortune? Check out our brilliant guide to updating your interior without breaking the bank.
While you might be a little strapped for cash, it doesn't have to mean you can't give your home an update. With a little creativity and time, you can give your home a new look whilst still watching the purse strings. Have a look at our guide to see what you can do!
Painting a Piece of Furniture
We've all got a favourite piece of furniture. It's been in the home for years – perhaps passed down from the older generation – and it's been loved, enjoyed and, quite frankly, worn-out. But, parting with such treasured items, no matter how shabby, seems a bit heartless. Instead, why not infuse with a new lease of life with a little splash of paint? Plasti-Kote has a fantastic range of decorative spray paints that are easy to use and come in an amazing range of colours. Check out the fantastic Super Spray, available in three beautiful finishes – matt, gloss, and satin. Plasti-Kote paints can be used on most surfaces too, so it's incredibly versatile, too; I treated myself to a can of Cameo Pink Satin to give a wooden chair I got from a flea-market a girlish makeover. The website also features a charming 'Ideas Library' for handy tips on rejuvenating tired furniture.
International Paints also stock a paint specifically developed for this type of mini interior-design project: the fantastic Furniture and Cupboard Paint. It comes in a range of beautiful muted colours with delicious names like 'Mystical Mushroom', 'Lovely Olive' and 'Antique Cream': the perfect paint for updating a home with a neutral colour-palette.
Adding Cushions and Throws
If you don't want to part with your trusty old sofa or bed but feel that it's looking a bit old-fashioned, you need some new cushions or throws (or both if you're feeling particularly flush). A beautiful throw can cover a wealth of sins – wine spills, coffee stains, children's hand-prints – for a fraction of the cost of replacing your furniture. But, beware: you might become so attached to your new throw that using the sofa/bed is banned. I adore the Missoni Home Erode Throw by Occa Home; the fusion of rustic Italian chic with bright stripes makes it a sure-fired contemporary classic. The Chunky Slub Throw from Lombok is perfect for something simpler but equally stylish (and its name is excellent, too). For something a bit cheaper, check out the excellent-value Cara Throws from John Lewis. In funky purple or classic navy, this lovely throw is wonderfully cosy – and an absolute bargain to boot.
We've got an incredible range of cushions to suit all styles and cater to all tastes, too. For all pattern-lovers out there, have a peep at this delightful selection: the sweet Embroidered Bird Cushion from Coco Boat, the stunning Emperor Red Square Cushion from Sweetpea and Willow, and the beautiful Niki Jones Samakand Suzani Crimson Rectangular Cushion from Heal's. If you're after a stylish but simple cushion to update your home, the sumptuous Velvet Cushion from Lockwood Designs in soft green might be just the ticket. The Silk Velvet Cushions from Primrose and Plum have a similar feel, and a beautiful oil-in-a-puddle style shimmer to them, too. For something a little more quirky (but still simple), check out the sweet Button Cushion from Rose and Grey.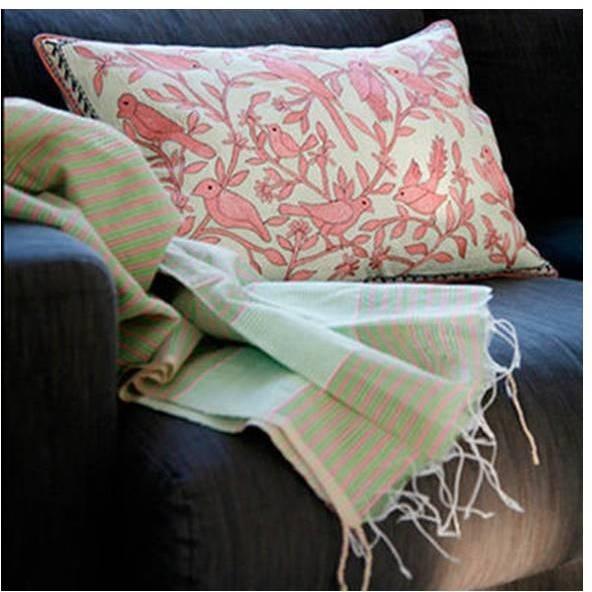 Using Wall-Stickers
Wall-stickers are having something of a renaissance at the moment, and it's no wonder. They're a superb and cheap way to add a quirky touch or focal point to a wall, without the laborious task of re-painting, and they usually come with a humorous edge, too. The fabulous Fashion Wall Sticker from 95% Danish has a great 'cameo' feel to it, and despite the fact that fashion changes faster than I can type, it's a wall-sticker that will remain stylish for years to come. If you're a true fashionista, this sticker is the one for you.
I love the wonderful Donkey Wall Sticker from Rockett St George – perfect for kids' rooms. For designs that are a little more classic, check out the Branches Wall Sticker and Falling Leaves Wall Sticker, again by Rockett St George. I also adore the simply lovely Love Birds Wall Sticker from 95% Danish. I find looking at it makes me feel peaceful; it may have the same effect on your home.
Covering a Canvas with Fabric
Covering a canvas with a fabric is a great way to add a totally original touch to your home. You can buy a cheap artist's canvas from http://www.artistsblankcanvas.co.uk, and use any leftover fabric you may have lurking in a cupboard. Or, why not chop up an old dress or pair of curtains to use, for an eco-friendly splash of style? The brilliant website E-How offers a simple step-by-step guide on how to cover a canvas; they've also got a guide to re-covering headboards with fabric to give your bed a fresh look. When you've finished your handiwork, you've got a wonderful piece of homemade art to display anywhere you like; plus, craft-projects are indisputably good for the soul.
If you don't have any fabric to hand, check out Ikea's range; it's very purse-friendly and there's a wealth of choice. Now, roll up your sleeves, put some inspiring music on and get creative!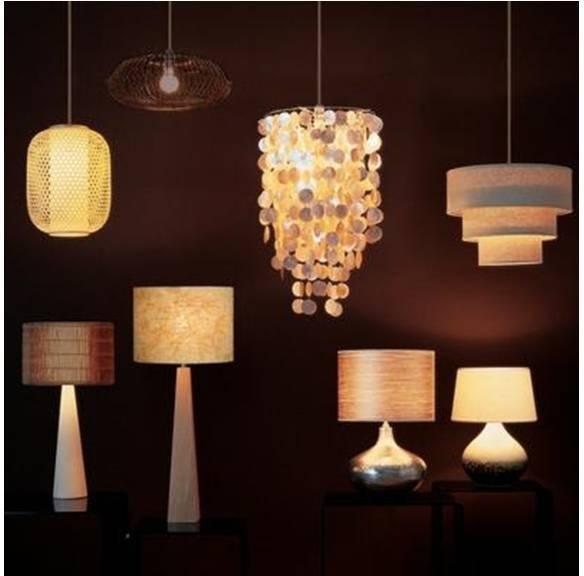 Adding a Rug
This might sound like a ridiculously simple idea, but a new rug can transform the character of a room that's getting a little staid – especially if it's a rug that's quirky and directional, like Rockett St George's brilliant 62p Stamp Rug. It's a great way to add a little humour to your surroundings with very minimal effort.
The incredible Dahlia Rug from Caroline McGrath is a real statement piece, and will look fantastic on wooden floorboards. It's available in Blue/Grey, Orange/Corn and Red/Pink, so you can pick a colour to suit your home. It's got an amazing futuristic edge to it, thanks to the illusion of it being three-dimensional; however, it reminds me of compass patterns I used to draw as a child, creating a strange but extremely stylish paradox between nostalgiac notions and contemporary styling.
If you like your rugs classic, check out the Designers Guild range from Heal's; the gorgeous wine-coloured Bernadini Damson and the rustic Amagansett Stripe rugs are perfect for simple contemporary chic.
Changing your Curtains
Changing your curtains is a great way to update a room, particularly as the seasons change. Try light fabrics for spring and summer, and for autumn and winter opt for a cosier feel with velvets and damasks. If you're handy with a sewing machine, you could even make your own.
The elegant yet quirky Peacock Paisley Curtains from OKA are a fantastic little investment; the colour is neutral enough to work well within most colour-schemes, and the pattern is simple enough to look great in any room. For a beautiful vintage feel, have a peep at the wonderful Vintage Inspired Lace Curtains from Rockett St George. Available in Lipstick (Hot Pink), Candy (Pale Pink), Blue, Aubergine, Pure White or Ivory, there's a colour for everybody; they can also double up as stunning table-runners. Vintage and retro-styling is super trendy, so add a splash to your home for a modern nod to the past.
Changing your Lampshades
Less tricky than changing your curtains, but no less effective an update to your home, changing your lampshades is a simple way to achieve a new look. We've got a fantastic range available to make choosing one that little bit simpler.
I love the '60's vibe of the funky Leaf Lampshades from Primrose and Plum: modern shape meets with retro pattern and produces a beautiful result. For a truly stand-out lampshade, look no further than the glorious Abi Pendant Shade from John Lewis. It's an exquisite piece; the way the shells cascade is simply gorgeous, and it'll add a beautiful feminine touch to any room. For a lampshade that's equally striking but more unusual, look no further than the extraordinary Twisted Rattan Pendant Shade from Coco Male. It's an exotic fusion of earthy material and contemporary styling, creating a piece that is truly unique. Or, check out the incredibly directional Innermost Kapow White Pendant Shade from Heal's. It's an innovative piece that's made from a mass of tubular mesh, but despite its modern material, it somehow works in any scheme.
So, there you have it: easy ideas for you to update your home without impoverishing yourself. Enjoy!