Our pick of the best interior design blogs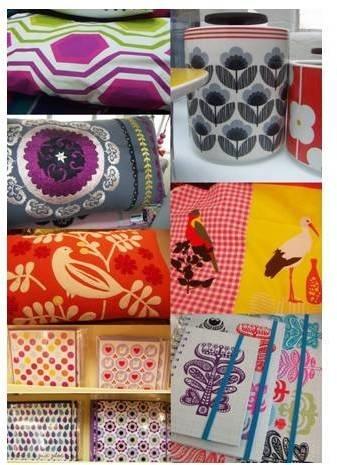 Be inspired by the creative brains behind these brilliant blogs
Print and Pattern
The cult, achingly cool pattern blog 'Print and Pattern' was created in 2006 by a UK-based designer who goes by the rather alluring alias 'Bowie Style'. Celebrating surface design and pattern in all its forms, the blog's objective is to highlight the fabulous, quirky designs found on the UK high-street and within designers' portfolios. Bowie features the designs of all sorts of lovely stuff: fabrics, wallpaper, greetings cards, gift wrap, stationery, wall art. The site has had over 10 million hits – a testament to Bowie's fantastic eye for for alluring surface design – and is popular with, buyers, trend forecasters, and anyone who gets a thrill from a surface with a gorgeous pattern. 'Print and Pattern' should be the first port of call for anyone seeking some exciting 'pattern inspiration' for their home. There's even an excellent 'Jobs Board', listing art, illustration and design jobs for any creative-types out there.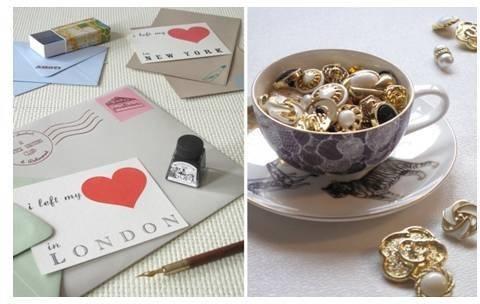 The Fabric of My Life
'The Fabric of My Life' is, simply put, gorgeous; a mecca of stunning interior-design images and ideas, sweet, thoughtful musings and links to loads of cool websites and pictures. Interior-stylist Kate Baxter, the lovely lady behind the magic, says that her blog is "an inspiration blog, a place where I can collate all my design ideas, passions, thoughts and musings into one big magpie's nest." And, luckily for us, she shares it with the world. All of the posts have brilliant ideas within them; my favourite is 'I Always Judge a Book by Its Cover',teeming with tips on how to turn your books into decorative items. Browsing this blog feels like shopping in a lovely market – there's so much to see, but you're happy to have a relaxed wander around. If you're seeking some style inspiration for your home, get straight onto this site and revel in Kate's excellent eye for all things beautiful and fantastic design ideas.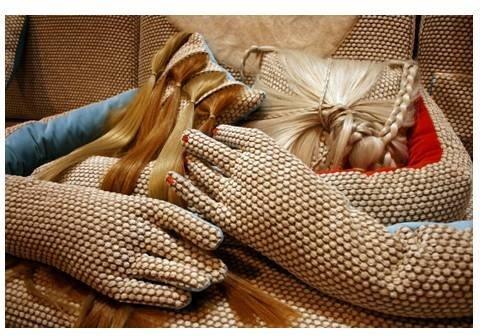 Puff and Flock
The wonderful textile-centric blog,Puff and Flock, is quite the extraordinary group venture. Puff and Flock is an established collective of designers, united by their ambition to challenge common perceptions about textiles. The group formed in 2008 after meeting at Central Saint Martins, all graduates of the MA Textile Futures course. They debuted their eclectic spirit (to much acclaim) at Interiors Birmingham in January 2009, thanks to the support of Designersblock. Since then, they have gone on to entertain audiences at exhibitions in New York, London, Milan and Birmingham with a variety of ambitious textile installations. Blending craft with industry, and narrative with technology, each designer has her own unique take on textiles, meaning that the blog is a certified melting-pot for different types of inspiration and insights. The blog was a winner of the MyDeco and The London Design Festival Blog Awards 2010 and has contributors based in London, LA and Copenhagan, covering everything from exhibitions and fashion to new materials and science. It's certainly got a worldly feel to it, with ideas and observations flooding in from all over the place. In fact, so successful is the blog that the Puff and Flock team have launched a gorgeous online shop,www.puffandflockshop.com, showcasing designers from Japan and Taiwan alongside homegrown talent from England and Europe. Most of the work is handmade, totally individual and unique – just like the fabulous blog itself.