Style Focus: Art Deco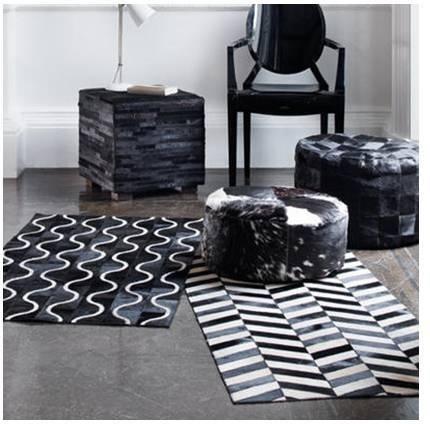 Deck out your home with art deco style
Art Deco has been influencing interiors since its birth at the turn of the 20th century. Even if you don't realise it, your home has probably got smatterings of art-deco style – those bright, block-colour cushions you've got on the sofa? How about your chrome kitchen surfaces, the black and white chequered linoleum in the bathroom, or that reproduction of an of the old, 'Golden Era' Hollywood poster hanging on a wall? They're all throwbacks to the eclectic art deco era. In fact, the offbeat, quirky look that we love to claim as quintessentially British really has its roots in Paris (but we won't tell if you don't). Despite being around for a century now, art deco remains as vibrant and contemporary as it did when at its peak in the 1920's and 1930's (its reign of glory ended following the outbreak of World War Two). However, despite Hitler halting art deco in its tracks, the glamorous, modern and functional ethos endured, and it's still a huge influence upon interior-design, architecture, fashion and jewellery today. Here at Furnish, we've gathered a few ideas here for you to bring a dash of dazzling art deco style into your home.
Art deco was largely inspired by art nouveau, a movement that explored the imitation of nature. Art deco took on this aspect of art nouveau, but moved it into more modern realms (a bit like wearing a flowery dress with leather biker boots). Flowing, pastel colours and shapes were out and, bolder materials and colours were in, providing a beautifully paradoxical style-statement. The Delft Flying Ducks from Lifestyle Bazaar epitomise this idea; the birds are made from ceramic with smooth, clean lines, and the contrast between their traditional shape, bright colour and gloss finish, is delightful. The stunning Brink and Campman Butterfly Rug from Heal's is fabulous for the same reason. The contrast between the old-fashioned depiction of natural images and its usage of bold, beautiful colours gives it an authentic art deco edge.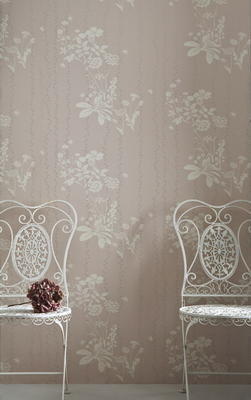 Art deco tends to be associated with very bright colours. Whilst bright colours were undoubtedly a huge feature of art deco style, neutral colours weren't cast aside altogether. Bold colours, like silver, black, chrome, yellow and red were reserved for the hallway, to make a strong visual statement when people walked through the door, whereas more muted shades of creams, oysters and greens were used in living-room and bedrooms. This added to the quirky, mish-mash aesthetic that art deco was all about. The gloriously kitsch Dotty Wallpaper from 95% Danish would certainly give guests something to talk about when they came in to your home; plus, the charming, retro-style trees tie in with the art deco's preoccupation with nature. For a more natural wallpaper to suit an art-deco living-room or bedroom, check out the beautiful Barneby Gates Wild Meadow Wallpaper from Rockett St George. This wallpaper would look brilliant as a backdrop to Orla Kiely's funky and fantastic range, which has clear art deco influences; the lovely Stem Print Doormat has a real 'back-to-nature' feel – but the graphic pattern and vibrant colours offset this natural vibe in a perfectly art deco way. The fabulous Lusk Sofa could be straight out of 1920's Paris: the curved yet sharp shape, the theatrical contrast between the shiny, stained wood legs and the roaring orange colour is eclectic style perfection. Fritz Hansen's Egg Chair from Utility is fantastically art deco too, with its bold lines and vibrant red colour. It would add a touch of edgy art deco style to any home, and is a true contemporary classic. You can get it in brown leather, too, for a more muted but no less stylish piece.
Geometric, angular shapes were also a huge feature of art deco, thanks to the influence of cubism: painters like Picasso were experimenting with shape and proportion and created a whole new visual aesthetic, which became a popular feature of interior-design. The amazing Large Multi-Faceted Wall Mirror from Graham and Green has a real cubist feel to it, and is a fantastic statement piece, too; I'd prop it on a table in a room that needed a little more light (the multi-faceted angles of the mirror enhances its ability to make the room feel more airy and light). If you're feeling outrageous and want to plaster your walls with a cubist effect, check out the extraordinary Monroe Special Surface Print Wallpaper from 95% Danish.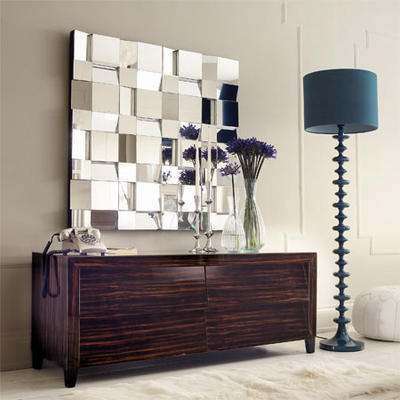 If you're after something art deco-esque for the floor, check out the Patchwork Cowhide Runners, also from Graham and Green and available in zebra-print or snake-print. They'd make an excellent focal-point for any floor that wanted some art deco decoration: the funky pattern makes for a visually-arresting effect. Furthermore, animal-print was a huge aspect of art-deco. By the 1930s, travel (particularly African safaris) became very popular, meaning that foreign artefacts like animal skins, ivory and tortoiseshell began appearing in the home. I love the Julianne Tortoiseshell Lamp from Decolight; it's very glamorous, but would look great in an understated room, too. Decolight's Opera Tortoiseshell Lamp is also fabulous, especially if you want something with a more unusual and less classic shape. The wonderfully kitsch Leopard Print Footstool from London Cows (also available in giraffe print) is pure art deco: theatrical, angular, and oozing Hollywood glamour.
The silver screen of Hollywood had a huge impact on art deco; people wanted to emulate a little bit of the tremendous glamour being portrayed in film, and this is still a hugely popular trend today. I love the stunning Hollywood Mirrored Dressing Table from Alexander and Pearl. Again, it's a modern art deco piece: angular, mirrored and something I could imagine in Greta Garbo or Jean Harlow's dressing-room – all that's missing is a perfume bottle and a powder compact. The incredible Tiger Deco Chair, again from Alexander and Pearl, is pure art deco chic, too. Shiny, silver-flecked material was a huge part of the theatrical element of the movement – and, combining it with tiger-print makes it a true art deco dream.
Art deco has been in our homes for many years, and it's no wonder why. Stylish, beautiful, functional and oh-so-cool, I expect to see it inhabiting our interiors for a long time to come.