This week's pick of the best interior-design blogs - Mar 23rd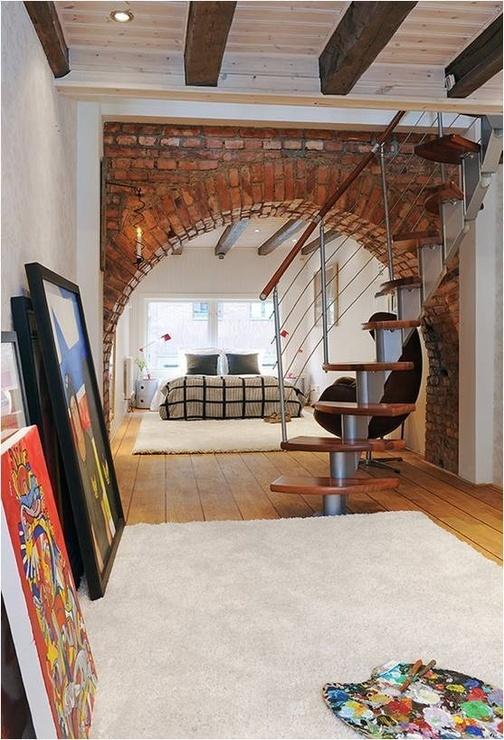 The Blog Beautiful
We've got two fabulous US-based blogs for you this week, along with a little treasure from Romania. Enjoy the international vibe, and get ready to be inspired!
Freshome
Freshome is dedicated to showcasing the latest trends in cutting-edge modern architecture, interior-design and furniture. The brain-child of the precocious Micle Mihai-Cristian, a 24 year-old Romanian living in Timisoara, Freshome has a chic, urban European aesthetic to it, and aims to inspire you to create the home you've always wanted. I love the fantastic 'Best Of' section, especially the 'Most Popular Projects in February 2011' post. It features amazing architectural projects from around the world - and whilst most of us can only dream of living in such incredible places, they are certainly awe-inducing. The 'Ideas' section is great, too: an eclectic mish-mash of tips for the home and interviews with innovative designers. For example, the work of eco-artist Tammy Roe, who takes scrap metal and fuses it into beautiful home accessories is feautured. It's work like this that ensures that Freshome stands as out as the blog to go to for contemporary style-inspiration.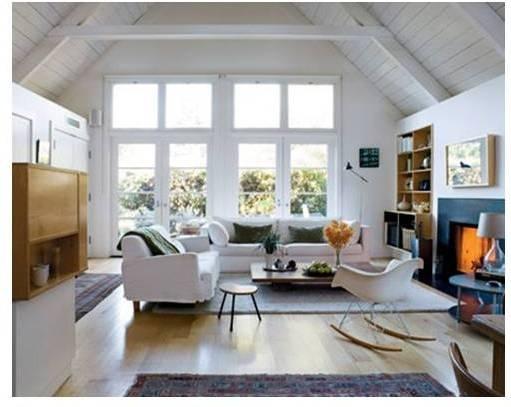 Remodelista
The exquisite Remodelista is dubbed as 'The Sourcebook for the Considered Home' - undoubtedly the perfect description. The blog's sleek, neutral colour-palette reflects its aim to feature the best in streamlined interiors, with an emphasis on "classic and liveable over trendy and transient". Remodelista focuses on quality, investment and thoughtful design instead of faddy trends and mass-marketed goods. However, despite their firm stance on quality, there is no snobbery here: Redmodelista believe that "a mix of high and low - and of vintage and new - animates a space". The style-savvy women behind Remodelista are all friends, which explains the blog's very personal feel; you can even peek into the homes of the team to see what makes them tick. They've also got a 'Design Files' section, making a visit to Remodelista a truly involving experience. Through the 'Design Files', you can save your picks from Remodelista's stunning collection of products and inspiring ideas posts, ensuring that you're well-informed when remodelling your own home. Redmodelista is classy, chic and grown-up, yet still remains accessible to all. It should be the first port of call for classic and simple tastes: an online muse for beautiful interior-design inspiration.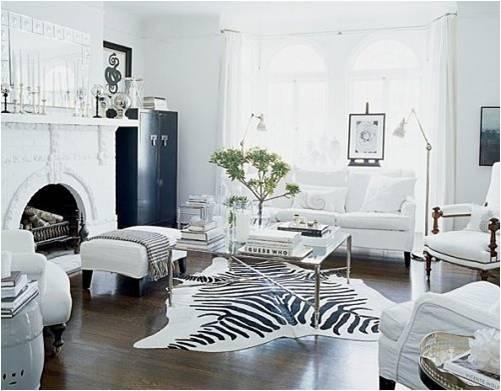 ChicTip
ChicTip is one of the best daily design blogs around: "your ticket to stylish living." It's an online Aladdin's cave, heaving with interior-design treasures and teeming with excellent design tips; and, the huge wealth of resources and content on the blog means there's something for everyone, no matter what your budget, style , or interior-design project might be. The excellent 'Inspiration Albums' do exactly as they say - inspire. Divided into separate rooms (kitchen, bathroom, living-room, dining-room ), each album features alluring snapshots of extraordinary interiors, all of which seem to have the common trait of being beautiful and eclectic, yet highly functional, too. Michelle and Keren, the design-duo behind ChicTip, are keen to emphasise that the blog is a community for "like-minded people", a place to share ideas and tips and generally have a good old discussion with others who are passionate about design. The blog also looks beyond the home for inspiration; there's features on shops, hotels, and restaurant designs, as well as artists and trends-in-the-making. If you're planning on having a peek at ChicTip, I recommend you clear your diary. You will undoubtedly be on the computer for a long, long time.