This week's pick of the best interior-design blogs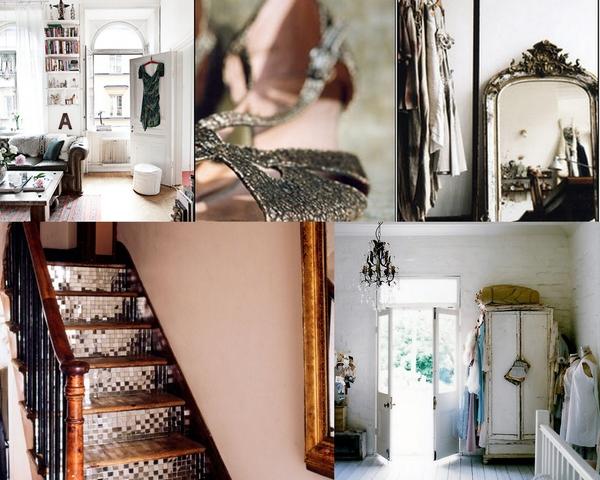 Blogging Brilliant
This week, check out an English woman's quest for the perfect interior in the Cotswolds, indulge in some gorgeous Finnish style, and admire the fantastic eye of a blogger with an international outlook . Be prepared for serious inspiration!
Sanctuary
The Finland-based blog Sanctuary is something to turn to when life seems to be getting a bit too much. Rebecca, the blog's creator, says that it's a "scrapbook of inspiration and ideas – it's about celebrating and cherishing the small, beautiful details in life." Indeed, Rebecca's lovely posts about coffee in bed, walks by the sea and enjoying a good film are so feel-good that it makes you want to switch off your Blackberry and listen to yourself breathe. Sanctuary reminds us that it's fine to make time to be still in the dizzying chaos that is the modern world – and the pictures are stunning, too. Sanctuary is peppered with a plethora of snaps of romantic, vintage-inspired interiors that epitomise shabby chic; indeed, Rebecca says that she's drawn to homes and styles with a "'lived-in feel". She also gives names of must-visit shops in Europe, including Noro in Paris and Carmen&Fantasio in Copenhagen: what a lovely, lovely lady.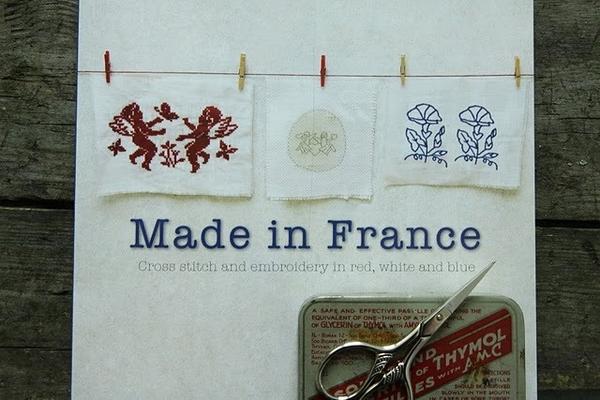 Modern Country Style
Modern Country Style follows the journey of the renovation of an English Edwardian home in the Cotswolds. Sarah, the brain of the blog, focuses on "gorgeous, pared-back interiors infused with the warmth of the country." Modern Country Style is a delight to browse, littered with Sarah's delightful, idiosyncratic musings and beautiful images of the progress of her home; the 'before' shots really highlight that interiors can utterly transformed. Her enthusiasm for renovating her home and making it perfect flows from the blog in waves, and she invites us all to share in the project by letting us in on her home-styling secrets (Farrow and Ball paint and The White Company bed linen to name a few). And, best of all are Sarah's fabulous tutorials in home-crafting; I'm in the process of making my mother a Vintage-Style Button Heart Cushion for Mother's Day, and will be following that up with some quirky Scrabble Magnets. Modern Country Style is absolutely gorgeous – make sure you have a peep.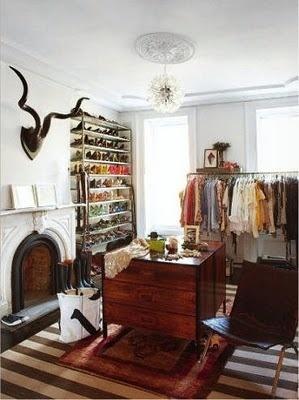 La Boheme
The beautiful La Boheme is an eclectic mish-mash of interiors, architecture, fashion, photography, colours, textures and art: a design blog that's truly got something for everyone. Anna, the woman behind La Boheme, describes her blog as "a very personal inventory of not only who I am, but also who I'd like to become in the world of interior-design". Based in San Francisco and the Czech Republic, she takes inspiration from all over the world, infusing La Boheme with a fantastic, international-style vibe. There are pictures of stunning interiors from an array of different places, including a beautiful home in Barcelona, a stunning beachside property on Hamilton Island in Queensland and an exquisitely romantic little house in snowy France – perfect for anyone seeking interior inspiration from beyond their own country. Anna's picks of fashion photography is amazing, too: check out her post on the extraordinary 'Warrior Chic' shoot by Thomas Schenk for Spanish Vogue. With an eye as good as Anna's, I have no doubt that she will become exactly who she wishes to be in the glorious world of interior-design.