Focus on Pattern: Spots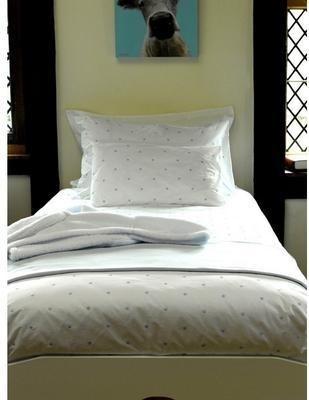 Go dotty for spots in your home with our fabulous guide!
Spots are the perfect pattern for bringing a touch of playfulness and fun to your home. Cute polka dot crockery is great for adding some 1950's kitsch to the kitchen, whilst vibrant spots in vivid colours are sure to brighten up any room in the home. We show you how to make this brilliant pattern work beautifully in your space.
Fabric
A new set of bedding can instantly transform a bedroom, and is therefore an ideal place to start when considering introducing a new print to your home. This blue spot duvet cover from The Fine Cotton Company has a very subtle spot pattern that will look equally as gorgeous in a child's nursery as it will in a teen bedroom; we're sure the luxurious 200 thread count organic cotton will ensure that you sleep like a baby whatever your age!
This gorgeous throw from Occa Home will add a lovely finishing touch to your bed, or a cosy addition to your sofa, and is made of extra soft lamb's wool for long lasting quality.
This lovely aqua coloured shower curtain from John Lewis will add a touch of the ocean to a boring bathroom, with a mosaic inspired pattern of cream and turquoise dots.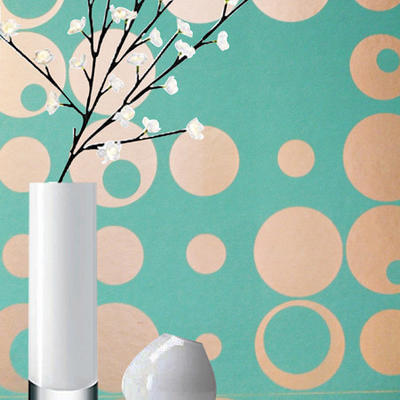 Wallpaper
Have fun with your walls with a boldly printed wallpaper. This retro circles wallpaper from Oliver Bonas has an almost psychedelic 1960's feel to it with the bold turquoise and silver print. For those of you wary about incorporating such an eye catching pattern into your home, try just wallpapering the main wall of your room then using a plain complementary colour on the remaining walls.
Wall stickers are another great way of introducing a hint of pattern to the home. These circle tile stickers from Spin Collective are a quick and easy way of adding a touch of excitement to the tiles in your kitchen or bathroom, and can even be used inside your shower cubicle.
Furniture
A quirky way of reflecting spots in your furniture, rather than choosing pieces that are plastered in pattern, is to select round items that will be complemented by the round spots on your soft furnishings or walls. A round coffee table is a great place to start as there are lots to choose from, and a round bed might be a step too far in the retro direction! This <a href= "http://furnish.co.uk/items/109464-deco-mirrored-venetian-round-coffee-table">mirrored coffee table from Alexander and Pearl will add an extravagantly chic touch to a living room.
For those of you that prefer your furniture choices to be more subtle, or who simply love spending time relaxing in the garden, this metal outdoor chair from John Lewis has a lovely ring design moulded into the back of the chair.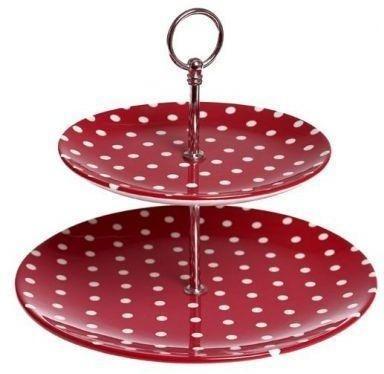 Accessories
With the shabby chic look still hugely popular within interior design, there is a wide range of retro polka dot accessories available for your home. For any avid bakers, or avid cupcake eaters, this spotted cake stand from Lover's Lounge is perfect for displaying yummy treats for afternoon tea. For other matching accessories, check out the rest of the Lover's Lounge range.
For a more contemporary accessory, and a very stylish alternative to the standing coat rack, this <a href="http://furnish.co.uk/items/14315-multi-spot-coat-rack"multi-spot coat peg from Rockett St George has five hangers made up of multi-coloured spots, to brighten up the hallway.
Flooring
A great way to brighten up your flooring with ease is to add a patterned rug. This sorbet spot rug from Great Little Trading Company will add a pretty touch to a little girl's bedroom, and is made from 100% wool to ensure durability so the little one's can play for hours on it.
This fun fun door mat uses bright circus colours in blue, red, green and yellow for a bold and colourful entrance to the home!
If you're looking for a way to liven up your home, then spots could be the perfect choice. Whether you like bold multi-coloured prints inspired by the playground, cute and kitsch polka dots, or psychedelic circles, there is a great range of spot print products to choose from. Have fun introducing them to your home!