Chloe Metal Sideboard from Love Your Home For Less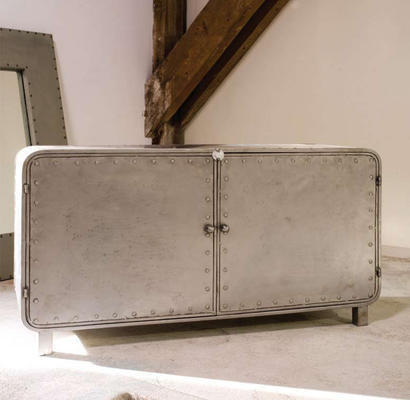 Add a touch of industrial chic to your space with this Chloe Metal Sideboard from Love Your Home For Less. £595
I absolutely adore sideboards and while you'd struggle to part me from my 60s G Plan beauty, you might just about be able to convince me with this little gem from Love Your Home For Less.
The Chloe Metal Sideboard offers the perfect way to tap into the industrial trend without making your interior look too austere.
Made from distressed metal, I adore its retro shape and simple styling.
The generous size means it's big enough to stash away all your stuff and will become a truly useful piece of furniture.
Try using in the dining room to stash crockery and table linen or your living room for magazines and other bits and bobs you want to keep out of sight.
* Unfortunately, this item is no longer available, however, this Rivet Industrial Metal Sideboard would make a great alternative.