The Buyer's Guide to Garden Furniture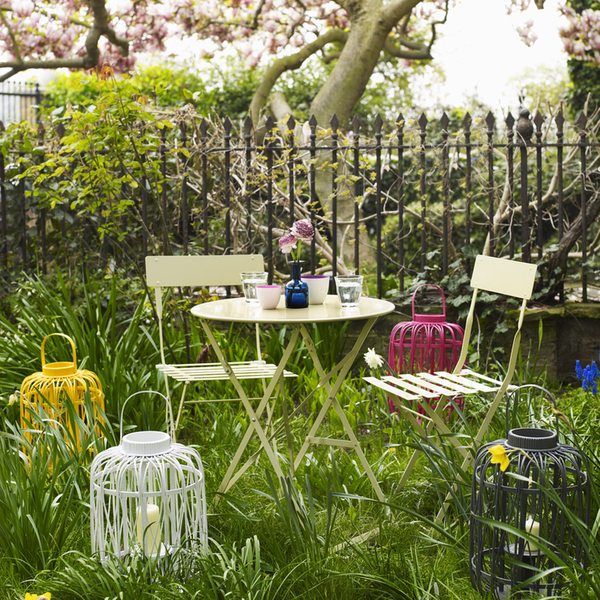 Whether you have a postage stamp patio or ample acreage, smarten up your garden with our Buyer's Guide to Garden Furniture.
The consecutive sunny Bank Holidays have got us thinking about our gardens. With so much focus on interiors it is easy to forget that, clement weather permitting, the garden really is an extra room of your home. Whether you consider it as an extra dining space or just somewhere to recline, relax and watch the clouds go by; we've compiled this helpful guide to help you find the perfect furniture for your garden.
Planning and space
There is plenty to think about before deciding on outdoor furniture. Consider what look you want to achieve; a cottage style garden may seem a natural fit for traditional wooden furniture, but a striking look could be achieved by playing with modern designs and textures. The smooth surface of the Bubble Garden Chair Range from Heal's, would lend a contemporary feel to a country garden whilst reflecting the plants around it.
Think about how you want your furniture to function and how this might affect its placement. In a typical British summer you may want to avoid positioning outdoor furniture in areas that are predominantly shaded, so work out if there is a suitable surface in sunnier spots, as some garden furniture requires hard standing.
A final factor to consider is storage. If space is limited, or depending on your choice of material, your garden furniture may need to be stored when not in use. If you do not have suitable internal storage opt for weatherproof materials or think about folding or stacking furniture.
Wooden tables and chairs
Wood garden furniture is the perfect choice if you want a more organic, tactile look and furniture that will acquire character as it weathers and ages. Choose hardwoods with naturally high oil content, such as teak, cumaru and eucalyptus, as this makes them weather resistant. Best of all wooden furniture can be left outside all year round and washing once a year with soapy water is usually sufficient to remove algae and pollution.
John Lewis has a wide selection of wooden garden furniture approved by the Forest Stewardship Council, making them an environmentally responsible choice so you can make your garden even greener. The Verona Outdoor chair from John Lewis have an almost 1930s appeal, constructed from hardy dark stained eucalyptus in an attractive curved shape.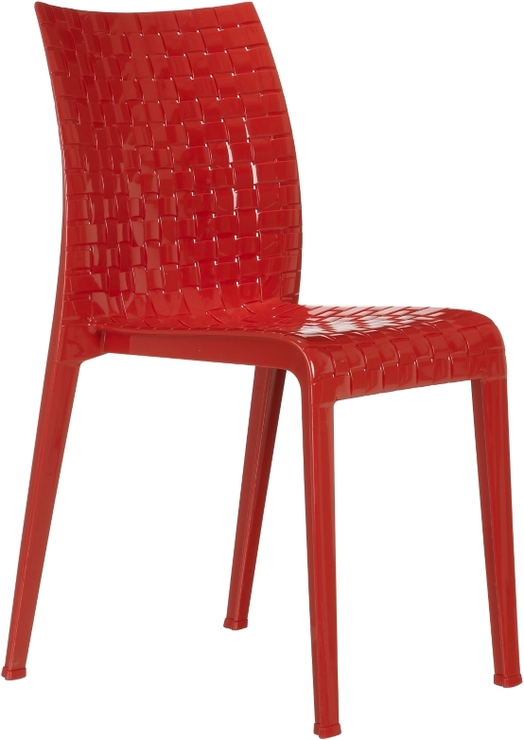 Resin tables and chairs
Synthetic resin furniture is often categorised as the budget option, but this doesn't mean it can't be stylish. Resin gained popularity for its strength and weather resistance, but it is also an ideal material for moulding unusual shapes and textures. The driade tokyo pop stool from A White Room, is made using monobloc polyethylene and is available in a range of neutral colours that make us think they would look rather enchantingly fungi-like dotted around a modern garden.
Plastics needn't only be contemporary however, as demonstrated by the charming stone effect Corinthian Round Dining Table from Sweetpea and Willow.
Woven tables and chairs
Whilst natural wicker and rattan is appealingly tactile and traditional, it does not make for the most hardwearing of outdoor furniture. However if you want the texture and feel of rattan but with added weather resistance, try the Sublime 2 Seater Canape garden chair from Sweetpea and Willow, which is constructed using traditional craftsmanship methods and a 100% recyclable synthetic fibre.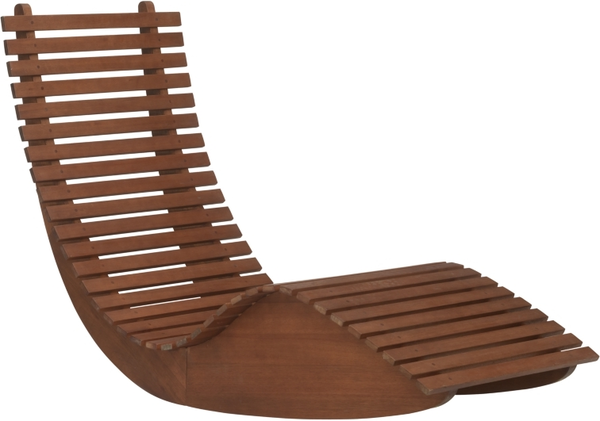 Loungers and Sun beds
If you want to make the most of the summer rays, invest in a couple of loungers or sun beds. If you're serious about comfort, the Bikeezy Flow Lounger from Occa Home is a great option and best of all it is maintenance free leaving more time for, well, lounging. The elegantly shaped Alanda Black Lounger from Sweetpea and Willow would look striking in both contemporary and classic style gardens.
Alternatively, if you want more flexibility opt for an adjustable sun bed. Many designs, such as the Mallorca Garden Lounger from Heal's, have adjustable backrest and leg rest angles and the Mallorca Garden Lounger even has a handy drinks table.
Ideas for small gardens
If you have less space, but still like the idea of alfresco dining this summer, the Plus 4 Garden Furniture Range by John Jenkins for Heal's may be just the thing. If you aren't keen on stacking plastic or folding chairs, these chairs have all the solid appeal of wooden outdoor furniture but nest neatly around the table when not in use, taking up just over a tiny 1m2 of space.
A small garden doesn't mean you are limited to chairs. Even the smallest of suntraps could house the Indian Summer Floral Sun Lounger from The Contemporary Home, which folds into a beach bag sized rectangle.
Another option when you're pushed for space is a bench. Simple modern styles allow plants to grow around and beneath them, allowing you to recess the bench into flowerbeds to maximise space. The Foras Outdoor Benches from John Lewis come in a range of sizes from 100cm to 180cm.
Stacking garden furniture
If folding furniture seems a little flimsy for your needs, but you want an easy storage solution, look into stacking furniture. The Gloster Roma Stacking Outdoor Chair from John Lewis is made from powder coated aluminium, making it very lightweight and rust resistant so an ideal candidate to be stacked in a spare corner of the garden when not in use.
Deck chairs
If none of the above ideas have captured your imagination we may have just the thing – the ultimate in flat pack furniture. If you want something practical (for lounging with a book in one hand and a Pimms in the other…) then there is nothing more quirkily British than the deck chair. With a staggering choice of bright yet durable fabrics, in just about every design you could want, the deck chair is the ultimate opportunity to inject your personality into the often forgotten extra room of your home. Drop a hint to the fickle summer sunshine with Rockett St George's 'You Are My Sunshine' Deckchair.
So fingers tightly crossed for a barbeque summer, and if all else fails make sure you also invest in the ultimate in garden furniture…a water repellent parasol, such as the Quadrant Parasol from Heal's!