Interview: Annick L Petersen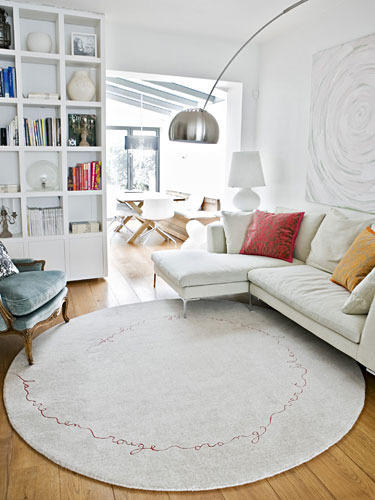 We interview interior architect, designer and owner of Alp, Annick L Petersen.
Swiss born interior architect, Annick L Petersen, runs design studio Alp from her base in London. Having worked in residential, hotel and furniture design for more than 15 years, Annick now designs a contemporary range of furniture and accessories that combine functionality and classic style as well as offering a full interior design service.
We caught up with Annick to find out the inspiration behind Alp, and what's next for the studio…
What made you decide to create the brand and what was your first design?
It started when I was looking for a coffee table for our living room and couldn't find what I was looking for, so decided to design one and my husband and I built it. It was the rectangle coffee table with storage for remote controls and magazines.
Where do you take influence from when designing your range?
I mainly design for myself, create furniture, lighting, rugs, etc that I would like to have in my home. I also love Indian design and patterns. I have recently visited Rajasthan and the architecture of forts and Maharaja's palaces were the most beautiful. The intricate marble or wood carvings, patterns, fabric and colours were just amazing. I get inspired by these patterns for my cushion designs at the moment.
Do your Swiss roots have a part to play in the functional and contemporary style of the range?
I am not sure if it is due to my Swiss roots, but I do like simple lines for furniture and if possible some sort of storage. I suppose the Villa Le Lac by Le Corbusier and Jeanneret in Vevey where I grew up was an early influence for me as I visited it a few times. It is a small and simple house that Le Corbusier built for his parents in 1924.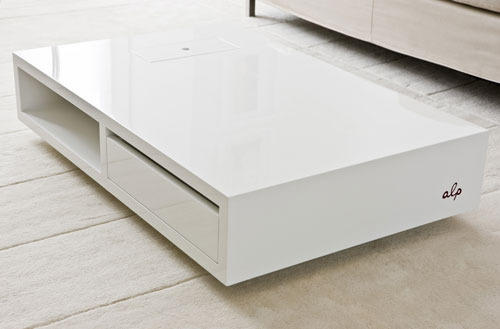 You use fairly ornate prints on your soft furnishings. How do you feel this works within the simplicity of the Alp range?
I love intricate patterns and calligraphy for small items like cushions. I think it gives a good balance with the simple lines of the rest of the range. It is good to mix different styles together.
How does Alp fit in with today's style obsession with shabby chic furnishing, and a more is more approach to accessorising?
Alp has a wide range of cushions, with new designs coming soon inspired by my trip to India.
What draws you to contemporary/minimal interior design?
It is peaceful on the eye and the mind and you don't tire of it. I enjoy simple lines in interiors but also mixed with different styles. I don't think it should all be minimal as it would create quite a sterile environment.
Where does your passion for interior design come from?
I wanted to do something creative from a young age, hesitating between graphic design and interior design. I loved the idea of creating new spaces and making people happy in their environment, being at home, work or travelling.
What do you enjoy about designing interiors for other people's homes?
You have to listen to your client's needs and then suggest ideas, which they might not have thought of. When the project is done, seeing your client enjoying their new environment, is very satisfying.
What is your thought process when creating a space for others?
Take into consideration all your clients' needs and requests and then come up with a solution that will satisfy them and yourself too.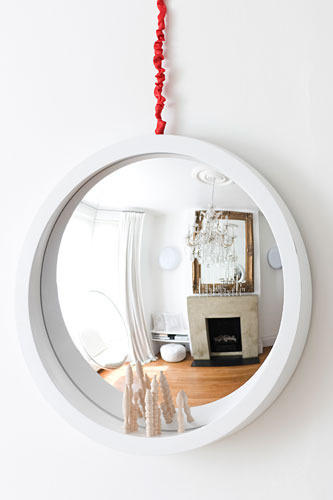 How do you work with your clients to ensure you are creating a space they will enjoy?
It is a close relationship between the client and myself with a lot of meetings and discussions.
Do you prefer designing your product range or designing interiors?
I really enjoy doing both, they both bring me a lot of fulfilment.
What current home interior trends are you inspired by?/What is your favourite home furnishing brand?
I really enjoy the mixture of natural wood finish and lacquer finish as used in my console tables and I have a new product coming up soon following that style. I like Tom Dixon's work, we have his Jack Light, which I still love after all these years. He is always coming up with interesting new designs and materials. I also like the Bouroullec brothers, we have their Algue which has a great 3 dimensional texture. Their designs have beautiful shapes.
What is your personal style at home?
At home, I have a mixture of my pieces, a few designer items, some finds from our travels and markets, some pieces from my grandparents house in Switzerland, so it is very relevant to me and my family.
How would you sum up the Alp style?
The alp style is contemporary, elegant and functional with a bit of fun.
What plans do you have to develop the brand in future?
We have just opened a showroom in Camden, which is great to view the alp range. I am working on new projects for furniture, rugs, soft furnishing, which should be ready soon.
You can find out more about Alp, including the range and Annick's services, by visiting www.alp-design.co.uk.