Trend Watch: Oriental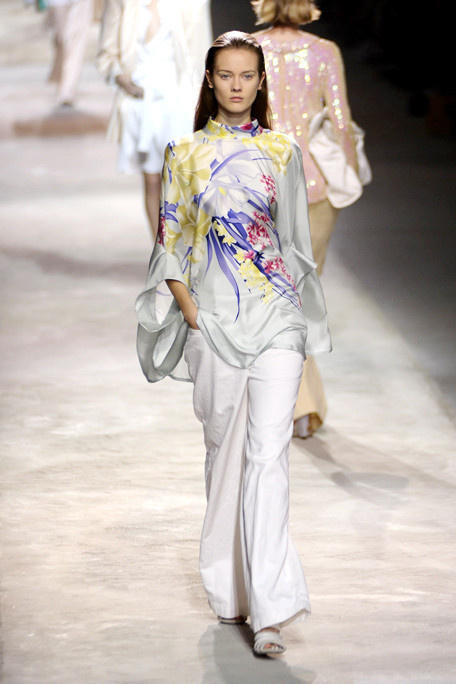 Infuse your home with Eastern influence by channelling the Oriental trend.
Forget gaudy combinations of red and gold often associated with questionable Chinese restaurants; these days the Oriental trend draws influence from a range of sources to give stylish and workable interiors inspiration. Comprising Japanese, Chinese, Vietnamese and Korean traditions, amongst others, Asian style has been identifiable as an influence of Western décor for centuries. The ball and claw foot, for example, was inspired by a Chinese motif, and small touches like this are ideal for adding subtle Oriental references to your home.
Asian design has a heavy focus on texture and is often either smooth and shiny, for example lacquered wood, or highly tactile like bamboo, raw silk, paper and jute. This striking set of Rectangular Lacquer Boxes from OKA make a perfect Oriental inspired storage solution, and are a great contrast against rougher textures and muted colours. Plus red is the colour of good luck and happiness in China!
Cushions are perfect for adding an Eastern feel to a bedroom or living room. Opt for luxurious silks hand printed using traditional techniques for an opulent feel, such as Clarrisa Hulse's Potentilla Chilli and Zinc Silk Cushion from Heal's. Alternatively try this ginkgo leaf inspired Florence Broadhurst Japanese Floral Cushion from John Lewis.
Whilst sumptuous silks may not be appropriate for the floor, there are plenty of Asian inspired rugs. This Calvin Klein Lustre Wash Rug from John Lewis, has a special lustre wash that gives it an subtle patina reminiscent of Oriental watercolours, and is handcrafted from soft New Zealand lambswool.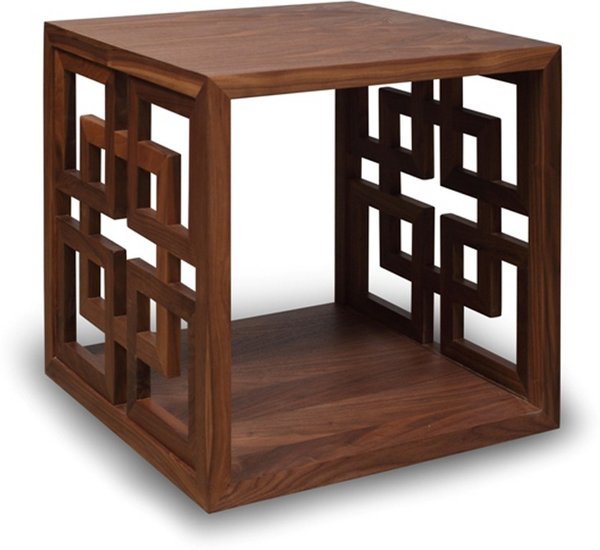 Orchid Furniture is a fantastic place to look for Eastern inspired contemporary furniture. They stock a wide range of dark wood furniture with simple lines and an uncluttered appearance, such as this Bedside Cabinet, constructed from mid-brow American walnut for an elegant appearance. Another contemporary take on the Oriental trend comes in the form of the Vitra Butterfly Stool from Utility. Designed by Sori Yanagi, the Butterfly Stool blends Eastern shapes with the plywood shaping technique developed by Charles and Ray Eames and comes in two finishes – Maple plywood or Palisander plywood.
Whilst black and red are synonymous with Oriental décor, the look can be achieved more subtly through the use of neutrals and muted Asian inspired paint colours, such as jade greens and bluish greys. These colours provide a more modern feel and create striking contrast against dark wood or lacquered furniture. Screens elaborately painted with Chinese inspired scenes are another way to bring Eastern inspiration to wall spaces, but a more minimalist effect can be achieved with this Cocostick Screen from Puji. Beautiful as well as functional, it can be used as a room divider or to add interest to a drab corner of the room.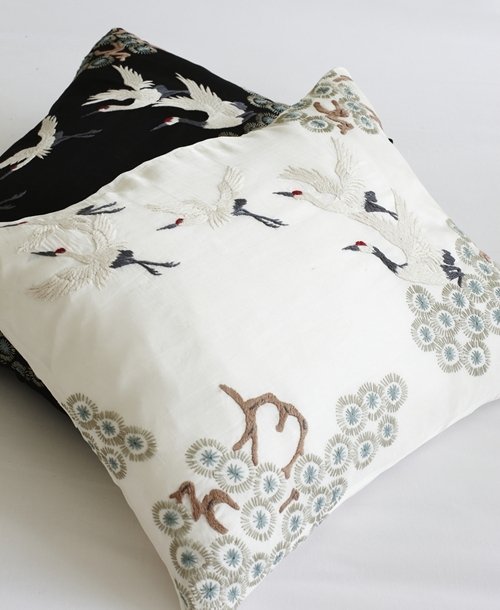 Perhaps the easiest way to add an Oriental feel to your home is through accessories. Lanterns are synonymous with Eastern culture, but this Chinoiserie Lampshade from OKA, hand painted with antiqued Chinese scenes on a dark background, is an understated way to channel the trend in just about any setting. Alternatively opt for traditional Oriental materials, with contemporary functional uses, such as this Bamboo Hang On Magnetic Memo Board from Heal's. Tea is an ancient Eastern tradition, so naturally kitchenware is also an ideal way to add some Oriental influence. Japanese porcelain has been imported into Europe for centuries, much of which came from Arita/Imari, in Nagasaki. We love this Small Japanese Porcelain Teapot and Set of 4 Japanese Porcelain Tea Cups, from Lemonlu London. This range of porcelain comes from nearby Hasami and the designs are taken from Edo-Komon, elaborately dyed kimono fabric.
With any luck this selection of Eastern influenced products will have provided some ideas about how the Oriental trend can be worked into your home in a subtle and stylish way. So even if you don't have a luxury holiday to Asia booked this summer, you can still be surrounded by the opulent simplicity of Oriental décor in your own home.