Quick Shop: Storage Jars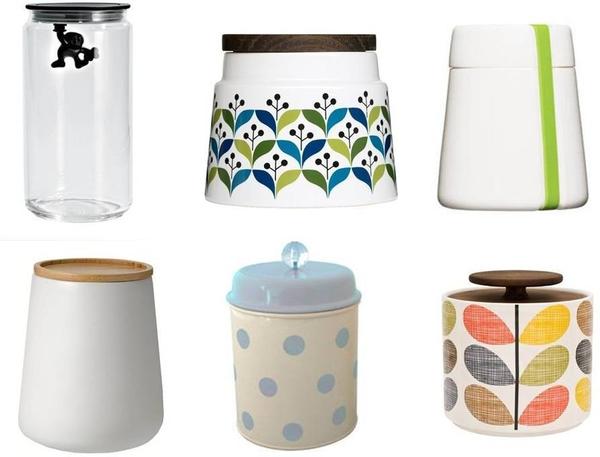 Keep your kitchen clutter free with our pick of the best storage jars around
Everyone knows it's important to be tidy in the kitchen; whether you're a semi-pro cook or just someone who needs to keep their tea and coffee in check, we've put together our pick of the best storage jars.
From classic white and vintage polka dots to retro patterns guaranteed to give your kitchen a touch of swinging 60s style, there really is something for everyone.
Use them to store everything from tea and coffee to flour and pasta to make sure your kitchen remains clutter free and everything is close at hand.
From top: Alessi Gianni Storage Jar, £10.50, Utility; Retro Storage Container, £12.50, Soulful Toaster; Cammeo Jar, from £15, 95% Danish; Ceramic Round Storage Jar, £10, Occa Home; Small Domestic Goddess Storage Jar, £14.95; Orla Kiely Multi Stem Small Storage Jar, £20, Utility