Danish Design Centre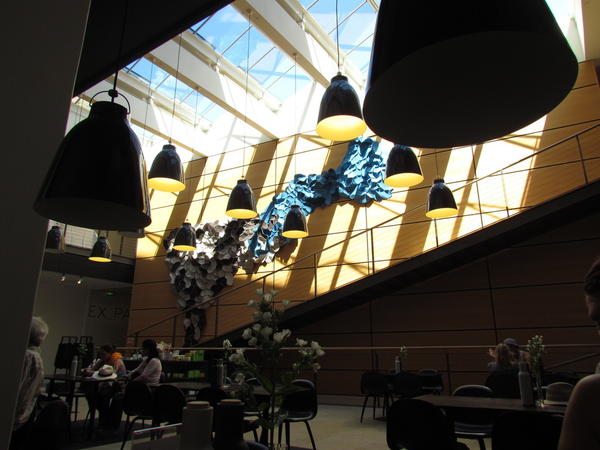 This week Furnish.co.uk goes international with a visit to the Danish Design Centre to soak up some Scandinavian inspiration.
In a rather inconspicuous location on Hans Christian Andersens Boulevard in Copenhagen is a tribute to the wonderful, and occasionally weird, designs that have come out of Denmark in the last six decades. Famous for its Danish Design School, Copenhagen has been something of a design hub for decades, and the exhibitions at the Danish Design Centre give some clues as to why.
Running until 2013, 'Denmark by Design' shows the development of Danish design from 1945 until 2010, illustrating the focus of design decade by decade. The exhibition looks at the prevailing trends throughout the decades and their impact on designers' solutions and expressions, as well as questioning what constitutes Danish design and examining how it has become an integrated part of our everyday lives and our mindset.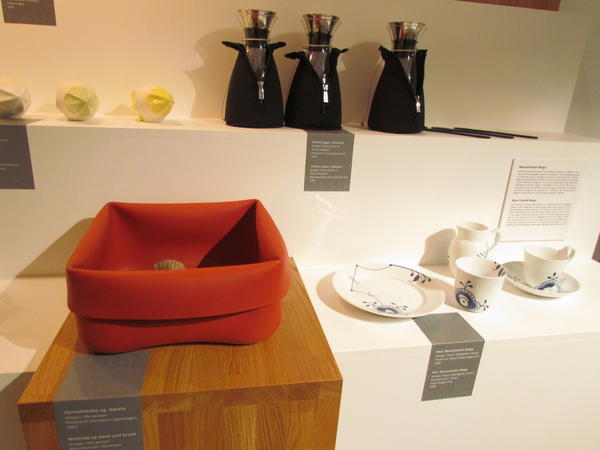 On display are some icons of Scandinavian design, such as mid-century chairs like Hans J. Wegner's 'The Chair'. These designs are instantly recognisable in their original forms but also in their significant influence upon the designs and tastes of the 21st Century.
If all that timeless design wasn't enough, there are two other exhibitions running that examine human interaction with design. Until February 2012, you can find 'Challenge Society – designing the simple solutions to a complex future' on the ground floor of the Design Centre.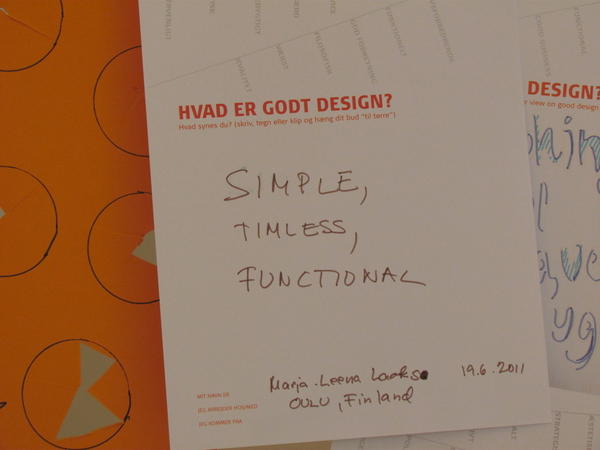 After stopping for a coffee and cinnamon pastry (a must!) we headed to the upper floor of the Design Centre, which is housing 'Challenge Waste – RE_ACT RE_IMAGINE RE_DESIGN', an exhibition about waste until the end of August 2011. Full of rather shocking and harrowing infographics, the exhibition looks at the problem, and contributing human behaviours, of waste and the effect they are having upon the earth and oceans.
Whilst the exhibition showcases the challenges of handling waste, and potential design solutions to future waste problems; we came away feeling even more passionately that thoughtfully designed and quality products are a worthwhile investment, both financially and environmentally. To help you on your way, we've selected a few of the best Scandinavian inspired products to be found on Furnish.co.uk.