Quick Shop: Wardrobes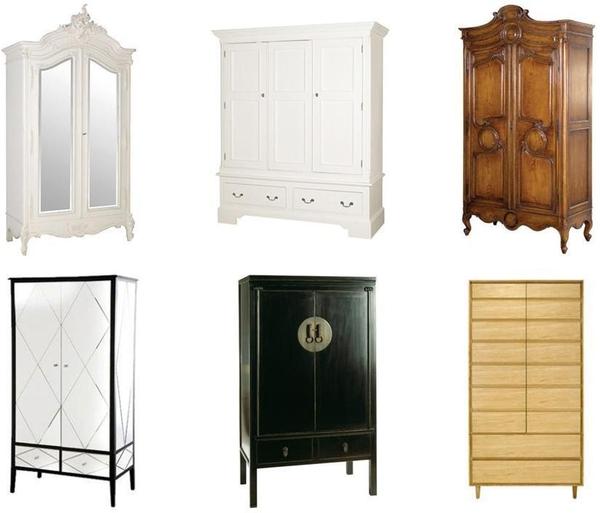 Keep your bedroom clutter free with one of our favourite wardrobes.
Wardrobes tend to be overlooked as furniture that's more functional than beautiful. But with one of these gorgeous designs, this timeless, storage unit will become a centre piece in a bedroom. Whether it is used to hang fancy frocks or somewhere to store your treasured shoes, a wardrobe is essential bedroom kit. So why not experiment with something far more exquisite than your standard cupboard and make your entrance to Narnia that little more exciting!
(Clockwise from top) Provencal 2-door mirrored Armoire from The French Bedroom Company, £1,095, Georgian 3 door Wardrobe from Sweetpea and Willow, £1,015, Avignon Double Armoire from Sweetpea and Willow, £1,425, Cleopatra Mirrored Wardrobe from Lover's Lounge, £630, Ming Oriental Large Black Lacquered Wardrobe from Alexander and Pear, £995, Coast Wardrobe Oak by Samuel Chan from Heal's, £1,995.