Vintage furniture from Zoe Murphy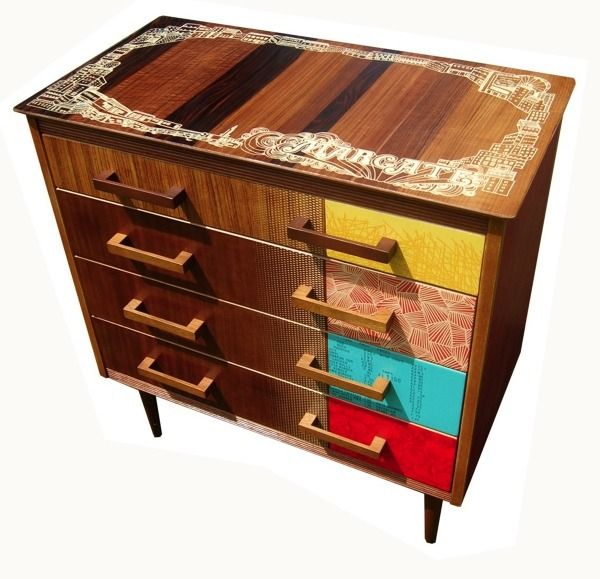 Take a fresh look at vintage furniture with this gorgeous chest of drawers. £850.
We've been busy at Furnish.co.uk, not just working on bringing you some of the hottest brands around but we were pounding the streets of London for London Design Festival seeking out new designers.
And we can tell you we weren't disappointed. From 100% Design at Earl's Court to TENT London in the heart of the East End, we met and saw some of the best designers Britain and further afield have to offer.
By the end of it, we were exhausted but happy with our new finds and buoyed by the designers infectious love of all things interior.
One young lady we came across at TENT was a prime example. Zoe Murphy's stand was swamped with journalists and design students clambering to see her beautifully painted vintage furniture.
We love her pieces, which Zoe sources from second-hand shops and then gives them her own unique painted twist.
We've got our eyes on this chest of drawers but there are also chairs and side tables to choose from. We reckon this Zoe is going to be big news in interiors, so grab one of her pieces now while you can...
See this product at Zoe Murphy...
(We don't sell this product yet but sign up to our newsletter and we'll let you know if/when we do)