Features: November '09
Cosy up with these colourful throws. £55.
Now winter is well and truly here (we somehow seem to have bypassed autumn) I'm on the constant hunt for products to make me feel warm and cosy in my draughty flat. Now, while I'm sure thermals are very good at keeping in all that body warmth, they're not exactly the most stylish things in the world, are they?
Which is why I've been on the hunt for a stylish throw that will keep me warm and look good, erm, thrown on my sofa.
Luckily, I found out about these gorgeous mohair throws from Graham & Green.
Available in Pink, Blue and Plum, they are just what the doctor ordered to snuggle up under in front of a roaring fire with a hot cup of cocoa.
And they'll make the perfect Christmas present for anyone from your Nan to your cool, best friend.
I know I'll definitely be adding one to my list for Father Christmas...
Add some pattern to your home office with these decorative accessories. From £9.50.
More and more people are working from home. In fact I've lost count of the number of friends that do.
And a lot of them work from their dining tables rather than carefully organised desks in spare-room offices.
I've been racking my brains for what I can get said home-working friends for Christmas (other than a full time job and stability of course!), but now I think I've found just the thing. Harris & Jones design some really gorgeous desk accessories which will make any home office feel less like an office.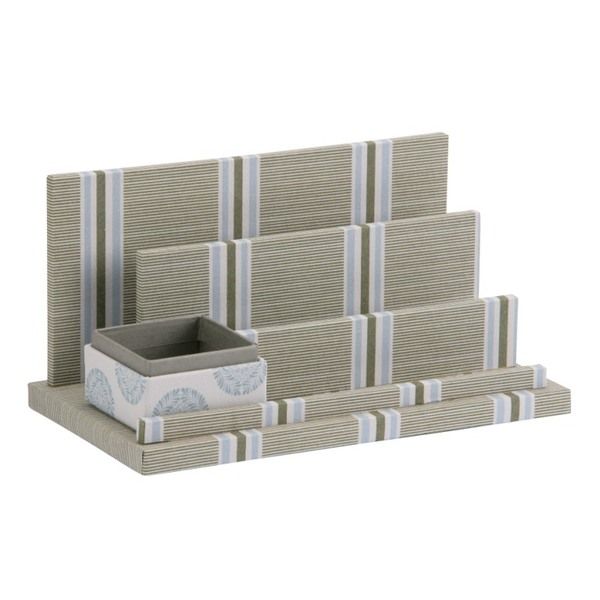 As well as being ultra-pretty, these accessories are practical too and the range includes a desk tidy, memo block, magazine files, desk trays and more. And while this Andrei print is our favourite, they're also available in five other designs.
And if that won't encourage them to have a tidy dining table (ahem, I mean desk of course) then nothing will.
See this product at Harris & Jones...
(We don't sell this product yet but sign up to our newsletter and we'll let you know if/when we do)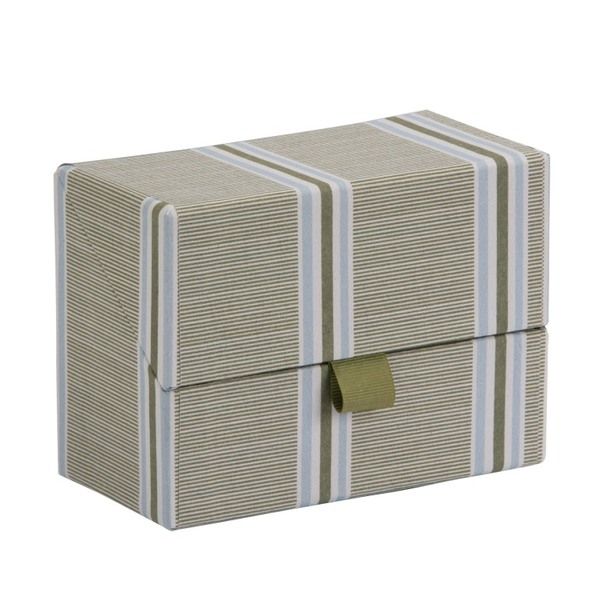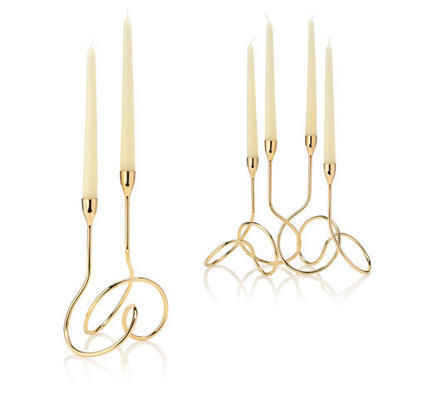 Create a dining table to be proud of with this candelabra. £70.
I adore candlelight, there's just something so magical about it compared with the glow from an energy saving light bulb.
Of course, there are lots of candle holders and candelabras available. If you put them all together, they'd go around the Earth about three trillion times*.
But like most items for the home, some are gorgeous and some are, well, not...
But this Loop one from design duo Dan Black and Martin Blum has become a design icon and is one of the most stylish candelabras around.
Loop is available in Gold and Silver both of which are equally stunning. And with Christmas just around the corner, perhaps it's time you treated your home to a little present too.
This will look fabulous as a simple yet stunning centrepiece for your dining table on the big day, without a piece of holly or a poinsettia in sight – which gets my vote.
*Not based on any form of scientific research (!)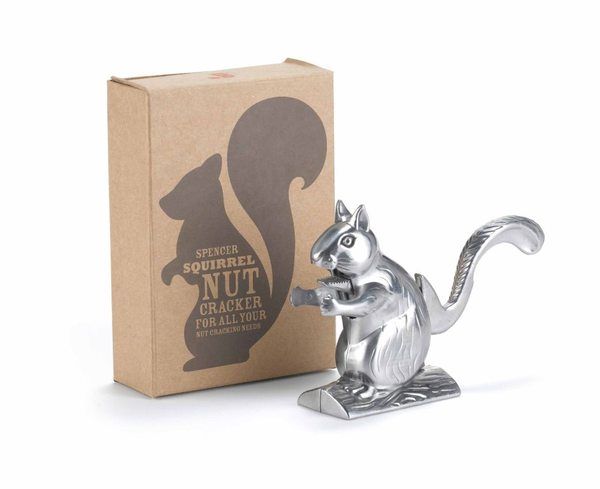 Get cracking with this fun nut cracker from Jme. £18.
Christmas is scarily just around the corner. Frightening isn't it, as here at Furnish we don't know where the past year has gone.
Every year, my Mum buys lots of nuts, puts them in bowls and tries to get us all to eat them. Come New Year's Eve, they're still untouched in their shells with her vowing to not buy them next year.
Sound familiar? Well, we suggest you invest in this cute product to make sure it isn't so. The squirrel nutcracker from Jme (a great collection of homewares and cooking accessories from Jamie Oliver) is the perfect way to ensure those nuts don't remain uncracked.
Made from aluminium, this little chap (who incidentially is called Spencer) will look good in the home all year round, and if you know someone who's nutty about nuts (sorry – we couldn't resist!) then why not put this under the tree for them?
(We don't sell this product yet but sign up to our newsletter and we'll let you know if/when we do)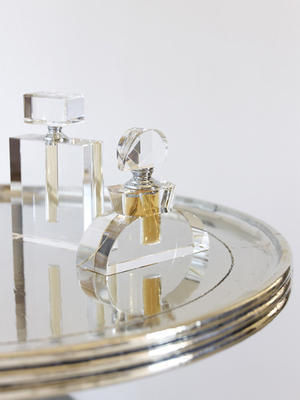 Pretty up your dressing table with these gorgeous glass perfume bottles. £59.
Perfume is such a personal thing that only a handful of people get it right when buying for others.
So if you're super organised and already getting ideas for Christmas presents together, how about these for your Mum, sister or friend?
These Violetta and Fiorella bottles remind me of a bygone era of glamour and sophistication – when getting ready for an evening out was a day long process rather than today's rushing to get changed at work and nearly poking your eye out with a mascara wand on the Tube.
Made from cut-crystal and vintage in design, they are just the thing to add a touch of glamour to your bedroom.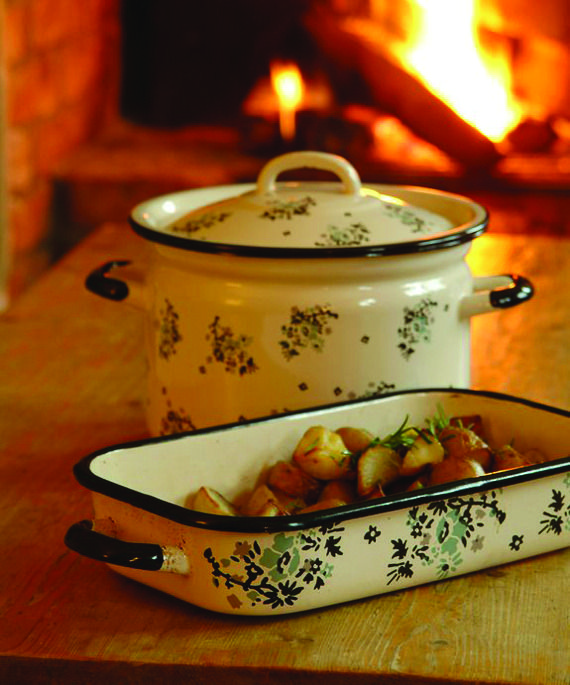 Warley Blue medium casserole dish pot from Garden Trading. From £22
Even if you love to cook, casserole dishes and other cooking paraphernalia tend to be rather dull.
Sure, there's the brightly coloured stuff, but we've been there and done that. So, on our hunt to find some cool cookware, we stumbled across the Warley Blue range from Garden Trading. The range consists of large and medium casserole pots and a roaster all in a gorgeous beautiful blue floral print and we think it's just the thing for adding some vintage style to your kitchen.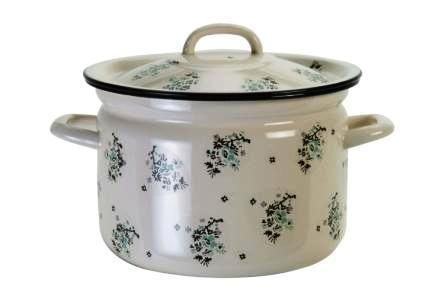 And if you know any foodies, then it will make the perfect gift for Christmas. As someone reminded us, there's not long now, so you better get that shopping done pronto!
See this product at Garden Trading...
(We don't sell this product yet but sign up to our newsletter and we'll let you know if/when we do)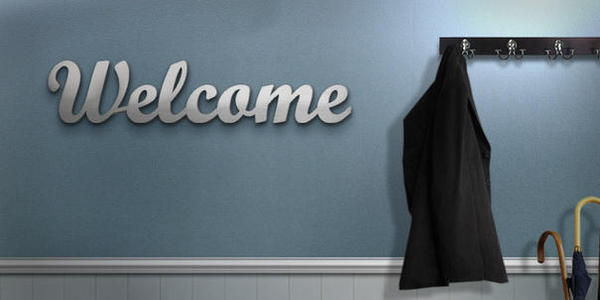 Give your guests an extra special welcome with this wall-mounted sign. £125.
They say the pen is mightier than the sword, so why not use the written word to create maximum impact in the home?
Signs For Homes has a wide range of designs; choose from ones for your bathroom, kitchen or living room. And we love their speech bubble notice boards.
But our favourite is this Welcome sign.
Made from brushed stainless steel, it will make the perfect addition to your hallway and let guests know just how pleased you are to see them.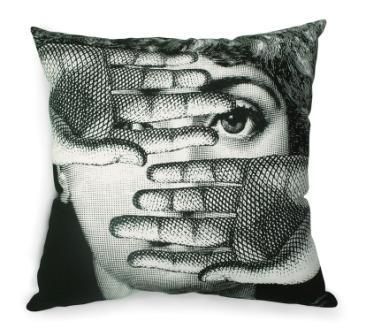 Add some drama to your scheme with these quirky cushions. £63.
Piero Fornasetti was an extremely clever man. The Italian painter created images using the same woman's face (the opera singer Lina Cavalieri) after seeing her in a magazine. The result was some truly gorgeous art which today is available as textiles, china and rugs.
We found these stunning cushions at Love The Rain.
There are over 10 designs available, all featuring a different interpretation of Lina's face. It was a hard task, but we managed to pick our favourites, which are Wink and Hands in Front of Face.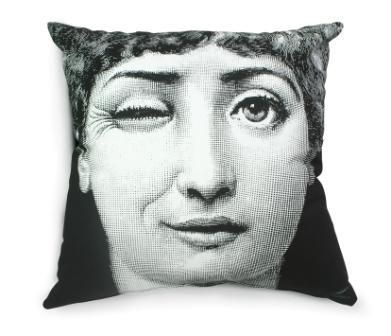 And the best bit of all about these cushions is they're reversible which means if you get bored of one side you can simply turn them round and get a whole new cushion.
It's a sort of cushion BOGOF and as much as we love stylish products, we love a bargain too...
See this product at Love The Rain...
(We don't sell this product yet but sign up to our newsletter and we'll let you know if/when we do)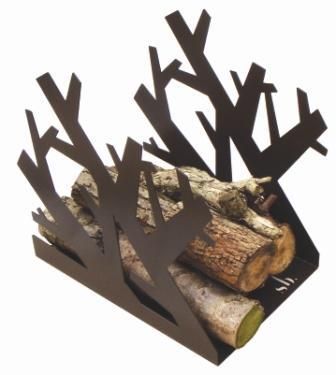 Store your logs the stylish way. £79.
With the colder days well and truly upon us, we're obsessed with staying warm and feeling cosy here at Furnish HQ.
Every time I visit someone with a real fire, I feel instantly jealous as - in my opinion - extra layers and central heating just don't feel the same.
If you're lucky enough to have a real, roaring fire then you're going to need somewhere to stash all the wood and we think we've found the perfect product. Most log stores tend to be traditional in design, which won't fit in if your home is contemporary, so we think we've found the perfect alternative.
The Branch Log Rack from design guru Susan Bradley, available in Dark Brown or White and made from coated steel, is both super stylish and practical at the same time. We love the quirky design and if you haven't got a fire to chop logs for, then why not use it to store magazines or as a piece of decorative art?
See this product at Susan Bradley...
(We don't sell this product yet but sign up to our newsletter and we'll let you know if/when we do)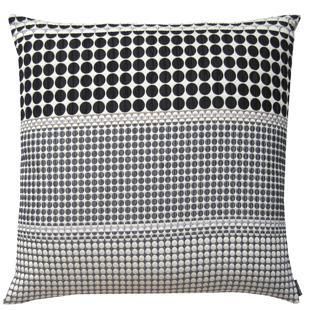 Get your accessories in order by choosing some of these great cushions. From £50.
Of course there are lots of cushions out there and sometimes your brain can go into overload just trying to remember what and where you've seen your favourites.
Some of our favourites at the moment come courtesy of textile designer Margo Selby. Margo creates woven fabrics and turns them into a fantastic collection of cushions in a wide range of designs and sizes.
We love the Etch range which uses classic monochrome and will look great used in both contemporary and classic schemes.
However, if you like your accessories a little more colourful, we recommend you check out Margo's bright cushions that will instantly add colour to a room.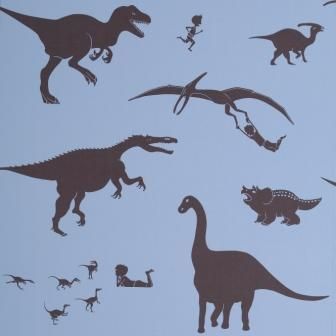 Dya-think-e-saurus wallpaper from Paperboy Wallpaper. From £78 per roll.
One of our favourite finds back at 100% Design was, without a doubt, Paperboy Wallpaper. They design and manufacture really cool wallpaper that your little ones are bound to adore.
There are three designs to choose from and our pick of the bunch is this fun and quirky dinosaur print hilariously named Dya-think-e-saurus (geddit?!)
I'm yet to meet a little boy (and a few girls) who aren't utterly fascinated by prehistoric creatures, so this will make the perfect choice for decorating their rooms.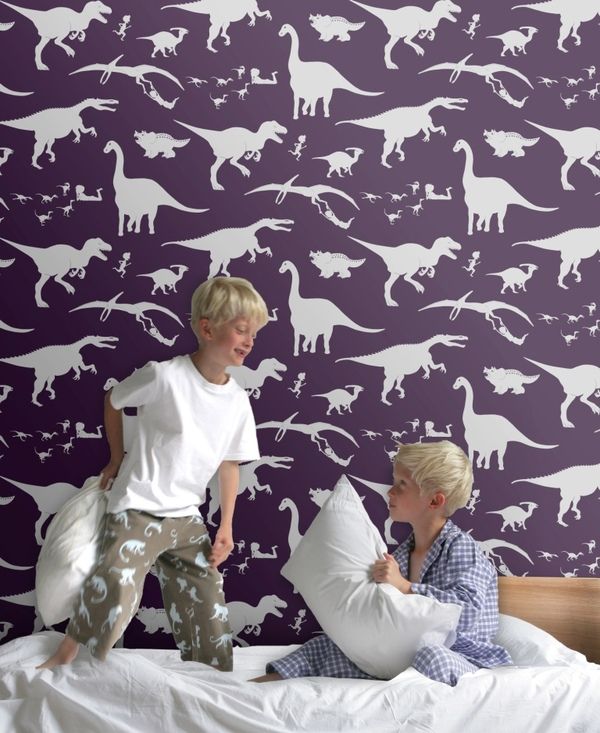 The wallpaper is available in three colour combinations and the design is also available as a fabric, which is ideal for making cushions, curtains blinds and beanbags.
See this product at Paperboy Wallpaper...
(We don't sell this product yet but sign up to our newsletter and we'll let you know if/when we do)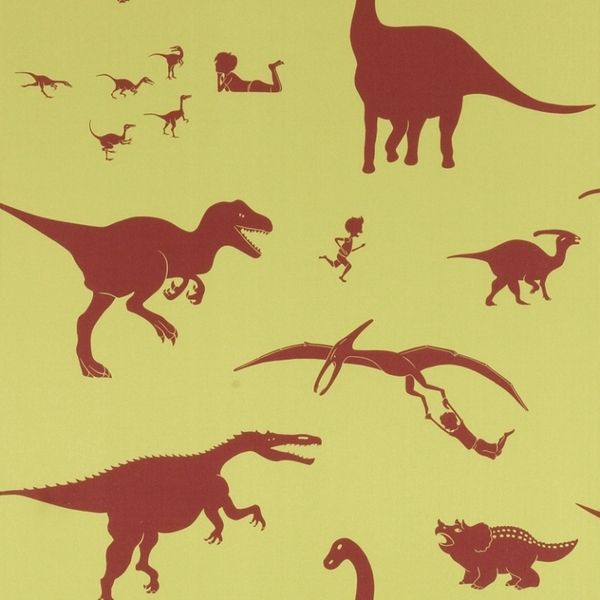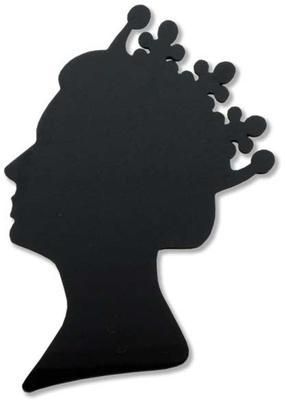 Give your coffee table a regal touch with these funky coasters. £24.99 for a set of six.
If you feel your home is less than palatial then why not invest in these quirky coasters? They come courtesy of Hunkydory Home and are ideal for adding interest to a retro coffee table.
These laser-cut coasters are made from acrylic, which means they're super hard-wearing too and featuring the Queen's head is the perfect way to add some tongue-in-cheek humour to your home.
And if you're a bit of a royalist or just want to feel like a Queen or King for the day, you could also team them with Hunkydory Home's Crown teapot.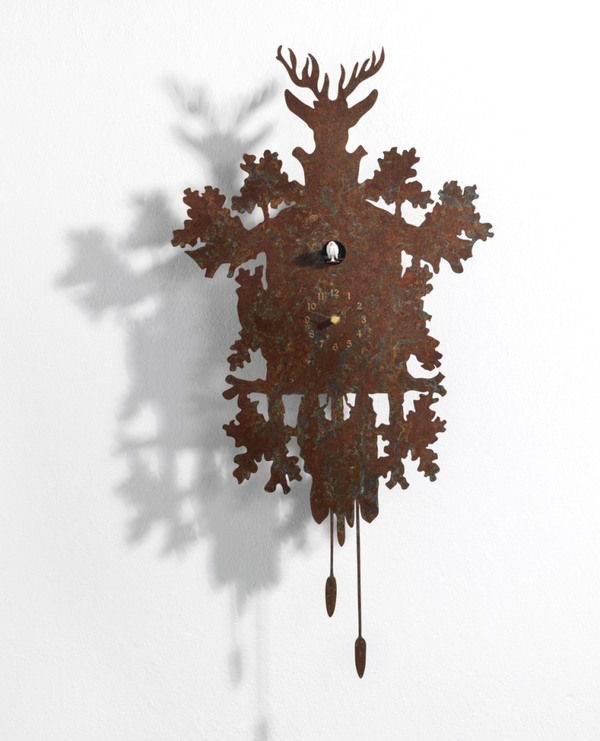 Revisit an old favourite with this super stylish cuckoo clock. £280.
Call me old fashioned, but I love cuckoo clocks. There's something strangely nostalgic and fascinating about them.
What I love most about them is the way the cuckoo pops out each hour to tweet (the original kind, not telling the world what he had for breakfast that day.)
But despite my love of them, I have to admit that on the whole they're not the most attractive things in the world.
Or so I thought, but that was before I stumbled across this one by Pascal Taraby available from Occa Home.
This intricate design has been laser cut and finished with a rust effect which puts it head and shoulders above the traditional clocks in the style stakes. Perfect for adding interest to a plain wall (and of course keeping an eye on the time), this clock has just jumped to the top of our wish list.
See this product at Occa Home...
(We don't sell this product yet but sign up to our newsletter and we'll let you know if/when we do)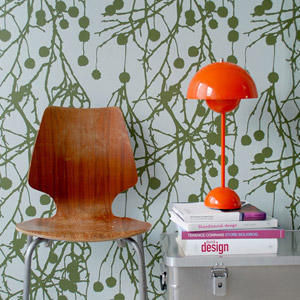 Give your walls something to shout about with this graphic print wallpaper from 95% Danish. £95.
We love wallpaper at Furnish and often have trouble trying to decide on our favourite ones. It seems everyone from high end designers to high street stores and everyone in between has a wallpaper range. There are stripes, florals and graphic prints, dramatic, quirky and romantic prints so much so, you can become dizzy just looking at them all!
One of our favourites is this design from 95% Danish.
Tree Bomb, designed by Trina Andersen, is a nature-inspired, retro design which is perfect for adding bold pattern and colour to plain walls.
Try using it on one wall to add depth to any room or if you're feeling especially bold, use it on all four!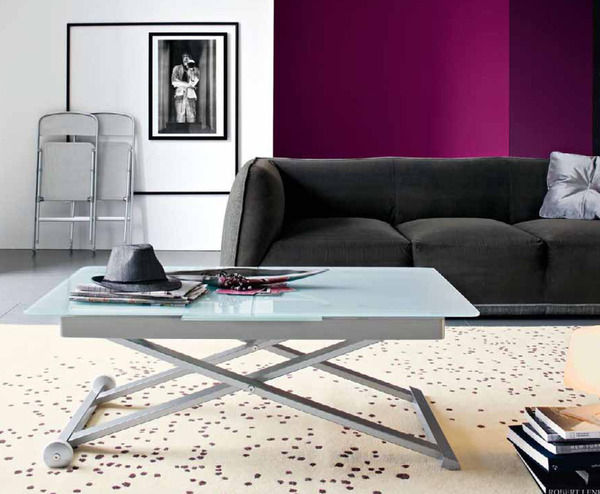 Invest in this stylish, multi-purpose item of furniture. £779.
With homes getting smaller, multifunctional furniture is a must. (Unless you're super rich and live in a Hampstead mansion.)
Sofas that turn into beds, stools that double up as a step ladder – we thought we'd seen it all until we came across this item of furniture.
The Eleven table by Calligaris available from OneDeko has certainly impressed us by the way it cleverly turns itself from retro coffee table to dining table and vice versa. Ideal if you're short on space or just want to wow your guests with its ingenuity, the Eleven is a must have for any home.
Available in Red, Frosted or Coffee, this glass table isn't just clever, it's super stylish too and will look great in a contemporary setting. Team it with folding chairs to carry on the space-saving theme.
See this product at OneDeko...
(We don't sell this item yet but sign up to our newsletter and we'll let you know if/when we do)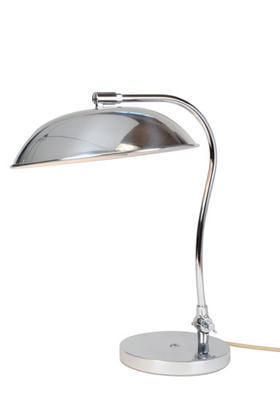 Don't be left in the dark with this sleek table lamp from Original BTC. £251.85.
You've probably noticed this and we hate to state the obvious, but it gets dark around about 4.30 in the afternoon at the moment. And while autumn is one of our favourite seasons (what better excuse to stay in, get cosy and be surrounded by all the fab things you have in your home) the dark, long nights make seeing a little tricky.
We're assuming you've got your lighting sorted out by now, but if you haven't then don't panic as Original BTC are on hand to solve all your lighting problems.
From simple floor lamps to retro-inspired pendant lamps, they've got the lot making them one of the most stylish lighting companies around.
Our pick from them at the moment is the fab Hugo table lamp. Available in White, Cream, Black, Red and Polished Aluminium, Hugo works equally as well as a table lamp as for a desk. We love its sleek curves and retro-styling, and especially love the white table lamp and black table lamp versions.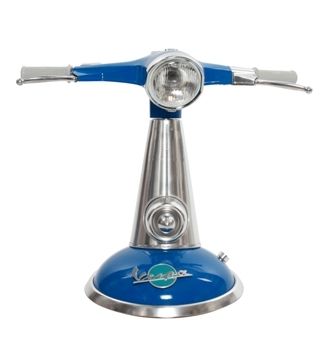 Get some retro Italian styling in your home with this funky lamp from Eco Age. £1,100.
Ever fancied being a Mod but somewhat missed the boat? Well, never fear because even if you didn't get the parka, Vespa and missed the chance to fight some rockers on Brighton Beach, you can still buy into the fashion.
While having a nose around one of our favourite eco websites, Eco Age, we came across this quirky lamp. It's not a reproduction but actually made from the handle bars of an original Vespa with the headlamp providing the light.
We think it's rather cool and is guaranteed to be a real talking point in the home.
See this product at Eco Age...
(We don't sell this product yet but sign up to our newsletter and we'll let you know if/when we do)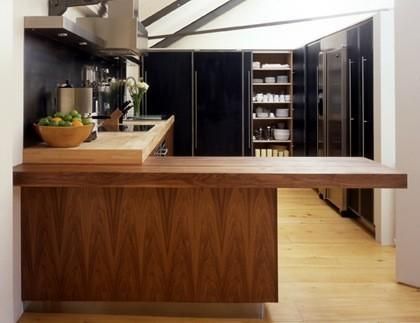 Unleash the professional chef in you with this gorgeous kitchen from Roundhouse.
Ok, so it may be a little late to start thinking about getting a new kitchen installed in time for Christmas, but if yours is leaving you feeling less than excited about cooking, perhaps this will make a good New Year gift to your home.
Roundhouse has lots of great, bespoke kitchens on offer that can be designed to fit your exact specification but we're really taken with this Urban & Sliding design.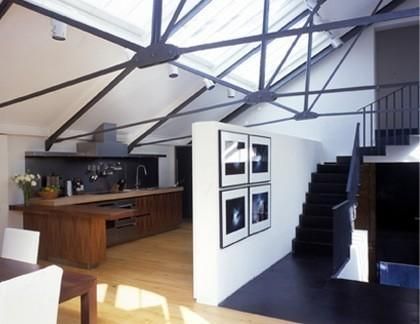 We love the combination of the use of Walnut and matt Black lacquer for the units, while the stainless steel accents make this kitchen a truly contemporary design that won't date.
And we love the extended worktop which doubles us as a mini breakfast bar and makes the perfect informal dining area if you're short on space.
So stop dreaming and start planning your dream kitchen, well once you've got all that Christmas shopping out of the way of course...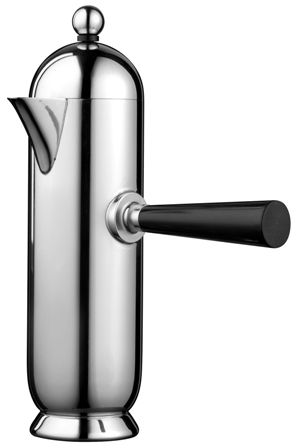 Make coffee time extra stylish with these gorgeous accessories. Prices start from £15.
We love collaborations at Furnish so were excited to learn that celebrated designer Nick Munro has launched a new range of designs with tea and coffee experts La Cafetière.
The Signature collection features coffee pots, teapots, sugar bowls and even a starfish-shaped tea strainer all in stainless steel.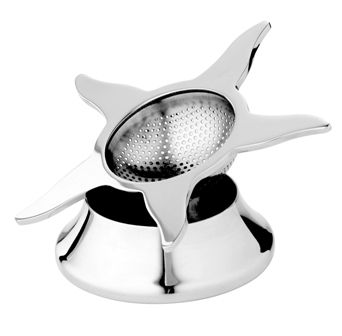 The collection has a definite nod towards Art Deco styling and will look fabulous either on your dining table, displayed on a vintage sideboard or in an elegant display cabinet. But don't just display it; use it! And resurrect the trend for afternoon tea in your own home.
Just don't forget the cake and sarnies...
See this product at La Cafetière...
(We don't sell this product yet but sign up to our newsletter and we'll let you know if/when we do)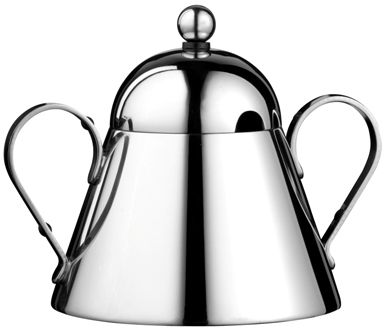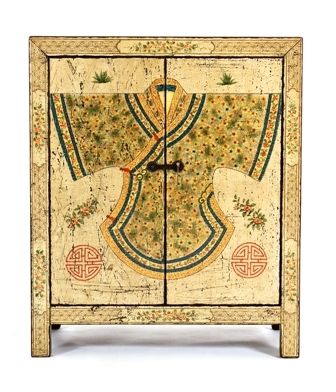 Get some Eastern style in your home with this decorative cabinet. £1,150.
We have to be honest and say that some Oriental furniture can be a little bit naff. But that's certainly not the case when it comes to the range on offer from Orchid Furniture, because their collection is simply stunning.
They've got every room in the house covered from beautifully stylish beds to elegant dining furniture, but what really caught our eye are these gorgeous Kimono cabinets.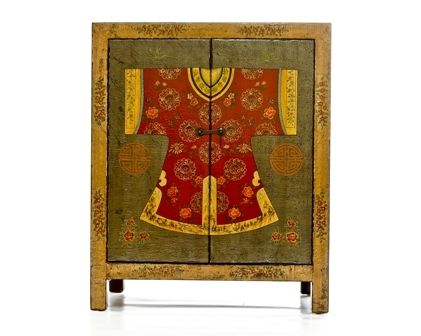 Available in six different designs, each cabinet has been lovingly restored and finished with a hand-painted kimono design.
We think they're really beautiful and will make a welcome addition to your living or dining room or anywhere you need to stash clutter away from prying eyes!
See this product at Orchid Furniture...
(We don't sell this product yet but sign up to our newsletter and we'll let you know if/when we do)