Features: Kitchen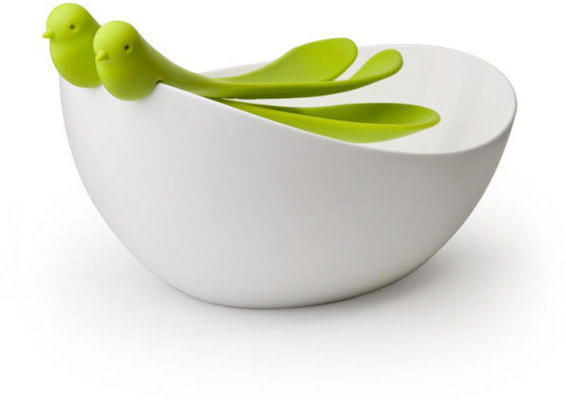 Serve your salad stylishly with this Sparrow Salad Bowl and Servers from Folly, £29.95.
With spring almost definitely sprung and, dare I say it, summer not far behind, it's time to put away your casseroles and slow cookers and start embracing delicious salads.
And, while I need no excuse to buy something new for the home, this has given me the perfect opportunity to start looking for a new salad bowl (leapfrogging all the more mundane things such as steam mops and washing lines to the top of my shopping list).
This Sparrow Salad Bowl and Servers is the ideal choice. Generous enough to hold salad for a weekday supper, the salad servers have been designed to look like the cutest of sparrows with their tails acting as fork and spoon. How clever is that?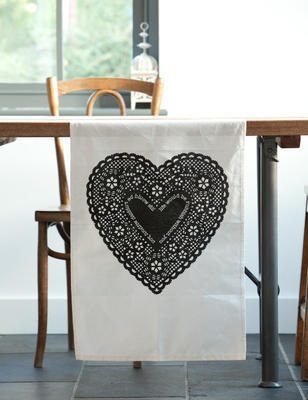 Put your heart into washing up with the Life Would Be Rubbish Without You Tea Towel from Rose & Grey, £11.50.
Now I have a dishwasher (smug or what?), washing up isn't as much of an issue as it used to be for me.
But this gorgeous Life Would Be Rubbish Without You Tea Towel from Rose & Grey almost (almost, mind you) has me reaching for the Marigolds again.
It features a sweet doily-style, heart-shaped design and will add some instant prettiness to your kitchen.
And while I can't promise it will make your nearest and dearest do the dishes, it might make them a bit more enthusiastic.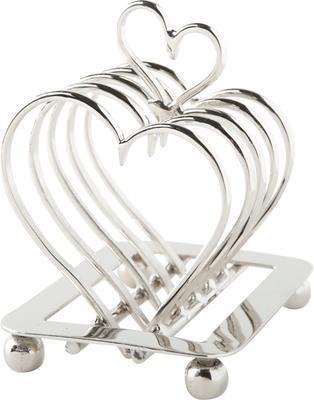 Enjoy a hearty breakfast with this Culinary Concepts Amore Heart Toast Rack from John Lewis, £29.50.
Valentine's Day may have been and gone, but that doesn't mean you can't still show that special someone that you love them, by treating them to breakfast in bed.
And, while a vase with a single rose might be a bit naff, this Culinary Concepts Amore Heart Toast Rack from John Lewis is anything but.
Ideal for giving a loved one a perfect start to the day, it will turn the humble round of toast into something a little more special.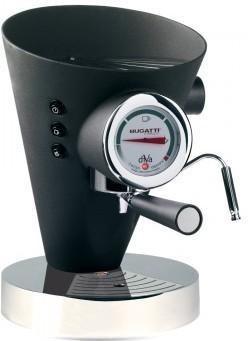 Give the coffee lover in your life the ultimate gift with this Bugatti Diva Coffee Machine from Amara Living, from £525.
Some people are as serious about coffee as others are about religion, politics and football.
If your loved one is a coffee aficionado, then the perfect gift for them this Christmas is undoubtedly the Bugatti Diva Coffee Machine from Amara Living.
Super stylish, the Diva Coffee Machine is also available in chrome (£570) and is perfect for making everything from espressos and macchiatos to lattes.
Not only that, but it will add some great Italian style to any amateur barista's kitchen.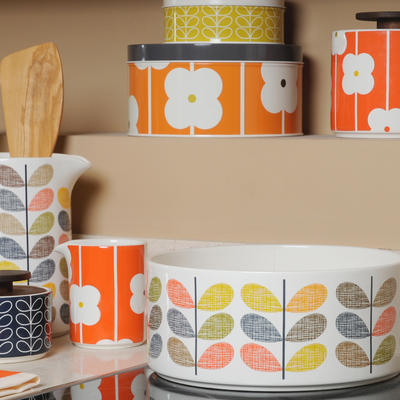 Yummy storage for your scrummy cakes with this Orla Kiely Set of 5 Round Cake Tins from Heal's, £35.
Whether it's for the Christmas cake itself, or for any other yummy Yuletide goodies, these pretty cake tins from Orla Kiely at Heal's are spot on.
In 5 different sizes, they conveniently fit inside each other when not in use.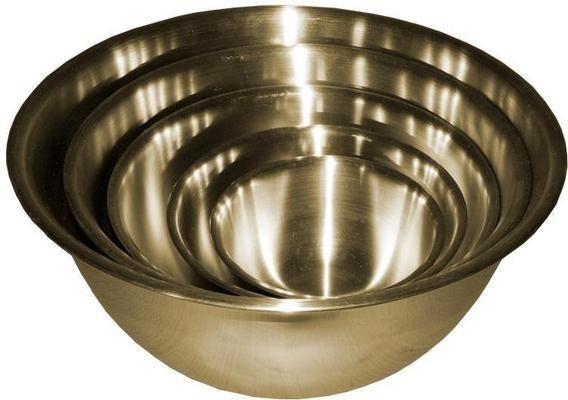 Get ready for Christmas baking with this Stainless Steel Mixing Bowl Set from Summerill & Bishop, £35.50.
Sunday 25th November is Stir up Sunday.
The last Sunday before Advent, this is traditionally the day to make the Christmas pudding, with the whole family joining in and giving the mix a good stir.
But, whether it's for mixing the pud, making mince pies, or simply whisking up eggs for Christmas morning, this Stainless Steel Mixing Bowl Set will do the job perfectly.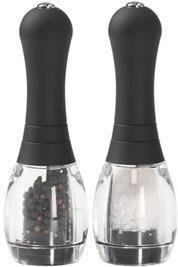 Strike it lucky with the Skittles Salt & Pepper Mills Gift Set from Heal's, £26.
My son and I had a great day yesterday, going bowling with a couple of his school friends.
But I am feeling rather guilty as, despite playing against three 5 year olds, I was my normal competitive self, actually winning both games. (In my defence, they had the barriers up and it was kinda hard to miss!)
So, with a nod to our ten pin fun, here we have a set of funky skittle-shaped salt and pepper mills from Heal's.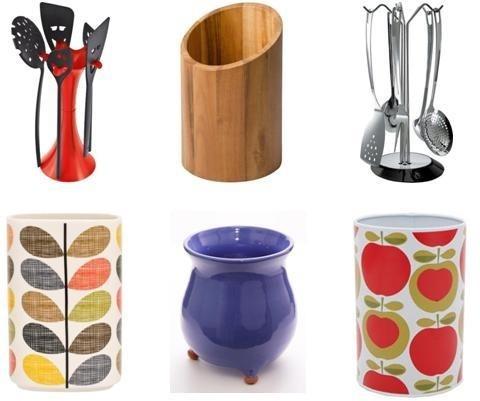 Be whisked away with our pick of the best Utensil Sets and Holders.
Not known for being the most exciting things in the kitchen, utensils are, however, necessary to help us whip up our culinary delights. As, of course, is somewhere gorgeous to store them.
Here we have two sets of utensils with stands: the smiley Koziol Utensil Stand and the Bugatti Black Utensil Set, both from Gifts with Style, and four stylish holders.
Clockwise from top left: Koziol Utensil Stand from Gifts with Style, £31.95; Raymond Blanc by Anolon Utensil Pot from John Lewis, £12.50; Bugatti Black Utensil Set from Gifts with Style, £84.95; Typhoon Apple Heart Utensil Pot from Red Candy, £9.90; Azur Earthenware Kitchen Utensil Pot from JasmineWay, £30; Orla Kiely Utensils Pot from Graham & Green, £20.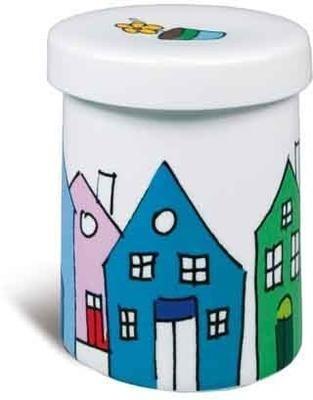 Make your storage stylish with the Porcelain Jar Little Village from JasmineWay, £18.
How is it that everyone has a cupboard overflowing with Tupperware?
I don't know anyone who doesn't have such a cupboard where you have to stand with your arms ready to catch any falling plastic boxes as you open the door.
And it's a shame as, useful though Tupperware undoubtedly is, there is a huge range of kitchen storage containers that do the job just as well, yet with a touch more style.
A great example is this Porcelain Jar Little Village, one of a range of gorgeous porcelain storage jars by Stefanie Keppler and Ingo Fremer, all available from JasmineWay.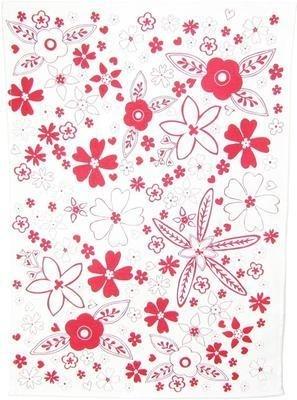 Add pretty florals to your kitchen with the Flowers Tea Towel from Delve, £13.
Tea towels are not, normally, the most stylish things to be found in a kitchen, often being at one of two extremes: rather boring or jokingly naff.
But here at Furnish we have a huge range of fabulous tea towels including this Flowers Tea Towel from Delve. Far from boring, it is beautifully decorated with red flowers, and would look blooming gorgeous in any kitchen.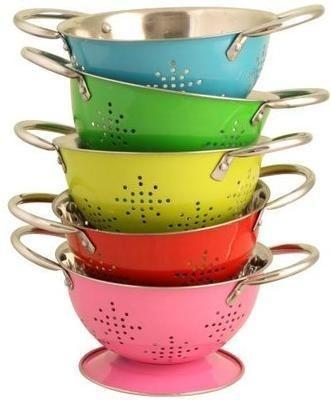 Brighten up your kitchen with a Mini Metal Colander from The Contemporary Home, £4.99.
It's not that long ago that kitchen utensils came in just one or two varieties.
Over the past few years, however, colourful versions have taken over with all types of utensils, from slotted spoons and spatulas, to nested containers and measuring spoons, to chopping boards and colanders, all now available in vibrant, funky shades.
I particularly like these cute Mini Metal Colanders, available in blue, emerald green, lime green, pink and red, perfect for adding a touch of colour to your kitchen.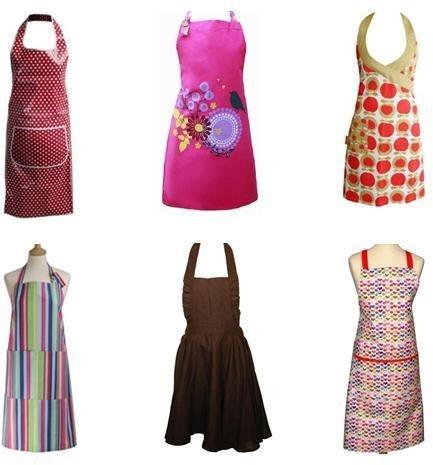 Keep your clothes clean with this selection of gorgeous aprons.
I love baking. In particular baking cakes. And, even if I say so myself, they normally taste pretty good.
However… they normally look pretty bad.
I just don't understand how people can make regular-shaped cakes, pipe beautifully, or make dainty decorations. My cakes tend to look as though a 5 year old made them (although my 5 year old makes a better job of it than I do!)
And if my cakes look a mess, you should see the state of me after baking, with flour and cake mix everywhere.
Fortunately, Furnish has some gorgeous aprons to help protect my clothes, and here is a selection of my faves.
Clockwise from top left: Retro spotted red apron from Lover's lounge, £13.50; Love Bird Apron from MoreVibrant, £14.99; Typhoon Apple Heart Apron from Red Candy, £11.50; Apron Sweetie Love by Ella Doran from Heal's, £25; Black Frilly Apron, Adult from Summerill & Bishop, £95; Brights Barcode Stripe Apron from Heal's, £18.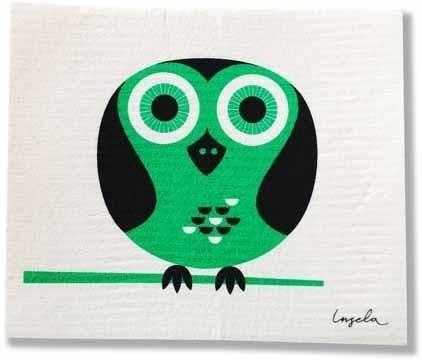 Bring a smile to washing up with these cute Ingela Arrhenius Dishcloths from Hunkydory Home, £3.75 each.
Nobody likes doing the dishes. It is one of the more tedious domestic chores. So anything which makes it more fun is to be welcomed.
Hunkydory Home has three fabulous dishcloths by Ingela Arrhenius, all perfect for making this humdrum activity a good deal less so.
We have the owl.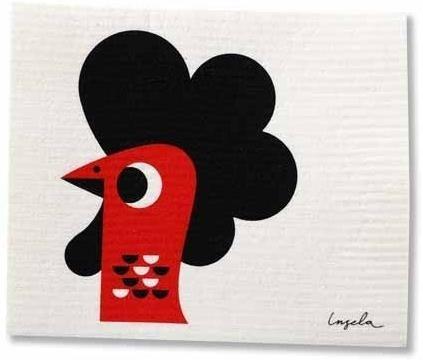 And the hen.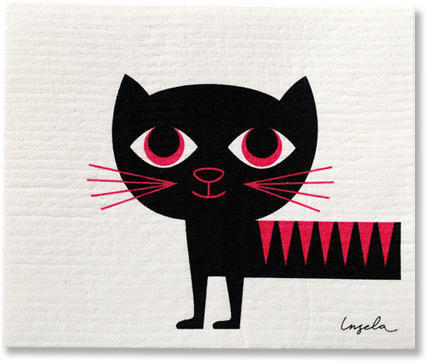 And the cat.
I think I'll have one of each please!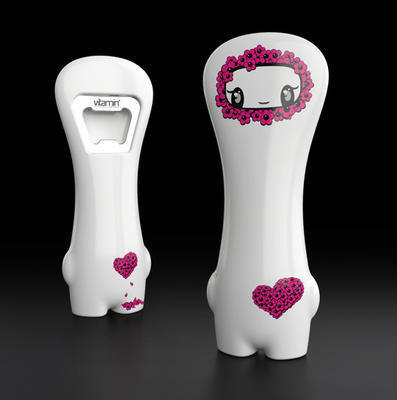 Bottoms up with the Blossom Bottle Opener from Vitamin, £16.
There are few things nicer on a hot summer's day (!!!) than an ice cold beer.
And there can be few bottle openers nicer than this Blossom Bottle Opener from Vitamin with its extremely sweet face and even sweeter heart.
Cheers!
Keep your teapot cosy with the Raspberry Tea Cosy from Hunkydory Home, £15.
My son and I are very excited to be going fruit picking soon for the first time with some of his friends.
He is most looking forward to picking strawberries (and more importantly eating them), whilst it's raspberries which do it for me.
And if they do it for you too, you'll love this rather wonderful Raspberry Tea Cosy from Hunkydory Home.
In old-style crochet, it looks fun whilst keeping your teapot nice and toasty.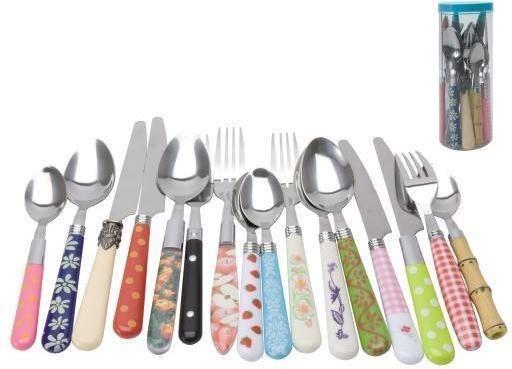 Get perfectly mismatched knives and forks with the Eclectic Cutlery Set from The Contemporary Home, £29.99.
Much as I like a perfect canteen of bright and shiny stainless steel cutlery, I love it when I visit my Mum and get to use her total mish mash of interesting old knives and forks.
The rather wonderful Eclectic Cutlery Set is also bright and shiny, yet you can pretend that you have searched high and low for just the right spotty knife not to go with just the right gingham fork.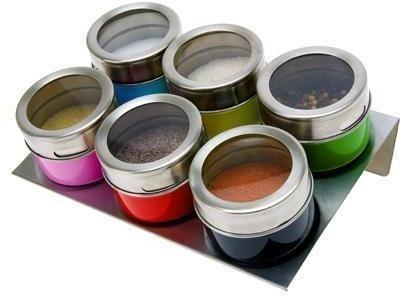 Spice up your life (every boy and every girl) with the Magnetic Multicoloured Spice Jars from The Contemporary Home, £19.99.
Spices work wonders at livening up a meal, and I love using them in my cooking.
Whether it's spiking cloves into ham, giving pungency to lamb with some cumin, or using cardamom to add a sweet-spice flavour to curry, I can't be without my spices.
And no longer are spice fans restricted to wall-hung pine cupboards to store them. These 6 brightly coloured stainless steel Magnetic Multicoloured Spice Jars look fab, whilst clearly showing off the goodies within.
Make the perfect cup of char with our pick of the best teapots.
I love a cup of tea. I just can't get started with my day until I've had a nice, hot cup of Assam.
Whichever variety is your fave – be it Darjeeling, Rooibos, mint or good old English Breakfast – I always think a proper cup of tea needs to be made in a proper teapot.
The retro Sagaform Blossom Teapot is funky and colourful or, if you're looking for something a tad more unusual, the Sea Urchin Teapot is just that – a teapot shaped like a sea urchin.
If you prefer a more traditional look, the Felicity Teapot Burleigh with its small blue flowers is traditional English, whilst the Typhoon Ching He Huang Teapot with Infuser is a modern take on a traditional Chinese design.
(Clockwise from top) Sea Urchin Teapot from OKA, £22, Folklore Enamel Teapot | Wild and Wolf from Bloomsbury, £14.95, Felicity Teapot Burleigh from Liberty, £35, Sagaform Blossom Teapot from A White Room, £24.95, My Tea Teapot – Black from 95% Danish, £50, Typhoon Ching He Huang Teapot with Infuser from Heal's, £15.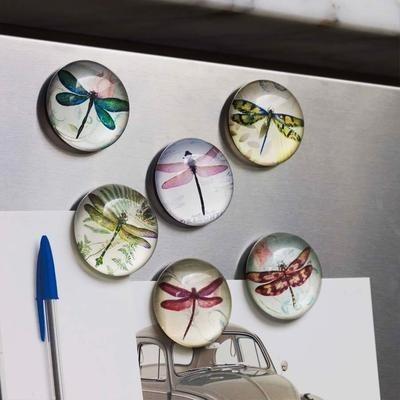 Bring the outdoors indoors with this Set of 6 Dragonfly Magnets from Graham & Green, £12.95.
As Mum to a 5 year old boy, I have had to get used to bugs. (He does have a bit of a thing for caterpillars.) And, whilst I'm generally ok with them outdoors, I'd rather not have them in my home.
Until now!
In muted colours, these 6 dragonfly magnets look gorgeous whilst holding your shopping lists, cards and reminders in place on your fridge door.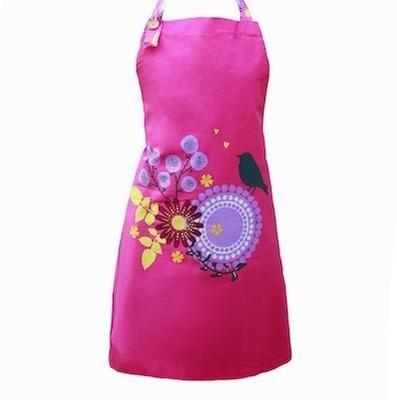 Keep clean as a whistle with the pretty Love Bird Apron from MoreVibrant, £14.99.
I love cooking. Whether it's quick stir fries or slow roasts; British cuisine or something a little further far-flung; chilled salads or hot curries.
But whatever is on the menu, you can be sure I will end up with some of it on my clothes – I just don't seem to be able to help myself!
The Love Bird Apron from MoreVibrant is just the thing I need. Bright and colourful, with a cute love bird design, it manages to do its job of keeping clothes clean whilst looking oh, so pretty.