Features: Dining

Enjoy a peaceful cup of tea with this Tea for One Pot, £33.
Whether you favour a cup of tea first thing in the morning or afternoon tea is more your style, a gorgeous tea pot adds a certain je ne sais quoi to the whole experience.
We have all sorts of tea pots here at Furnish from classic to contemporary, pretty to plain which means there's something to suit every style.
My favourite is this delightful Tea for One Pot by JasmineWay. Featuring a delightful blackbird print, this comprises both tea pot and cup, and is ideal for a solitary, peaceful cup of char.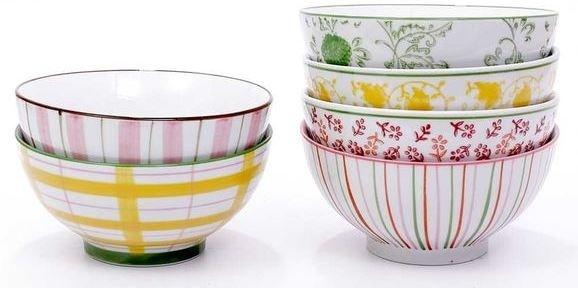 Add some pattern and colour with this Set of 6 Capri Pastel Bowls, £58.
I love little bowls and have a cupboard stashed full of them. So much so that, when I recently showed my other half some new ones to add the collection, he sighed so loudly I'm sure the neighbours heard.
Regardless of that, I've decided to go ahead and buy these gorgeous Capri Pastel Bowls by JasmineWay.
Coming as a set of six differently patterned bowls, these are on-trend and are sure to add a splash of colour wherever you use them.
Perfect for everything from cereal to soup, these bowls will work especially well for ice-cream in the summer.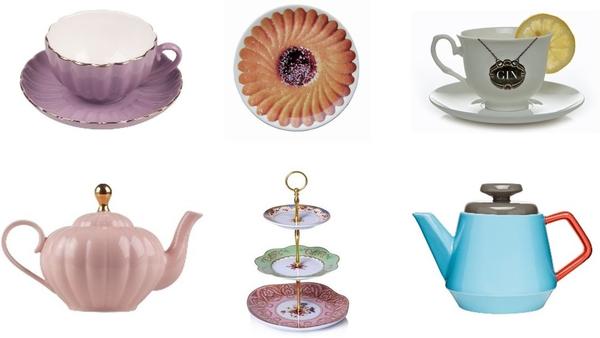 Brighten up your day with our pick of the best afternoon tea essentials around.
Nothing says true decadence like breaking for afternoon tea.
And we're talking proper afternoon tea here; not a quick cuppa and a soggy biscuit, but gorgeous cakes served on real china and sandwiches so dainty you will always need more than two.
Traditionalists will love the 3 Tier Cake Stand in Vintage Regency Style by Fields of Blue which works perfectly with the Belle Teapot and Teacup and Saucer to create the prettiest of tea sets.
Meanwhile fans of a more contemporary style will love this Biscuit Plate and G 'n' Tea Teacup and Saucer by Lifestylebazaar which, when teamed with this eye-catching Pop Tea/Coffee Pot by Design My World, make for a fun afternoon tea.
What's your favourite? Classic or contemporary?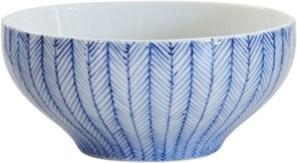 Add some pattern to your dining with this Herringbone Bowl, from £5.50.
I've always been utterly fascinated by the herringbone pattern which I'm pretty sure stems from sitting for hours in boring assemblies at primary school wondering how they got the parquet flooring to look so perfect. I should have known back then that I'd end up writing about interiors when I grew up.
This gorgeous Herringbone Bowl by ALSO Home offers a great way to add some pattern and colour to your kitchen and dining table.
Painted in a vivid blue, these are available in two sizes and are ideal for cereal, soup, salad and pasta.
And if herringbone isn't your thing, then there are spots and both wide and fine stripes available too.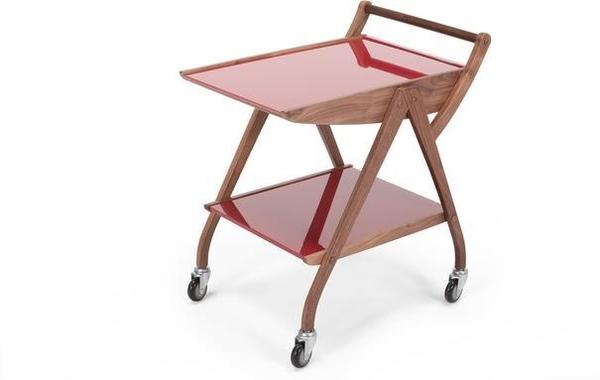 Enjoy some retro style with this Fonteyn Drinks Trolley, from £239.
Regular readers will know I'm a big fan of occasional furniture and, at the moment, I have my eyes on this rather fabulous Fonteyn Drinks Trolley by made.com.
Deliciously retro, this Steuart Padwick piece has got Mad Men style written all over it.
Sadly, I don't host enough cocktail parties to warrant a drinks trolley but this would also be a fab alternative as a kitchen trolley. Available in walnut with red, or oak with blue accents, this simple yet luxurious trolley has handy wheels which make it both beautiful and practical.
Add beautiful, bright colour to your dining table with a Guzzini Aqua Large Rectangle Placemat, £17.
Placemats are one of life's necessities – well they are if you don't want burnt dining tables – but that doesn't mean they have to be dull and boring.
We have a huge range of placemats to choose from here at Furnish whether you're looking for day-to-day use or for more special occasions.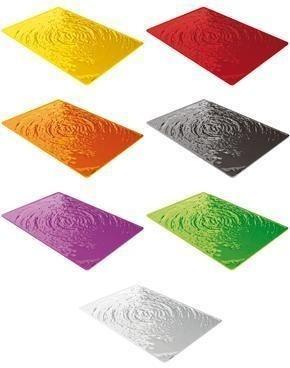 My favourites, by far, are these Guzzini Aqua Large Rectangle Rigid Placemats by Design 55. Available in a gorgeous array of bright shades, they are great for adding colour and texture to your dining table.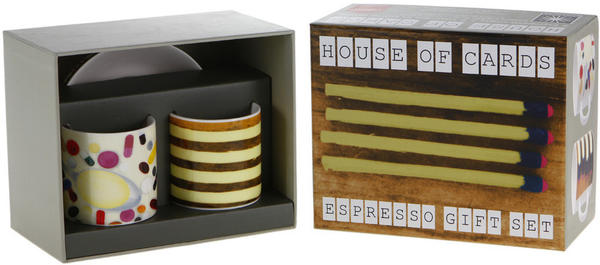 Enjoy your morning coffee with this Eames Matches and Pills Espresso Gift Set, £29.
Although the sun is starting to rise just that little bit earlier each morning, I still find it hard to get going each day without my morning espresso.
But with this gorgeous Eames Matches and Pills Espresso Gift Set by Amara Living, it's not just the caffeine that will put a spring in my step.
Comprising two stylish bone china espresso cups and saucers, it features the playful Eames Matches and Pills photographic designs, and comes in a lovely presentation box.
Perfect for any time of day.
(Also available in Eames' Buttons and Tape Measure design.)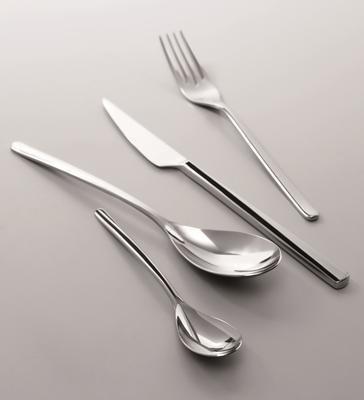 Create a stylish dining table with this Bugatti Sintesi Cutlery Set from Gifts with Style, £90.
Replacing your cutlery is a quick, easy and inexpensive way of revamping your dining table, and we have some great options here at Furnish for every style of dining room.
If you're looking for a really sleek look which is sure to impress your guests, then this Bugatti Sintesi Cutlery Set from Gifts with Style is just the ticket.
Designed by Italian design house Casa Bugatti, this elegant cutlery set will work well in both contemporary and classic schemes thanks to its timeless good looks.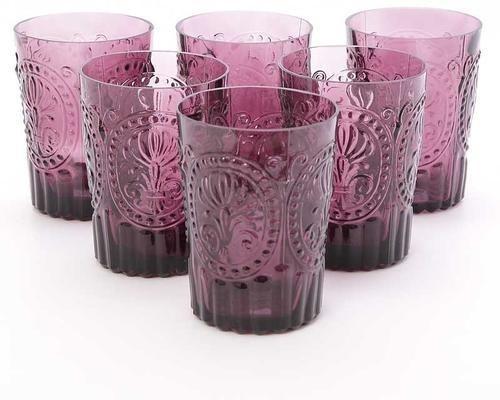 Brighten up your dining table with these Portuguese Handmade Purple Water Glasses from JasmineWay, £50.40.
One of my New Year's resolutions is to drink more water – something I'm pretty rubbish at doing.
So I've decided to invest in some pretty new water glasses to motivate me and ensure I'm getting my daily dose of H20.
We have some beautiful glass tumblers here at Furnish, but it's these Portuguese Handmade Purple Water Glasses from JasmineWay that have really caught my eye.
They've been pressed by hand using a traditional mould, and their vibrant colour means they'll make drinking water far more glamorous.
Perfect for everyday use, they're also pretty enough to adorn your dining table at supper parties.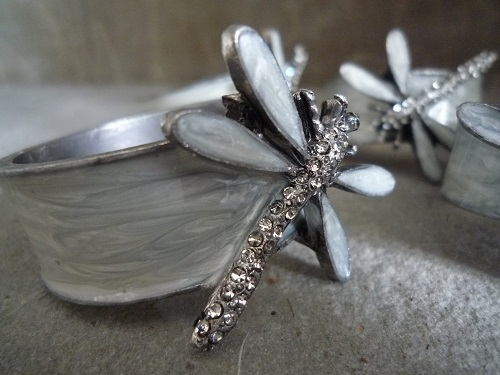 Create an elegant dinner table with these Dragonfly Napkin Rings from Daisy West, £19.95.
I'm not one for formal dining – even when entertaining friends I much prefer everyone tucking into one massive pot rather than having lots of plates and fourteen different forks.
But every now and again, I like to pull out the stops, especially for a special occasion.
You don't see napkin rings that often any more but we have some gorgeous ones to choose from here at Furnish, and these Dragonfly Napkin Rings from Daisy West definitely make it worth investing in some proper linen napkins.
Each one features a delicate embellished dragonfly which is perfect for adding a touch of subtle glamour to your dining table.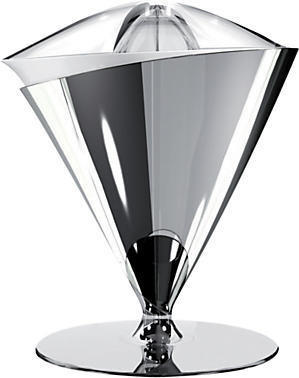 Get healthy in the New Year with this stylish Bugatti Vita Citrus Juicer from John Lewis, from £139.95.
So the New Year is almost upon us and that means you'll be surrounded by people telling you they're on a health kick – how they're going to go to the gym every night, how they definitely won't be eating chocolate ever again and so on and so forth.
Juicing is one recent health fad and I've had many a friend tell me just how amazing it is. So, that's it, I'm going on a juice diet on the 2nd January 2014.
Of course, I won't be getting just any old juicer, oh no, I need one that's really going to work and look stylish too.
Which is why I'm splashing out on this Bugatti Vita Citrus Juicer from John Lewis which is great for adding a touch of retro style to your kitchen.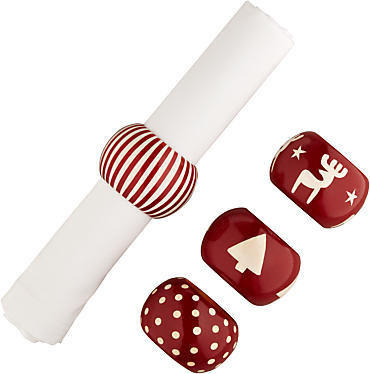 Give your Christmas table a Nordic touch with these Wooden Christmas Napkin Rings from John Lewis, £10.
Christmas is nearly here and, while I've been rather bad at buying presents, I've definitely got my ideas for decorating the house sorted and can't wait to get my tree up and looking amazing.
For me one of the most important parts of decorating the home for Christmas is getting the table ready for the main event. And, this year, I'm going for a Nordic look so the table is going to be all red and white with lots of wood.
These House Wooden Christmas Napkin Rings from John Lewis are just the ticket and will add the perfect finishing touch to the Christmas table.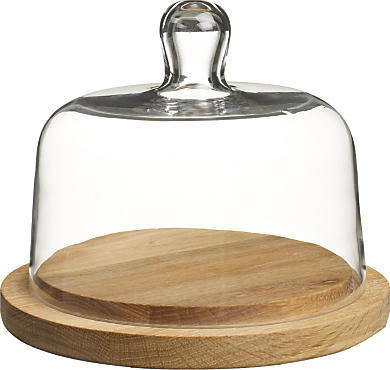 Eat your way through a mountain of cheese with this Sagaform Cheese Dome and Board from John Lewis, £35.
Not being a massive fan of turkey, I never really look forward to consuming the big bird at Christmas, but what I do look forward to is gorging myself silly on cheese.
From Gorgonzola to Brie, for me the festive period definitely isn't complete without having some delicious cheeses on hand to see you through from Christmas Eve to New Years Day. (And everyone knows cheese is the perfect hangover cure right?)
And what better way to display them than with this simple yet ever so stylish Sagaform Cheese Dome and Board from John Lewis.
Offering the perfect way to serve cheese at your dining table, the handy cover will ensure everything stays fresh and delicious.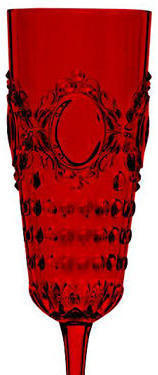 Toast the new year with these Baroque & Rock Champagne Flutes from Red Candy, £9.
I don't know about you, but I seem to have spent a lot of time recently wondering just where 2013 has gone. Now we're almost at the final furlong, my thoughts have turned to how I'm going to be celebrating the arrival of 2014.
Loving my house as much as I do, I've decided not to venture into London's West End and instead have a little soiree at home with some close friends.
Of course we'll be toasting 2014 in style but, as my friends can get a little raucous, I'm not keen on risking my favourite champagne flutes.
However, as fizz just doesn't taste the same in those funny little plastic glasses, I'm investing in these Baroque & Rock Champagne Flutes from Red Candy.
Sturdy yet elegant, these acrylic embossed glasses are great for any occasion where you want to keep your precious glasses safe and sound.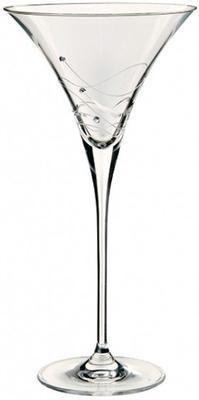 Say cheers in style with this set of two Diamante Martini Cocktail Glasses from Design 55, £39.99.
Party season is upon us and if you plan to hold a soiree or two over the Christmas period, an audit of your glassware is essential.
From wine glasses to elegant champagne flutes, we've got everything you need to get the party started.
And if you're thinking of hosting a sophisticated cocktail party, then a set of decent martini or cocktail glasses is essential.
I love this Set of two Diamante Martini Cocktail Glasses by Dartington Crystal from Design 55 which are embellished with crystals made from Swarovski elements. Now all you have to decide is if you want your martini shaken or stirred…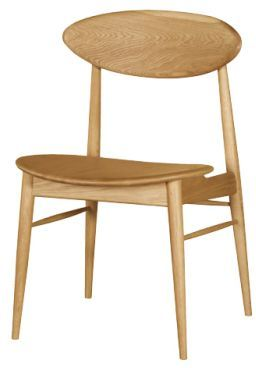 Give your Christmas a Skandi touch with this Stockholm Dining Chair from Lovers Lounge, £207.50.
Changing your dining chairs is a perfect way to give your dining room a new look with minimum fuss, and what better time of year to have a quick revamp than at Christmas.
We have some fantastic dining chairs here at Furnish from classic to contemporary but, given my love of Scandinavian furniture, I'm smitten with these Stockholm Dining Chairs from Lovers Lounge.
Crafted from oak, these simple, yet ever so stylish, chairs epitomise Scandinavian design and will add a sleek, contemporary look to your dining space.
Try teaming with the matching table or pair with a sleek, white gloss table for an eclectic look.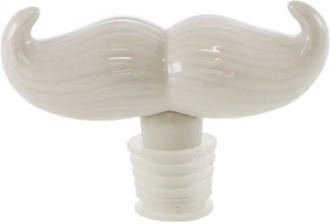 Give your drinks a quirky touch with this Jonathan Adler Moustache White Bottlestopper from Amara Living, £18.
It's that time of year when facial hair unexpectedly appears on your colleagues, friends and loved ones.
Yes, it's Movember, the annual charity fundraiser which welcomes, indeed positively encourages, moustaches.
Perfect for celebrating Movember in style, this cute Moustache White Bottlestopper from Amara Living is made from white glazed stoneware. Looks great while keeping your drinks fresh and fizzy.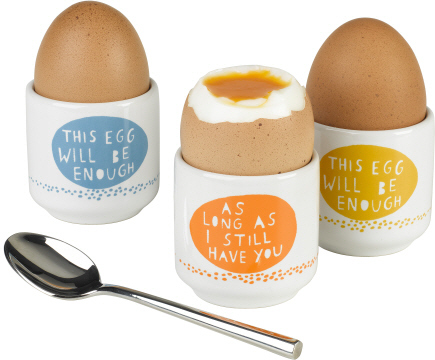 Brighten up breakfast with these Rob Ryan Egg Cups from Folly, £15.95.
Whether you like them hard or soft boiled, nothing beats an egg with soldiers for breakfast, and what better way to serve them than in a super cute egg cup?
We have some gorgeous egg cups here at Furnish from fun to funky, but one of our favourites is this set of Rob Ryan Egg Cups from Folly.
Available as a set of three, each one has a sweet motto and features Rob's distinctive and much celebrated paper cut designs.
Perfect for brightening up the breakfast table, they are also a great way to create an indulgent breakfast in bed.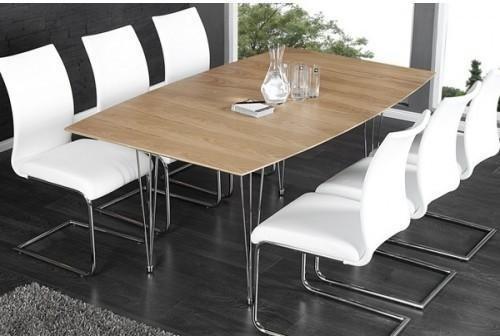 Create a sleek dining room with this Dante Extendable Walnut Dining Table from Neofurn, £493.43.
Finding the perfect dining table can be tricky. First you need to consider your space, then how big it needs to be and, finally, what style you want.
Thankfully, we have a huge range here on Furnish, from glass to stone, traditional to modern, so there's something to suit every style and budget.
One of my favourites is this Dante Extendable Walnut Dining Table from Neofurn which combines veneered walnut with sleek chromed steel.
The table can extend from 170cm to 270cm making it work in all sizes of room. Meanwhile, its understated looks would suit both classic and contemporary schemes and would look fantastic teamed with an eclectic mix of dining chairs.
Also available in white.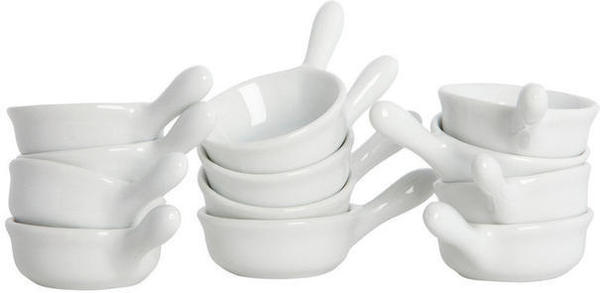 Get ready for the party season with these Dip Bowls from Art Star, £24.
While I'm not ready to say the big C word just yet, before we know it the carols will be playing and party season will be upon us, so it's good to be prepared.
If you're a seasoned entertainer, you'll know you can never have too many small serving dishes but why settle for boring old ramekins when you can have these sweet little Dip Bowls from Art Star.
Available as a set of 12, they have integrated handles making them perfect for everything from dips and sauces to nuts and olives.