It's our Interior Design Magazine!
The hottest interior design ideas, fab finds for the home and the latest in interiors trends. We're always looking for new finds, designers to feature or anything else lovely for the home, so if you've seen something gorgeous and would like it featured in our interior design magazine, please get in touch!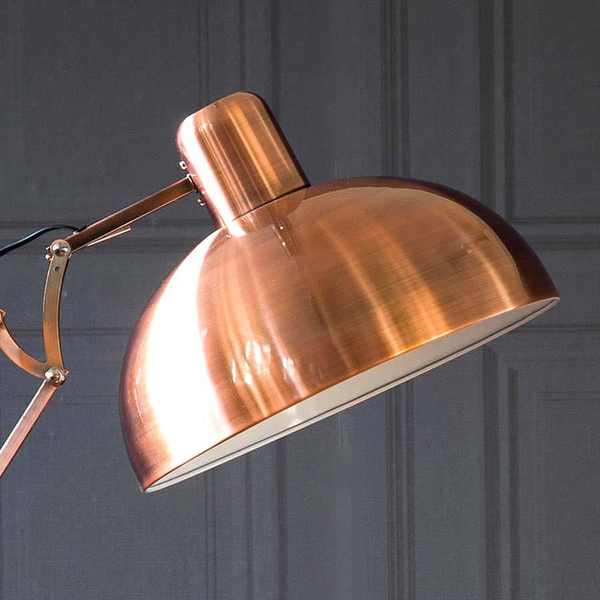 Keep dark nights at bay with this Copper Angled Floor Lamp, £180.
We might be heading towards spring, but the days are still short, which means it's essential you have all your lighting needs sorted.
We have a fantastic range of lights and lamps here at Furnish from classic table lamps to contemporary floor lamps, alongside funky chandeliers and pendants.
One of my favourites is this Copper Angled Floor Lamp by The French Bedroom Company. Simple, yet elegant in its design, it will bend and move to suit your needs.
Perfect for the living or bedroom, there's also a gold version available, so all styles and colours of room are catered for.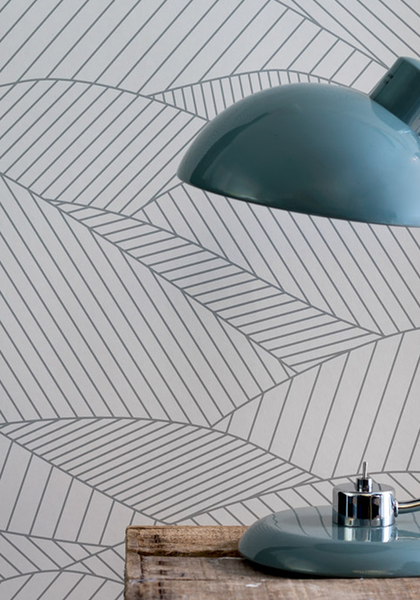 Refresh your walls with this stylish South Downs Wallpaper, £55.
While I rarely stray from my staple white emulsion, I've decided my bedroom needs a makeover and, this time, I'm turning to wallpaper.
After an age working my way through the fab wallpapers here at Furnish, I've chosen this South Downs Wallpaper in Heron Grey by BODIE and FOU not least because, on a clear day, I can see the South Downs from my bedroom window.
This graphic print has been created in a soft grey, which is perfect for my grey, white and yellow bedroom, and means I won't have to faff around changing bed linen and other soft furnishings.
Perfect for living and dining rooms too, this wallpaper is a good choice for wherever you want to create a statement without being overly bold.
(Also available in a gorgeous Sea Grey shade.)
Bring some factory chic to your home with our pick of the best industrial-style products around.
When it comes to interiors, the industrial trend shows no sign of abating.
I, for one, love it! There's something about bringing bashed-up, factory-style pieces into the home that just works. It shouldn't but it most definitely does.
From lighting to furniture, accessories to wallpaper, it's easy to inject this look into your home.
If you work from home, this Brooklyn Finest Industrial Desk With Drawers by Alexander and Pearl is a real statement piece perfect for a home office and, with 3 drawers, it's practical too.
Lighting is a huge part of this trend, and whether it's original or reproduction you're after, there's an amazing choice available. We like this Small Industrial Pendant in Lacquered Steel by Viva Lagoon. Taking inspiration from mid-century factory lighting, it would look fantastic in the kitchen or dining room.
Finally, what to do with your walls? The answer is splash out on Piet Boon's Concrete Wallpaper (CON-06 shown here) by BODIE and FOU. It doesn't come cheap but looks great and is perfect for completing the factory-cum-warehouse look.
Add some retro charm with this G Plan Vintage The Fifty Three Large Sofa, from £1,400.
Regular readers will know that I'm utterly obsessed with vintage G Plan furniture, and that moving into a 1970s townhouse a couple of years ago was the perfect excuse to buy as much as I could.
In my opinion, G Plan somewhat lost its way in the design stakes over the past couple of decades, but the good news is archive designs are starting to make a comeback.
A replica of a 1950s sofa, this G Plan Vintage The Fifty Three Large Sofa by John Lewis is such a convincing reproduction, it wouldn't look out of place in a vintage shop.
Available in a wide range of colours and fabrics I love this Festival Amber shade, which further enhances its retro vibe.
Spell it out in style with these Rusted Metal Letters.
Typography has been big news in interiors for quite some time now, and we have a great range of letter-inspired homewares available from art work to wall stickers.
My current favourites are these Rusted Metal Letters by Cachette.
Available in every letter of the alphabet, they are perfect for each room in the home from the hallway to the bathroom. Freestanding or wall hung, these vintage-style letters can be used as family initials, or to spell out words, names or whatever you like.
And best of all, they'll instantly give your scheme a bold, fresh look.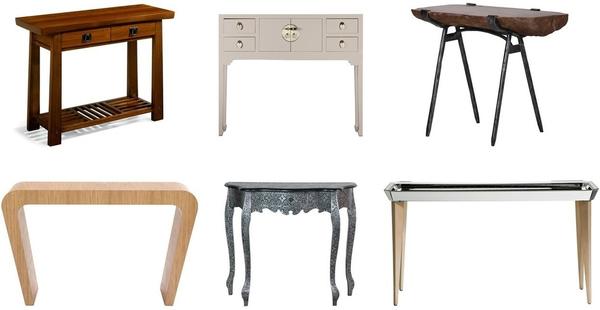 Keep your hallway tidy with our pick of the best console tables around.
A console table is an essential piece of hallway kit. A place to stash keys, post and other hallway paraphernalia, and here at Furnish we have all shapes and sizes to suit every space and style of home.
Working just as well in the bedroom as in the hallway, this Mirrored Tray Console Table by The French Bedroom Company is both stylish and practical. While those who need to be savvy with space will love this Small Black And Silver Console Table by Out There Interiors which is just 90cm wide and 40cm deep.
Meanwhile, if you prefer an oriental style, we have this Classic Chinese Console Table in Oyster Grey by The Nine Schools or the Asian Contemporary Small Console by Shimu to choose from, both of which should fit the bill perfectly.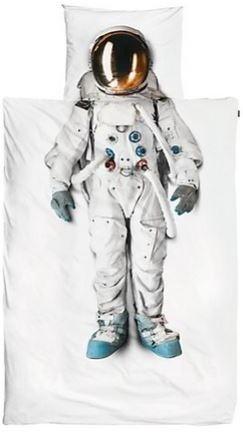 Make a kiddie's room complete with this Astronaut Duvet Cover and Pillowcase Set, £49.
So much of the stuff you see for kids' rooms is Disney focused – nothing wrong with that – it's just that there are plenty of options if you're looking for stylish alternatives for your little one's sleeping den.
We have a great range of kids' stuff here at Furnish from artwork to bed linen and furniture to wall stickers, all without a Disney prince or princess in sight.
One of my favourite finds is this Astronaut Single Duvet Cover and Pillowcase Set by Snurk at John Lewis.
Perfect for future space explorers, kids will love this humorous set while stylish parents can rest assured they're not compromising on style.
Go romantic with your artwork with this Print Typewriter.
While Valentine's Day is still quite a while away, it's never too soon to start planning. I don't like schmaltzy presents so I'm already on the look out for what to buy the other half.
Given he was a writer for a long time, I'm smitten with this Print Typewriter by Cachette.
Simple, yet ever so elegant, it features an old fashioned typewriter, with the typed message "Hello dear, just needed to tell you I love you".
A perfect gift for someone who isn't into all the hearts and flowers stuff, this would also be a great present for a close friend or relative.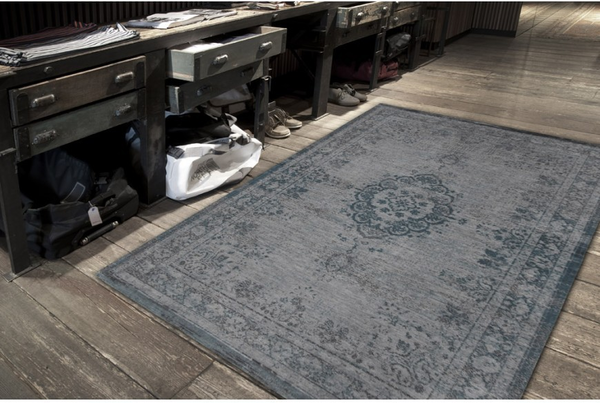 Add warmth and pattern to your floors with this Madaillon Rug, from £90.
Rugs are one of my favourite accessories when it comes to the home. Perfect for everything from covering up one too many red wine stains to keeping your floors warm and cosy – they're also great for adding pattern and texture.
This Madallion Rug (in Grey Turquoise) by Naken Interiors has just made it to the top of my wish list and is absolutely perfect for my living room.
Inspired by traditional Persian designs, it has been given a contemporary twist thanks to its colour palette.
Great for the bedroom and living room, use this rug as the basis for your colour scheme and accesorise with turquoise and grey vases, cushions or throws to bring your look together.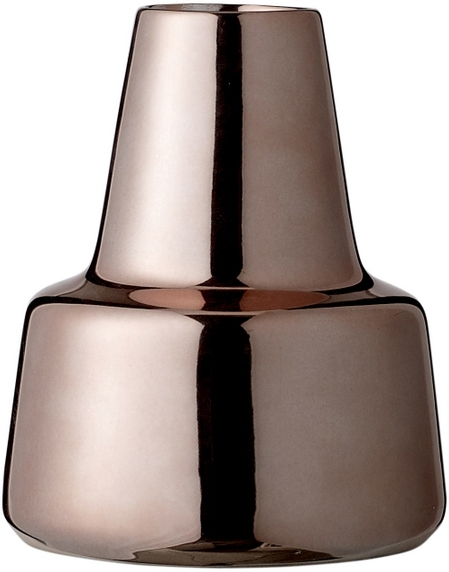 Display early spring blooms beautifully with this Bloomingville Porcelain Copper Vase, £45.
Regular readers will know that I'm utterly obsessed with having fresh flowers in the home. It's one of my indulgences that I treat myself to a fresh bunch every week.
To make it affordable, I always opt for flowers which are in season, and I can't wait to get my hands on the early spring blooms.
To celebrate a new season being on the horizon, I've decided to treat myself to a new vase and have fallen for this Bloomingville Porcelain Copper Vase by Viva Lagoon.
Beautifully sculptural and tapping into the copper trend, this simple yet striking vase will look equally as good empty.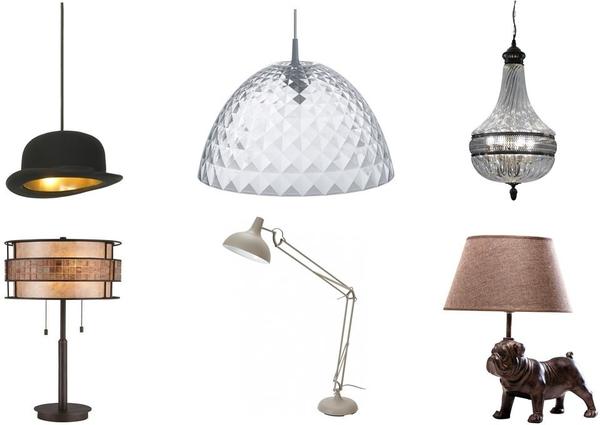 Super savings in our winter sale with these discounted lights.
Our sale is still on and we have hundreds of lighting items greatly reduced.
If it's a table lamp you're after, then how about this stylish Quoizel Laguna Table Lamp by Fields of Blue with its unusual tiled band, or this fun and funky Petit Bouledogue Table Lamp by The French Bedroom Company which is certain to be a talking point in any room.
We have a wide range of pendant lights and chandeliers currently discounted, such as this iconic Jeeves lamp shade by Innermost at Loopy-lu (matching wall lamp and table lamp also available), and this luxurious Diana Glass Teardrop Chandelier (Small) by Alexander and Pearl.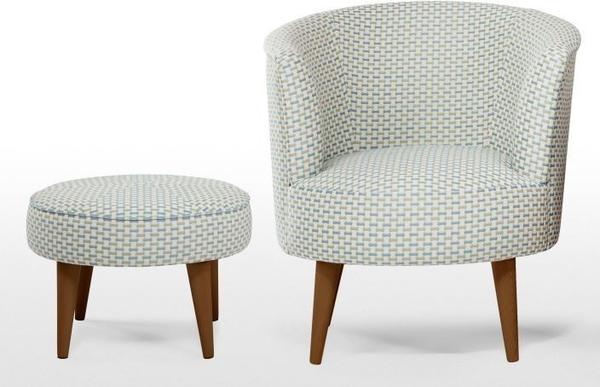 Have a well-deserved rest with this Lulu Footstool, £179.
Despite not being sure about buying a footstool when I moved into my new home over two years ago, now I wouldn't be without it.
My fears of not having enough room for it or it making the living room feel too crowded were absolutely unfounded – instead of a hindrance, it's been a godsend whether for putting my feet up after a hard day to providing extra seating when the house is bursting with guests.
We have all types of of ottomans and footstools here at Furnish, whether you're looking for classic or contemporary, funky or plain, but my pick is this Lulu Footstool by made.com.
Mid-century modern in style and available in a range of fabrics, this simple footstool will fit into almost any scheme.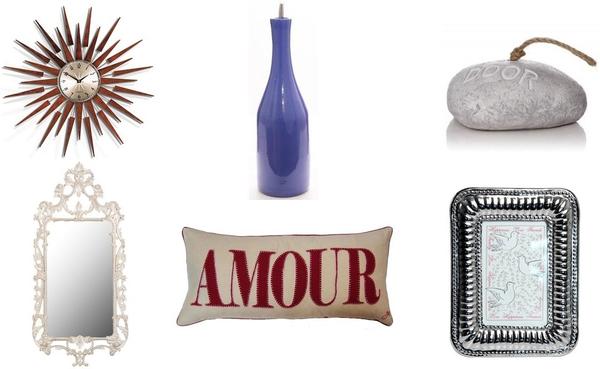 More great savings to be had with these gorgeous home accessories.
We have loads of wonderful home accessories to liven up your interior, and all of those shown here are currently offered with some fantastic reductions.
This Newgate Pluto Wall Clock by Red Candy manages to provide both art and functionality with its stylish design, while this Delphine French Mirror by The French Bedroom Company would look great on any wall.
For romantics everywhere this True Amour Cushion, also by The French Bedroom Company will suit all styles of room, while this gorgeous little Edwardian Picture Frame by Out There Interiors is a bargain at only £10.
See all Winter sale - home accessories.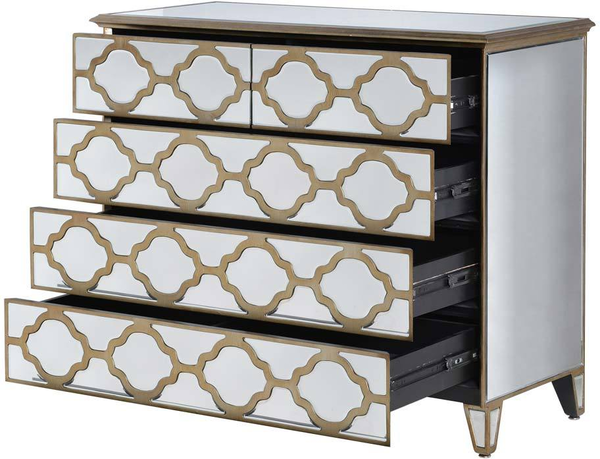 Add some subtle bling to your bedroom with this Alameda Chest of Drawers, £845.
While I prefer my interiors plain and simple, I cannot resist the odd bit of bling and, when I'm looking for a touch of sophisticated glamour, I can always rely on The French Bedroom Company.
They certainly don't disappoint with this stunning Alameda Chest of Drawers.
Made from beveled glass with antique gold decorative trim, this beautiful chest takes a fresh look at mirrored furniture and is just the right side of decadence without being too over the top.
Designed for the bedroom, this chest would look just as good in the living or dining room. Wherever you use it, keeping your bits and pieces neatly stored has never felt so glamorous.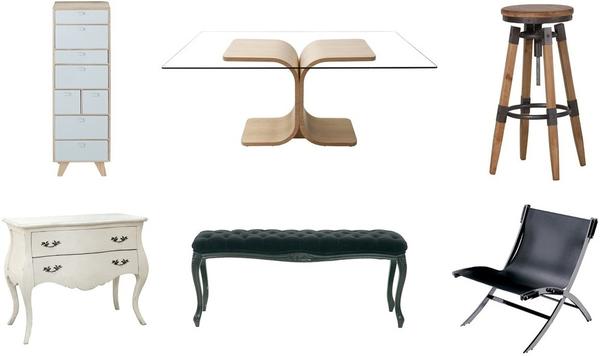 Enjoy great savings in the winter sales with these furniture bargains.
We are currently offering a huge range of discounted items, whether you're on the lookout for new lighting or accessories to brighten your home, or have been waiting for the sales to buy some much needed (or much wanted!) furniture.
Ideal for modern interiors are both this Manhattan Wood and Iron Bar Stool by Alexander and Pearl and this Dan-Form Easy Chair by Viva Lagoon (available in brown or black leather). Meanwhile, for a romantic look, this Provencal 2-Drawer White Chest by The French Bedroom Company, with its hand finished white paint, fits the bill perfectly.
And for those looking for a brand new dining table, this Drift Dining Table by Tom Schneider Clearance is an absolute bargain. With an 'end-of-line' 50% saving, it is a great way to add some of Tom Schneider's gorgeous curves to your home at an amazing price.
See all Winter sale - furniture.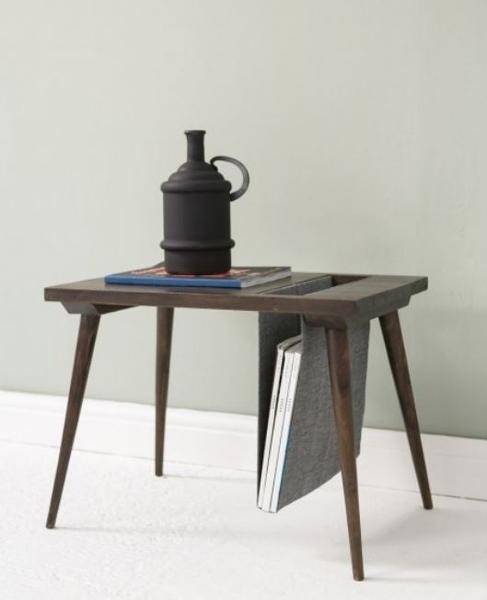 Store your favourite magazines with this Side Table Magazine Rack, £175.
Because of my job, I read A LOT of interiors magazines. They are always strewn about the place and it drives my other half mad!
So, I'm always on the hunt for ways to keep them neat and tidy. Which is why I was thrilled to come across this Side Table Magazine Rack by Rose & Grey.
Not only does it tick the style box with its 1960s retro looks, but it's practical too. The fabric sling neatly stores all my magazines while the table is perfect for resting a cuppa on while I read.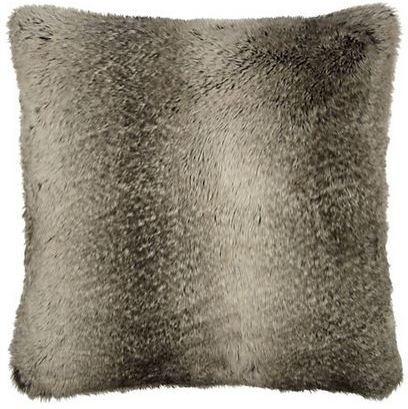 Spruce up your home with this Ombre Faux Fur Cushion, £25.
If you're feeling the pinch after Christmas, while a full room or house redecoration might be off the cards, that doesn't mean you can't spruce up your home in different ways.
Accessories are an affordable and easy way to give your space a new look and we have a great range to choose from here at Furnish – from vases and candle holders to rugs and cushions.
If you're still feeling the chill after the festive season, this Ombre Faux Fur Cushion by John Lewis is just the ticket.
This sumptuous cushion looks a lot more expensive than its £25 price tag and is perfect for adding some subtle colour and texture to your bed, sofa or armchair.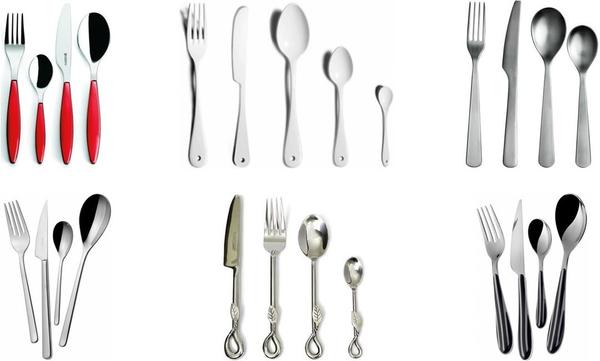 Give your table a stylish makeover with our pick of the best cutlery around.
It may not be the most glamorous of products, but having a decent set of cutlery can make or break a table setting. And, even for everyday use, it's nice to have something a little more stylish than mismatched knives and forks.
We have a great range here at Furnish from classic to contemporary, all of which work well for daily meals or special suppers.
For those who like things simple yet stylish this Normann Cutlery Set by Design My World ticks all the right boxes, while those who want to add a pop of colour will love this Guzzini 24 Piece Set by Red Candy.
This Culinary Concepts Leaf Four Piece Place Setting by Viva Lagoon will add a touch of nature to your dining table, while this White Enamel Cutlery by Cachette will give breakfast, lunch and dinner a fresh look.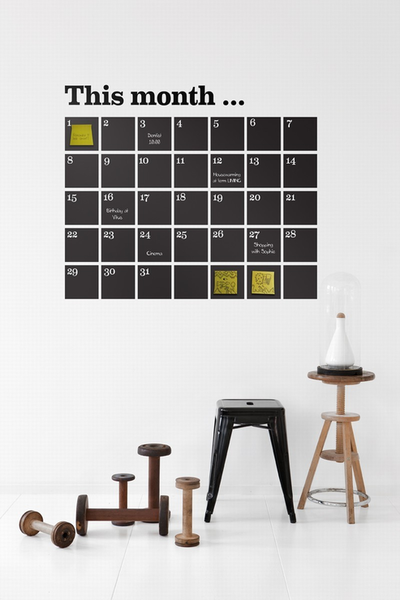 Stay organised in the New Year with this clever Calendar Wall Sticker, £74.95.
2014 has been a super busy year for me, and I wouldn't have been able to cope without my trusty diary and wall calendar.
While it's very useful having digital calendars, for me, I just need to have my appointments written down.
Which is why I love this Calendar Wall Sticker by Naken Interiors.
When you need to add in an appointment or remember a special date, you simply add a Post-It note to the chosen day.
With no need to change the month, this giant version of a perpetual calendar will be a welcome addition in the kitchen, home office or hallway, and ensure you never miss an appointment again.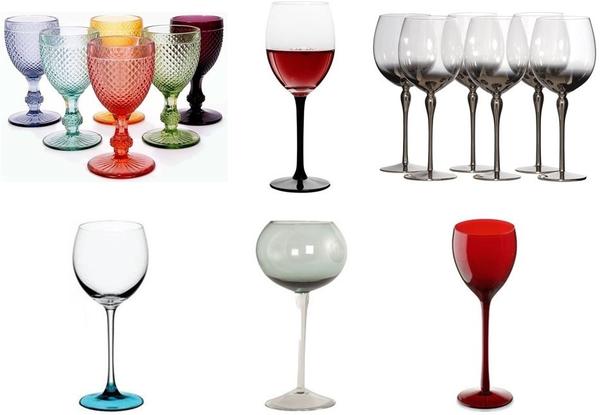 It's time to celebrate with our pick of the best wine glasses.
With all the dining and socialising enjoyed over the festive period, it's the perfect time to invest in some new wine glasses.
And we have a great selection of gorgeous wine glasses here at Furnish which are sure to make your festivities super stylish.
Perfect for a New Year's Eve supper, this Set of Four Glass Ball Wine Glasses in Smoked Grey by White Mint is extra chic, while these LSA Coro Wine Glasses by Red Candy with different coloured bases are a handy way to make sure no one's drinks get mixed up.
If you want to go really glam, then these striking Artland Midnight Goblets also by Red Candy are available in red or black, while those who want to add a variety of colour to their dining table will love these Portuguese Diamond Wine Glasses by JasmineWay.