It's our Interior Design Magazine!
The hottest interior design ideas, fab finds for the home and the latest in interiors trends. We're always looking for new finds, designers to feature or anything else lovely for the home, so if you've seen something gorgeous and would like it featured in our interior design magazine, please get in touch!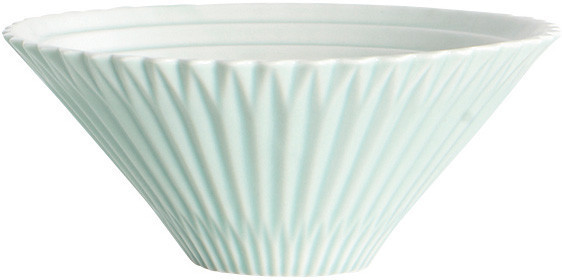 Dip in style with these Geo Mint Bowls, £12 for a set of 2.
Summer is here and it's barbecue time and, because I almost border on OCD when it comes to decanting ready-made dips from their plastic pots, I'm always on the hunt for little bowls.
My sister-in-law bought me some gorgeous ones at Christmas, which has only made me want to add to my collection, and I've got my heart set on these Geo Mint Bowls by Artstar.
Featuring an on-trend geometric relief pattern, these gorgeous little bowls have been colour washed with a delicate mint finish.
Sold as a pair, these bargaintastic bowls look far more expensive than their price tag and will be a welcome addition to any summer dining table.
Also available in white.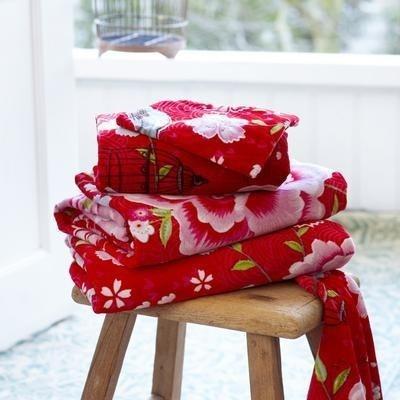 Add a riot of pattern and colour with these Pip Studio Red Birds in Paradise Towels, from £3.50.
New towels offer the perfect way to makeover a bathroom with minimum fuss.
With a great selection of gorgeous towels to choose from in a wide range of shades and patterns, I was hard pushed to choose my favourite.
But choose I did and I even surprised myself. Not usually one to favour pattern and colour (I'm a neutral kinda gal), I have fallen for these Pip Studio Red Birds in Paradise Towels by Amara Living.
A modern take on classic chinoiserie, these sumptuous towels are great for brightening up a neutral bathroom and are sure to impress your guests.
Bring your interior bang up to date with these copper favourites.
Copper is one of the biggest trends in interiors this year and offers an easy way to get your scheme bang on style.
Copper accessories work well in every room in the house, from the bedroom to the kitchen and we have some great copper furniture and accessories to choose from.
Perfect for any well-seasoned traveller or for those who dream of far flung places, this Authentics Copper Globe by Lifestylebazaar is just the ticket, while a sideboard or table will be brought to life with this Copper Bottle Vase by Artstar.
A fantastic addition to any kitchen, this Dime Industrial Copper Lacquered Tall Bar Stool by Alexander and Pearl will look great teamed with a rustic wooden breakfast bar, while this Stars Copper Print Cushion by Naken Interiors is perfect for sprucing up a plain sofa or chair.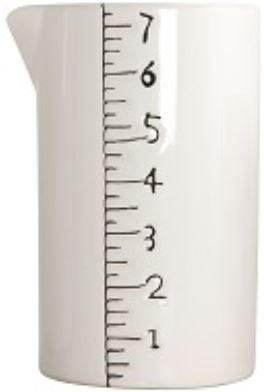 Give your kitchen a quirky touch with this Medium Measure Jug, £7.
Having recently revamped my bedroom, the next project on the cards is a makeover for the kitchen.
While I can't quite stretch to new cabinetry, I'm hoping a lick of paint, some new small appliances and a couple of well-chosen kitchen and dining accessories should do the trick.
One of my favourites from our collection of ever-growing "kitchenalia" here at Furnish is this Medium Measure Jug by White Mint.
More for show than actual measuring, this jug is also available in small and large sizes and is perfect for storing utensils or displaying fresh summer blooms.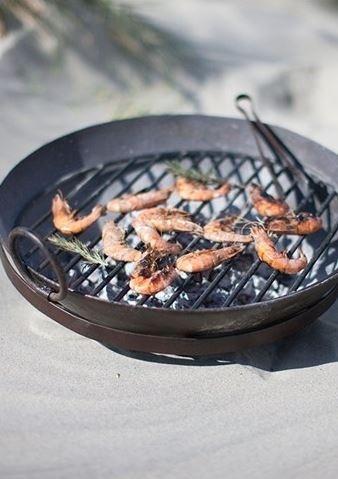 Enjoy sizzling sausages in the sun with this Beach Kadai with Tongs, £85.
For many people, the arrival of summer is the perfect excuse to get outdoors, fight over the last packet of sausages in the supermarket and get the barbie going.
As well as checking the weather forecast, you need to make sure you have all the essential kit, and I love this Beach Kadai with Tongs by Naken Interiors.
Simple, yet very stylish, it is perfect for a small spread, and sidelines beautifully as a fire pit, ideal for keeping you warm on chilly summer evenings.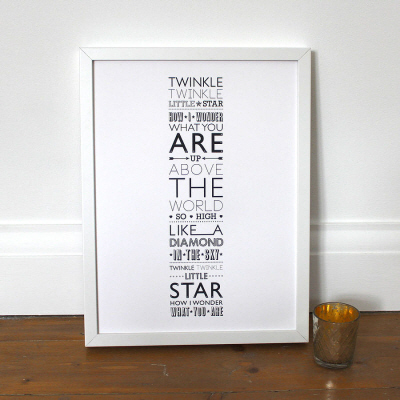 Add interest to a little one's room with this Twinkle Twinkle Print, £19.95.
I have a new nephew which is very exciting because the other two are far too big for cuddles anymore.
So I've been on the hunt for the perfect present and thought a piece of artwork for the nursery would be a good idea.
We have some gorgeous children's art and decor items to choose from here at Furnish but my current favourite is this Twinkle Twinkle Print by Folly.
Simple, yet ever so stylish, it features the lyrics to everyone's favourite nursery rhyme. Perfect for any budding design guru, I love the varying typefaces, which give this print a really special feel.
(Frame not included.)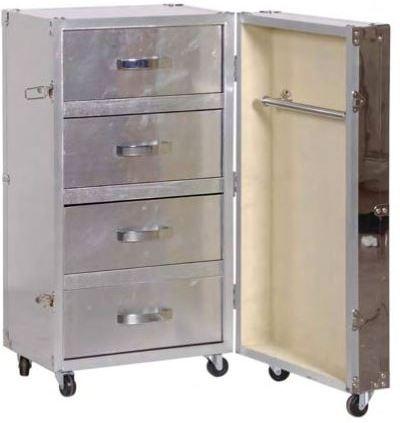 Brighten up your storage with this Polished Metal Travel Chest on Wheels, £360.
I'm always on the hunt for clever new storage ideas as I like everything in the home to be neat and tidy.
We have an amazing choice of storage solutions available for every room in the home from bathroom to office, and something to suit every style and budget.
My personal new favourite is this Polished Metal Travel Chest on Wheels by Alexander and Pearl. Reminiscent of travel in bygone days (it reminds me of the trunks wealthy ladies would take on cruises), this striking piece is ideal for the bedroom or living room.
But it's not just about good looks. With four handy drawers, this clever piece of furniture will keep your stuff in check effortlessly.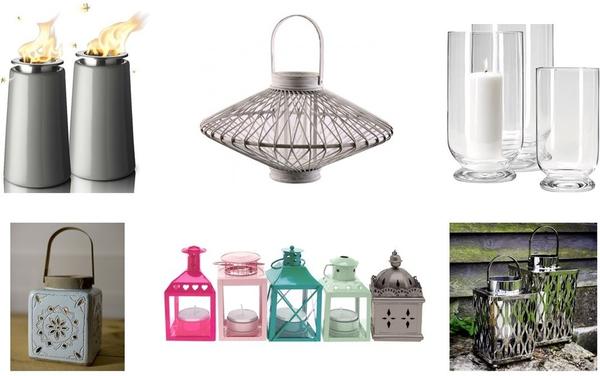 Give your garden a welcoming glow with our range of outdoor candle holders.
Now summer has (more or less) arrived, it's time to enjoy your garden as much as possible. To make the most of your outdoor space, it is a nice idea to add some garden candlelight, providing an attractive, atmospheric feel.
We have some wonderful candle holders here at Furnish with many designed for outdoor use, including something for every style and budget.
To create some real drama, why not try the Menu Outdoor Oil Lamp by Gifts with Style. Sleek and stylish, these lamps will look great displayed on a table or along a pathway.
For those wanting to add a touch of Eastern design to their outside space, the Large Bamboo Sphere Lantern by My Maison is a great choice, while those looking for something simpler will love the LSA Terrace Storm Lanterns by Red Candy.
And if you want to add some colour to your garden then look no further than the Mini House Tealight Holders Set by Dutch by Design. In five different styles and shades, they look wonderful grouped together as a centrepiece.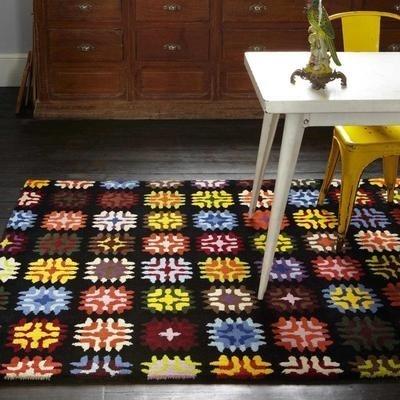 Refresh your floors with this funky Lily Rug, from £225.
Rugs offer a quick and easy way to breathe life into tired floors whether you're cosying up wooden boards or want to add interest and colour to a neutral carpet.
We have a multitude of designs to choose from to suit every scheme, style and budget, whether you're looking for bright and bold, soft and fluffy, or something a little more funky.
My current fave is this Lily Rug by Naken Interiors which is definitely funky yet extremely stylish with its gorgeous retro pattern and colours.
Use it in the bedroom, living spaces or even a hallway to give your floors a cool new look.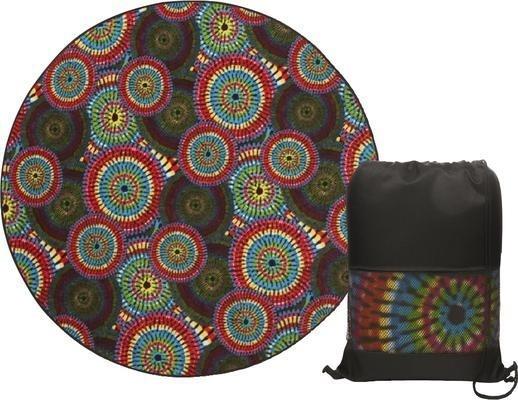 Picnic in style with this Caleido Round Picnic Blanket, £25.95.
One of my favourite summer pastimes is picnicking in the countryside. While I'm a city girl at heart, there's nothing I love more than packing up the car with a packed picnic hamper and heading off somewhere pretty and tranquil.
I love this Caleido Round Picnic Blanket by Design My World, which is a riot of colour and pattern, and a great example of this essential piece of picnicking kit.
As well as being stylish, it's practical too as its waterproof backing means you can picnic in style even when the weather hasn't been wall-to-wall sunshine.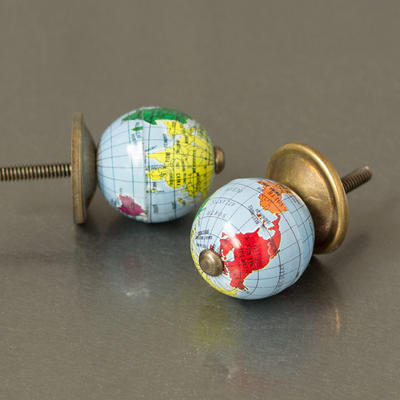 Add some jetsetting style to your furniture with these Globe Drawer Knobs, £3.50.
Sometimes all that an out-of-favour piece of furniture needs to get back in your affections is a little makeover.
Painting or lining with wallpaper is an easy way to update a tired chest of drawers, or you could try updating yours by adding some new drawer knobs.
A quick, easy and affordable solution, we have a great selection of drawer and door knobs here at Furnish but I'm smitten with these Globe Drawer Knobs by Graham & Green.
Available in both light and dark colour ways, these miniature globes offer a great way to add some travel chic to your scheme.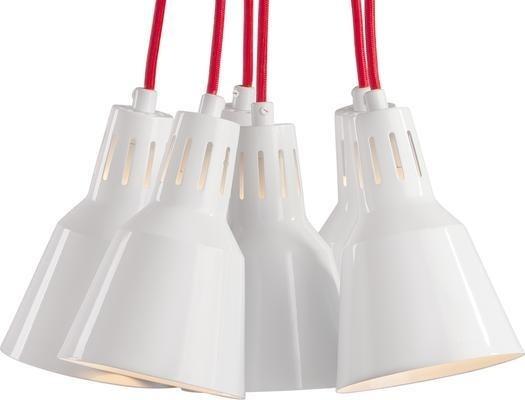 Revive your lighting with this Arnold Pendant Light, £49.
While I often write about things I love that we have here on Furnish, I rarely write about things I have bought. So this "Fab Find" kinda changes all that as I've recently purchased the rather fabulous Arnold Pendant Light by made.com.
I'd been on the hunt for a new pendant light to go above my dining room table and this striking Arnold light caught my eye. It combines simple white shades with bright red flex to create a simple yet eye-catching and very effective piece.
The perfect addition to my dining space, my Arnold is still in its box waiting for an electrician to come and fit it, but I'll post a picture as soon as it's up.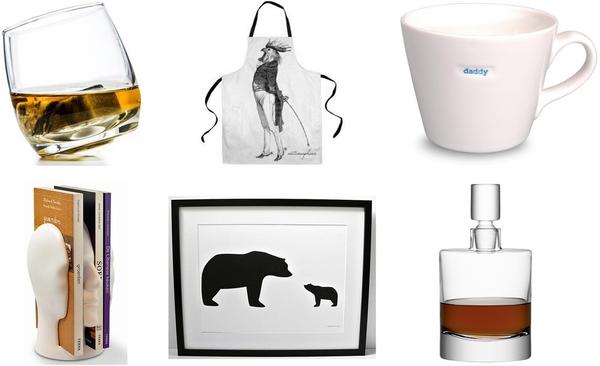 Give your Dad something to treasure this Father's Day with our round up of great gifts.
With Father's Day just around the corner – 15th June for those of you who haven't got it marked in your diary – it's time to get shopping for your Dad.
We have some great gifts for every type of Dad, even the fussiest ones.
If your Dad loves to cook then this super cool Metamorphosis Cockerel Apron by White Mint is the perfect choice, while this cute yet very stylish I Look Up To You Print by Lifestylebazaar is a great way to tell your Dad how you feel without getting too mushy.
For bookworm Dads, this In My Mind bookend, also by Lifestylebazaar is perfect for keeping his books in check, while if your old man likes some of the good stuff, he'll adore this elegant LSA Boris Decanter by Red Candy.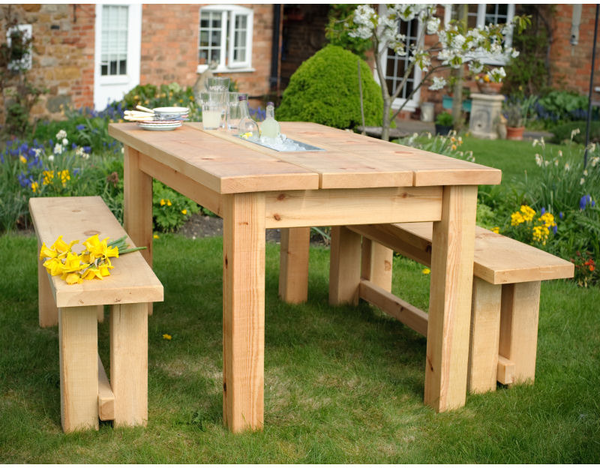 Get ready for summer with this Garden Trough Dining Table, £315.
Ever since the other half cleared the garden ready for summer (and what an amazing job he did too!) I've been on the hunt for some new outdoor furniture.
We have a great range here at Furnish without a naff plastic chair in sight, so there really is something for everyone, whatever style or size your garden is.
My personal favourite is this Garden Trough Dining Table from The Orchard. A simple wooden design which works well in both classic and contemporary settings, the table has a metal trough running down the middle which can be used for anything from planting herbs to keeping drinks cool.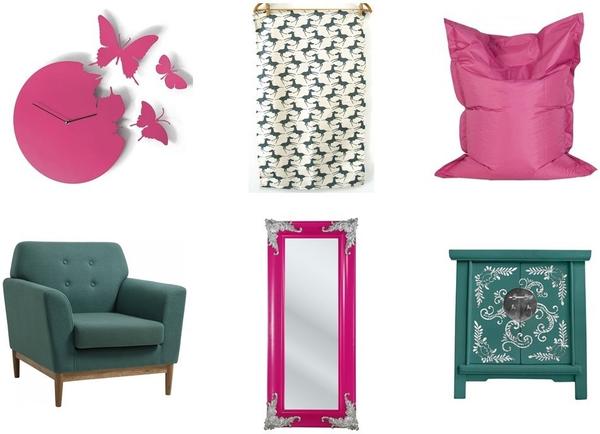 Be bold and brave with the daring combination of teal and hot pink.
Not for the faint hearted, this week's colour combination takes its inspiration from bold and beautiful Designers Guild fabrics which started firmly putting colour-phobes in their place many moons ago.
A daring pairing, these striking colours just seem to work together, particularly when teamed with a neutral backdrop. Here at Furnish, we have lots of gorgeous items in these colours from furniture to accessories to really make your scheme pop with colour.
For the brave, a piece of teal furniture will instantly lift your room and we have some great pieces available. This Bedside Teal and Silver Cabinet by Shimu offers just enough Eastern style without being too over the top, while the Vintage Teal Armchair by Alexander and Pearl is a must for retro lovers.
When it comes to this colour combination, it's important to go for the boldest shade of pink you can bear – that way it really pops against the teal. For a bold bedroom, try adding this Passion Pink Full Length Mirror by The French Bedroom Company or breathe life into a tired, plain wall with this Butterfly Clock in Fuchsia by Red Candy.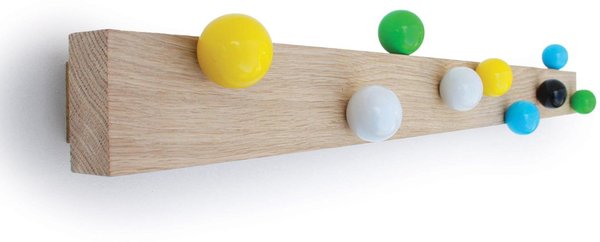 Clear up your clutter with this Coloured Spheres Coat Hook, £139.
Not having anywhere to store coats downstairs is a constant bug bear of mine. Not least because it means they invariably end up being thrown on the back of a dining room chair.
So I've been on hunt for a stylish coat rack and was delighted to come across these Coloured Spheres Coat Hooks by Out There Interiors.
Simple yet ever so effective, this colourful design has plenty of space for everyone's coats and looks fab when there's nothing hanging from it too.
Perfect for the hallway, it will also make a welcome addition to the bedroom where extra hanging space is needed.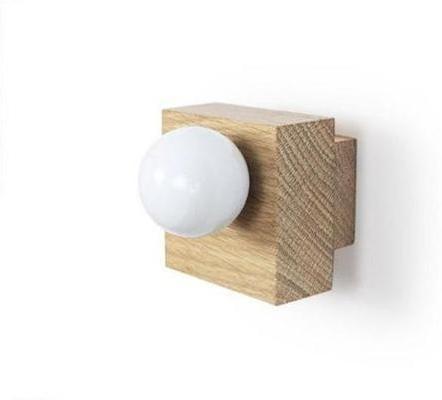 This smaller single sphere option is also available in white, blue or green.
Give your walls a fresh look with this Set of 2 Round Hanging Mirrors, £90.
I'm a little bit obsessed when it comes to mirrors in the home. Not because I'm vain, but because I think they instantly lift a wall and change the way a room looks and feels.
Always on the lookout for ways to transform my bedroom, I've decided to create a wall of mirrors in various shapes and sizes, and these Round Hanging Mirrors from Primrose & Plum have just jumped to the top of my wish list.
Elegantly vintage, these simple designs have a bronze-finish metal frame and faux leather hanging strap.
Used together, these mirrors will look great in a living room or hallway, or can be mixed with different styles to create an eclectic mirror wall.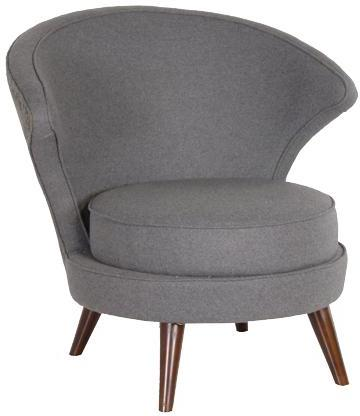 Cosy up on this stylish Grey Felt Upholstered Chair, £392.
Regular readers will know how much I love chairs – I even used to write a blog about them – and they're usually the first thing I look for in a shop or on a website.
Sadly, I don't have room for a new chair but that doesn't stop me drooling over the gorgeous chairs we have here at Furnish, and this Grey Felt Upholstered Chair by Out There Interiors has particularly caught my eye.
I love the shape of the back and the mid-century influenced legs, but most of all I love the fact it's been covered in felt, one of my favourite materials.
Perfect for both the living room and bedroom, if the grey is a little too stark for you, then trying brightening it up with a chartreuse or neon pink cushion.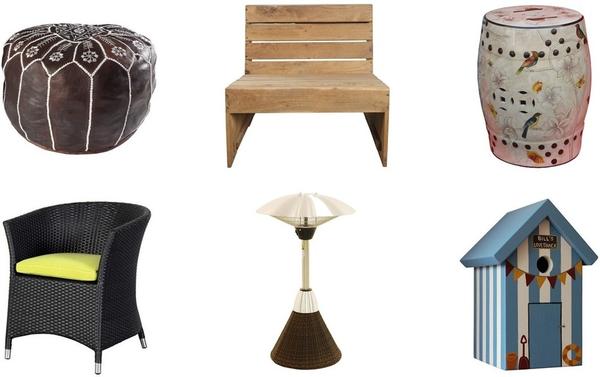 Relax in style this summer with our pick of the best garden furniture and accessories.
With summer fast approaching (or is it already here??), it's time to ensure you have everything you need to enjoy your garden. From planters to benches, and hammocks to patio heaters we have a wide selection of gorgeous outdoor furniture and accessories to get your garden looking wonderful.
For simple yet stylish seating, this Wooden Garden Chair by BODIE and FOU is perfect and will only look better with age, while this Black Woven Garden Chair by Out There Interiors looks great and is super comfy.
And if you're looking for some interesting accessories then how about either this pretty-as-a-picture Painted Ceramic Stool by Shimu or this Handmade Beach Hut Bird Box by Lindleywood which comes in nine colours and can be personalised to suit.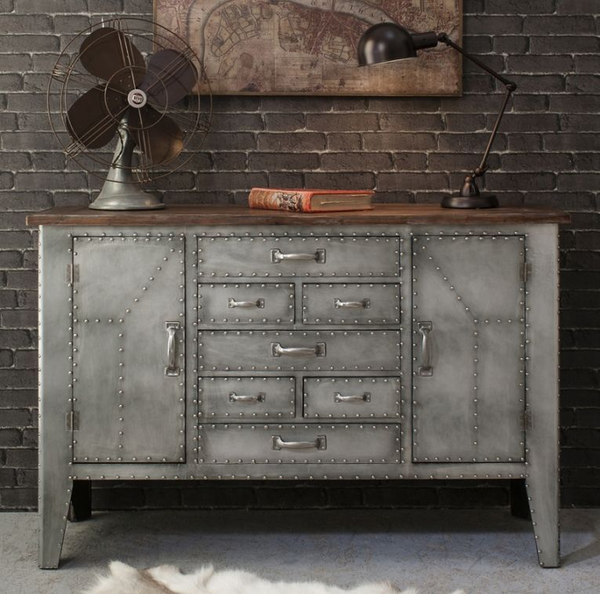 Add some industrial style to your home with this Rivet Industrial Metal Sideboard, £795.
So the industrial trend is still going strong and, while others might be bored with it, I have to say I'm thrilled.
You see I just can't get enough of factory-style lights and metal-clad furniture, and I adore this trend's understated yet stylish look.
Which is why this Rivet Industrial Metal Sideboard by Alexander & Pearl has just jumped to the top of my wish list.
Wonderfully stylish, it will create a striking centrepiece in any room while its generous drawers and cupboards are perfect for hiding away a multitude of stuff.