It's our Interior Design Magazine!
The hottest interior design ideas, fab finds for the home and the latest in interiors trends. We're always looking for new finds, designers to feature or anything else lovely for the home, so if you've seen something gorgeous and would like it featured in our interior design magazine, please get in touch!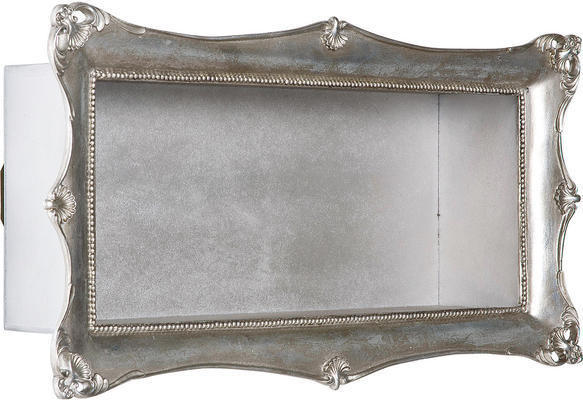 Stylishly display your bits and pieces with these Arthouse Shelves from The French Bedroom Company, £99 - £145.
I still haven't solved the problem of what to do with my vast collection of books since moving into my new home almost four months ago.
I know I definitely want them on display, but I'm massively torn between a bookcase or shelves. However, having discovered this Arthouse Wide Shelf from The French Bedroom Company, it's fair to say shelves currently have the edge.
Available in a range of colours and sizes, these elegant shelves have a glamorous, Baroque-style frame which will turn your books into a work of art and instantly jazz up a plain wall.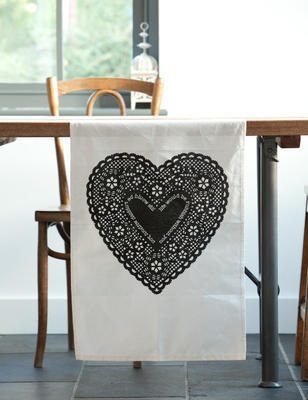 Put your heart into washing up with the Life Would Be Rubbish Without You Tea Towel from Rose & Grey, £11.50.
Now I have a dishwasher (smug or what?), washing up isn't as much of an issue as it used to be for me.
But this gorgeous Life Would Be Rubbish Without You Tea Towel from Rose & Grey almost (almost, mind you) has me reaching for the Marigolds again.
It features a sweet doily-style, heart-shaped design and will add some instant prettiness to your kitchen.
And while I can't promise it will make your nearest and dearest do the dishes, it might make them a bit more enthusiastic.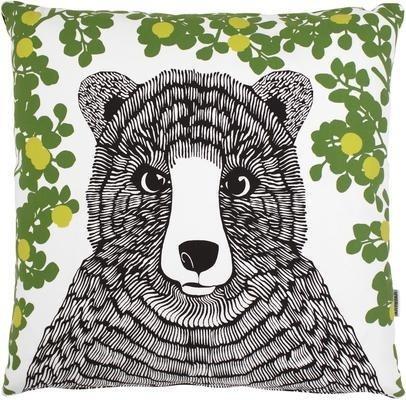 Add some fun to a little one's room with this Mr Bear Cushion from Art Star, £48.
When it comes to decorating a little one's room, the last thing on your mind is probably which scatter cushions to choose.
But if you're nurturing a young design aficionado, then it's a sure fire way to ignite a passion for home accessories!
While we're not suggesting you splash out on Missoni or Ralph Lauren Home versions just yet, we are rather taken with these Mr Bear Cushions from Art Star.
Available in four colours, they feature a friendly looking bear and will look gorgeous in any child's (or big kid's) bedroom.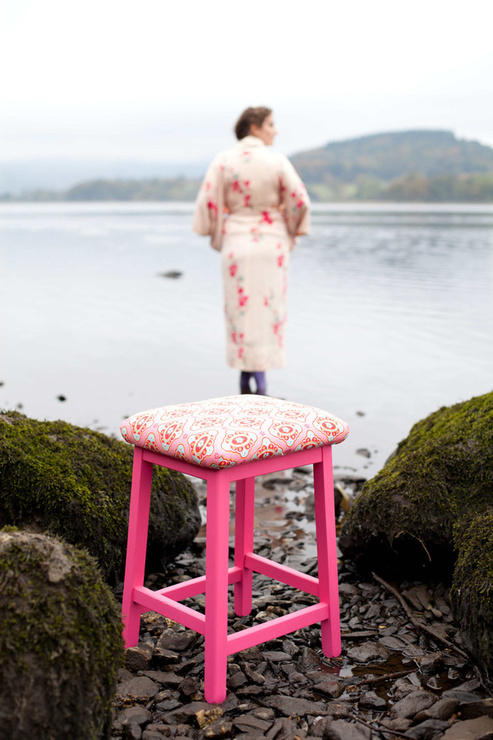 Are you sitting comfortably as we get ready to visit the gorgeous "Patchwork Harmony" and "What's in your bedroom..." blogs?
Our first stop this week sees us call in on Caroline Taylor who, while particularly loving vintage style, is passionate about all forms of interior design.
Caroline is a veteran blogger having started Patchwork Harmony in 2008 and is also the editor and founder of the online 91 Magazine.
She's also a rather nifty Pinner and we loved this post about H&M's gorgeous spring collection. The perfect antidote to the grim weather we've been having of late, we especially liked the gorgeous floral bed linen, and kitchen and bathroom textiles.
Thanks to both Caroline and H&M, our homes will soon be looking like spring has sprung, even if the grey skies are persisting for now.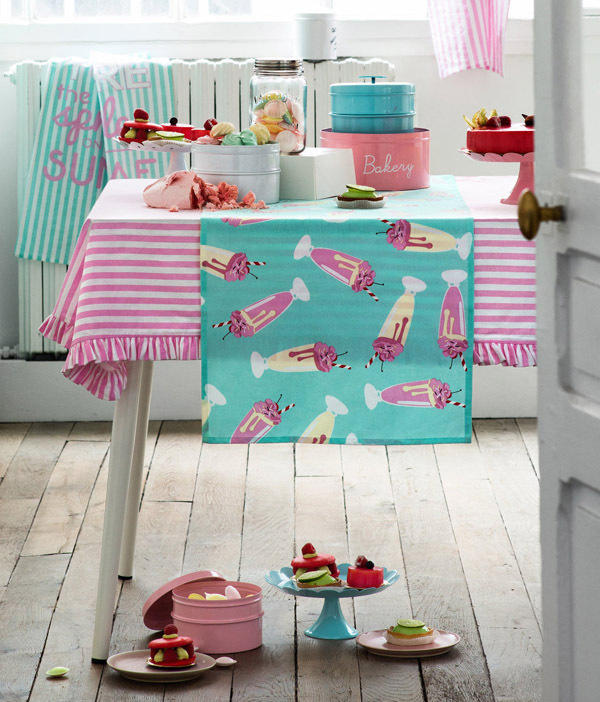 Meanwhile, we all love having a nose around other people's homes right? Of course we do, which is why we are delighted to have come across What's in your bedroom…
The blog focuses on intimate glimpses into people's bedrooms, followed by in-depth interviews about what they love and how they live.
Blog owner Olivia Howitt travels around meeting various interesting people and taking pictures of them in their bedrooms, a space most of us would have trouble letting even our nearest and dearest have a good old nose around.
We love the most recent series which concentrates on the bedrooms of all-girl choir Gaggle and sees Olivia visiting 18 bedrooms in 18 days. And we were particularly interested in Sarah T's bedroom and its mix of eclectic styling and fabulous shoes.
Warning: This blog, if you're as nosey as us, is highly addictive!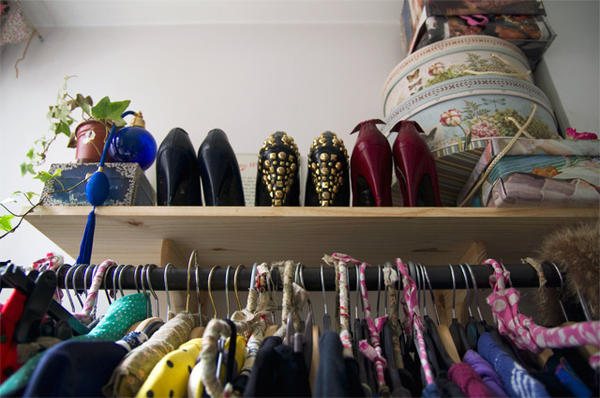 Remember, we'd love to hear from you if you write your own blog so, if you fancy seeing your musings on our blog pick of the week, please drop us a line!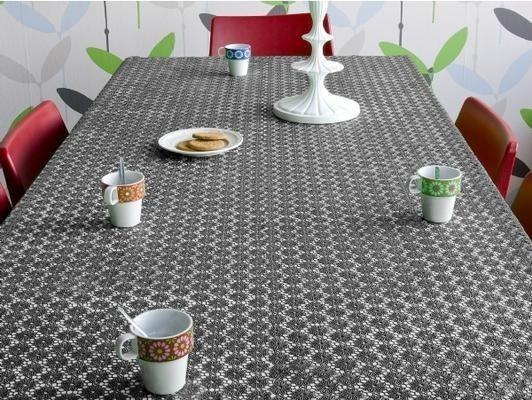 Create a pretty dining table with this Flower Lace Table Cloth from Design My World, £12.50.
Usually I find tablecloths a bit too fusty but, if you're a bit precious about your dining table getting ruined, then they're a must.
My search for a more contemporary design ended when I stumbled across this Flower Lace Table Cloth from Design My World.
Made from hard wearing rubber, the table cloth is made from tiny flowers which have been linked together, and will turn your dining table from mundane to marvellous.
There is also a smart table runner available, which is ideal if you don't want to cover your table completely.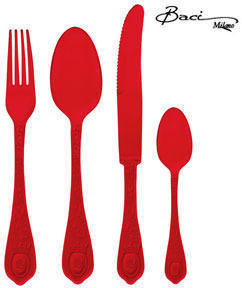 Wow your party guests with this Baroque & Rock Cutlery Set from Red Candy, £7.50.
Despite having lived in my new house for nearly four months, the housewarming still hasn't happened.
However, the bullet has finally been bitten and soon our nearest and dearest will be joining us in a glass (read several bottles) of champagne (read prosecco) to toast our new home.
If you're planning a party too, chances are you won't want to risk your best crockery, china and glass – well, if your friends are anything like mine you won't.
But fear not, that doesn't mean you have to resort to bog standard plastic cutlery because I've come across this fab Baroque & Rock Cutlery Set from Red Candy.
Made from a vibrant red acrylic, it has a funky Baroque-style design and won't look out of place at even the chicest of soirees.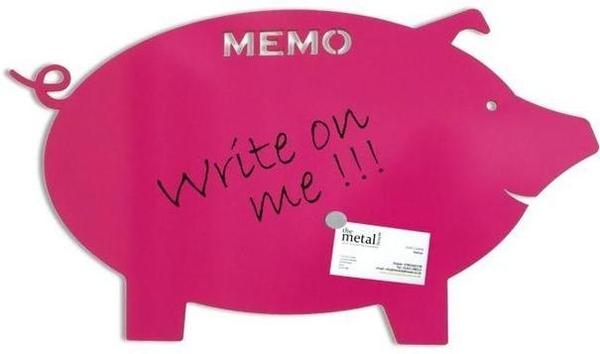 Keep up to date with appointments with this Magnetic Pig Memo Board from The Metal House, £26.
I don't know about you, but my life seems to get more and more hectic with each passing day.
Birthdays to remember, bills to pay, parties to RSVP to – I don't know how I'd cope without my trusty memo board.
But why have a plain, boring one when you could have one in the shape of a pig? It seems those peeps at The Metal House agree with the addition of their bright pink Magnetic Pig Memo Board.
At approx 55cm x 30cm, it should be large enough to cater for even the busiest of people so you need never miss an appointment again.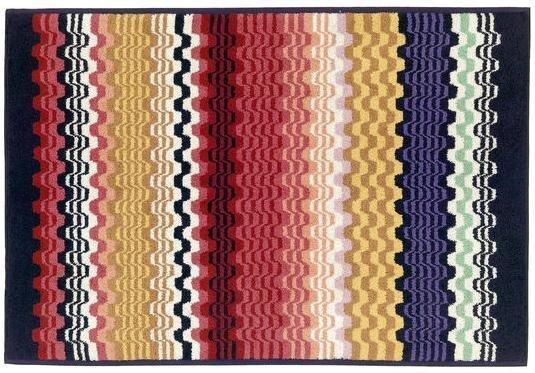 Give your bathroom a facelift with this Missoni Home Lara Towel 2 Piece Set from Amara Living, £60.
Renovating your bathroom can be an expensive business, but if all your bathroom needs is a little loving care, then a set of smart accessories can work wonders.
Towels are a great and inexpensive way to refresh your bathroom so, if yours have seen better days, it might be time to think about replacing them.
We love this Missoni Home Lara Towel 2 Piece Set from Amara Living which features the Italian fashion house's trademark zigzags and will give your bathroom a designer feel without breaking the bank.
This set includes a hand towel and bath towel, and there's a matching bath mat available too which is great for a cohesive and super stylish look.

Add a pop of vibrant colour with this Large Lacey Yellow Floor Lamp from The French Bedroom Company, £199.
Regular readers will know that I'm a strictly neutrals kinda gal when it comes to decorating my home.
However, that's changed ever so slightly lately as I've started to introduce pops of colour into my scheme.
My main components are still strictly white, off-white or slightly white, but both a bright teal chair and a red phone have wormed their way into my affections and into my living room.
Which is why, it would appear, I am rather taken with this Large Lacey Yellow Floor Lamp from The French Bedroom Company.
A vibrant sunshine hue, I adore its unapologetic brightness teamed with a delicate lace detail shade which makes it the ideal choice for living rooms and bedrooms alike.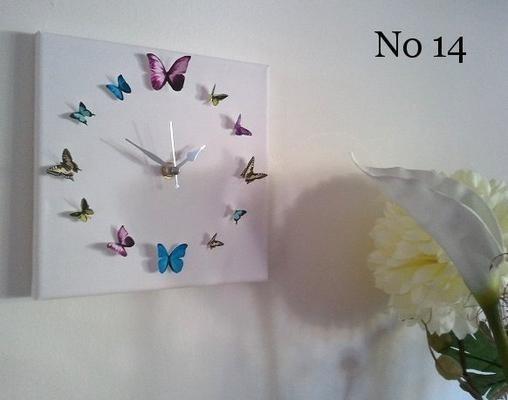 Get ready to turn the clocks forward in style with this 3D Butterfly Circle Wall Art Clock from Burford Trading, £24.99.
There's not long to go now until it's time to turn the clocks forward an hour, which means an end to dark and gloomy evenings and, surely, (fingers, toes, everything crossed) spring is almost here.
What could be a more perfect way to herald the new season and kiss goodbye to a cold, dark winter than investing in a new clock?
I've fallen for this beautiful 3D Butterfly Circle Wall Art Clock from Burford Trading, which is sure to brighten any wall in the house.
Featuring 12 delicate 3D butterflies, (each one is slightly different) it will add instant interest and taps into the oh-so-now butterfly trend.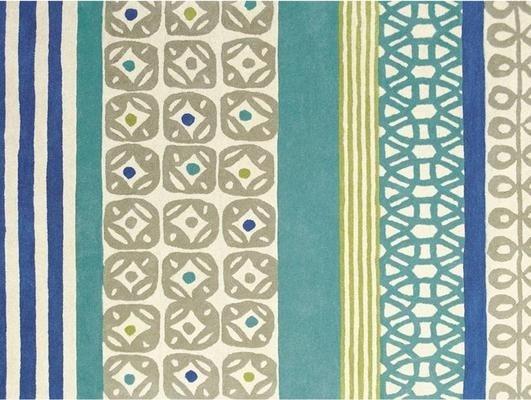 Brighten up your floors with this Scion Green and Blue Stripe Rug from Heal's, £450.
Wooden and tiled floors are all well and good, but can lack warmth. If you want to add some cosiness to your floors without the hassle and expense of laying carpet, a rug is the perfect solution.
A patterned rug will also add colour and texture and I particularly like this Scion Green and Blue Stripe one from Heal's.
Perfect for adding some spring style to your interior, I love the vibrant tones and the combination of patterns which is guaranteed to brighten up even the dullest of floors and will work well in a bedroom or living room.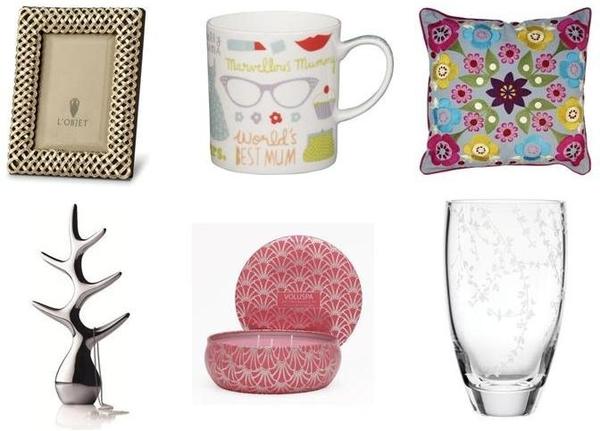 Show your Mum how much you care with our pick of the best homeware gifts for Mother's Day.
Mother's Day is fast approaching and, if you're still looking for a gift for your Mum, here's a great selection, all available from Furnish.
I think the Elad Yifach Thick Gold Braid Photo Frame from Heal's would go down a treat, especially if you first pop one of your happy family photos into it, and the Voluspa Panjore Lychee 3 Wick Candle from Amara Living is just the prettiest shade of pink.
Meanwhile, if you're unsure what to get your Mum, the John Lewis Mum Mug tells the world that she's the best!
Clockwise from top left: Elad Yifach Thick Gold Braid Photo Frame from Heal's, £100; John Lewis Mum Mug from John Lewis, £8; Hand Embroidered Flower Cushion Cover from Fields of Blue (cushion pad not included), £44.95; Kate Spade – Larabee Dot Bouquet Vase – 8.75" from Amara Living, £100; Voluspa – 3 Wick Candle in Decorative Tin – Panjore Lychee from Amara Living, £23; Menu Jewellery Tree from Gifts with Style, £28.95.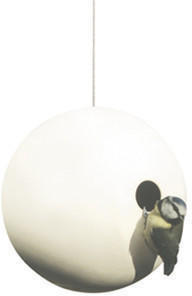 Keep your feathered friends happy with this Birdball Birdhouse from Amara Living, £34.95.
I don't know about you but, what with all this horrible weather we've been having, I've been a tad worried about our feathered friends.
Now I live in the sticks, my garden seems to have become a haven for a wide range of birds compared to the fat wood pigeon that used to visit me in London.
So I've decided to look after them, stylishly of course, by investing in this Birdball Birdhouse from Amara Living.
Available in Terracotta or White and made in the UK, this simple yet stunning birdhouse will keep your little tweeters safe and warm until the weather improves.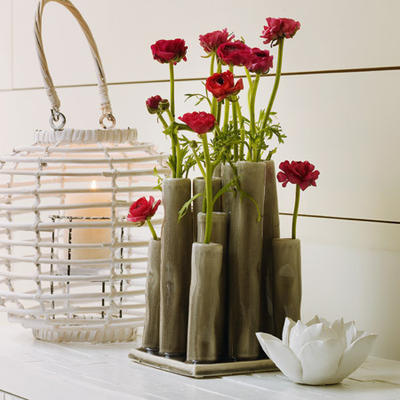 Give your floral displays a quirky touch with the Grey Flora Stem Vase from Graham & Green, £24.95.
I'm not exactly known for my gardening prowess, and house plants have been known to die within hours of coming into contact with me.
However, I do adore fresh flowers, and have amassed an amazing collection of vases. My favourite is my blue Alvar Aalto one which looks brilliant empty or filled.
At the moment, however, I have my eye on this striking Grey Flora Stem Vase from Graham & Green. With separate tubes for 14 flowers, you can make them look blooming gorgeous without even trying.
Bring some classic mid-century modern style to your home with this Dowel Black Armchair from Fashion for Home, £469.
Regular readers will know I'm an absolute sucker when it comes to armchairs, and if they have a nod towards mid-century design then all the better.
This Dowel Black Armchair from Fashion for Home is my latest chair crush and has just jumped to the top of my wish list.
Sleek and simple, yet every inch the design classic, I love its gently sloping arms and elegantly tapered legs.
The black upholstery, solid ash and polished steel combination means it won't date and will look great in both contemporary and classic schemes.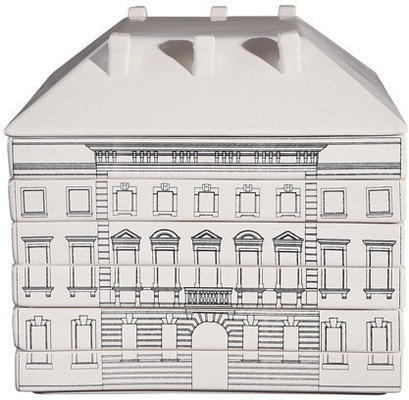 Add a quirky touch to your dinner table with these Seletti Palazzo Signoria Dinner Plates from Found Home Store, £150.
I've long been an admirer of Seletti's quirky homewares and its tongue-in-cheek porcelain Take-Away range, but have somehow only just stumbled across these Seletti Palazzo Signoria Dinner Plates.
Available from Found Home Store, at first glance you'd be forgiven for thinking this product is a stylish Italian-style porcelain villa. It is in fact a set of six dining plates and a serving bowl all of which stack together.
Perfect for giving your dining table a quirky touch, your guests are bound to be impressed when they witness you unstacking your clever dining set.
And, if like me, you're rather taken with this design, you'll be pleased to hear the range also includes a set of small serving bowls and dessert plates.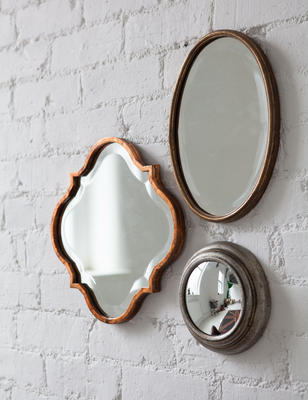 Liven up your walls with this set of Decorative Mirrors from Rose & Grey, from £25.
If you're not a picture person and don't fancy hanging wallpaper, mirrors offer the perfect way to liven up boring walls.
They also increase the feeling of light and space in a room, which is great if you have a particularly gloomy space or a small room that you want to make feel more inviting.
Vintage mirrors are a particular passion of mine, but if you don't have the time or the inclination to go flea market shopping, these three Decorative Mirrors from Rose & Grey could be just the ticket. (Fish Eye - £25; Small Oval - £35; Wave Edged - £39.95.)
Each one is a different design but they work seamlessly together to create an eclectic and interesting display.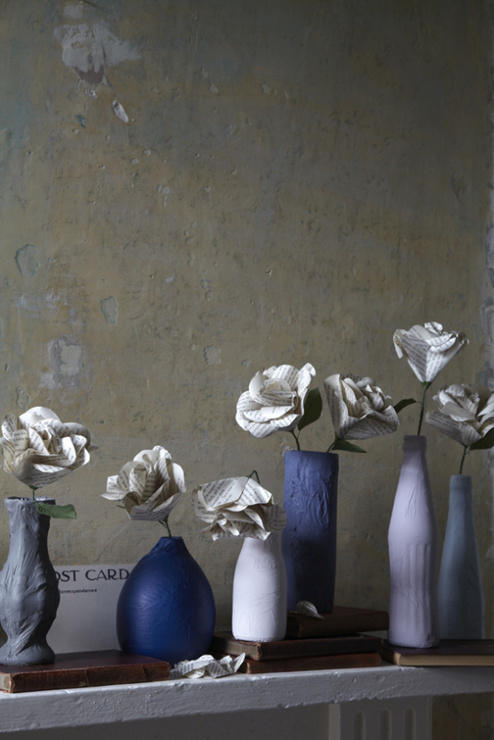 This week, we take a sneaky peek at the glorious "Stylist's Own" and "me & Alice" interior stylists' blogs.
It's time for our pick of the best interiors blogs around, so grab a cup of tea, a couple of biscuits, your laptop and settle down for some home design inspiration.
First up this week is Stylist's Own, a blog from super talented interiors stylist Joanna Thornhill.
Joanna has tons of styling experience, so it's safe to say that she knows a thing or two about making homes look gorgeous.
Joanna is in the middle of renovating her own "ramshackled" Victorian house, so you can expect to pick up lots of interesting tips. Plus, you can also have a sneaky look at some other of Joanna's super stylish shoots.
We loved this post about the vintage book themed shoot Joanna recently did for the winter issue of 91 Magazine. With bucketfuls of inspiration for book lovers, our particular favourites are these delicate paper flowers and this gorgeous Penguin Classics cushion.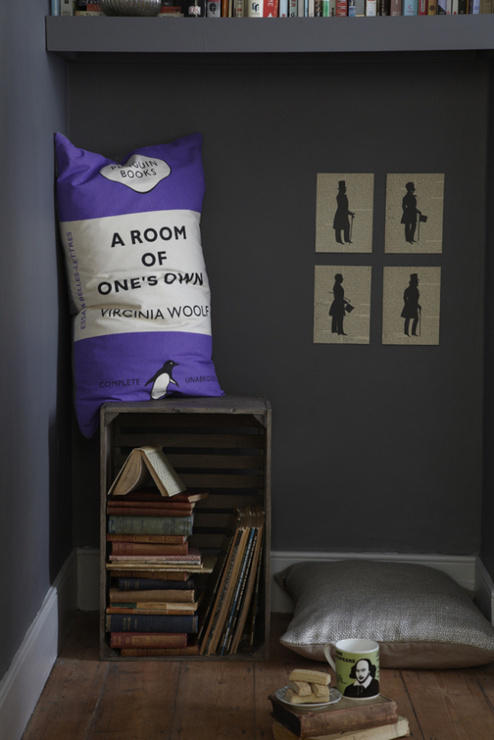 Our next stop on the blog tour this week sees us call in on Swedish interiors stylist Susanne and her blog me & Alice.
Susanne grew up in Stockholm but now lives in the beautiful town of Dalarna and we can't say we're not just the teeniest bit jealous.
Susanne's blog is a collection of her work, pictures of her home and other inspirational images and products. Her musings are published in both English and Swedish which is handy for international readers and is beautifully put together.
We loved this post on Susanne's perfect weekend which includes gorgeous images of cosy throws, chunky crockery and a simple yet beautifully laid dining table ready for the perfect Sunday lunch.
We've certainly been inspired to take things easy next weekend…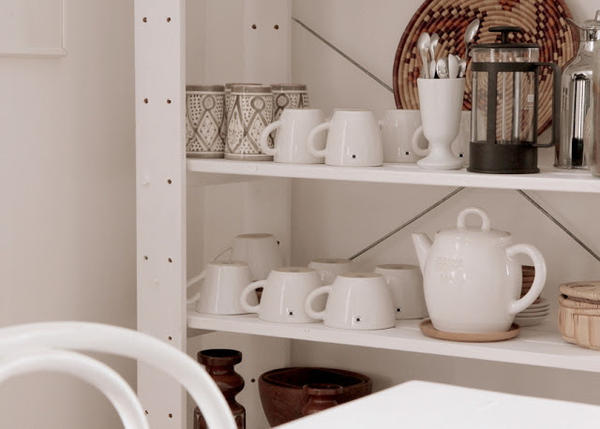 Remember, we'd love to hear from you if you write your own blog so, if you fancy seeing your musings on our blog pick of the week, please drop us a line!

Display the first blooms of spring in style with this Tumbling Vase from OKA, £28.
While, at the moment, it feels winter is never ever going to end, spring will soon be here. Amen to that I hear you cry!
It's been a long, pretty gloomy winter what with the snow and stories of doom from the high street, so what better way to cheer yourself up than with some flowers.
And what better way to display them than in this Tumbling Vase from OKA?
The vase is made from six slightly wonky bottles which have been joined together, and each one is perfect for displaying a single bloom.
My favourites are daffodils but why not trying using a mixture of spring blooms for a really impressive centrepiece?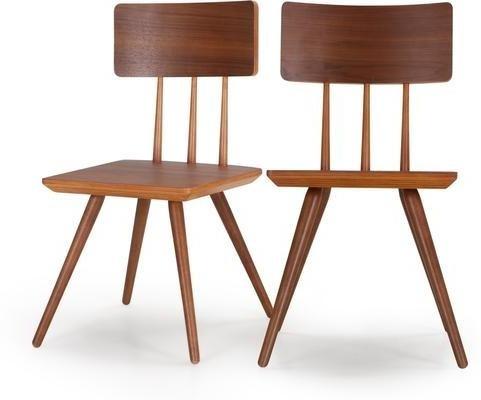 Update your dining room with this pair of Walnut Cornell Dining Chairs from made.com, £199.
Sometimes a room just needs a little refresh rather than a complete overhaul.
However, if you fancy something more substantial than a new cushion or curtains, adding new dining chairs is the perfect way to give your dining room a fresh look.
These elegant Cornell Dining Chairs from made.com are crafted from walnut, and will look fabulous teamed with either contemporary or retro dining tables.