Features: Living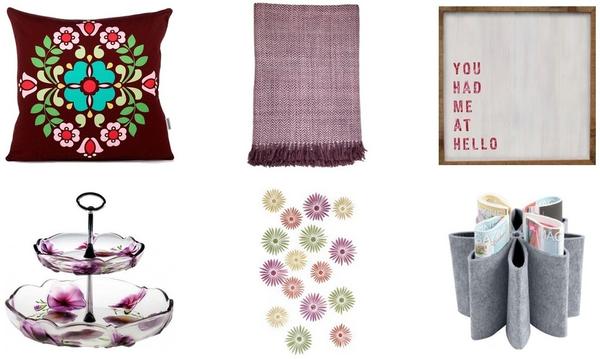 Treat the lady in your life to these gorgeous Christmas gifts.
From mums to best friends, sisters to grannies, we have a great selection of gorgeous gifts this Christmas, suitable for the ladies in your life.
Film fans, young and old, will love this 'You Had Me At Hello' Oak Print by The Orchard, while bakers (and yes we know men bake too!) will adore this Two Tier Stand Bell by Solavia, which is perfect for displaying tasty treats.
For avid magazine readers, this Felt Flower Magazine Holder by Dutch by Design is just the ticket for the bedroom or living room, while this Herringbone Wool Bed Throw by Naken Interiors is ideal for those who like to snuggle up in style.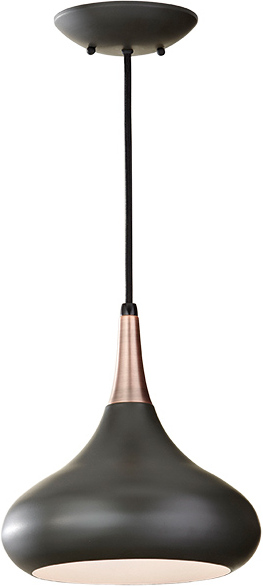 Enjoy some subtle industrial-style chic with this Beso 1 Pendant Light, £108.
With the nights getting darker and darker with every passing day, if you haven't already, it really is time to get your lighting sorted.
We have a great selection of lighting here at Furnish from pendant lights to floor lamps, desk lamps perfect for the home office to gorgeous bedside lights.
Every budget and style is catered for too - so there really is something for everyone.
I've fallen for this Beso 1 Pendant Light by Fields of Blue. With its subtle nod to industrial-retro design, it's perfect for the dining room, kitchen or hallway. Available in two finishes: Brushed Steel and Dark Bronze, this elegant pendant light will create a subtle style statement wherever you use it.
For maximum impact, try using a row in a hallway or above a dining room table.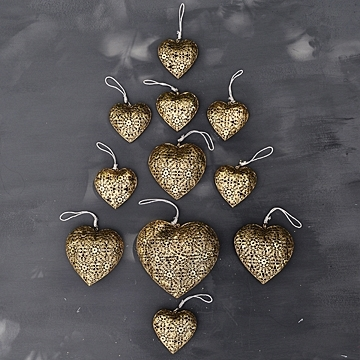 Bring a touch of sparkle to your home with these Gold Hanging Hearts, from £8.
There's no denying Christmas is just around the corner and, with the shops already brimming with gift ideas and mince pies, it's certainly hard to escape.
Which is why I wanted to bring your attention to these Decorative Gold Hanging Hearts by Primrose & Plum.
While they're not specifically for Christmas, and can be used anywhere you fancy a bit of sparkle, they certainly have a festive edge.
Available in three sizes, these intricately designed hearts will look great hung on a Christmas tree or from a mantelpiece or if you're really bah humbug and do your best to avoid anything Christmassy, will look great all year round.

Give your storage a quirky touch with this Blue Suitcase Wall Shelf, £49.99.
Storage is a necessity but that doesn't mean it has to be boring, and I am always looking for innovative ways to make keeping my clutter in check a little more interesting.
Thankfully, we have a wide selection of quirky storage solutions to choose from here at Furnish, so you can rest assured there's something for every room and style.
One of my personal favourites is this Blue Suitcase Wall Shelf by Design 55. Made to resemble a blue suitcase (unsurprisingly!), it is made of MDF, features a drawer for storage of small items, and is the perfect place to showcase your ornaments.
Add some chic lighting with our round up of the best floor lamps.
Anyone else notice how quickly the days have started getting shorter? It almost seems like summer never happened so, to combat the onset of those winter blues, why not treat yourself to one of our gorgeous floor lamps?
For those who like things bold and beautiful, the Silk 'S' Shaped Floor Lamp by Shimu is sure to add a welcome pop of colour, while the Boutique Black Floor Lamp by Alexander and Pearl will add an instant air of sophistication.
Meanwhile, if you want to keep things simple then this Copper Angled Floor Lamp by The French Bedroom Company is the perfect choice, and makes a great reading partner when placed next to a cosy armchair.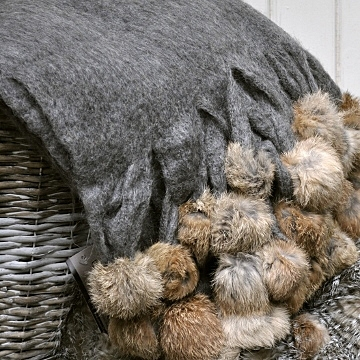 Snuggle up and get cosy with this Dark Grey Fur Pom Pom Blanket, £110.
There's a distinct chill in the air so it's definitely the time to splash out on a couple of cosy throws to snuggle down with on winter evenings.
Far more environmentally friendly (not to mention cheaper!) than whacking on the central heating at every available opportunity, we have a great selection of throws and blankets here at Furnish which are perfect for keeping winter chills at bay.
While I cannot abide real fur, I can't resist a bit of fake stuff, which is why this Dark Grey Fur Pom Pom Blanket by Primrose & Plum is one of my favourites.
Sophisticated and fun at the same time, this decadent, warming blanket will work well on a neutral sofa or as an extra layer on the bed.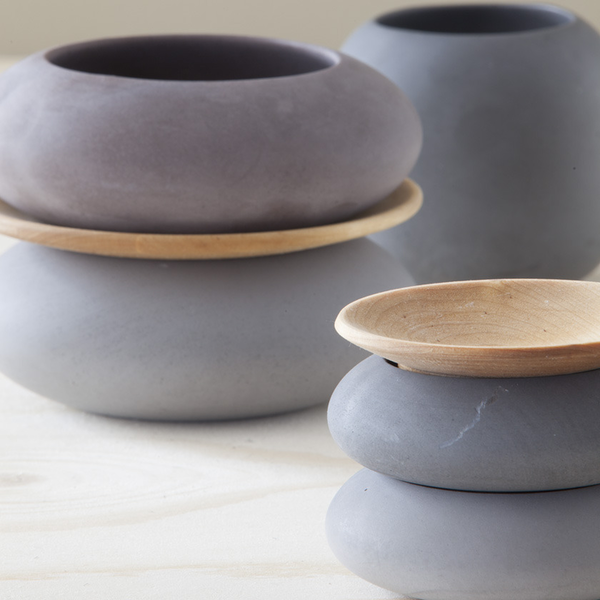 Add some subtle industrial style with this Concrete Bowl, from £15.16.
Cachette is one of my new favourite homeware brands, mostly because they do 'simple' in a really stylish way and I do like keeping things simple in the home.
From beautiful enamel bowls to gorgeous cutlery, I have to restrain myself from buying the lot.
My new "must-have" is this Concrete Bowl. Available in two sizes, large and small, these simple dishes are perfect for everything from keeping cotton wool neat in the bathroom to stashing your keys in the hallway.
Not only are they useful, they'll also add some on-trend concrete style to your interior. So treat yourself to a few and dot them around the home to keep your small things neat and orderly, I know I will!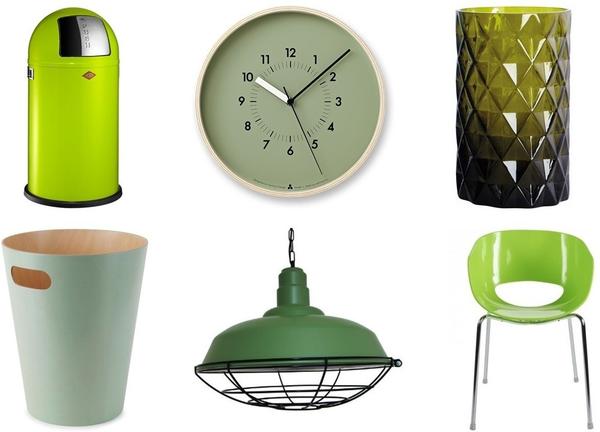 Enjoy nature's influence with these gorgeous green favourites.
I almost didn't write about green as, given the huge range of hues available, it felt like a bit of a mine field.
But how could this versatile, ever-present colour go unmentioned? I suppose everyone has an object that springs to mind when they think of green – for me it's the bobble hats my primary school used to make us wear on trips to the museum so they wouldn't lose us.
With shades as diverse as eau de nil to jade to the on-trend, and not for the fainthearted, neon green, this colour can conjure up many different moods and feelings.
Green works well in every room in the home, from the bedroom to the kitchen; the only issue is choosing which shade is right for you. A soft moss green cushion for example invokes a feeling of comfort and calm, while a brash neon lamp feels exciting and reminiscent of nightclubs and fluro 80s wear.
The beauty of green is that it complements most other colours (although red only really if you're feeling particularly daring). Team a mint green with a pale pink for a sophisticated, ice cream scheme, while a grass green works beautifully with a vibrant yellow for a continuous spring-like feel.
We've chosen our pick of the green items here at Furnish – what's your fave?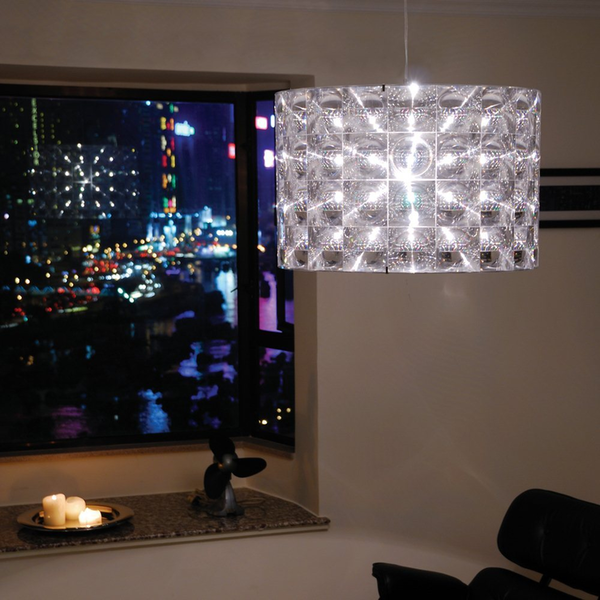 Refresh your lighting with this Lighthouse lamp shade, from £88.
It may seem obvious, but replacing your lamp shades is a great way to refresh your home interior, without much hassle and - with Christmas just around the corner - without too much cost.
Whether you choose to change your pendant or table lamp shades, we have some beauties here at Furnish to give every room in the home a new look.
My personal favourite is this Lighthouse lamp shade by Innermost at Naken Interiors. Available in six different sizes (and as a wall light), I adore the glamour and feeling of luxury it adds to a room.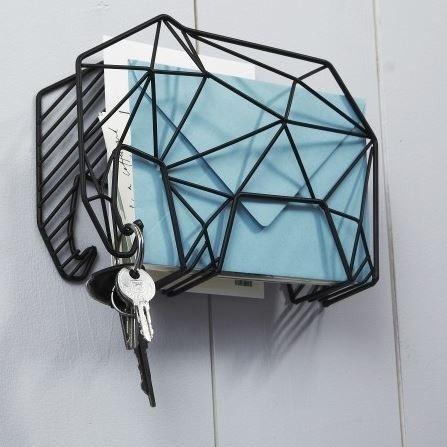 Keep your post in check with this quirky Elephant Post Rack, £29.95.
One of my major bugbears is keeping post neatly sorted. I've recently invested in a very lovely wooden letter rack, which is currently solving the problem but, prior to this, my post used to generally end up dumped on the bottom step.
We have all types of storage here at Furnish to help you keep your bits and bobs sorted from industrial-style boxes to classic letter racks that work well both in the home office and hallway.
One item that's really caught my eye is this Elephant Post Rack by Graham & Green.
Wall-mounted, so it saves on precious space, this stylish little chap will keep your post neatly stashed away and has a handy hook for keys too.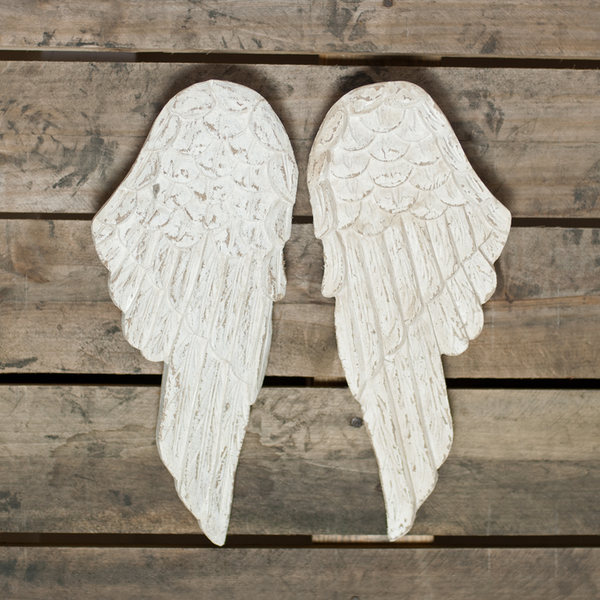 Add some ethereal style to your walls with these Wooden Carved Angel Wings, £32.
We have lots of ways to update walls here at Furnish from striking wallpaper and stickers, to an eclectic range of artwork to suit every taste and style.
And while I can't resist printed wallpaper or a stand-out piece of artwork to liven my walls, it's wall art in the form of this Wooden Carved Angel Wings by The Orchard that has recently caught my eye.
Far more expensive looking than its reasonable price tag, these wings have been elegantly carved and given a distressed, cream finish.
Perfect for the bedroom, I fancy adding mine on the wall behind my bed as an alternative to a standard headboard. Where will you add yours?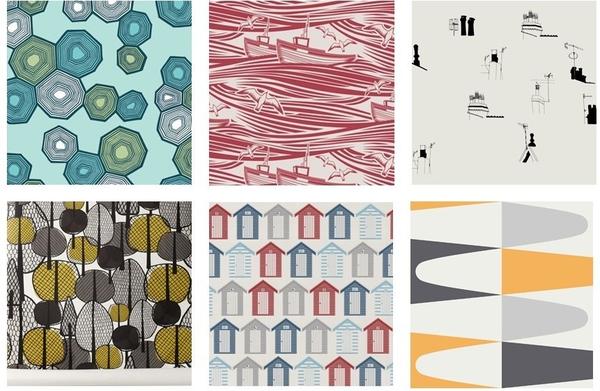 Brighten your walls with our pick of the best wallpapers around.
Wallpaper being back in vogue has been a thing for a while now, but many people are still wary of using 'loud' wallpaper in large doses, preferring to use it as a smaller feature.
However, we're a brave bunch here at Furnish, and we think boldness should be embraced, so we've picked our favourite graphic wallpapers which we encourage you to use with wanton abandonment (although they'll all work just as beautifully if you do want to go for a feature wall!)
Definitely not for the faint hearted, Polygon by Element Interiors is a riot of geometric pattern, which is available in three gorgeous colourways. For those who want to add a designer touch to their scheme, this Hemingway Carnival Wallpaper by Red Candy has been designed by Red or Dead founder Wayne Hemingway and is perfect for adding some 1960s chic.
Meanwhile, for those who prefer things a little calmer, Cachette's Roof Top Wallpaper is a beautiful design in a beautiful shade of grey making it ideal for the bedroom.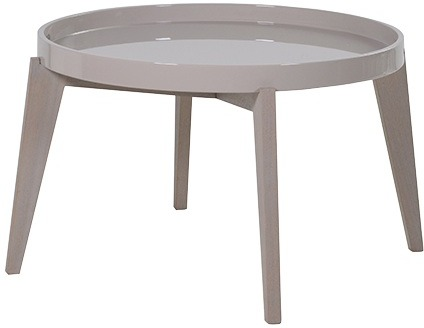 Add some stylish neutral tones with this Taupe High Gloss Table, £167.
A friend of mine has recently started a new job with Kelly Hoppen so, in homage to the Queen of Neutrals, I have had a mooch around here at Furnish for some cream, taupe and grey goodies.
My fave is this Taupe High Gloss Side Table by Lovers Lounge.
Simple, yet ever so stylish, this glossy piece of furniture will look equally good at the side of a sofa or chair as it will next to a bed for a sleek take on the traditional bedside table.
And with a generous top, there's plenty of room to keep everything you need close at hand.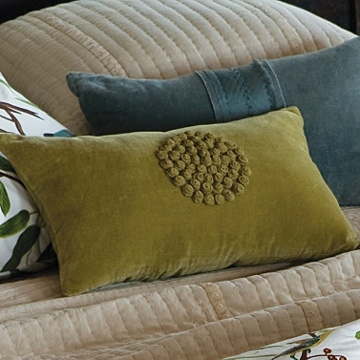 Cosy up with this Chartreuse Velvet Cushion, £96.
While I lament the passing of summer each year, autumn is without a doubt my favourite season. From spending time at home making soup and watching the leaves fall, to wrapping up in warm coats and scarves, for me it's the perfect excuse to get cosy.
And adding comforting accessories is the perfect way to get your home ready for autumn.
We have a huge range of throws, cushions and rugs to add some warmth to your home as the days get colder but what I have my eye on is this Chartreuse Velvet Cushion by Primrose & Plum.
In this gorgeous shade of green, this super soft, super cosy cushion will add an elegant touch wherever you use it from your bed to a sofa or chair.
Treat yourself to a new wall clock from our fantastic collection.
You know when the clocks go back that winter is officially on its way. But while most people don't like getting up and coming home in the dark, who are we to argue with Mother Nature.
To make it a little more bearable, we've put together some of our favourite wall clocks, which are ideal for cheering up a plain wall.
If you're looking for something stylish, this Origami Ceramic Wall Clock by Naken Interiors with its geometric design is ideal for the office or living room and is available in a selection of colours.
Those with a penchant for everything retro will adore this Gold Sunburst Clock by Alexander and Pearl, which looks far more expensive than its bargaintastic price tag.
And while it might be a little on the pricey side, who can resist this super cute, designer Cucu Home Cuckoo Clock by Red Candy for a little (or big) one's bedroom?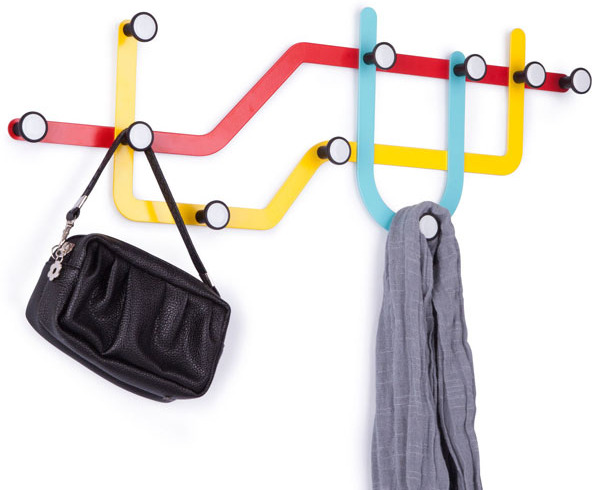 Keep everything neat and tidy with this Umbra Subway Multi Hook, £30.
Regular readers will be aware of my constant struggle to find the right coat stand/hooks for my narrow hallway, and will be delighted to hear I have found just the thing to solve all my storage problems.
And it comes in the shape of this Umbra Subway Multi Hook by Red Candy.
Designed to resemble a subway map (a very simple one at that!), this colourful wall rack has a multitude of handy hooks to hang everything neatly and keep your hallway clutter free.
And it's also perfect for other rooms in the home from housing towels in the bathroom to jewellery in the bedroom.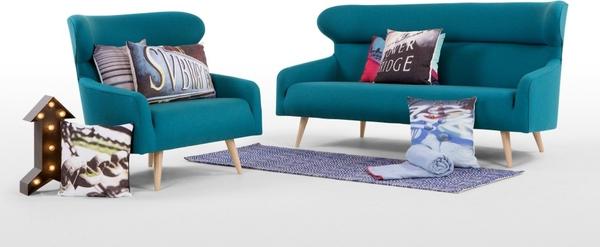 Sit back and relax in style with this Twist Armchair, £549.
Of all interiors products, I've always been a sucker for chairs – in fact it pains me each time I find a new one because I just don't have room for any more.
We have a huge selection of armchairs here at Furnish from contemporary to classic and simple to quirky, so there really is something for everyone and every room.
One design that has just made it to the top of my wish list is this Twist Armchair by made.com.
Available in three striking colours, I love this Teal version. Generous, with a definite nod to retro styling, it features a deep wingback and angled legs.
Ideal for both the living room and bedroom (if you're lucky enough to have the space), this chair is perfect for curling up in with a good book or simply sitting back and relaxing after a hard day at work.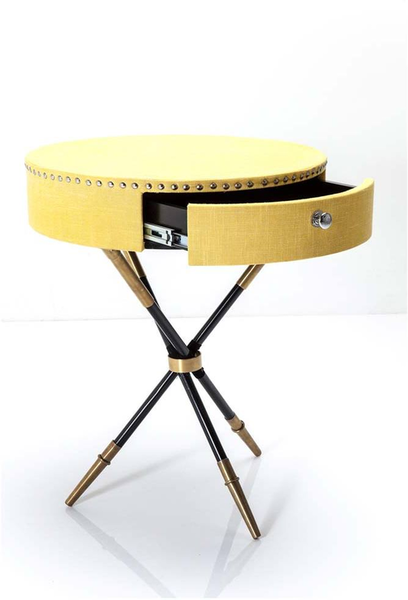 Add a subtle pop of colour with this Citrine Side Table, £325.
Despite being a fan of neutrals I adore the odd pop of colour, and after years of vowing never to have colourful furniture, I have recently succumbed to the odd piece.
The first was a teal armchair, which I totally love, so I've decided it's time to be a little more adventurous, which is why I'm investing in this gorgeous Citrine Side Table for the bedroom.
Covered in a textured woven fabric, this brightly coloured table has been finished with a row of glamorous studs and comes complete with a handy drawer.
Of course, while it's perfect as a bedside table, it would also work equally well next to a sofa or armchair on even in a hallway.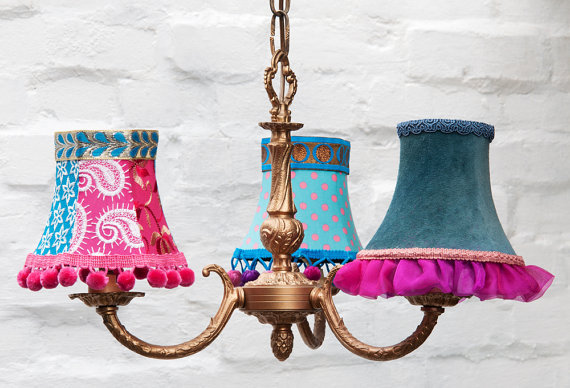 Go bright and bold with this striking Dixie Circus Chandelier, £120.
A few years ago, when upcycling became a thing, everyone was at it – some with disastrous results – however some of them got it right and some are still doing it very well.
Such as Mols & Tati-Lois, who have created a striking range of upcycled lighting designs.
My favourite is this Dixie Circus Chandelier, which has been turned into a bold statement piece with the addition of a myriad of vintage fabrics and trimmings.
Perfect for creating a feminine but not too girly boudoir, each one of these striking pieces is a one-off meaning you're getting a truly original piece.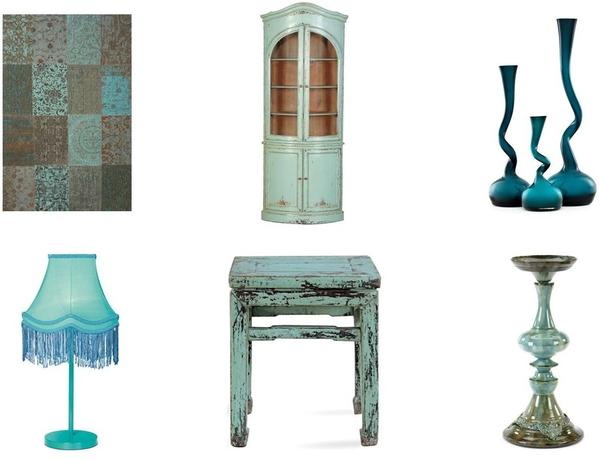 Give your home an instant boost with these turquoise treats.
Turquoise is a particular favourite colour of mine; probably because any time I start a new job or have a big event in my life, my Mum always makes sure I have a piece of it with me. As someone who is superstitious beyond belief, she believes it brings good luck and helps to keep you safe.
Reminiscent of exotic seas, this shade works well in both contemporary and classic interiors. Whether you opt for a pale, eau de nil shade or a darker, almost teal hue, both work well with pink, yellow, grey and white as complementary colours.
We have a great selection of products here at Furnish to inject this colour into your home from lighting and wallpaper to stylish, glass accessories.
If you're looking to invest in a new lamp to combat the onset of autumnal darker evenings, this Fluoro Fringe Table Lamp in Turquoise by The French Bedroom Company is just the ticket, while this Multi Rug in Sea Blue by Naken Interiors will look striking teamed with white floorboards.
And what could be a better way to display statement autumn blooms than this Normann Copenhagen Swing Vase by Red Candy, which is available is three sizes.