Features: July '09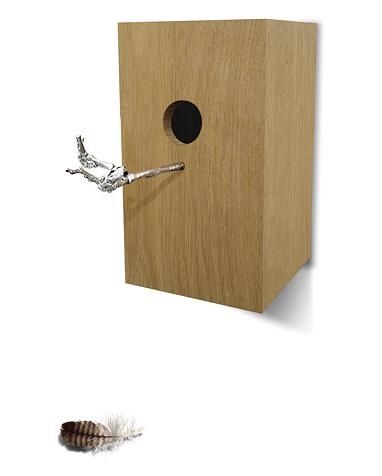 Look after your feathered friends the stylish way with this bird box. £65
Interiors don't have to be serious all the time; in fact it's quite nice to have some fun with it so we were delighted to come across this very swish bird box.
Designed by Fredrikson Stallard for Thornsten Van Elten, the bird box is made from solid European oak and has a silver twig perch to entice flocks of sparrows, pigeons (ok, maybe not nasty pigeons), blue tits and the like to spend time in your garden.
Yeah, sure you can buyer cheaper bird boxes. But we love this one because we're pretty much sure once you put it up, your local birds will be tweeting (the traditional kind, not on Twitter!) about how stylish and welcoming your garden is.
See this product at Thornsten Van Elten...
(We don't sell this product yet but sign up to our newsletter and we'll let you know when we do)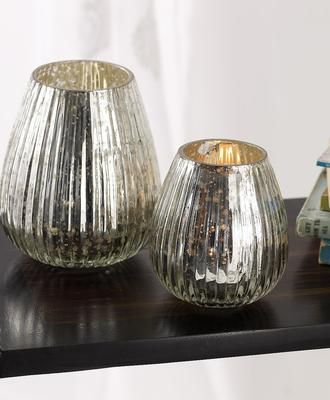 Let there be light with this gorgeous tea light holder available at furnish.co.uk. Buy it from Lombok for £5.
There's a lot to be said for candle light. It's atmospheric, romantic and if you're trying to save on electricity (!) it's a good option too.
As well as a stunning range of furniture, Lombok also do a mean line in accessories for all over the home and our pick of the bunch are these elegant dome glass tea light holders. We love their slightly distressed finish, shape and size – ok, we admit it we just love them and at a fiver each, they're not exactly going to break the bank either.
Try using them lined up on a mantelpiece to create a welcome glow or add a touch of romance to your barbecues or al fresco dining by dotting them around your garden.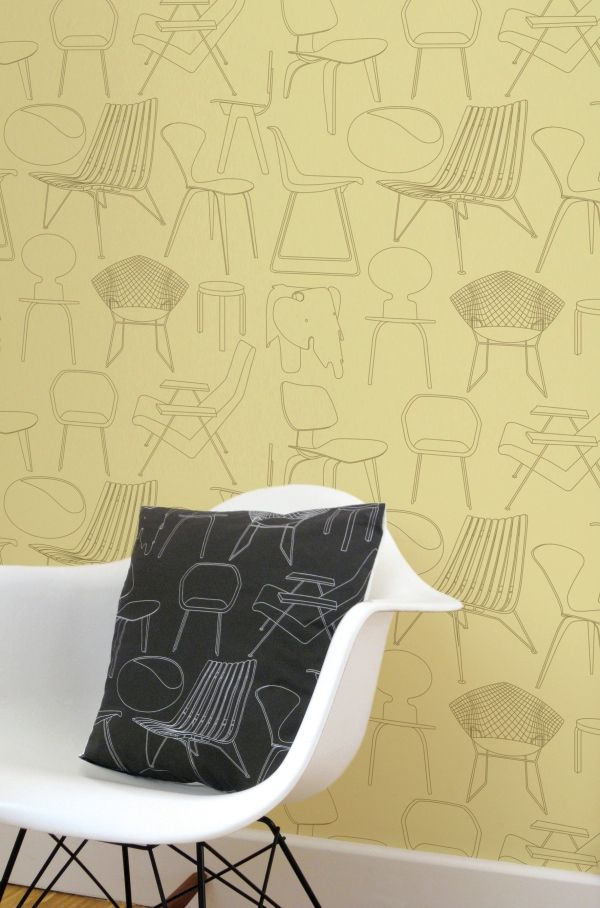 Transform your room with this quirky wallpaper. £38 per roll.
If you can't afford a designer chair then why not splash out on this wallpaper from Mini Moderns? As well as adding interest to a plain wall, if you're like us and bordering on chair obsessive, you can also have an interesting game of spot the iconic chair...
So far we've found the Eames rocker, a Bertoia wire chair and the Arne Jacobsen Series 7 chair.
Available in two colour ways: Snow and Buttercup, the wallpaper is good for the eco conscious too as it's made from paper from certified forests.
See this product at Mini Moderns..
(We don't sell this product yet but sign up to our newsletter and we'll let you know when we do)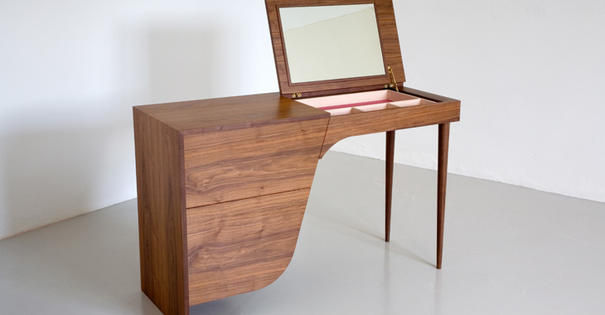 Get ready in style with this beautiful dressing table. £3,995.
There's something really decadent about getting ready at a dressing table. Surrounded by lotions and potions, you can preen and fluff until your heart's content. Well, it sure beats balancing your make-up bag on your lap on a packed train.
And after searching for quite some time we think we've found the perfect one at Benchmark. Designed by design duo Sarah Kay and Andrea Stemmer, this Rose dressing table is made from walnut and lined with gorgeous pink leather.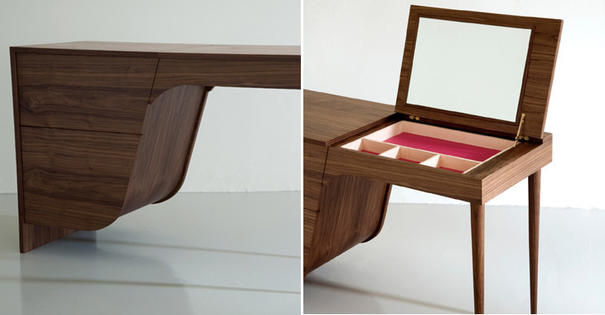 The two drawers provide plenty of storage space, while the elegant lid reveals a mirror, which is of course a dressing table essential.
We're not ashamed to admit, we're a little bit in love with this dressing table and it's definitely on our wish list.
Make your lighting a focal point with this sophisticated floor lamp now available. Buy it from Lover's Lounge for £234.99.
Any interior designer will tell you to light a room properly, you need to have different light sources; table lamps, floor lamps, ceiling lamps – the list goes on and on. And it's true, just one light source won't only be totally inefficient but well, it might look a bit odd too!
When it comes to choosing a light the world literally is your oyster, with mind-boggling options it can be a bit intimidating which is why at Furnish, we've made things a little simpler by only featuring la crème de la crème of products.
For example, we love this eye-catching chrome tripod floor lamp from Lover's Lounge. At first glance it looks like a normal floor lamp but look a little closer and your realise it resembles a lamp from a film set or photography studio and is perfect for giving your scheme an industrial feel.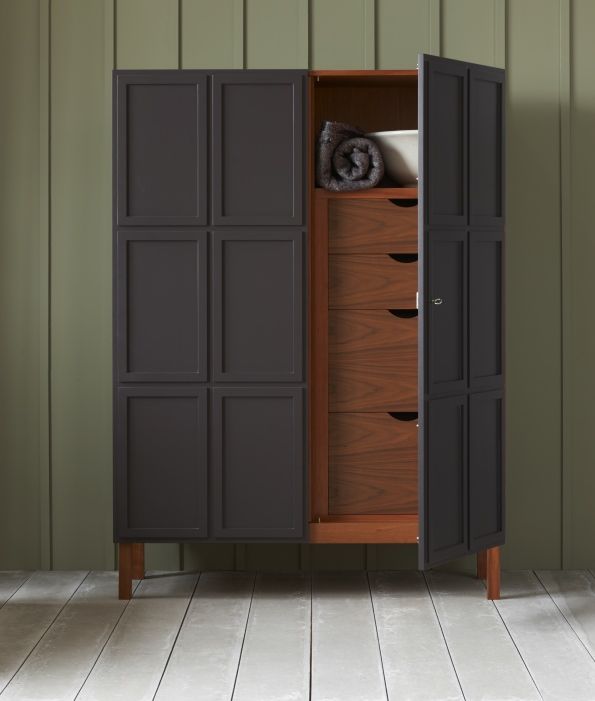 Keep your stuff streamlined with this stunning armoire from Pinch. £5,075.
FACT: We all have too much stuff. No matter how much you convince yourself your home is an oasis of tranquil organisation, everyone has that one drawer or cupboard that you don't dare open for fear of being buried alive by its contents.
Well, here at Furnish, we found something to put an end to all that clutter with the Frey armoire from Pinch design.
A beautiful piece of furniture when closed, the real delight begins the doors to this armoire open because Pinch offers a bespoke service for any configuration including storage for media, kitchenware, books or even clothes. In fact, you can choose any combination of drawers and shelves until your heart's content.
We love the colours this armoire's available in too; from zesty lime-green to a classic bluey-black. And ok, this piece of furniture isn't exactly cheap or recession-friendly but we reckon it's a future classic and something you'll want to pass down the family for years to come.
(We don't sell this product yet but sign up to our newsletter and we'll let you know when we do)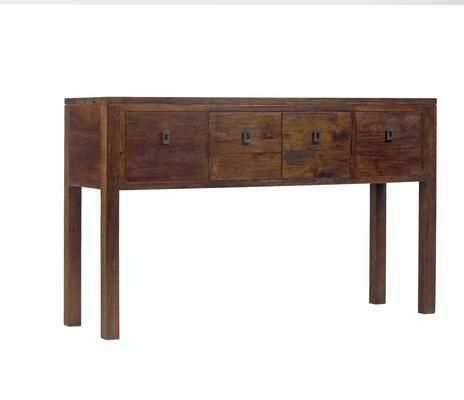 Keep your hallway in check with this rustic console table. Buy it now from Old Ginger for £425.
If you want to avoid your hallway becoming a dumping ground for keys, post, phone directories and other paraphernalia, then a console table is a wise investment.
Consoles come in many different guises and materials but top of our list is this reclaimed teak design from Old Ginger.
Slim enough to fit into even the narrowest of hallways but sturdy enough to withstand the onslaught of daily dumping; it's the ideal choice and also comes with two large drawers and a nifty cupboard.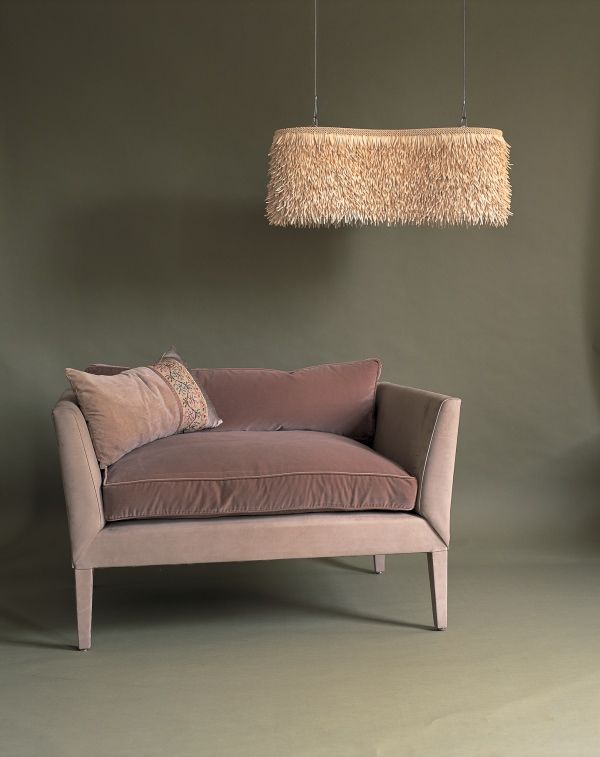 Sit back and relax in style with this chair from Ochre.
Comfort sometimes means compromising on style. You know what we mean, everyone's got that battered old, squishy armchair that you can't bear to be parted with but that also doesn't quite go with your fabulous interior scheme.
Well, we've found a way to combine both comfort and style and it comes in the form of the Divine Recline Giant Club Chair from Ochre.
Deliciously elegant with its tapered legs and structured frame, it also has a wonderful sink-into seat and back cushion.
Perfect for a living room or bedroom, we love this indulgent chair because it screams relax. So turn off the phone, grab a film or book and snuggle up because everyone needs a bit of me time.
(We don't sell this product yet but sign up to our newsletter and we'll let you know when we do)/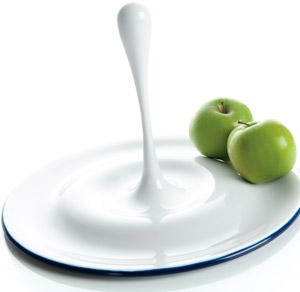 Get your five-a-day the designer way with this stylish fruit bowl. Buy it now from 95% Danish for £37.99.
Frankly, we thought fruit bowls had sadly died a death. Everyone seems to eat on the go and the traditional, cut-glass bowl filled with satsumas and apples doesn't really seem to go with modern interiors.
Oh how we were wrong, because we've found this ultra cool fruit bowl at 95% Danish that is set to revolutionise the way we store fruit and we love it!
Firstly, it looks great with or without fruit and secondly, the middle bit provides a handy handle but above all we think it will almost definitely provoke those "That's cool – where did you get that?" from guests and we know you like to be top of the design game!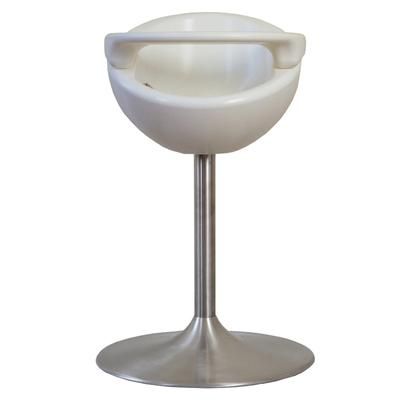 Make feeding time ultra stylish with this highchair from Mozzee. From £360.
If like us, you sometimes find nursery furniture a little bit twee, then we're sure, like us, you'll be delighted to hear about The Little Fashion Gallery. Based in Paris, LFG stock a wide range of stylish kid's products.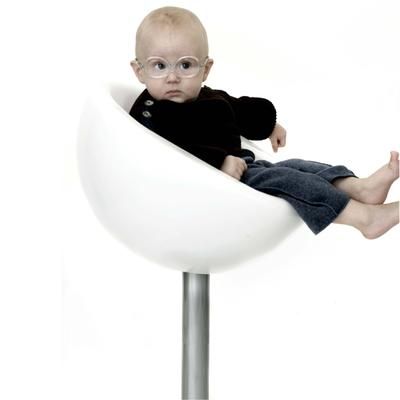 That means you can make sure your little ones are comfortable and happy while still maintaining your design credentials.
There's almost too much to choose but amongst the lighting, storage and both vintage and contemporary furniture, we found the Nest High Chair. Designed by Mozzee and available in Black, White and Orange, it's the perfect highchair for little design aficionados and we guarantee grown-ups will love it too!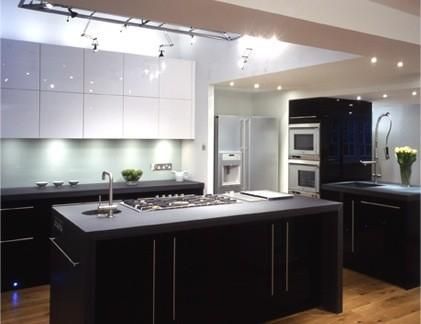 Give the most important room in the home a makeover with this stunning Metro unframed kitchen. Find out more about it at Roundhouse from £20,000.
The kitchen is often called the hub of the home so it really pays to splash out on a beautiful one. We've fallen hook, line and sinker for this simple yet stunning kitchen from Roundhouse.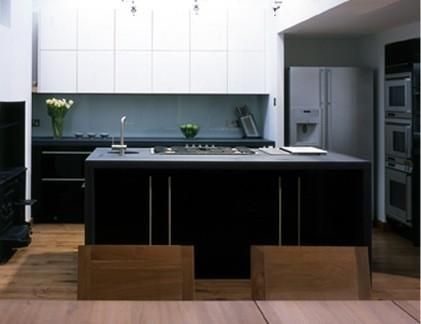 It combines high gloss black units and a grey worktop while the long handles add interest to the plain doors. We think it would look great whatever style of home you have and if you'll excuse us, we're just off to grab our measuring tape...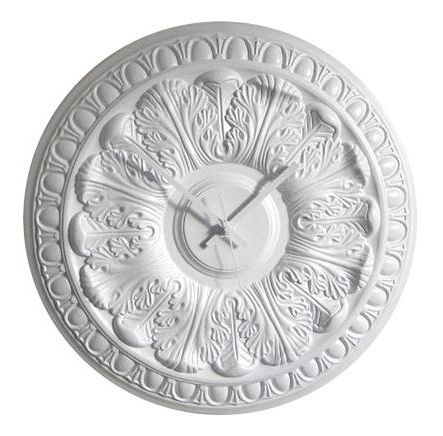 Make sure you're never late again in style. £59.80
Ceiling roses are meant to go on ceilings right? Well, we were delighted to stumble across this product which gives a modern twist to a classic favourite.
Mr Kaliski has taken the humble ceiling rose, added clock hands and turned it into a very stylish timepiece. Perfect for adding a traditional feel to a contemporary scheme, we love it and think it's a future design classic.
Perfect for any room in the house, the Rose clock is available in a choice of colours including Hot Pink, Gold and Bronze but our favourites are the classic Black and White versions.
See this product at Mr Kaliski
(We don't sell this product yet but sign up to our newsletter and we'll let you know when we do)
Keep your books in check with this set of Stag bookends now available at furnish.co.uk. Buy them from Graham & Green for £55.
There's something really decadent about being surrounded by books but if yours have a habit of annoyingly falling off shelves then investing in some good book ends is essential.
But let's face it; most bookends aren't exactly the most interesting objects in the world right? Well, actually no that's wrong, because we've found these very regal Stag head bookends from Graham & Green.
Made from aluminium and set on a wooden base, they're heavy enough to stop your books escaping and will make a real style statement too.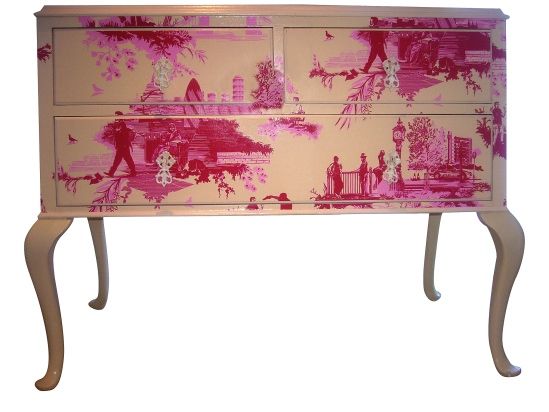 Add colour and style with this gorgeous chest. From £400.
There's so much to say about this chest, but in brief – we just love it! Designer Bryonie Porter takes vintage furniture and gives it a new lease of life by covering it in a wide range of striking wallpapers.
This chest (with a definite French feel) has been covered using Glasgow-based designers Timorous Beasties London Toile wallpaper. Look closely and instead of a French pastoral scene which is typical of toile, you'll see the Gherkin and St Pauls.
Use it in your bedroom, hallway or anywhere you need some super stylish storage and we guarantee it will become a talking point amongst guests.
See this product at Bryonie Porter...
(We don't sell this product yet but sign up to our newsletter and we'll let you know when we do)

Create a simple dining scheme with this contemporary table and bench set. Buy it from Crane Design. Bench from £540.Table from £3,750.
Having friends round for dinner now is all about sharing and lounging rather than silly four-course dinner parties and tables styled to within an inch of their lives.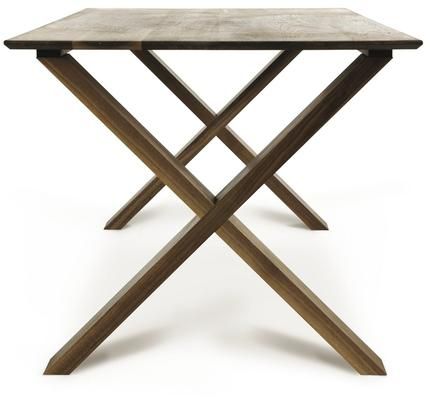 So you need a dining set to match. This bench and table set from Crane Design fits the bill perfectly. Available in three different sizes (small, medium and large) it's a great choice for either a dining room or kitchen and not being restricted by chairs, you can have as many guests over as you wish – as long as they're all happy to squidge up a bit that is...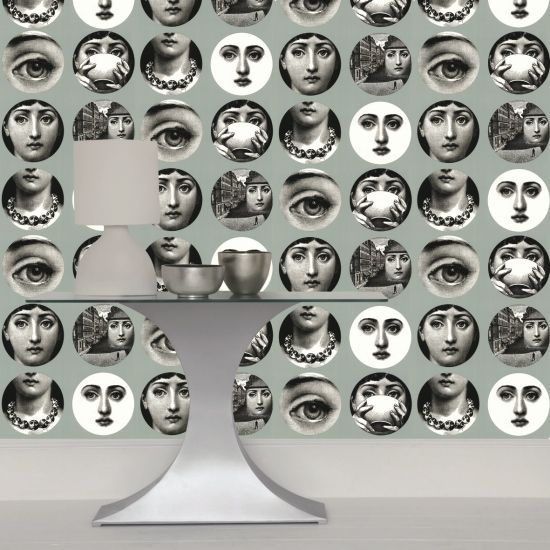 Give bare walls something to smile about with this beautiful wallpaper. From £63 per roll.
There's wallpaper and then there's wallpaper and we think we've found some of the most beautiful around. Cole & Son have created this beautiful design using Piero Fornasetti's iconic illustrations.
If you're feeling bold, then this is the wallpaper for you. It'll look great used on one wall or try using it to jazz up a boring chimney breast or alcove and combining it with a complementary paint colour.
The wallpaper is available in two colourways – this monochrome choice or with a burgundy background, both of which will look fabulous in any room.
See this product at Cole & Son...
(We don't sell this product yet but sign up to our newsletter and we'll let you know when we do)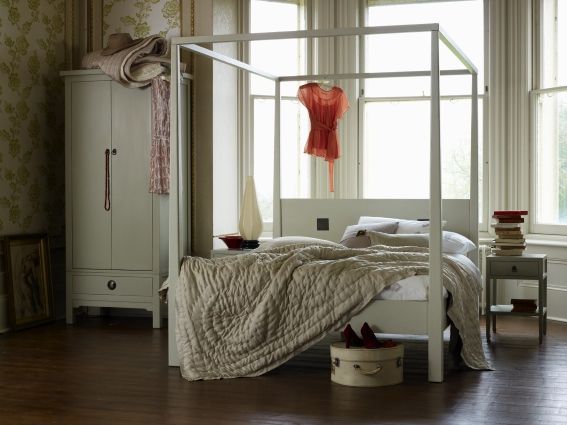 Create a romantic boudoir with this elegant four poster bed. From £995.
Mention four-poster beds and it could conjure up a whole host of interiors disasters such as horrible orangey-pine and hideous voile curtains.
Well that's not the case with the choice on offer from Lombok. They've got an array of wonderfully simple four posters but we've fallen for this Beijing design, which combines sleek lines and white painted wood which is just the ticket for turning your bedroom into a sanctuary.
So indulge the princess (or prince!) in you and create a stunning effect with this beautiful bed.
Lounge in style with this show stopping sofa available from furnish.co.uk. Buy it from MARK Product for £2,800.
You can keep your Salon de Mobile and your International Interiors New York because we've found this sofa from good old home-grown talent.
This effortlessly chic sofa is from Cornish-based MARK Product and has got us as excited as a small child at Christmas.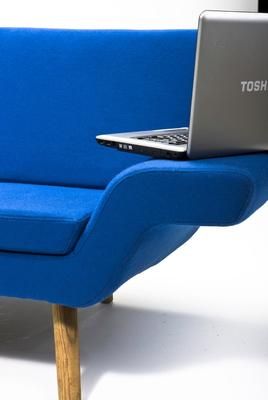 Firstly, we love the colour. What a brilliant excuse to move away from the usual brown, cream and grey sofas that seem to dominate contemporary design and secondly, we love the shape and the definite nod to classic Scandinavian design.
And if a bright blue sofa might seem a step too bold for you, then just make sure you keep your walls, floors and other furniture neutral and allow the Slide sofa to do its thing.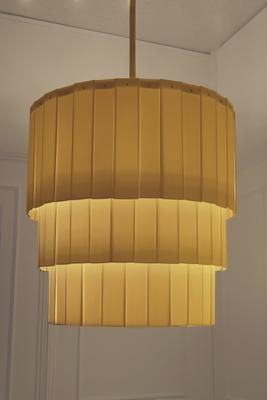 Shake up your lighting with this contemporary chandelier now available at furnish.co.uk. Buy it from Diffuse Lighting for £1,591.
Lighting has to be one of the trickiest design elements to get right. You have to think about different areas to light, what bulb wattage to use and then enter the minefield of what light fitting to choose.
Well, that's a problem of the past thanks to Diffuse Lighting and their great range of stylish lights.
Our pick of the range is this Three Tier Drum chandelier which is sure to take centre stage in any room. Made from porcelain tiles, the chandelier has a cream matt finish. Try using it in a hallway or add a few hanging in a row over a dining table to create a dramatic effect.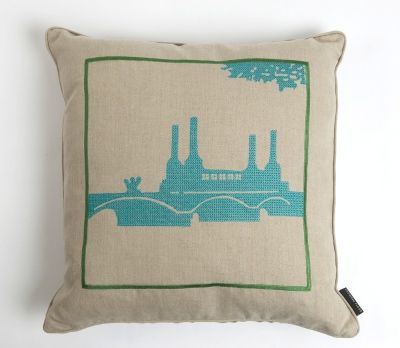 Bring some of the world's most famous landmarks into your living room with these striking cushions. From £60.
Sightseeing is all very well and good but if you're stuck at home this summer instead of flying off to some exotic location then you could do a lot worse than to invest in some of Snowden Flood's gorgeous cushions.
Snowden's (gotta love the name too) cushions are available as laser cut, embroidered or printed versions and all depict famous landmarks such as The Statue of Liberty and the Taj Mahal as well as iconic London sites.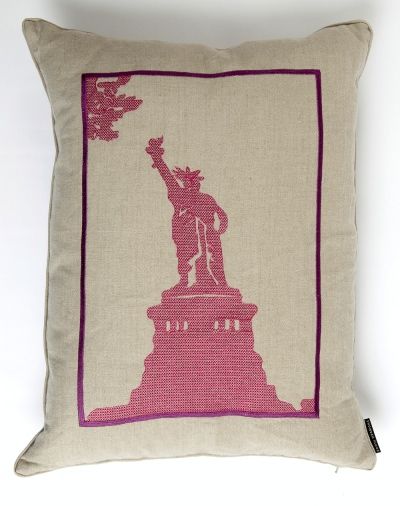 So brighten up your home with some of her offerings and have a geography lesson at the same time.
See this product at Snowden Flood...
(We don't sell this product yet but sign up to our newsletter and we'll let you know when we do)