Features: January '10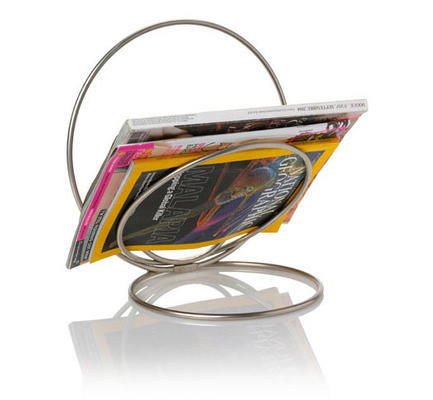 Keep your magazines in check with this stylish rack from Black + Blum. WAS £26.25 NOW £23.63
If you're feeling a little short of cash, then the good news is you can still get 10% off everything at Black + Blum. Yes, people, that's right, 10% off everything.
Right enough of the sales spiel and let's move onto exactly why you should be spending the last pennies of your pay packet on something from Black+Blum.
1. They design super cool accessories which are fast becoming design icons.
2. They won countless design industry awards including a House & Garden Classic Design Award and Gift of The Year
3. Their products have a innovative, quirky twist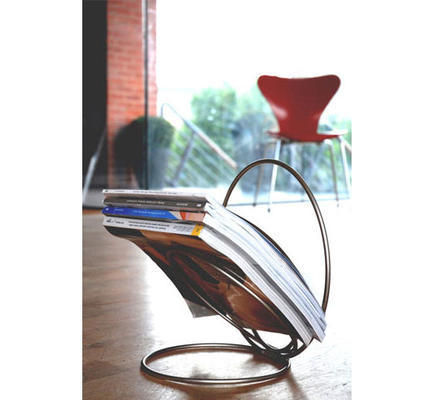 We love this ultra-sleek Ringo magazine rack which is perfect for stashing away your recent copies of Elle Deco and Living Etc and even looks really cool when empty.
And if you're short on space, why not try Ringo's sister, Ring Ring, a wall-mounted version of the magazine rack which will keep your latest issues neat and tidy.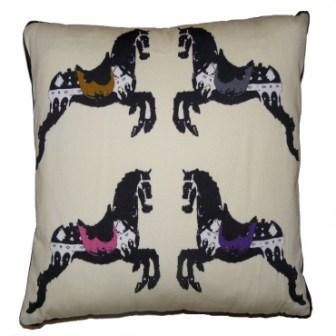 Funk up your sofa with these seriously cool cushions from Zedhead Designs. £30
I have to admit that I'm a bit obsessed with cushions.
Not just plain, boring ones I'll have you know but really stylish, statement pieces that add instant wow to a room.
There's not one matching cushion in my home and that's because I keep coming across ones I just have to have.
And it looks like I'll soon be adding to my collection after stumbling across these fab designs by Zedhead Designs.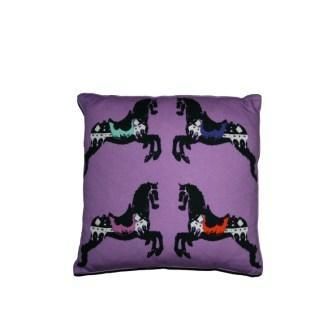 Founder Zoe Thompson creates the most beautiful, colourful cushions that I've seen for a long time. There's almost too many to pick, but my favourites have to be the Giddy Up Horsey designs. Available in purple and cream they feature intricately drawn horses with different coloured saddles that are guaranteed to bring a splash of colour to even the most neutral of schemes.
Try using them to bring a dull sofa or tired armchair to life.
See this product at Zedhead Designs...
(We don't sell this product yet but sign up to our newsletter and we'll let you know if/when we do)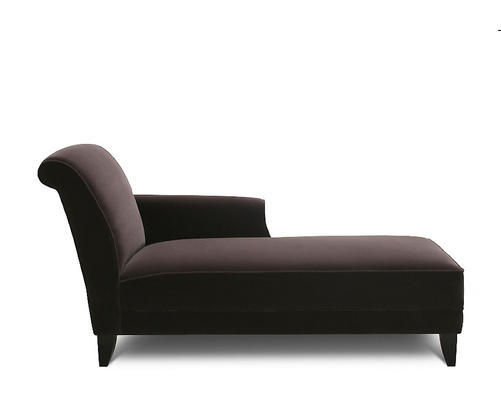 Take it easy with this elegant Perugia chaise from Orchid. £1,236
I constantly want more space in my flat, mostly so I can fill it with beautiful furniture. Top of my wish list is a chaise longue – I've always wanted one to recline and muse perhaps about discovering more Fab Finds to share with you.
This Perugia one from Orchid has jumped straight to the top of my "I want it now" list. Sleek yet classic, contemporary without being too cool for school, i challenge you to find a home this piece of furniture wouldn't look great in.
Its manufacturing process is quite interesting too; handmade on a hardwood frame, its springs have been made by hand too and the feet are available in a choice of colours and designs. The best bit of all though is that Orchid stock a wide range of fabrics which it can be covered in from the likes of Linwood, Romo or Osborne & Little, or you can choose to use your own.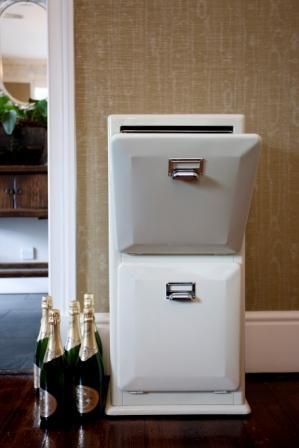 Give your recycling a stylish touch with this double recycling bin from Rose & Grey. £235
If you're doing your bit for the environment, then you're probably already frantically recycling everything glass, plastic, paper and card. You've probably also got one of those cumbersome recycling units or - even worse - a hideous council-issued green recycling box.
Not very stylish are they?
But before you ditch saving the planet for future generations, we want to show you this sleek alternative from Rose & Grey.
The Retro double recycling bin is made from is made from aluminium and features two large storage compartments that will easily hold the week's papers and weekend's wine bottles.
Super slim and stylish, it will easily fit in your kitchen without sticking out like a sore thumb.
See this product at Rose & Grey...
(We don't sell this product yet but sign up to our newsletter and we'll let you know if/when we do)
Add some Art Deco chic with this stunning chandelier from The White Company. £100
As a rule, I'm a sucker for contemporary, sculptural lighting, although I have to confess that I'm still to put together a rather well-known light shade that has 95 pieces.
But I'm prepared to change my mind for this beauty from The White Company.
The aptly named Deco chandelier takes inspiration from the Art Deco period and is guaranteed to take centre stage wherever you use it.
Glass loops make up this decadent lighting piece which is perfect for creating a glamorous boudoir or an indulgent dining space.
And the best bit of all, you don't have to put it together yourself, which gets my vote anyway...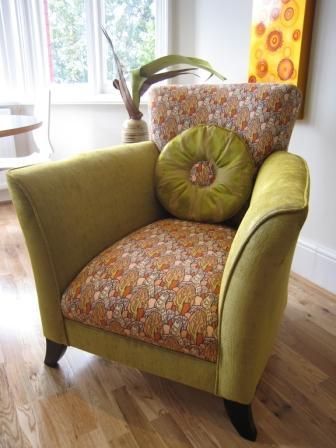 Give your living room something to shout about with this gorgeous retro armchair. £765
I don't think I've made a secret about my love for retro and reclaimed furniture in these Fab Finds over the last few months. It is my passion and I adore it even more when the pieces are covered in retro fabrics, which is why I love furniture design site Bo & Jangles.
They produce truly individual pieces of furniture as well as taking on special commissions to create the furniture of your dreams.
My favourite piece is this Tree armchair, which I wouldn't have any trouble curling up in for a nap after a hard day's work.
But there are tons of other designs and fabrics to choose from, so the world is your oyster. But don't just take my word for it, have a look for yourself and decide what would be your favourite piece.
See this product at Bo & Jangles...
(We don't sell this product yet but sign up to our newsletter and we'll let you know if/when we do)
Let your walls speak for themselves with these motivational canvasses. £18.95
Everyone knows that January is traditionally the time when New Year's resolutions are made (and broken!) but if you could do with a kick up the proverbial to motivate you this year, then we think we've found the perfect thing.
These canvasses feature a range of famous inspiring sayings such as "Shoot For The Moon Even If You Miss You'll Land Among The Stars" and "Life Isn't About Finding Yourself. Life Is About Creating Yourself".
As well as being perfect for adding a touch of contemporary monochrome cool to your walls, we also reckon they might make Monday mornings a little more bearable...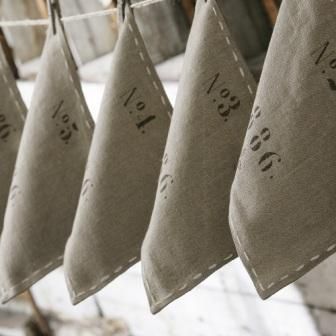 Turn your tabletop into a design statement with these unusual placemats. £85 for a set of 10
Being the control freak that I am when it comes to interior design, we have now been without table mats for about 18 months in our flat.
When the old ones gave up the ghost, I decided I would adore the next ones I bought. Unable to find any, the table has remained bare with dinner guests giving me strange looks as I place plates straight out the oven onto my much loved G Plan table.
Then, as if by magic, I came across Blueblack & Red and their fantastic collection of table mats.
I was tempted by the Union Jack design, but, in the end, I've plumped for the 1886 design which is inspired by old grain sacks.
Numbered 1-10, there's plenty in the set to go round at even the largest of dinner parties. So if your table is lacking some style, I urge you to invest in these immediately.
See these products at Blueblack & Red...
(We don't sell these products yet but sign up to our newsletter and we'll let you know if/when we do)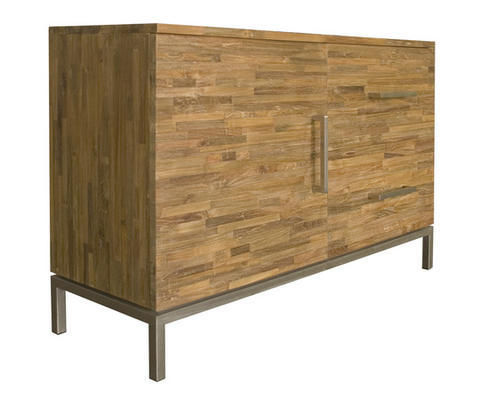 Keep your bits and bobs neatly stashed in this eco-friendly sideboard. WAS £795 NOW £585.
You'd better get your skates on if you want to bag yourself a bargain from fab interiors store Puji because their sale finishes at the end of the month.
There's a brilliant selection of products to choose from but we love this sleek sideboard. It looks good but also has a great story behind it as it's made from 100% recycled teak, meaning it will help ease your conscience about investing in yet another piece of wooden furniture.
It's super useful too, with its cupboard and two drawers, your cluttered dining room will soon be a thing of the past.
But what we really love about it is the gorgeous wood grain which is ideal for adding a touch of nature and pattern to your home.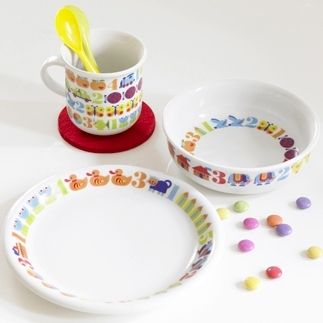 Sort out your little ones eating habits with this funky crockery set. £38.50
Surrounded by friends' children at the weekend and tentatively passing them their dinner on my best china willing them not to drop it, I realised how child unfriendly my flat is. Sharp cornered coffee tables are not good with a nine-month old baby crawling about and neither is anything smaller than a book within reach of an inquisitive three-year old.
So I promised myself that next time the little ones come to stay I will at least have something more kid friendly for them to eat off.
This is when this deliciously retro set from byGraziela caught my eye.
Compromising of mug, plate and bowl all decorated with the famous 123 design, they are both practical and stylish at the same time.
They'll make the perfect addition to your kitchen when you're entertaining little ones or if you know someone who's had a recent delivery from The Stork, they'll make a great gift.
See this product at byGraziela...
(We don't sell these products yet but sign up to our newsletter and we'll let you know if/when we do)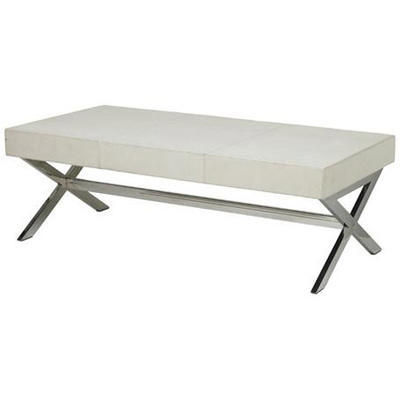 Create a statement in the living room with this sleek and stylish coffee table from Graham & Green. Was £475 Now £285
For the first time I can remember, I've not done any post-Christmas sale shopping. It's not that I haven't wanted to bag a bargain or two, it's that when I looked down Oxford Street from the relative calm of Tottenham Court Road three days after the big event, it appeared the whole population of London was heading for the shops.
Which is why, combined with the rubbish weather we've been having, it makes sense to stay at home and shop online.
Not only can you do it from the comfort of your home but if you so wish you can also shop while still wearing your Christmas jimjams.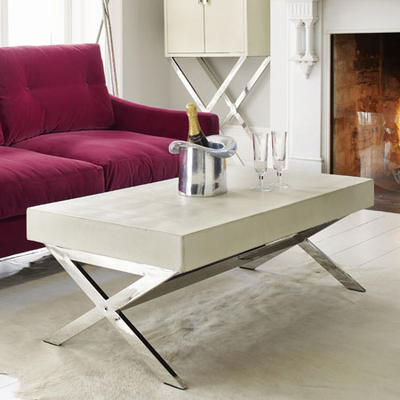 Luckily, one of our favourite stores, Graham & Green, is having a great sale with money off everything from lighting to furniture.
In the absence of being able to find my dream coat, I've decided to spend my dosh on this rather sleek retro coffee table.
Covered in faux white snakeskin, it will make the perfect addition to your living room, try teaming it with a black hide rug to create a classic monochrome scheme.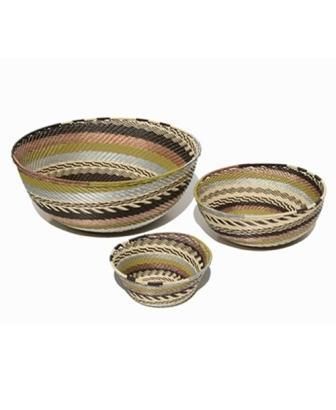 Add some recycled style to your home with these fantastic wire baskets. From £10
You can barely move at the moment without being told how important it is to do your bit for the environment. From local councils enforcing recycling to the government encouraging us to use lower emission cars, being green has to be the buzz statement of the year.
When it comes to your home, there are lots of ways to be green, but Furnish isn't here to sound like a patronising ad.
We are here to convince you that being green can be stylish too, and we think we've found just the product to do that.
These wire baskets from Also Home are made from old telephone wires in Africa as part of a Fairtrade community project making them both environmentally friendly and ethical at the same time.
Available in two colourways and three sizes, they're perfect for using a fruit bowl, stashing loose change or keys or just as a decorative accessory.
We love them and applaud their credentials too.
See these products at Also Home...
(We don't sell these products yet but sign up to our newsletter and we'll let you know if/when we do)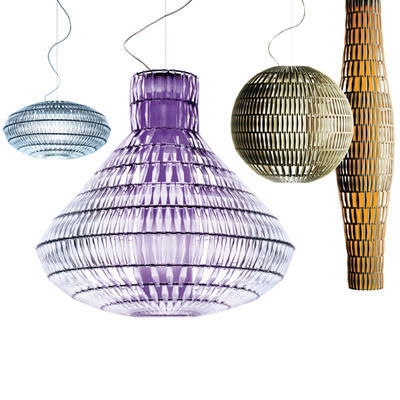 Create a real statement with one of these super cool pendant lights from Utility. Was from £114 Now from £54.
If you're looking to add instant impact to a room then look no further than these beautiful lights by Foscarini.
The Tropico collection features various shapes, sizes and colours. But what we adore about them is the sculptural design which is guaranteed to be a real talking point.
Try using one in a hallway to add drama to your entrance or create a row of different sized and shaped ones over a dining room table for maximum impact.
What we're really excited about, however, is the super duper price Utility are selling them for at the moment; they've slashed the starting price from £114 to a much more post-Christmas affordable £54.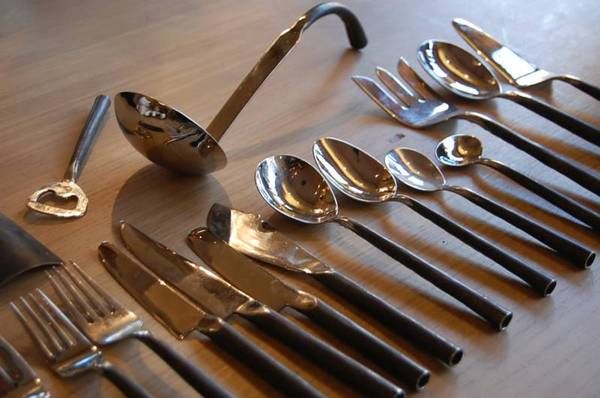 Create a dining table to be proud of with this stunning cutlery from Katrina Phillips Interiors. £120 for a starter set
You can usually rest assured that when an interiors designer as talented as Katrina Phillips starts selling products they'll be gorgeous.
And when we logged on to her site to see what was on offer, we weren't disappointed. The collection has been carefully put together with all the products being handpicked by Katrina. We love the Oak Refectory tables which are just crying out to be used for family feasts, but if you're after a smaller purchase then we definitely recommend the cutlery.
Ethically traded from Sri Lanka, each piece is hand finished in stainless steel. The cutlery's elegance is timeless and it makes the perfect choice for everyday use as well as special occasions.
See this product at Katrina Phillips Interiors...
(We don't sell this product yet but sign up to our newsletter and we'll let you know if/when we do)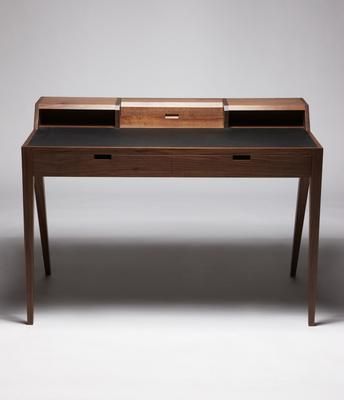 Get back to work with some style with this beautiful desk from Dare Studio. From £2,299
New Year is traditionally a time a lot of people think about jacking in being part of the rat race and start working for themselves. And with more and more people doing just that (not necessarily through choice!) it's important to get the right sort of office space set up at home.
We all know the rules about making sure you have the right lighting, that you have a room to call your own and that you should ban screaming toddlers while trying to negotiate deals with suppliers, but no one ever really talks about the style aspect.
Well, here at Furnish, style matters to us just as much as substance, which is why we love this desk from Dare Studio.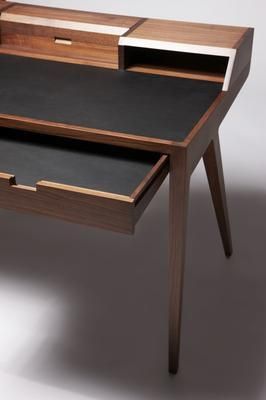 The Katakana desk is available in either American Black Walnut or American White Oak, while the leather-lined drawers and writing pad are available in a choice of colours. The desk also has clever cable management so won't have ugly wires and leads spoiling your beautiful desk.
But what I really love about it is the shape and effortlessly chic style. Alas, I no longer work from home, but if you do or are thinking about it, then I urge you to invest in one of these.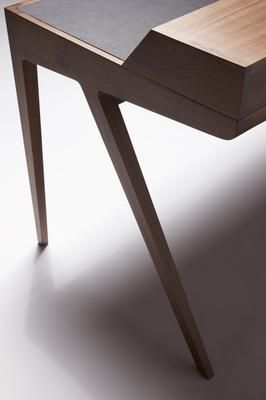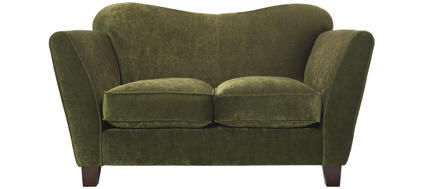 Bag yourself a bargain with this gorgeous Phoebe sofa from Sofa Workshop. Was £811 Now from £227
If like most of us you overspent at Christmas, then you've probably got your eyes peeled for a bargain.
Well, we've found an amazing one for you from sofa gurus Sofa Workshop. Just one of the suppliers offering fantastic deals on Furnish, their Phoebe sofa now starts from a bargaintastic £227.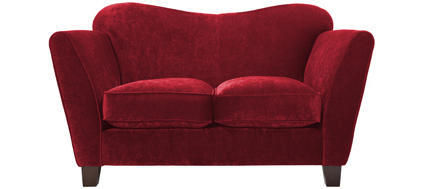 Available in a range of colours and fabrics, this small sofa is perfect for those who are short on space or want to use a sofa in a bedroom or home office for those moments when you just need to have a rest.
And the best bit of all is being available online means you don't have to venture out in the cold to get your mitts on it.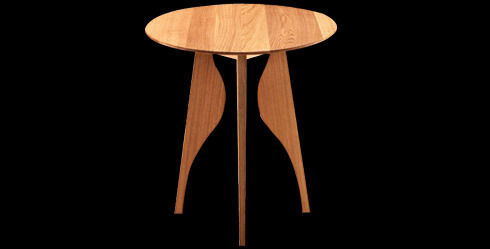 Add some designer style to your home with this stunning occasional table from Content by Conran. £245
A few years ago, I was lucky enough to be invited to this Shad Thames apartment for a celebration of style (ok, there were about another 100 journalists there) and I had to force myself not to give Sir Terence Conran a massive hug for helping to maintain my passion for all things interior.
Content by Conran has been a favourite of mine since its launch, a collection of well designed and importantly, well made furniture – most of the range has been on my wish list for an age.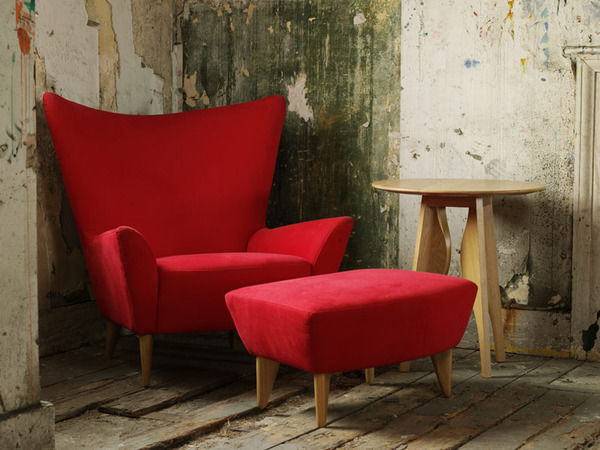 I especially love this Hourglass occasional table with its curvy lines and simple style. It will work anywhere you need that extra bit of surface space and I've got my eye on it as a new bedside table.
See this product at Content by Conran...
(We don't sell this product yet but sign up to our newsletter and we'll let you know if we do)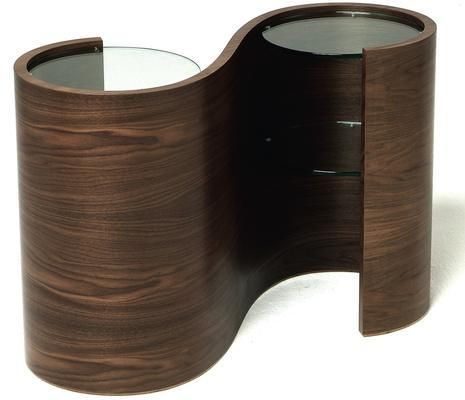 Add some curvy lines to your scheme with this show-stopping lamp table from Tom Schneider. Was £1,160 Now £986
We know it's not right to have favourites, but Tom Schneider's furniture is definitely one of ours. The whole collection has been given the curvy treatment, with everything from bookcases to TV units, Toms' furniture is anything but dull.
Our favourite is this Swirl Lamp Table, which is beautifully designed and available in a range of wood finishes including Cherry, Ash, Oak and Walnut.
A perfect addition to your living room, with its four handy glass shelves, it will also make a super chic console table in a hallway.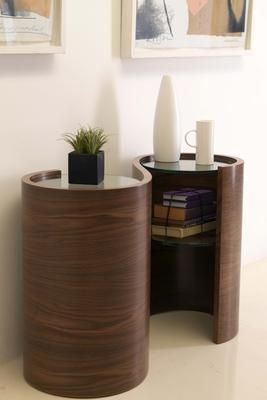 But what we love about it even more is that it's part of our exclusive Tom Schneider sale, meaning buying it now will save you almost £200 off the original price.
A beautiful piece of furniture and a bargain to boot – this is an opportunity not to be missed. Now, where did I put my credit card...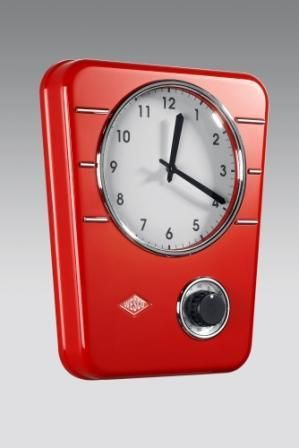 Inject some retro style into your kitchen with these bold accessories from Wesco. From £28.50
With colour being such an important aspect of interior design, we were delighted to stumble across Red Candy, a website dedicated entirely to all things red.
What a fab idea, we thought, especially as you don't have to spend hours trawling through different coloured products if you've got your heart set on something red. There's a multitude of products to choose from, from furniture to kitchen appliances, but what really caught our eye were these retro-inspired accessories from Wesco.
Famed for their statement bins, Wesco also make a wide range of equally stunning kitchen accessories including some rather funky bread bins.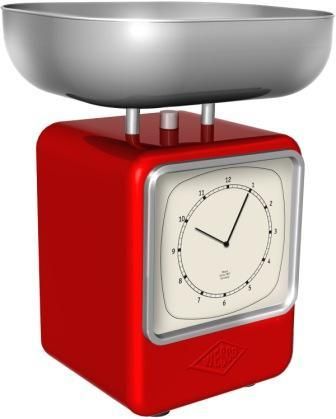 Our pick of the lot, however, is this super cool set of scales which also has a handy clock and the Classic Line Kitchen Clock which also has a timer function.
With these brightly coloured beauties you never need fret about burnt scones or getting your measurements wrong again, which should please the foodies amongst you.
See these products at Red Candy...
(We don't sell these products yet but sign up to our newsletter and we'll let you know if/when we do)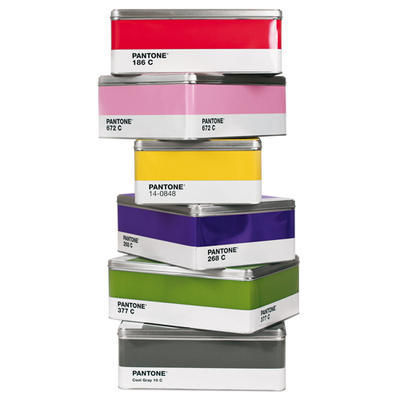 Brighten up your storage with these colourful Pantone® tins from Utility. £13.50
As someone who views colour as one of the most important things in the world, I love Pantone® products.
The world renowned colour experts now have their shades featured on everything from mugs to chairs.
Of course, it may become overkill in a few years, but for now I love it and can't wait to spend my Christmas money on some of these storage tins from Utility. Available in Grey, Green, Pink, Red, Yellow and Purple, they are the perfect way to bring some colour to your storing your stuff and will look great used on a simple shelf against a white wall.
Use them to keep your bills and paperwork in check or if you still print photos out (someone must!) then these are a great alternative to a traditional album.
I'm going to use mine to keep all my holiday memories in, with each colour assigned to a separate destination – now that is organised!