Features: March '10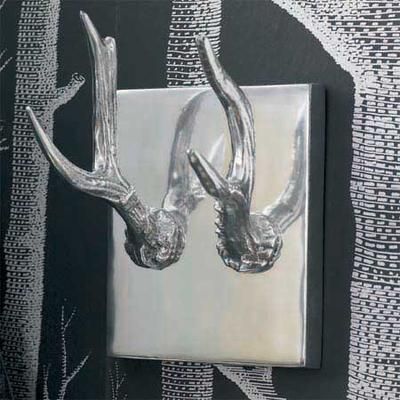 Put some animal magic into your home with these super stylish coat hooks from Graham & Green. From £31
I hate it when my home's a mess and the sofa in my dining room (yes, I know very decadent!) has recently become a dumping ground for coats and jackets.
So much so that I am often ashamed when guests visit and I have nowhere to hang their coats – they give me a slightly funny look as I gently place (my own get thrown) onto said sofa and there they stay until guests depart.
That's all about to change though as I have my eyes on a new must-buy from Graham & Green.
Their Oh Deer Antler Coat Hooks are simply divine and will no doubt make a welcome addition to my hallway.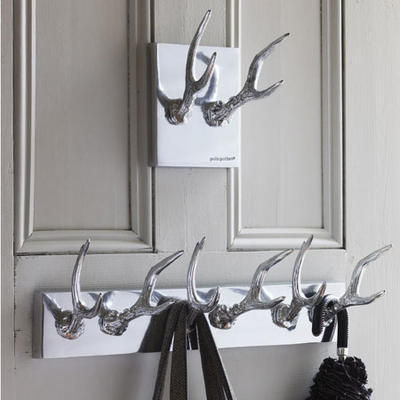 Made from polished chrome, they are available with two or six antlers and add a quirky twist to any interior while being functional too.
So guests will now be greeted with a much more suitable place to hang their garments and my sofa will go back to being used for what it was intended. Good news all round!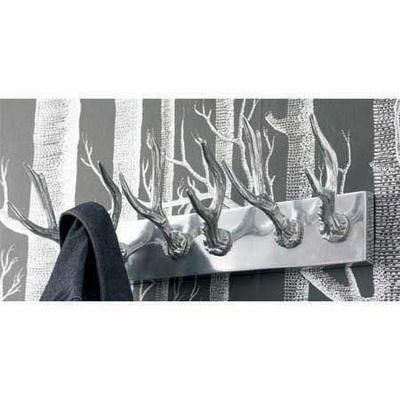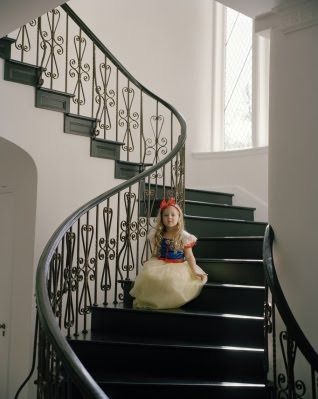 We're crossing the Atlantic this week in search of some of the hottest interior design blogs around and look what we found with a few clicks...
While we're obviously happy to be in dear old Blighty (after all we do have some of the coolest interior designers around), we love to take a trip across the pond from time to time.
Now we don't have to worry about expensive airfares or decanting our make up into see-through bags as we can travel there virtually. Habitually Chic is one of our favourite stateside blogs as author Heather Clawson takes us on a tour of all things cool and American. We particularly enjoyed sneaking a peek at this LA home.
Another of our favourite blogs stateside is the elegant Simply Grove written by cool girl Kirsten Grove. We adore the Three Things To Love section and the chance to have a sneaky look at Kirsten's beautiful home but what really pleased us was the introduction to Omni, a great furniture design company based in Arizona – we've got our fingers crossed that they'll be shipping to the UK soon.
Kate from California writes the simple yet highly informative interiors blog Girl Meets Glamour. An interior designer by trade, it's not surprise that Kate knows a thing or two about how to make homes look fab. We particularly enjoyed reading about panelling in rooms and it's got us reaching for wood, nails and a hammer (or at least the phone to call a decent carpenter...)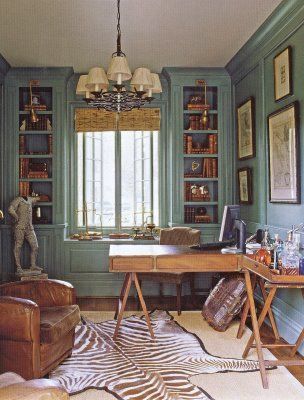 Should we be writing about your blog? Have you got exceptional writing skills and an amazing eye for interior design? Let us know and if we like your stuff we'll add it to our blog roll.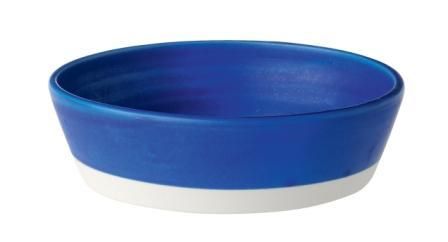 Add some Mediterranean zest to your dinner table with the Eve dining collection from Toast. From £18
What a grim winter we had and, yes, I know this is stating the obvious but, jeez, I don't ever remember it being this cold and miserable.
Still, at least we seem to have turned a corner if the recent glorious sunshine is anything to go by. Which got me thinking about warmer climes, and yes, I admit it, my impending break to the Med.
Which put me in mind of the fabulous Eve tableware range from Toast.
This matt glaze porcelain collection is available in three colour ways: Sand, Lapis Blue and Slate Grey – the first two which instantly reminded me of warm beaches and brilliant blue skies.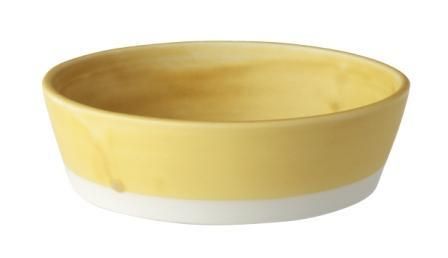 I love the rawness of these pieces which are perfect for impromptu Sunday lunches and late night suppers.
See these products at Toast...
(We don't sell this product yet but sign up to our newsletter and we'll let you know if/when we do)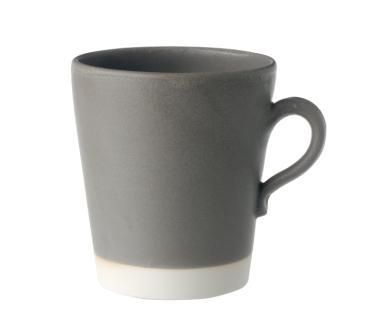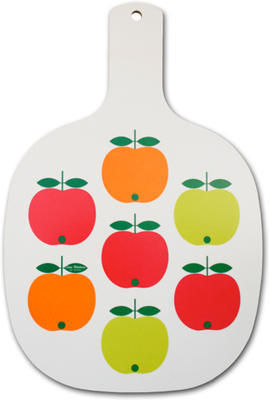 Make cooking prep fun with these retro Lotta Kulhorn Apple chopping board from Utility. £28
To be honest, as much as I adore cooking, the thing I dislike about it most is the prep work. I don't want to be chopping and dicing veg, I want to be flambéing, sautéing and showing off, pretending I'm a celeb chef with my own show...
...whoops sorry, possibly too much information there, but it's true chopping is dull.
However, that's now a thing of the past thanks to these super cute chopping boards from Utility.
Available in Multi or Black apples, I love their retro style and cheerfulness (if a chopping board can be cheerful).
Either way, they're just the ticket for livening up a plain kitchen and making chopping a pleasure rather than a chore.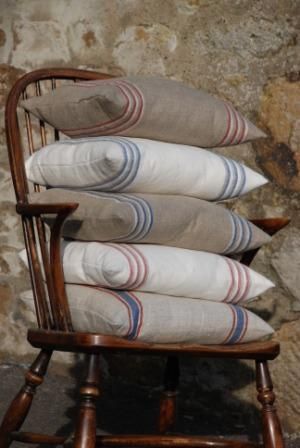 Add some subtle nautical charm to your interior with these Grain Stripe cushions from Ian Mankin. £40
There's no escaping it. Nautical is big news this season, from the catwalks of Milan to interiors shops everywhere, it seems everyone is getting in on the act.
I, for one, like it – I've always been a sucker for a stripe or too and having lived by the sea, I have a strong love affair with anything maritime.
However, there's a right way to do nautical in the home and definitely a wrong one.
Little wooden boat doted along a window sill, I'll give you that (as long as they're tasteful) but anything starfish-shaped or fake buoys hanging on a wall is a definite no no from me, I'm afraid.
I much prefer the more subtle nautical look, which is why I adore these cushions from Ian Mankin.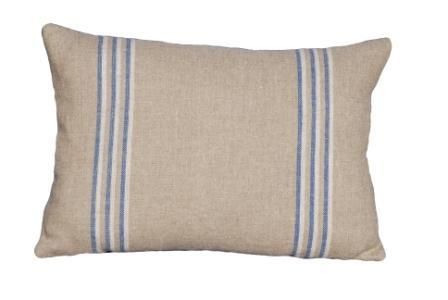 Use them on a plain white or linen-coloured sofa to add instant nautical charm.
See these products at Ian Mankin...
(We don't sell this product yet but sign up to our newsletter and we'll let you know if/when we do)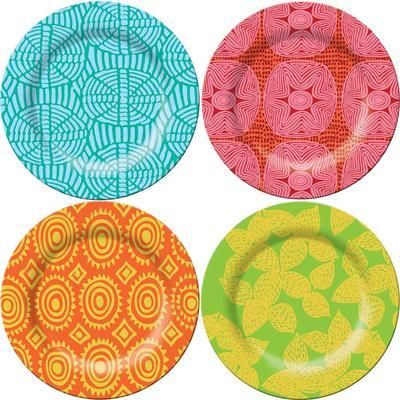 Say goodbye to winter and hello to spring dining al fresco with these gorgeous colourful Isis plates from W2 Products. From £24
I was so happy to see sun as opposed to grey skies that I actually suggested to a friend we go for a picnic.
Of course, still being firmly in March, traditionally not the warmest month of the year, I admit I was a little hasty. But can you blame me when I was picturing our sandwiches and antipasti laid out on these gorgeous platters?
Made from melamine, these beautifully vibrant plates come in an assortment of patterns and four different colours.
Brilliant for taking on picnics, they're also ideal for summer garden parties or even little ones' birthday teas.
Also available in this range is a set of salad servers which will look fabulous when teamed with a white ceramic or glass salad bowl.
Now all we need is a scorchio summer...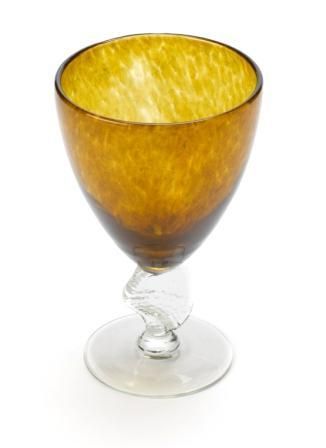 Make a newlywed couple smile with these super pretty wine glasses from Nina Campbell. From £22.99
If like me, you've been invited to several thousand weddings this year (ok, so maybe that's a slight exaggeration), then no doubt you've been racking your brains for what to get the happy couple.
Of course, most people are savvy enough to have wedding lists, especially those who don't want to end up with 50 toasters, but if your friends aren't, then chances are you're on the lookout for something special to give the newlyweds.
Well, look no further, because we've found the perfect gift. These Oriental Large Stem glasses from design guru Nina Campbell are available in six gemstone colours.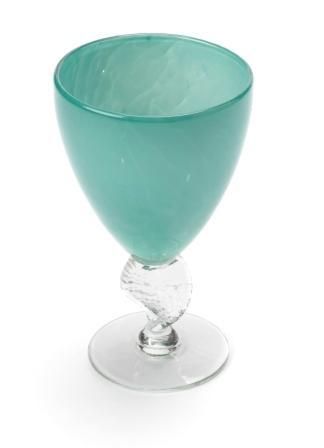 And, if you're feeling extra generous, then the Oriental design is also available in plates, ice cream bowls, champagne flutes and jugs.
Well, it makes a change from the ubiquitous food blender doesn't it...?
See these products at Nina Campbell...
(We don't sell this product yet but sign up to our newsletter and we'll let you know if/when we do)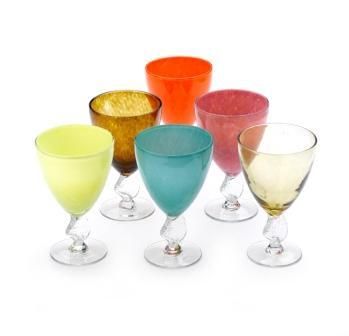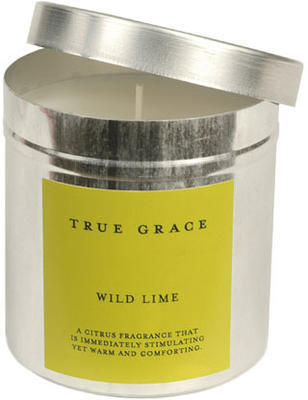 Make your home smell sweeter with these delicious candles by True Grace from Oliver Bonas. £12
I will come clean. On the whole, I detest scented candles. In my humble opinion, the majority of them smell like toilet cleaner.
Not so with these scented beauties by True Grace from Oliver Bonas; they're definitely an exception to the rule.
Available in evocative scents such as Vine Tomato, Blackcurrant Leaves and Wild Lime, they're perfect if you want your home to have a warm and inviting scent.
And being prettily packaged they make the perfect gift as well.

Make clutter a thing of the past with this stunning sideboard from Chaplins. From £4,125
Let's face it. Sorting out your home and keeping clutter under control is super dull – yawn! Which is why I'm of the opinion that you need to make what you keep your stuff in as interesting as possible.
I've talked before about how I am a fan of the G Plan sideboard, but I think I've found something that may compromise my love affair and I don't take cheating on favourite items of furniture lightly!
But the Tapas sideboard from designer furniture gurus Chaplins has definitely tickled my fancy. Available in a range of configurations, it comes in muted shades of charcoal, zesty lime and a juicy tangerine.
Use it in your office, your dining room or even in your bedroom to stash shoes, bags and other cumbersome items.
Put simply, I love it!
See this product at Chaplins...
(We don't sell this product yet but sign up to our newsletter and we'll let you know if/when we do)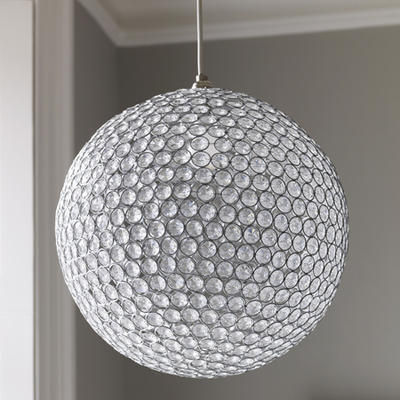 Add a glamorous touch to any room with this Sparkling Ball chandelier from Graham & Green. £95
If you're in the market for a new stunning piece of lighting then why not try this?
The Sparkling Ball chandelier from Graham & Green is absolutely beautiful. Reminiscent of a disco ball – although far more stylish of course - I love how the tiny discs of glass glimmer and catch the light.
It makes the perfect choice for any room in the home. Try it in a bedroom to create a decadent boudoir, your hallway for an impressive entrance or line two or three above a dining table to impress your guests.
It's our new pick of the interiors blogs, where we showcase some of the hottest blogs around.
You probably know by now that we're obsessed with all things interiors. We live, sleep and dream our homes and adore furniture, cushions, art and gadgets. In fact we're never happier then when we're browsing magazines, brochures and blogs. Which is why we thought we should share our finds with you. Kicking off a new series, we introduce, drum roll please... ...our fave interiors blogs!
This is where, each week, we showcase some of the hottest blogs around and we were delighted to find there are, like us, lots of interiors enthusiasts out there. So, expect to see some blogs you may not know about, including picks from outside the UK.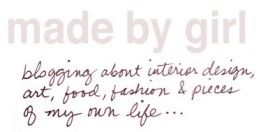 The Beat That My Heart Skipped is a truly beautifully designed blog. Interior stylist and writer Rohini Wahi shares her thoughts on the world of interiors, from highlighting some of the coolest and most stylish products around to fascinating sections such as My Inside Life and A Day With. This blog is a must-read for anyone who likes their home to be stylish.
There's nothing dull about the Bright Bazaar blog and the beautiful, colourful photography reminds us of much sunnier days than the ones we've been experiencing of late. Author Will shows off some of the hottest interiors finds around, as well as carefully taking us on a tour of homes that have got us salivating.
For our next fave blog, we move Stateside and dive into the world of MadeByGirl. A beautifully designed and written blog, MadeByGirl gives us an insight into the world of Jennifer Ramos as she writes about interiors, food and fashion. Jennifer's talents don't end there though – she also has an Etsy store selling super cute prints.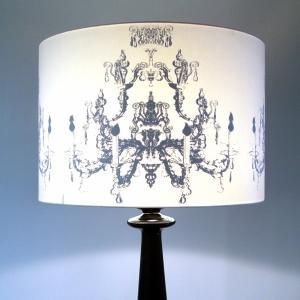 Have some fun with this quirky and stylish lampshade from Duffy London. £50
If you're a regular reader then you'll know by now that we love having a bit of fun with the stuff we use in our homes.
One of the best design companies that get the balance right time and time again is Duffy London. From their fun insect-inspired Millibed to the Storm In A Teacup, they've got it nailed. But right now one of our fave products is this Silhouette Chandelier Lampshade.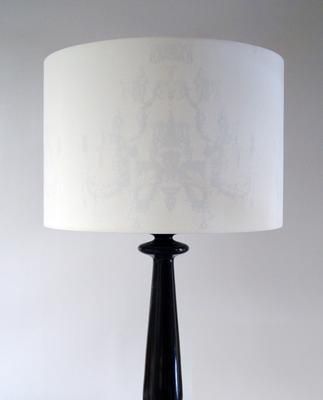 Available in Black or White – this lampshade isn't just a pretty face; oh no it's got a special secret. The lampshade has a chandelier design silhouette which, with the light switched off, isn't that amazing, but turn it on and the silhouette comes to life.
Ideal if you don't have room for a fancy chandelier, this shade will work well in rooms across the home and is the perfect way to add some humorous charm to your interior.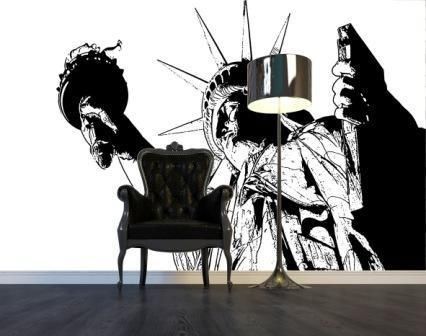 Bring your walls to life with this Statue of Liberty mural from Digitex. From £79
I adore New York City so much so that, next to London, it's my favourite city in the whole world.
Which is why I can't wait to get my hands on this fabulous Statue of Liberty mural from those clever peeps at Digitex.
Perfect for brightening up a dull wall in any room, these murals start at a bargainstatic £79 which, when you think about what a piece of art could cost you, is a steal.
Choose from a wide range of designs or get them to use one of your favourite pics to create your own bespoke mural.
I've already picked my spot – it's the huge expanse of plain wall in my living room that's been bugging me for ages. Where will you put yours?
See this product at Digitex...
(We don't sell this product yet but sign up to our newsletter and we'll let you know if/when we do)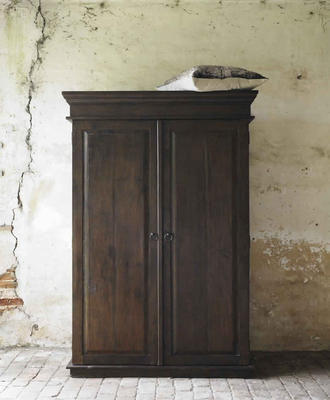 Keep your bedroom in check with this classic Keraton wardrobe from Lombok. £1,250
I think we all kinda know wardrobes are a necessary piece of bedroom furniture. Well, that's if you don't want your bedroom to look like a jumble sale.
But much like all the other furniture necessities such as beds, sofas and armchairs, there are literally thousands of them available.
Which, when you think about it, makes it really rather hard to choose one.
Well, not for us at the moment because we love this classic Keraton design from Lombok. Made from a mixture of Indonesian teak and mahogany, the Keraton has a generous hanging rail and two drawers which are perfect for stashing all your clobber.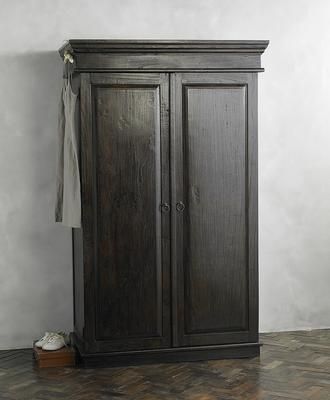 We adore the classic style and warm, rich wood and think it will make the perfect addition to your bedroom whatever your style.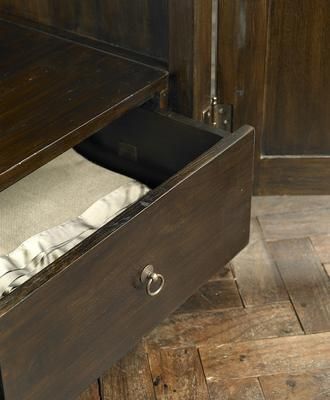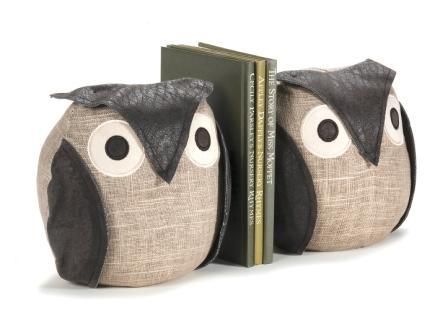 Add some animal charm to your little one's room with these cute owl bookends from Strawberry Fool. £14.99
As soon as I saw these cute Owl bookends I just had to share them with you.
Made from grey linen and faux black leather trim, these adorable Ollie bookends from Strawberry Fool are just the thing to keep your books in check.
And with owls being big news in interiors this season (everything from cushions to accessories seems to have been given the Twit Twoo treatment), they're on trend too. Ok, so they might not exactly fit in with your super chic scheme, so I suggest using them in a child's bedroom.
They're just the ticket for adding some charm to bookshelves and little ones will love them too.
See this product at Strawberry Fool...
(We don't sell this product yet but sign up to our newsletter and we'll let you know if/when we do)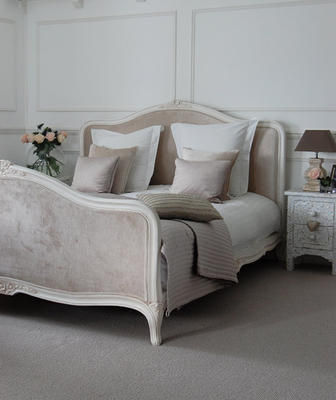 Get an amazing night's sleep with this elegant bed from Sweetpea & Willow. £930
Seeing as my dream to live in a beautiful French chateau (as well as a Manhattan penthouse and Greek seaside villa – but that's another story) is failing to come true, I've decided to embrace classic French-style furniture for my bedroom.
Of course, one of the most important parts of a bedroom is, indeed, the bed, but with so many to choose from, what's a girl to do?
Thankfully, Sweetpea & Willow have the answer in the shape of this gorgeous Pearl Velvet bed – richly upholstered in mink velvet; I adore the regal design and simplicity of the curved head and footboards.
And while I can't promise buying this will ensure sweet dreams forever, it might just help...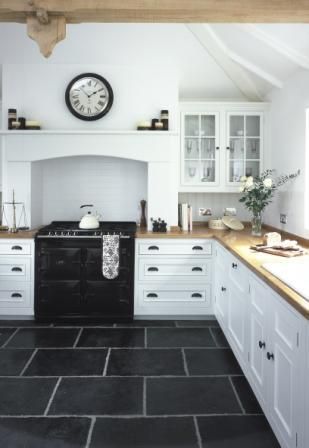 Create a stylish kitchen with this Original design from Harvey Jones. From £17,000
One of my major gripes about my otherwise beloved flat is that the kitchen is too small. You can barely get two people in it, let alone the amount of friends that always seem to make a bee line for it at parties.
But ho hum, you can't have it all and in the absence of having a large cucina, I spend hours pouring over magazines and kitchen websites so I can pretend my dream one is being installed next week...
...And I think I've found my favourite one to date from Harvey Jones.
The Original kitchen combines classic lines and beautiful detailing that will work perfectly in a period or more contemporary property. And even more exciting is that most kitchens come ready primed, which means they can be painted in the colour of choice.
See this product at Harvey Jones...
(We don't sell this item yet but sign up to our newsletter and we'll let you know if/ when we do)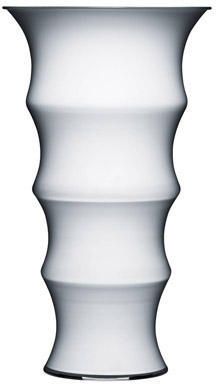 Enjoy the first blooms of spring with this designer vase from 95% Danish. From £53
Surveying my vases the other day I decided that on the whole, aside from my treasured Alvar Aalto one, they're pretty dull.
Sure, they're your classic, plain glass, simple shaped vessels, but not very exciting.
Which is why I'm going to be investing in one of these Karen Blixen designs from 95% Danish. Available in two sizes, including a dramatic floor standing option, these sculptural designs come in classic Black, White and Red.
Ideal for spring's first offering of flowers, they also look pretty cool empty on a mantelpiece too.
Don't know about you but I'm having trouble deciding which colour to pick, so it looks like it will have to be all three...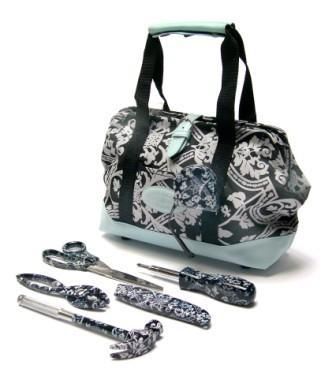 DIY can be glamorous with this super pretty tool bag from Joanna Wood. £49
Despite it being called a Lady's bag, this is rather cool and I can cheer about how much I Iove this tool bag from Joanna Wood.
Designed with women in mind, the pretty patterned bag actually contains some pretty handy tools including a hammer, screwdriver, box cutter, tape measure, pliers and scissors. To be perfectly frank, apart from my Dad (who is a DIY guru) I'm as good at doing-it-myself as any man I'm yet to meet, and actually thinking about it, so are most of the women I know.
So, far from being sexist in any way, this bag is actually rather genius – after all, just because you're first rate at putting up pictures and shelves doesn't mean you can't be stylish too.
See this product at Joanna Wood...
(We don't sell this item yet but sign up to our newsletter and we'll let you know if/ when we do)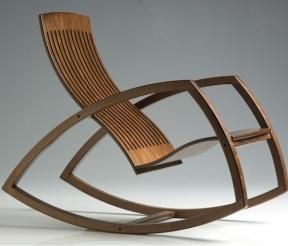 Create a real style statement in any room with this Gaivota chair from Bodie & Fou. £970
I have a strange love affair with rocking chairs. I definitely love the feel, look and idea of them, but when it boils down to it, they're a bit Granny-fied, a bit country and that puts me off. That was until I came across this creation courtesy of Bodie & Fou.
The Gaivota rocking chair by Reno Bonzon is not just a piece of furniture, it's a thing of beauty, a real style statement, a possession that you will treasure for years to come.
It will look beautiful in any room, although when I've saved up my pennies and stopped paying off the Crimbo presents, I quite fancy mine in the bedroom.
It'll be the perfect place to spend sunny, lazy afternoons with a good book, gently rocking (but in a good way!) or how about in a conservatory? But one thing's for sure, wherever you put it, you won't be able to stop looking at it.